Advanced Appellate Practice (FL) [Two-Part Webinar]
Audio program! (check our CLE Programs page for live versions)
We have gathered an all-star list of speakers to teach our Advanced Appellate seminar!
This seminar delves into the advanced topics that are rarely touched on in full-day CLE courses.
This is an intermediate to advanced level appellate course that assumes a good understanding of appellate practice. Bring your questions! There will be plenty of time with the panel to address higher level appellate issues.
This year's agenda promises to be full of insight and information and plenty of practical advice.
Can't attend? This program will be recorded live April 5 & 7, 2022. The recorded package, available in audio or video format and including seminar materials, will be available two to three weeks after the live program ends.
Have you ever thought about improving your public speaking skills? Now is the time! Get Faith Pincus' newly published book Being Heard: Presentation Skills for Attorneys, from the ABA now (ABA members receive 10%-20% off). You can order a signed paperback from us at a discount here (free shipping). It is also available on Amazon in Kindle and paperback versions.
Agenda
Part 1: Tuesday, April 5, 2022
1:00 p.m. – 4:30 p.m. Eastern Time
(Including Breaks)
Two-Part Webinar
1:00 – 1:35
Behind the Scenes at the Court of Appeal and the FL Supreme Court  
How are cases assigned?
Who does what with a case?
Sua sponte grants of review
Tips
1:35 – 2:45
Appealable Orders:
Finality of Orders
What constitutes finality
Establishing a final order versus a non-final order – be aware of form versus substance
The significance of understanding and pinpointing finality
Tolling rendition and critical timeframes
Finality of an order in a case involving multiple parties and multiple causes of action
Recent changes to Rules of Appellate Procedure implicating finality, rendition, and applicable deadlines
2:45 – 3:00
Break
3:00 – 4:30
Non-final Orders and Original Writ Proceedings
Non-final Orders

Forum Non Conveniens
Venue
Personal Jurisdiction
Orders granting or denying motions to compel arbitration
Orders granting or denying injunctive relief
Other orders
Original Writ Proceedings

 Discovery orders (writs of certiorari)
Other writs of certiorari
Writs of prohibition
Writs of mandamus
Other writs
Part 2: Thursday, April 7, 2022
1:00 p.m. – 4:30 p.m. Eastern Time
(Including Breaks)

1:00 – 1:35
Attorney Fees and Costs: Challenging and Preserving Trial Court Awards and Seeking Fees and Costs on Appeal

Record keeping to obtain fee award
Evaluating prevailing party determinations
The role of experts in determining the amount of fees
When is an undertaking needed to stay an award of fees or costs during appeal?
Timing fee and cost appeals
Special considerations in seeking appellate fees and costs
1:35 – 2:20
Post-Opinion Relief 
Motion for rehearing, clarification, certification and written opinion
Motion for rehearing en banc
Procedures and limitations for each
Mandate: issuance, stay/recall, enforcement
2:20 – 2:30
Break 
2:30 – 3:15
Stays, Bonding, and Supersedeas
Prejudgment/preorder planning
Stays of money judgments

Bond or no bond
Surety v. cash bonds
Releasing bonds after appeal

Stays of non-monetary judgments and orders
Automatic stays
Modifications of stays and bonds
Seeking appellate review of trial court stay decisions
3:15 – 4:00
Dealing with Difficult Oral Arguments and Pandemic Lessons  
In Person and Remote Oral Arguments

Where we are and what have we learned?

Dealing with a Hot Bench
Dealing with a Cold Bench
Tips for Arguing Cases of First Impression
4:00 – 4:30
Brief Writing Advice
The limits of judicial notice
Responding to self-represented litigants
Handling prior Court of Appeal decisions that your appeal calls into question
Distinguishing adverse authority while preserving grounds for review or a grant and hold
Using narrative techniques to improve statements of facts
Update on e-briefs and embedded briefs
Date/Time/Location
Two-Part Webinar
Dates:
Part 1: Tuesday, April 5, 2022
Part 2: Thursday, April 7, 2022
Times for both sessions:
1:00 p.m. – 4:30 p.m. Eastern Time
We will send your login details and handout materials a few days before your program.
Testimonials
The following testimonials are from our 2021 10th Annual Circuit Court Boot Camp (Florida):
"I really enjoyed the step-by-step analysis from case inception to appeals. I thought all topics were relevant." ­– Lauren M. Allen, Esq.
"I took it last year and really enjoyed it. Great program for lawyers making transition from criminal to civil. It gives participants a great overview of civil. I liked the perspective of the judges being contrasted in real time with practitioners." – MaryAnn Braun, Esq.
"Good examples given by speakers. I also enjoyed that the speakers directed us to specific Florida Rules of Civil Procedures." – Lauren Allen, Esq.
"Very clear and concise material." – Hillary Mesa, Esq.
"Very informative!" – MaryAnn Braun, Esq.
"Panel was outstanding."
"It was very informative. thank you to the speakers for providing very detailed information/bullet points as to the issues/tools that are used during civil litigation."
"This seminar brought to light certain things I did not have clear on how to proceed – especially depositions and objections during depositions. Very informative and educational!"
"I thought it was good, panelists seemed to be very experienced in various types of cases; general law. I got some great tips."
"Good check on Florida procedure."
Faculty
Christopher N. Bellows, Esq.
Partner
Holland & Knight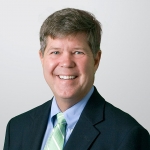 Christopher N. Bellows is an appellate attorney who has handled complex civil appeals in the Supreme Court of Florida, all Florida District Courts of Appeal and the federal appellate courts.
Mr. Bellows also has significant experience in complex commercial litigation, including areas of contract law, Uniform Commercial Code, business torts, foreclosures, receiverships, replevins, construction disputes, landlord-tenant litigation, product liability, personal injury, first amendment, employment discrimination, housing discrimination, environmental law, professional malpractice, antitrust, securities fraud and shareholder disputes.
---
Kristen Fiore, Esq.
Partner
Akerman LLP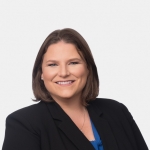 Board certified in Appellate Practice by The Florida Bar, Kristen Fiore's practice focuses on complex appellate matters. Prior to joining Akerman, Kristen served as a senior staff attorney for Florida Supreme Court Justice Barbara Pariente and a staff attorney for Fourth District Court of Appeal Judge Fred Hazouri. During her clerkships at both the highest and intermediate levels of appellate courts in Florida, she reviewed hundreds of briefs and participated in countless appeals, exposing her to a broad range of appellate issues and providing clients invaluable insight in framing compelling arguments and preservation of error issues during the trial stage of litigation.
Kristen's extensive experience encompasses civil and administrative cases touching on a wide range of law, including constitutional issues, discovery, class actions, damages, bankruptcy, malpractice, probate, Indian law, taxation, and family, among others. Significant areas of focus in her appellate work include financial, insurance, and labor and employment disputes.
Prior to entering the practice of law, Kristen held several roles in human resources and general management in the financial services and consulting industries. Kristen's diverse background provides her unique perspective into the intricate issues facing her clients.
---
Kansas R. Gooden, Esq.
Shareholder
Boyd & Jenerette, P.A.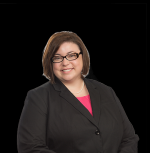 Kansas R. Gooden, a Board Certified Appellate Specialist and AV Rated attorney, serves as the firm's Appellate Practice Group Leader. Ms. Gooden currently works remotely for the firm in Miami. Through her remote work, she is able to efficiently and more cost-effectively serve her client's needs.
She has extensive experience handling all types of civil appellate proceedings, including extraordinary writs and plenary appeals, in state and federal courts. She also provides litigation and trial support to attorneys throughout the state. Ms. Gooden is a frequent lecturer and travels the state presenting seminars and presentations on various topics to both attorneys and adjusters.
Ms. Gooden is highly involved in the state and local bar associations and has served in many leadership roles. She currently chairs the Florida Bar's Appellate Board Certification Committee, which writes and grades the board certification test. The examination tests an applicant's knowledge of state and federal appeals in the areas of civil, criminal, administrative, worker's compensation, probate, and family law. The committee also examines the fitness of the candidates for board certification and those applying for recertification.
Ms. Gooden is active in the Florida Bar's Appellate Section. Over the past decade, she has served on the Executive Council and has chaired the CLE Committee. As chair, Ms. Gooden is responsible for creating and organizing the CLE programing for the section.
Ms. Gooden is on the board of the Florida Defense Lawyers Association as the President-Elect and serves as the chair of the organization's Amicus Committee. On behalf of the organization, she authors and co-authors amicus briefs in important cases impacting tort, litigation, and insurance issues. She also serves on the board of directors of the Third District Court of Appeal Historical Society.
While in law school, Ms. Gooden interned for the Third District Court of Appeal Chief Judge David Gersten. It was there that she developed her passion for appellate practice. Additionally, Ms. Gooden played nationally competitive junior, amateur and collegiate golf. She was the Virginia State Girls Golf Champion in 1997 and 1999 and was awarded the Marion Miley Bracelet by the Western Women's Golf Association in 1997.
---
Amy Wessel Jones, Esq.
Partner
Shutts & Bowen LLP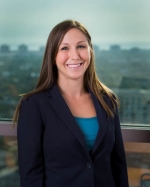 Amy Wessel Jones is a Partner in the Fort Lauderdale office of Shutts & Bowen LLP, where she is a member of the Appellate Practice Group.
Amy is board certified in Appellate Practice by the Florida Bar. She represents clients in a wide range of appellate and litigation matters involving commercial disputes, business torts, and real-property litigation. She also provides pre-trial and trial support to litigators, assisting in the development of legal arguments and ensuring that all steps necessary to preserve issues for appellate review are taken. Amy is also a regular contributor to the Florida Appellate Law Blog, where she writes on issues of appellate practice and procedure.
Prior to joining the firm, Amy served as a judicial law clerk for the Honorable Jay P. Cohen at the Florida Fifth District Court of Appeal. During her appellate clerkship, Amy gained invaluable insight into the preservation of error at trial as well as effective appellate advocacy techniques. Prior to clerking, Amy completed a post-graduate fellowship with the Honorable Robin S. Rosenbaum at the United States District Court for the Southern District of Florida. During law school, Amy served as a Managing Editor of the Florida Law Review. She was also the recipient of the UF Law Pro Bono Certificate of Excellence in recognition of her commitment to public service through pro bono work.
---
Elliot Kula, Esq.
Principal Partner
Kula & Associates, P.A.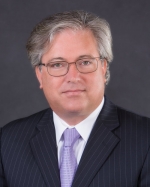 Elliot Kula practices exclusively as an appellate attorney, and earned his Board Certification in Appellate Practice from The Florida Bar in 2010. He has experience representing clients in both state and federal courts, in a variety of substantive areas of the law, and is among a select few appellate practitioners in Florida who maintain a focus on bankruptcy appeals. Kula also provides litigation support during every phase of the litigation in order to optimize the client's position and create efficient and effective strategies for trial counsel. Kula has argued in every District Court of Appeal in Florida, as well as the United States Court of Appeals for the Eleventh Circuit, the Tenth Circuit, and the United States District Court for the Southern and Middle Districts of Florida.
Previously a shareholder with the Greenberg Traurig law firm, where he served as the Administrative Head of the Appellate Practice Group, Kula established his own appellate boutique in 2011. Kula graduated from the University of Minnesota in 1989 with a BA in English, and earned his law degree from Hamline University School of law in 1993. Following his schooling, Kula moved to Miami and became a member of The Florida Bar in 1994.
Recognized by his peers for his expertise in appellate practice, Kula has earned AV® Preeminent™ 5.0 out of 5 rating by Martindale Hubbell. And, Kula has been recognized for his appellate expertise in The Best Lawyers in America since 2006, Florida Super Lawyers since 2008, and Florida Trend's Legal Elite since 2012. His law firm as well has been recognized as a US News & World Report Bes Law Firm in America for appellate practice.
Kula is active in The Florida Bar, having served and currently serving on several standing committees (Appellate Court Rules Committee, Rules of Judicial Administration Committee, and the Rules of Civil Procedure Committee). He is a member and active participant in several voluntary bar organization, including the Miami-Dade Trial Lawyers Association, the Third District Court of Appeal Historical Society, the Appellate Practice and Advocacy Section of the Florida Bar, and the Southern District Bankruptcy Bar Association.
---
Rebecca M. Plasencia, Esq.
Partner
Holland & Knight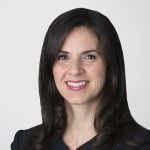 Rebecca M. Plasencia is an attorney in Holland & Knight's Appellate and Litigation Practice Groups. Her practice areas include appeals, complex commercial litigation, product liability and creditors' rights. Since joining Holland & Knight's Appellate Team, Ms. Plasencia has argued appeals in the Florida District Courts of Appeal and the U.S. Court of Appeals for the Eleventh Circuit. Ms. Plasencia has also worked on numerous appeals before the Florida Supreme Court, U.S. Court of Appeals for the Ninth Circuit and U.S. Supreme Court. She has also litigated cases in state and federal courts and worked on several arbitration disputes.
In her commercial litigation practice, Ms. Plasencia has defended hotels in consumer class actions arising from the imposition of automatic gratuities and service charges at restaurants. Ms. Plasencia also represents financial institutions and law firms in cases alleging a variety of tort claims, including aiding and abetting fraud, aiding and abetting breach of fiduciary duty, and conspiracy. She has also represented a wide range of clients in claims arising from employment agreements, including obtaining emergency injunctions to prevent dissemination of trade secrets.
Ms. Plasencia routinely assists trial lawyers from the inception of a case, using her appellate knowledge to ensure that legal issues arising during the course of litigation are well-positioned for a favorable outcome, both at the trial and appellate levels. Ms. Plasencia has extensive experience in litigating nuanced jurisdictional and venue issues, including forum non conveniens motions and motions to compel arbitration. She also assists in litigation matters that arise after appeal, including postjudgment execution and enforcement of creditors' rights.
Before entering private practice, Ms. Plasencia served as a law clerk to the Honorable Paul C. Huck of the U.S. District Court for the Southern District of Florida, from August 2004 to September 2005. While at the University of Miami School of Law, Ms. Plasencia was a member of the University of Miami Law Review and the Moot Court Board. As a Moot Court Board member, Ms. Plasencia participated in numerous competitions and received the Best Oral Advocate Award for her participation in the Advanced Moot Court Competition in 2002. Ms. Plasencia interned for the Honorable Rodolfo Sorondo Jr., at the Florida Third District Court of Appeal and served as a Constitutional Law Dean's fellow to Professor Keith Rosenn at the University of Miami School of Law. She also interned at the Florida Office of the Attorney General, Criminal Appeals Division, during which time she argued several cases before the Florida Third District Court of Appeal.
---
Jack R. Reiter, Esq.
Shareholder
Gray Robinson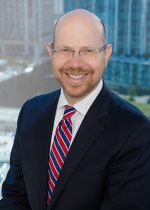 Jack is a shareholder at GrayRobinson and is chair of the appellate practice group. He is board certified in Appellate Practice by The Florida Bar, AV rated by Martindale-Hubbell, and ranked by Chambers USA for appellate law. In addition to appeals, Jack focuses his practice on litigation and trial support matters in commercial and business disputes, insurance coverage issues, products liability and negligence, and toxic tort law. Jack has handled trial support proceedings in state and federal courts in Florida and in multiple jurisdictions outside of Florida. He has experience in preparing and arguing complex trial motions to dismiss and for summary judgment, as well as motions in limine and motions for directed verdict.
Jack has served as chair of The Florida Bar Appellate Court Rules Committee, the Appellate Practice Section of The Florida Bar and the Dade County Bar Appellate Court Committee. He is a member of the American Bar Association, the Tort and Insurance Practice Section and the Defense Research Institute.
---
Julissa Rodriguez, Esq.
Partner
Shutts & Bowen LLP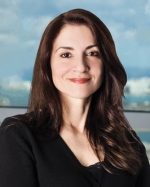 Julissa Rodriguez is a partner in the Miami office of Shutts & Bowen, where she is a member of the Appellate Practice Group. She is Board Certified in Appellate Practice by The Florida Bar.
Julie focuses her practice on appellate litigation and trial support during all stages of litigation, which includes pre-trial motion practice, jury instructions, post-trial motion practice and proceedings supplementary. She also advises clients on securing stays of orders or judgments while a case is pending on appeal. Julie has over 17 years of experience representing clients in both state and federal courts in a variety of areas of law, including products liability, class action defense, business and tort litigation, real estate litigation, insurance disputes and employment litigation.
Before joining Shutts, Julie practiced appeals at an international law firm, where she chaired the firm's Miami Appellate Department. Her appellate experience also includes serving as a judicial law clerk for Judge Rodolfo Sorondo, Jr., at the Third District Court of Appeal of Florida.
---
Fees
Register now and save $100 on each registration with the Early Bird rate!
Early Bird Ends February 24th.
Your discount is automatically applied at check out – no coupon needed.
Registration fees are per person.
Individual: $425
Individual Sale Price: $325
Group: $399 per person for 2 or more from the same company pre-registering at the same time
Group Sale Price $299
Government employee/Legal Aid* Rate: $375
Early Bird registration $275
Law Student*/Paralegal Rate: $275
Early Bird registration $175
*Your discount is automatically applied at check out.
Your access information and course handout will be sent out a few days before the program.
Program materials:
Registration includes an electronic copy (.pdf) of your seminar handbook.  This will be emailed to you a few days before the program.  Be sure to check your spam folder if you don't see it by then.  Please put info@pincusproed.com in your address book to make sure you receive your pdf of the program handbook.
* Law Student Rate is for current law students only.  Please bring your law school ID to show when you check in for the program.
** Legal Aid attorneys are those attorneys employed by Legal Aid/non-profit firms.  It does not include attorneys who have their own practice, or are employed by law firms, that volunteer their time for non-profit causes or take on pro-bono cases. It also does not include attorneys who serve on non-profit boards.
Full and partial scholarships may be available to a limited number of Legal Aid attorneys, based upon registration. Please call (877) 858-3848 to discuss or email your request to info@pincusproed.com.
CLE Credits
FL General: This program is pending approval for CLE credit in Florida.
CA General:  This program is approved for 6.5 units of general CLE in California.
NY General: This course is eligible for approval, under New York's CLE Approved Jurisdiction policy, for 6.5 CLE units. Pincus Professional Education is a CA Accredited Provider, which is a NY approved jurisdiction. See Section 6 of the New York State CLE Board Regulations and Guidelines for further information.
This program is approved for CLE in the states listed above.  Upon request, Pincus Pro Ed will provide any information an attorney needs to support their application for CLE approval in other states other than what is listed above.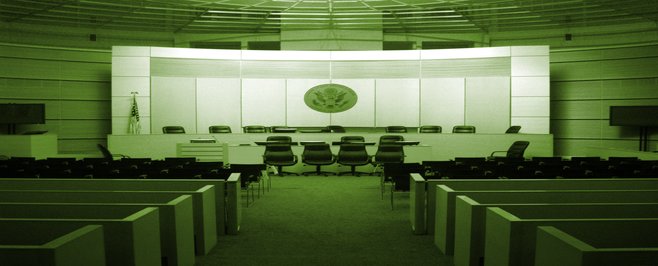 April 5 & 7, 2022 | Two-Part Webinar