Exam Prep: Immigration Law Legal Specialist Exam (CA)(Recorded in 2017)
Audio program! (check our CLE Programs page for live versions)
The California Bar Legal Specialist Exam in Immigration Law is given every other year in odd years. This program was recorded in 2017.
We stopped holding programs in all topics other than appellate law in 2019, after the bar unexpectedly took down their links to our (and our competitor's) Exam Prep programs.  Prior to that, links to our and our competitor's programs were on the bar's website for more than a decade (with an appropriate disclaimer that they did not endorse any program).  This ensured that attorneys taking the exam could easily find an appropriate and affordable prep course to help them pass the exam.
If you would like us to hold a program in your topic area, please email the bar and ask them to resume putting links to our programs – as well as our competitors like CEB – as they did for more than a decade. Were the bar to resume posting links to our programs as well as our competitors, we would go back to holding prep courses in other practice areas.  If you would like to request that they do that, please email them at: legalspec@calbar.ca.gov or email the Bar's Executive Director, Leah T. Wilson directly at: leaht.wilson@calbar.ca.gov and request they post the links to all exam prep course providers. They do know the main providers of these courses as they would ask us for our links ever year the exam and course was held, and they posted everyone's courses.
We do have multiple immigration courses if you would like to review immigration law practice areas of which you are not familiar. These are not prep courses, but courses focused on immigration practice. You can find the list here. You might find the Immigration and Nationality Law Bundle especially helpful. If you are studying for the exam and would like to discuss a special rate for the bundle that is more in line with what we would have charged for an exam prep course, please email us at info@pincusproed.com or call us at (877) 858-3848.
If you would like to take our 2017 course, the description is below. You will still find it valuable, however, it is up to you to know whether there have been any changes to the law or rules since 2017.
At our Exam Prep course – the only one in California – Certified Specialists talk to you about what to expect when you take the exam and will provide an overview of the law in the subject areas listed by the bar as potential topics upon which they may test. Additionally, at least four sample questions from the bar's published packet will be used as a practice exam and the faculty walks you through the important issues presented by the questions (the mock tests will not be graded).
By taking this course you can reduce the stress that goes with the unknown when preparing for an exam, you can get a refresher on those areas of the law of which you do not practice on a daily basis (or never handle), and you can get some insight on how to prepare and study for the exam from those that have gone before.
Please note: Because we cannot know exactly what specific questions and issues the California Department of Legal Specialization will test on, and their "potential topic list" is vast, our program covers most of those topics that the bar lists they might test, but not all. This means that we cannot guarantee every single question or issue that appears on your exam is covered in our course (that would pretty much be impossible). We also strongly recommend you begin studying for the exam early – as early as summer. Last minute studying, even with the help of this course, is always a risky proposition when it comes to such a difficult exam covering so many areas of law.
Do you want to improve your public speaking skills? Get Faith Pincus' newly published book Being Heard: Presentation Skills for Attorneys, from the ABA now (ABA members receive 10% off). It is also available on Amazon in Kindle and paperback versions.
What You Will Learn
Day One
8:30 – 9:30
Introduction, Specialization & Exam
9:30 – 9:40
Break
9:40 – 10:30
Processing and Procedures
10:30 – 12:15
Immigrant and Non-Immigrant Eligibility Issues
12:15 – 1:15
Networking Lunch
1:15 – 3:30
Immigrant and Non-Immigrant Eligibility Issues
3:30 – 3:45
Break
3:45 -4:45
Removal and Relief
4:45 – 5:30
Naturalization and Citizenship
Day Two
9:00 – 10:00
Motions and Review
10:00 – 10:30
Professional Responsibility
10:30 – 10:45
Break
10:45 – 11:45
Practice Test
11:45 – 12:45
Lunch
12:45 – 1:45
Issue Spotting Discussion
1:45 – 2:00
Break
2:00 – 3:00
Practice Test
3:00 – 4:00
Issue Spotting
Testimonials
These testimonials are from our 2017 Exam Prep Course.
"I feel much more comfortable about the exam. We were also able to network with other practitioners." – Beth Persky, Esq.
"They were to the point at guiding us how to prepare for the test and what the examiners expect from a lawyer taking the test…I liked it! Will attend others if needed. Great!" – Luz Eliana Phelps, Esq.
"The program satisfied my objectives very much…program is great." – Ed Allan Lindain, Esq.
"Good review of the topics." – Susan S. Han, Esq.
"[Re: Camille Bowman] Extremely helpful and easy to deal with. She went above her call of duty to respond." – Neda Zaman, Esq.
"Reviewing the material to be tested [took] away the 'fear' element…[Howard Hom's] tips were useful for my cases." – Beth Persky, Esq.
"Very knowledgeable. Good presentation [by Carl Shusterman]."
"[Camille Bowman gave] great tips!"
These testimonials are from our previous Immigration Exam Prep Courses.
"Great content. Got a lot out of it!" – Sergio Copete, Esq.
"Fab outline, fine presentation, relevant." – Helena Younosi, Esq.
"Concise – clear explanation."
"Focused, good." – Colin B. Desatnik, Esq.
"Very well done."
"Alary Piibe's exam issue spotting was well done!"
"Good material, good delivery…"
"Speakers had great knowledge. Great style."
"Great use of examples and very engaging and dynamic speaker."
Faculty
Camille Bowman, Esq.
Law Offices of Camille O. Bowman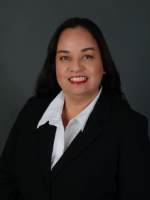 Camille O. Bowman has practiced all aspects of immigration law for fifteen years. She is a certified specialist in Immigration and Nationality Law by the State Bar of California, Board of Legal Specialization.
Ms. Bowman earned her Bachelor of Arts degree in English Literature from UCLA and her Juris Doctor degree from the University of the Pacific, McGeorge School of Law.
Ms. Bowman's practice currently focuses on family-based immigration, citizenship and naturalization, asylum and removal defense before the Immigration Court, Board of Immigration Appeals and Ninth Circuit Court of Appeals. She has successfully defended hundreds of clients in hearings before the Immigration Courts throughout the United States. Additionally, she has represented thousands of clients before the U.S. Citizenship and Immigration Services in obtaining various immigration and naturalization benefits. She has pursued post-conviction relief, such as petitions for habeas corpus, motions to vacate and 17(b)(3) motions, to eliminate or mitigate negative immigration consequences of criminal convictions.
Ms. Bowman is a member of the California State Bar. She is also admitted to practice before the U.S. Supreme Court, the U.S. Court of Appeals for the Ninth Circuit, the U.S. District Court for the Central District of California and the U.S District Court for the Northern District of California.
---
Farnoush Farzad, Esq.
Certified Legal Specialist in Immigration & Nationality Law
Law Offices of Farnoush Farzad

Farnoush is a California State Bar Certified Specialist in Immigration and Nationality Law. He graduated from the University of California at Irvine with a Bachelor's degree in Political Science, and earned his JD from Southwestern University School of Law. He was admitted to the California State Bar in 1998, and has since devoted his practice exclusively to immigration and nationality law. Over the course of his practice, he has handled a large volume of diverse immigration cases ranging from entertainment and professional visas to deportation litigation. After a 7-year stint at an AV rated immigration firm, he started his own firm in 2006. In July 2019, he took up an in-house position as Senior Immigration Counsel at The Wonderful Company.
---
Pamela Hartman, Esq.
Law Offices of Pamela Hartman

Pamela Hartman practices exclusively in the area of immigration law. She is a California Certified Legal Specialist in Immigration and Nationality Law, certified by the California Board of Legal Specialization of the State Bar of California and a member of the American Immigration Lawyers Association.
Since graduating from UCLA Law School in 2003, she has earned a reputation as a tireless advocate for immigrants. As an attorney, Pamela has worked on a variety of immigration matters. She has filed successful petitions for many immigrants of extraordinary ability, including musicians, jugglers, actors and scientists. Pamela has helped dozens of Iraqi immigrants gain asylum in the United States since the outbreak of the war in 2003, and has written several articles on the topic. She has extensive experience in family and employment visas, and in filing motions to reopen and litigating immigration issues in federal court.
Pamela is a former chair of the Immigration Section of the Los Angeles County Bar Association and has served as a liaison to Customs and Border Protection and the California Service Center for the Southern California chapter of the American Immigration Lawyers Association.
In conjunction with the Los Angeles County Bar Association, Pamela assisted Senator Dianne Feinstein's office in preparing proposed federal litigation to amend the Immigration and Nationality Act to curb abuses by notarios who prey on immigrants. With the invaluable assistance of Sen. Feinstein, Pamela and the Los Angeles County Bar successfully persuaded the Executive Office for Immigration Review to post notario warning signs in all immigration courts throughout California.
Prior to becoming a lawyer, Pamela worked for 10 years as a journalist, living along the Mexican border and writing in-depth articles about immigration issues. She speaks Spanish and has reported from Mexico, Cuba, Costa Rica and Israel. Pamela's articles on legal immigration issues have been published in the Los Angeles Daily News and the Los Angeles Daily Journal. She has been interviewed on immigration issues in the Los Angeles Times, the Los Angeles Daily Journal, and La Opinion.
Pamela's grandparents were immigrants to the United States, and she shares the belief that immigrants make this world a better place.
---
Howard Hom, Esq.
Retired Administrative Law Judge, State of CA (2009 – 2016)
Of Counsel, Law Offices of Carl M. Shusterman
Howard Hom is a mediator and attorney. Howard is also of counsel to the Law Offices of Gail A. Dulay and the Law Office of Carl M. Shusterman. He was an Administrative Law Judge with the State of California from September 2009 to October 2016.
Howard began his immigration law career in 1976 with the Immigration and Naturalization Service under the Attorney-General Honor Law Graduate program upon graduating from Loyola Law School cum laude. He entered private law practice in 1981. Howard initially focused on business immigration matters such as E-1's, E-2's, L-1's, H-1's and other non-immigrant visas, and labor certifications, I-140's, Adjustment of Status and Consular processing, and when Congress expanded the immigration laws, added national interest waivers and EB-5's to his portfolio. He also handled a variety of family immigration cases—including marriage cases where the couple divorced, children who were aging out, fiancées who did not marry their petitioners, and other complicated family cases.
Due to many inquiries from clients, Howard began to draw on his former INS prosecutor experience and began representing clients in exclusion/deportation/removal hearings—including appeals to the Board of Immigration Appeals, the Courts of Appeals, and even the Supreme Court of the United States. Howard also developed expertise in representing clients in the United State District Courts on cases where the government either unreasonably delayed adjudication or to challenge unlawful government action.
Howard has been a Certified Specialist, Immigration and Nationality Law (California Board of Legal Specialization) since 1988. He also served as a commissioner on the Board's Immigration and Nationality Law Commission which wrote and graded the specialization examination.
Howard was an adjunct professor of law (Immigration) at Whittier Law School (Costa Mesa, CA) from 1995 to 2008.
Howard testified before Congress on immigration issues on four occasions and has qualified as an expert witness on immigration matters with the California Superior Court on behalf of the California Department of Transportation, the Los Angeles Police Department, and on behalf of private individuals, including an EB-5 case where the investor applicants were awarded a .6 million judgment against the promoters.
Howard is among the select group of immigration lawyers who have argued before the Supreme Court of the United States. He has also argued many times before the Ninth Circuit Court of Appeals.
Howard's published decisions include: Wong v. Dept. of State, 798 F.2d 1380 (9th Cir. 1986) (the right to judicial review of a consular officer's decision to revoke a non-immigrant visa; argued); I.N.S. v. Yang, 519 U.S. 26 (argued) and Yang v. I.N.S., 58 F.3d 452 (1996) (proper exercise of discretion for a fraud waiver; argued); Alop v. I.N.S., 246 F.3d 672 (9th Cir. 2000) (district court jurisdiction over denial of application for suspension of deportation); Duran-Solano v. I.N.S., 2000 U.S. App LEXIS 7265 (9th Cir. 2000) (abandonment of permanent residency; argued); Cahoon v. Ashcroft, 2004 U.S. App. LEXIS 19187 (9th Cir. 2004) (eligibility of K-1 fiancée to adjust status notwithstanding divorce; argued); Gallarde v. I.N.S., 486 F. 3d 1136 (9th Cir. 2007) (alienage discharge from the Navy does not bar naturalization; argued); Matter of Tridus, 4 Bender's Immigration Bulletin 296 (April 1999) (evidence substantiated a bona fide job offer for labor certification); In re Metrodata Services, 1989 BALCA LEXIS 642 (1989) (proper rejection of U.S. job seekers for labor certification application); In Re Lee & Chiu Design Group, 1988 BALCA LEXIS 3 (1988) (good faith recruitment and lawful reject of U.S. job seeker.)
---
Alary E. Piibe, Esq.
Partner/Certified Legal Specialist in Immigration & Nationality Law
Hill & Piibe, Immigration Attorneys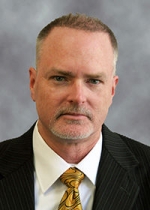 Alary E. Piibe is a long-time litigator and certified as a specialist in immigration and nationality law by the State Bar of California Board of Legal Specialization who has developed keen and aggressive courtroom skills. Mr. Piibe prides himself as a formidable strategist who will make persuasive, effective presentations, and who represents his clients in a straightforward manner before US ICE (U.S. Immigration and Customs Enforcement, Department of Homeland Security), US CIS (U.S. Citizenship and Immigration Services, Department of Homeland Security) and the Immigration Court. This litigation style translates into a benefit for his clients, and helps cause the government to make a thorough and careful consideration of the cases during the adjudication process.
Mr. Piibe has considerable experience in applying for waivers for unlawful presence (otherwise known as "3/10 waivers" or "illegal presence" waivers). He treats each case as unique and devotes many firm resources in an "all-out" effort to obtain a successful conclusion that reunites a family. He is especially adept at criminal immigration issues, understanding the nuances that can mean the difference between success and deportation. Under his guidance, the firm has vacated numerous criminal convictions to cancel their effect on deportation and removal.
Mr. Piibe's experience before the Asylum Office and the Immigration Court gives his clients additional protection, and he has won several asylum cases involving complicated and technical issues, which most immigration attorneys would have declared hopeless. Mr. Piibe is a member of both the California State Bar as well as the federal District Courts, enabling him great latitude to appear in any Court to pursue his clients' needs.
---
Carl Shusterman, Esq.
Certified Legal Specialist in Immigration & Nationality Law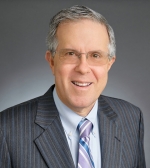 Mr. Shusterman is a 1973 graduate of the UCLA School of Law. He served as an attorney for the U.S. Immigration and Naturalization Service (INS) until 1982 when he entered the private practice of law. He is authorized to practice before the Supreme Court of California, the Federal District Court, the U.S. Court of Appeals, Sixth, Seventh and Ninth Circuits and the Supreme Court of the United States.
Mr. Shusterman is a former chairman of the American Immigration Lawyers Association (AILA), Southern California Chapter and served as a member of AILA's National Board of Governors (1988-97). He has chaired numerous AILA Committees, spoken at dozens of AILA Conferences and has contributed a number of scholarly articles to AILA's publications.
Mr. Shusterman is a Certified Specialist in Immigration and Nationality Law, State Bar of California. He has served as a member of the Immigration and Nationality Law Advisory Commission for the State Bar. Each year since 2002, he has been voted as a Super Lawyer in Southern California by his colleagues in the bar. For each of the past 10 years, Mr. Shusterman has been voted as one of the Best Lawyers of America. He is listed in The International Who's Who of Corporate Immigration Lawyers.
Mr. Shusterman is a frequent writer and lecturer on immigration law. His articles, letters to the editor and quotes have appeared in such prestigious publications as the New York Times, Washington Post, Canada's Globe and Mail, USA Today, Los Angeles Times, Wall Street Journal, National Law Journal, California Lawyer, Los Angeles Lawyer, Journal of the American Medical Association, Christian Science Monitor, Atlantic Monthly, Computer World, Information Week, Issues in Science and Technology, Variety, and numerous other publications. He has written for, and been quoted extensively in, leading periodicals specializing in immigration law including Interpreter Releases, Immigration Law and Procedure, Immigration Briefings, Inside Immigration, Immigration Journal and U.S. Immigrant Magazine. In addition, he has appeared on various television programs including NBC's Today Show, CNN's Headline News, the Nightly News with Peter Jennings and on a wide variety of nationally syndicated radio shows.
Mr. Shusterman has testified as an expert witness before the Senate Immigration Subcommittee in Washington, D.C.
---
Fees
Audio Course and Materials Package – Download or CD: $650
CDs: plus $8.50 shipping and, in CA, sales tax.
CLE Credit
This program is available for both Self-Study and Participatory CLE.*
CA General: This program is approved for 7.5 of units of general CLE in California, including 0.5 unit of ethics credit.
CA Self Study (only) Certified Legal Specialist: This program is approved for 7.5 units Certified Legal Specialist CLE in California in Immigration & Nationality Law. (Expires 08/24/2022) 
CA Participatory Certified Legal Specialist:  This program is approved for 7.5 units of Certified Legal Specialist CLE in California in Immigration & Nationality Law. (Expires 08/24/2019) 
*General Participatory CLE:  For those states that make a distinction between self-study and Participatory CLE (CA, IL, NY), please write down the Verification Codes read out during the program by speakers or our announcer and email them to us at info@pincusproed.com and we will issue your Participatory CLE certificate. 
Self-Study CLE certificates are already included in your recorded package, in the "Materials" Folder. 
This program is approved for CLE in the states listed above.  Upon request, Pincus Pro Ed will provide any information an attorney needs to support their application for CLE approval in other states other than what is listed above.
Terms and Policies
Recording policy: No audio or video recording of any program is permitted.
Seminar Cancellations: Should you be unable to attend for any reason, please inform us in writing no later than 14 days prior to the event and a credit voucher will be issued. If you prefer, a refund, less a $50 non-refundable deposit, will be issued. No refunds or credits will be given for cancellations received within 14 days of an event. However, if you notify us within 14 days of an event, and wish to convert your in-person attendance registration to an Audio CD package (with handout), we can do so. A small additional shipping charge, and sales tax in CA, will be incurred. No shipping charge is incurred for downloads. We will also issue a voucher for the amount paid if you notify us within 14 days and prefer not to have the audio recording.
Substitutions may be made at any time.
Webinars, Tele-seminars and Webcast Cancellations: Once log-in codes and passwords are issued for a webinar, tele-seminars or webcasts, a refund is not possible. If for any reason you cannot attend the event after you have received the codes, we will automatically convert your registration to an instant streaming/instant download or CD format and provide you with the information you need to access the recording after the program concludes and the recording is available.  Conversions to CD require a $8.50 shipping fee, and in CA, 9% sales tax.
Downloads/CDs/DVDs – Refund policy:
Downloads are non-returnable/non-refundable once purchased and received. Tapes, CDs and DVDs are returnable for a full refund or replacement if defective, within 90 days of purchase.
Reminder: The room temperature at hotels and other seminar locations are notoriously hard to control. Please bring a sweater or jacket in case it gets cold and/or layer as if you are going to the movies so you are comfortable.