Mediation Strategies and Tactics for Resolving the Employment Law Dispute (CA) (Recorded Package)
Audio program! (check our CLE Programs page for live versions)
At this program, a prominent employment defense attorney (John L. Barber of Lewis Brisbois), a well-known plaintiff employment attorney (Andrew H. Friedman of Helmer Friedman LLP), and a preeminent mediator (Angela J. Reddock-Wright with Judicate West) will discuss (and debate) practical mediation skills for employment litigators (from novice to seasoned).
This terrific, practical, three-hour course will teach employment attorneys how best to get cases into mediation (and when to do so), persuasively explain their case to the other side through the mediator, break any impasse, negotiate to get the best monetary (and non-monetary) result.
The speakers will tell you how to document the settlement with an enforceable written agreement that complies with all of the new laws regarding confidentiality, non-competition, re-hire, and enforceability.
Our faculty of leading employment law attorneys and our mediator will provide the concrete tools to resolve cases, more quickly. Our panelists will also cover the ethical rules applicable to mediation.
This program was recorded live on February 3, 2022. The recorded package, available in audio or video format and including seminar materials, is available now.*

* The Video recording is a video of the webinar (including sound). The Audio recording is audio only, for those who wish to listen to it without visuals (such as in the car). You can also purchase both formats together. Note: All downloads must be downloaded to a computer first, before transferring them to another device.
Have you ever thought about improving your public speaking skills? Now is the time! Get Faith Pincus' newly published book Being Heard: Presentation Skills for Attorneys, from the ABA now (ABA members receive 10%-20% off). You can order a signed paperback from us at a discount here (free shipping). It is also available on Amazon in Kindle and paperback versions.
What You Will Learn
Topics
Pros/Cons of Mediation
Pre-Mediation Issues
Who Proposes Mediation
Who Pays for the Mediation
Who Selects the Mediator
Which Type of Mediator is Best
Virtual or In-Person
If In-Person, Where is the Mediation Held
Best Time for Mediation
The Mediation Brief – Best Practices
To Exchange the Mediation Brief or Not
Preparing Your Clients for Mediation
Mediation Issues
Joint Session
Negotiating Tips
When to Walk
Surmounting the Impasse

Bracketing
Mediator's Proposal
Mediation Ethical Issues
Documenting the Resolution
Recorded on February 03, 2022
Testimonials
The following are testimonials about two of this program's speakers taken from our
California Superior Court Boot Camp held In October, 2021*:
*We're excited to have Angela Reddock-Wright co-teach this program.  Since she is new to our speaker roster, we do not yet have evaluations, but she comes highly recommended and we know you'll learn a lot from her.  Please see her bio under Speaker Biographies for more information. John L. Barber, Esq.
"My favorite speaker today. He was funny and gave important practical advice about how to communicate with opposing party/opposing counsel." Rosemary Bautista, Esq.
"Extremely engaging and gave extremely helpful tips!" Sheyron Cobb, Esq.
"His was my favorite and the one where I was the most engaged. As a new attorney, depositions can be intimidating and I thought he gave some great advice. One thing that I thought made him stand out above the others was the practical knowledge and tricks he recommended. Without much litigation experience, I felt as though the practical knowledge is invaluable." Kayla Washington, Esq.
"Very informative and confident in his presentation and delivery." Teyonna G. James, Esq.
"Clear and comprehensive." James C. Carr, Esq.
"John was very engaging. He always stayed animated, which I imagine is difficult to do in a webinar." Natalie Klasky, Esq.
"Especially persuasive." Andrew H. Friedman, Esq.
"Very entertaining, covered a lot of information." Teyonna G. James, Esq.
"Clear and comprehensive." James C. Carr, Esq.
"Great information and great speaker." Rosemary Bautista, Esq.
"The best speaker of the night. He knew the audience he was speaking to."
"Very engaging and great input on personal experiences/what not to do and things to avoid."
"I liked his anecdotal approach. Made it less boring and more practical, instead of just hearing a recitation of rules I can look up."
"Engaging presentation style; gave lots of practical advice."
"I really liked how Mr. Barber used the slides to supplement what he was saying, but for the most part he was weaving in real-world practice pointers and application. He was also a very engaging speaker and it was clear he has an incredible amount of first-hand experience."
"I liked the examples that he gave during the presentation. Additionally, I liked the fact that he gave us so many practical pointers. This was exactly what I was looking for. The speaker was engaging."
"Great all-around information. Gives great tidbits from years of experience. I especially liked hearing about strategy."
"This was very helpful. I appreciated how un-scripted this section was as that really engages the audience."
"Very informative, lots of practice tips!"
"I enjoyed the presentation because it focused more on the practical aspect as opposed to repetition of the rules/law."
"Good practical advice."
"I liked that he incorporated examples from his experience."
"His practical tips were extremely helpful."
"Loved the examples."
"Excellent job."
"I thought that Mr. Friedman was very knowledgeable and great at explaining the different steps in the early portion of cases. He did nice job breaking it down into the different subsections and explaining how the different documents relate to each other."
"Comprehensive — covered the basics combined with useful insights from his years of practice."
"This was probably one of the best presentations I've seen in this type of CLE program. I really appreciated the stepping away from just going through the slides (though I appreciate having the slides for reference and review later) and providing impactful takeaways that gave macro-level but practical information on depositions."
"I thought he did a great job on teaching effectiveness. I learned a lot about drafting complaints. Additionally, I liked the fact that judges were commenting during his presentation about their preferences and hearing the varying views regarding the complaint."
"Coherent presentation; easy to follow; super practical advice."
"He was very engaging and provided insight while presenting the information."
"He was very straight forward and easy to understand."
"Very knowledgeable."
"Great speaker."
"I felt that he was very knowledgeable."
Faculty
John L. Barber, Esq.
Partner
Lewis Brisbois

John Barber is a partner in the Los Angeles and Orange County offices of Lewis Brisbois, Chair of the Labor & Employment Practice, and a member of the firm's Management Committee. His practice is dedicated exclusively to representing and counseling employers in employment-related matters, including litigation, appeals, risk management, policy preparation, and training.
He represents employers in State and Federal Courts, both in California and across the United States, and has extensive experience appearing before all state and federal employment-related agencies, including the California DFEH, DLSE, and EDD, and United States EEOC, and Department of Labor.
Mr. Barber's practice has a particular emphasis, in addition to single-party discrimination, harassment, retaliation and wrongful termination actions, on wage-and-hour class action litigation. He has defended dozens of class actions, and has specifically defeated Motions for Class Certification. Mr. Barber also serves as one of the principal, lead trial attorneys in the Practice Group, with numerous successful verdicts. He is also a member of the Crisis Management Practice and regularly manages crises pertaining to employment matters.
Mr. Barber served on the California State Bar's Executive Committee, Labor and Employment Law Section (2008 – 2013) and was an advisor to that committee for years. He was a member of the Judicial Appointments Committee of the Los Angeles County Bar (2009-2014) and is currently a member of the Los Angeles County Bar's Judicial Election Evaluation Committee (2012-present). He also lectures and writes extensively.
Active in the community as a member of multiple philanthropic and civic organizations, Mr. Barber is married with three children.
---
Andrew H. Friedman, Esq.
Partner
Helmer Friedman, LLP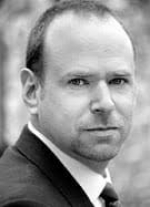 Andrew H. Friedman, a name partner with the law firm of Helmer · Friedman LLP, primarily represents employees in all aspects of employment law including not only individual discrimination, harassment, retaliation, and accommodation cases but also complex multi-party wage and hour class actions. Mr. Friedman received his J.D. degree from Cornell Law School and his B.A. degree in history and psychology, cum laude, from Vanderbilt University. At Cornell, Mr. Friedman was a member of the Board of Editors of the Cornell Law Review and a member of the Moot Court Board. Following law school, Mr. Friedman served as a judicial law clerk to the Honorable John T. Nixon, United States District Court for the Middle District of Tennessee. Subsequently, Mr. Friedman was trained as an employment attorney by two of the Nation's most prestigious management-side employment law firms – Paul, Hastings and Bryan Cave LLP.
Mr. Friedman has handled a wide range of employment-related litigation in state and federal courts. Indeed, Mr. Friedman won (with Tony Lewis of The Lewis Law Firm) a .1 Million jury verdict in a fraud and breach of employment contract lawsuit in the Los Angeles Superior Court and he also prevailed (along with his law partner, Gregory D. Helmer) in a three-week sexual harassment jury trial in the Orange County Superior Court. He also settled a .4 Million wage and hour class action lawsuit in federal court (U.S. District Court for the Central District of California), a .575 Million class action discrimination lawsuit in the Orange County Superior Court and he recovered a .5 Million settlement in federal court (U.S. District Court for the Central District of California) in a wage and hour class action.
Mr. Friedman served as Counsel of Record in Lightfoot v. Cendant Mortgage Corp. et. al. (Case No. 10-56068) where he successfully convinced the U. S. Supreme Court to grant the petition for certiorari that he filed on behalf of his clients. In January 2017, the Supreme Court, in a unanimous decision authored by Justice Sotomayor, reversed the Ninth Circuit and ruled in favor of Mr. Friedman's clients.
Mr. Friedman has received the highest possible Martindale-Hubble rating ("AV"), indicating that he is ranked at the highest level of professional excellence with "very high to preeminent legal ability" and "very high" ethical standards as established by confidential opinions from members of the Bar. Law & Politics Magazine and the publishers of Los Angeles Magazine selected Mr. Friedman as a 2006 – 2021 Southern California "Super Lawyer" in the category of Labor and Employment Law. Additionally, in 2020 & 2021, Super Lawyers named Andrew H. Friedman to its list of the Top 100 Super Lawyers in Southern California and Lawdragon named Mr. Friedman to its list of the nation's top 500 plaintiff employment and civil rights attorneys.
---
Angela J. Reddock-Wright, Esq.
Neutral – Judicate West
Managing Partner – Reddock Employment Law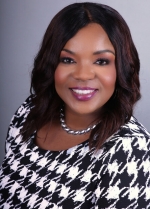 A practicing attorney for 25 years and named a "Best Lawyer in America" for employment and labor law, Angela Reddock-Wright is an employment and labor law mediator, arbitrator, workplace, and Title IX investigator, and the Founder & Managing Partner of the Reddock Law Group based in Los Angeles. In addition to her own firm, Angela is on the panel of mediators and arbitrators at Judicate West, a private dispute resolution firm.
Angela also is on the mediation panel for the United States District Court, Central District, and teaches in the mediation programs at USC Gould School of Law and California State University Dominguez Hills.
In recent years, Angela has worked on numerous projects of consequence to the Los Angeles ecosystem, including serving as a co-Administrator for the Project Labor Agreement (PLA) for the City of Inglewood's So-Fi Stadium; in the wake of the "Me Too" movement, serving as a consultant to the Screen Actors Guild (SAG-AFTRA) on critical revisions to its member policies relating to the reporting and investigation of claims of sexual harassment; and as the Compliance Manager for the multi-billion dollar LAMP construction project at LAX.
Angela also has been the lead investigator and mediator in numerous national and international cases this past year resulting from the #BlackLivesMatter movement, the #MeToo Movement, the COVID-19 pandemic, and other trending cases and issues involving the workplace.
In addition to her life as an attorney, Angela is committed to public and community service and has served on numerous government and public agency boards, including the State of California Board of Barbering & Cosmetology, the Los Angeles County Small Business Commission & Local Government Oversight Commission, and the City of Los Angeles Transportation Commission. She also is a past president of the Southern California Mediation Association and a former Member of the Los Angeles County Bar Association Board of Trustees.
Currently, Angela serves on the boards of the Los Angeles Chamber of Commerce, the Los Angeles Urban League and Women In Non-Traditional Employment Roles (WINTER). She also serves as an Advisory Board Member of the International Black Women's Public Policy Institute (IBWPPI), the Young lnvincibles, and is as a founding member of the Los Angeles African American Women's Public Policy Institute (LAAWPPI). She also is a past member of the Board of her high school alma mater, the Brentwood School, including several other notable non-profit boards and organizations.
Angela is a graduate of UCLA School of Law, Amherst College, and the Brentwood School of Los Angeles. She also is a graduate of the CORO Fellows program in public policy and public affairs. She obtained her training as a mediator at the Straus Institute for Dispute Resolution at Pepperdine University School of Law.
Angela considers herself a global citizen and travels abroad frequently both in her business and personal life. She has been fortunate to be a part of travel delegations to Europe as a German Marshall Fellow and to Israel with the Jewish Federation of Los Angeles.
Angela is a frequent speaker, published author, blogger and go-to legal analyst in both national and local television, radio and print media on employment law and workplace issues and trends. Currently, she is the host of the KBLA Talk 1580 radio show "Legal Lens with Angela Reddock-Wright."
Angela is passionate about her work and working with employers and employees to create great, healthy, and thriving workplaces.
---
Fees
Three Recorded Package options to choose from:
Video (with sound)* Recording & Materials Package – CD or Download:  $249
Audio Only* Recording & Materials Package – CD or Download:  $249
Order both the Video* and Audio Only* Packages for only $50 more – CD or Download:  $299
*The Video recording is a video of the webinar (with sound). The Audio recording is audio only, for those who wish to listen to it without visuals (such as in the car).
Note: All downloads must be downloaded to a computer first, before transferring them to another device.
For CDs, please add $8.50 shipping and, in CA, sales tax.
This program will be recorded live on February 3, 2022.
(Recorded packages are available approximately two to three weeks after the seminar is held.)
CLE Credit
CA General: This program is approved for 3.25 units of general CLE in California.
CA Ethics: Includes 1.0 unit of ethics credit.
NY General: This course is eligible for approval, under New York's CLE Approved Jurisdiction policy, for 3.25 CLE units. Pincus Professional Education is a CA Accredited Provider, which is a NY approved jurisdiction. See Section 6 of the New York State CLE Board Regulations and Guidelines for further information.
This program is approved for CLE in the states listed above. Upon request, Pincus Pro Ed will provide any information an attorney needs to support their application for CLE approval in other states other than what is listed above.