Appellate Practice 101: The Nuts and Bolts (IL)
Audio program! (check our CLE Programs page for live versions)
Our beginner-level appellate seminar, Appellate Practice 101: The Nuts and Bolts, focuses on teaching the attorney new to appeals how to deal with an appeal from start to finish and providing a refresher for those who have not handled an appeal in quite a while.  The program covers both codes and case law, as well as providing critical insight and strategies that will help you with your next appeal.
Faculty includes a sitting state appellate justice, staff attorneys for justices and the state supreme court, and experienced appellate attorneys.
You cannot get this level of advice and strategy at one seminar anywhere else.
This is a terrific course for new appellate practitioners, attorneys who find themselves with a new appeal, those needing a refresher course in appeals and litigators wanting to expand their skills and practice area. This program is well tested and always receives excellent evaluations.
Learn how to avoid common mistakes, what you must do to succeed, and interact with a stellar panel for strategy and advice about your upcoming appeals.
Do you want to improve your public speaking skills? Get Faith Pincus' newly published book Being Heard: Presentation Skills for Attorneys, from the ABA now (ABA members receive 10% off). It is also available on Amazon in Kindle and paperback versions.
Sponsored By: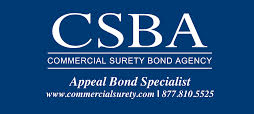 What You Will Learn
Intro: Should You Appeal?
What if we lose?
When "what if we win?" is a question as important as "what if we lose?"
What if client might run out of money while appeal pending – appellate lawyer's responsibilities
E-filing update 
Making and Preserving the Record in the Trial Court
General Verdict Rule in IL
Appellate counsel as trial monitor
Timely objections and late objections
Sufficient offers of proof, oral and documentary
Effect of multiple parties
Problems resulting from reading depositions, using Power Point, and using demonstrations
Post Judgment Motions
Post judgment orders as they affect scope of appeal
Post judgment orders as they affect timing
Post judgment orders as they affect cost
Staying Judgments and Orders, Including Bonding
Timeliness issues and extension of time
Windows for execution and garnishment
Insurance policy as bond
Alternative security for bond
Bond documentation – the recognizance
Perfecting the Appeal and Other Preliminary Matters
Ordering/preparing the record
Filing cross appeals; appellate motions
Newly amended docketing statement requirements
Getting an appearance on file
Consolidating appeals
Settlement in the 7th Circuit and State Courts
Standard of Review
Why it matters and how it can make or break an appeal
De novo – the most favorable standard – in practice
Abuse of discretion – the least favorable standard – in practice
It may be error, but is it reversible error?
Beware of the "two issue" rule
What if there is a legitimate dispute as to the applicable standard of review?
Interlocutory Appeals by Right and by Permission
State interlocutory appeals:

SCR 304(b)
SCR 306
SCR 307
SCR 308

Federal interlocutory appeals

The Cohen Doctrine & 1292(b)
Practice in the 7th Circuit Compared with the State Appellate Courts 
Jurisdictional differences between state and federal appellate courts
Post-notice of appeal, pre-brief filing procedural differences between state and federal appellate courts
Brief writing differences between state and federal appellate courts
Writing the Brief
Who is your audience?
Which issues to raise
Sections of the brief (facts, headings, argument, conclusion)
Technical requirements for state and federal briefs
Differences between Illinois Appellate Court and Illinois Supreme Court
Technical requirements for briefs in both state and federal appellate courts
Whether to include an appendix
Other details (tone, typos, citation typos)
Practical tips re: persuasiveness (what works with judges, what doesn't)
Arguing the Case
Preparing for oral argument
Delivering the oral argument
IL Supreme Court Practice 
Petitions for leave to appeal: timing and contents
Motions for supervisory orders or mandamus
Testimonials
"I got a very thorough overview of appellate procedure and practice." – Christine Beaderstadt, Esq.
"Very clear presentation of how to approach appeals." – Nathan H. Nash, Esq.
"Good program. I found this conference to be very helpful to an appellate practice – it would also be good for those who only do trial work to know what is necessary to present a case/issue for appeal. I was never bored."
"Tons of writing tips that I will utilize in my practice."
"Great review and tools to prepare appellate briefs."
"The strongest part of the seminar was where the speakers spoke to the practical application of the slides."
"I got a very thorough overview of appellate procedure and practice. Overall, I really appreciated the conversational tone among the panelists."
"Excellent update on a subject that is most relevant. Excellent program. Extraordinary seminar on a subject that is most relevant. The speakers dropped little hints as to keys to being successful in this crucial area of legal practice. I loved it."
Faculty
Hon. Jesse G. Reyes
Justice
Illinois Appellate Court, First Appellate District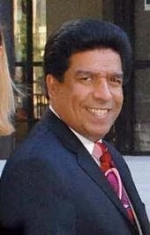 Justice Jesse Reyes has been a member of the judiciary since December, 1997, serving both as an associate and elected judge of the Circuit Court of Cook County. Justice Reyes was elected to the Appellate Court in November, 2012. Justice Reyes received his B.A. degree from the University of Illinois at Chicago and his J.D. degree from the John Marshall Law School.
---
Hon. Patricia S. Spratt
Judge
Circuit Court of Cook County, Illinois

Patricia S. Spratt was appointed by the Illinois Supreme Court as a Judge for the Circuit Court of Cook County as of September 8th, 2015.
Prior to her appointment, she had a successful litigation practice with a focus on appeals and commercial and business litigation. Prior to joining private practice, Ms. Spratt clerked for then Chief Judge William J. Bauer of the U.S. Seventh Circuit Court of Appeals. Ms. Spratt has also taught Appellate Advocacy at Loyola University, where she previously received her law degree and served as Editor for the Loyola University of Chicago Law Journal.
---
Jonathan B. Amarilio, Esq.
Partner
Taft Stettinius & Hollister LLP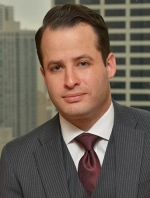 Jonathan B. Amarilio focuses his practice in civil appellate litigation and critical motion practice and has been involved in numerous high profile cases. He regularly represents individuals, small businesses, state and local governments, and Fortune 500 companies before state and federal appellate courts, primarily the Illinois Appellate Court, the Illinois Supreme Court and the United States Court of Appeals for the Seventh Circuit. Jonathan has also served as a Special Assistant Attorney General for the State of Illinois and as a Special Assistant Corporation Counsel for the City of Chicago in a number of matters.
Jonathan has been honored as an Emerging Lawyer in 2015 – 2016 by the Leading Lawyers Network, and as a Rising Star by Illinois Super Lawyers in 2014 – 2017.
Before joining the firm, Jonathan clerked for Justice James R. Epstein on the Appellate Court of Illinois, First District, and for Justice James R. Epstein and Justice Michael B. Hyman in the General Chancery Division of the Circuit Court of Cook County.
Jonathan received his B.A., cum laude, from American University and earned his J.D. from the University of Iowa College of Law. During law school, he was captain of the school's National Trial Advocacy Team and was the recipient of the International Academy for Trial Lawyers Award for Distinction in Trial Advocacy Skills.
Jonathan is a contributor to the Illinois Appellate Lawyer Association's blog "The Brief" on topics such as recent rule changes, developments in appellate law and other issues of interest to appellate practitioners.
---
Joel D. Bertocchi, Esq.
Partner, Litigation
Akerman LLP

A highly-skilled civil, criminal, and appellate litigator, Joel Bertocchi handles appeals in state and federal courts and represents clients in connection with criminal and regulatory investigations and proceedings, providing counsel on compliance policies and related issues. He has argued cases in the U.S. Supreme Court and multiple federal Circuits and state appellate courts, and served as Illinois' Solicitor General, the chief appellate lawyer for the State. A former federal prosecutor, he conducts internal investigations in all areas, including corporate governance and employee misconduct, and represents defendants and witnesses in criminal investigations and prosecutions.
Joel also strategically advises clients on the application of complex statutes and regulatory issues, including private and public corruption statutes, the Racketeer Influenced and Corrupt Organizations Act (RICO), and fraud.
---
Paul A. Castiglione, Esq.
Executive Assistant State's Attorney for Policy
Office of the Illinois State Attorney

Paul A. Castiglione is the Policy Director in the Cook County State's Attorney's office. Mr. Castiglione has engaged in general practice in the state and federal courts in the Chicago area from 1987 through the present. Mr. Castiglione has a B.A. from Yale University and a J.D. from the Notre Dame Law School.
In his legal career, Mr. Castiglione has worked in both the private and the public sector. In 1987, Mr. Castiglione joined the firm of Joyce & Kubasiak, P.C. as an associate attorney and practiced general civil litigation. In 1994, Mr. Castiglione joined the Civil Actions Bureau of the Cook County State's Attorney's office. In this position, Mr. Castiglione concentrated his practice in governmental, commercial, tax, labor, telecommunications, contract procurement and civil rights litigation with an emphasis in appellate practice, class actions, federal and state constitutional claims and cases involving preliminary and permanent injunctive relief. Mr. Castiglione has litigated cases in the circuit courts in Cook, DuPage and Lake Counties and the United States District Court for the Northern District of Illinois and has argued appeals in the Illinois Appellate Court, the Illinois Supreme Court, the United States Court of Appeals for the Seventh Circuit and the United States Supreme Court.
In September 2009, State's Attorney Anita Alvarez named Mr. Castiglione Executive Assistant State's Attorney for Policy.
---
Scott L. Howie, Esq.
Partner
Donohue Brown Mathewson & Smyth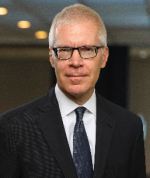 Scott Howie concentrates his practice on appeals. For more than 25 years, Mr. Howie has focused almost entirely on posttrial motions and appeals. In hundreds of civil appeals, he has written more than 500 appellate briefs and delivered well over a hundred oral arguments, including several each in the Illinois Supreme Court and the U.S Court of Appeals for the Seventh Circuit.
Recognizing that appellate practice is considerably different from trial work, calling for a combination of unique skills and relevant experience, Mr. Howie is familiar with the formal rules and procedures that govern the appellate process, as well as the unwritten requirements that can make the difference between winning and losing. A skilled legal writer, he has a distinctive and readable style that makes complicated arguments easy to understand—an important quality in any court, but crucial on appeal. His extensive experience at the appellate level makes him uniquely qualified not only to handle appeals, but also to consult on any matter that might eventually reach the reviewing courts. He is frequently involved at trial on issues that are expected to be the basis for an appeal. Though based in Chicago, Mr. Howie regularly practices in appellate courts throughout Illinois—and has even been called on to participate in appeals in other jurisdictions, either appearing pro hac vice or working behind the scenes to prepare written briefs.
Mr. Howie's appellate practice is enhanced by his participation in professional activities related to appeals. He is a past president (2021–22) of the Appellate Lawyers Association, which coordinates speakers and seminars on appellate topics and promotes interactions with appellate judges and court officials. For many years he co-chaired the association's moot court committee, which holds a prestigious national competition for law students each year.
Since 2013 Mr. Howie has been a regular contributor to the IDC Quarterly, the scholarly publication of the Illinois Association of Defense Trial Counsel, for which he writes a column on appellate practice. He also serves by appointment of the Illinois Supreme Court on the E-Business Policy Advisory Board, which formulates standards for the implementation of electronic and online procedures. He is also a member of the amicus committee of the Illinois Chamber of Commerce, which promotes the interests of the business community in cases before the state supreme court.
Mr. Howie received his law degree from Chicago-Kent College of Law. He received his undergraduate degree from Northwestern University.
---
Nancy Jack, Esq.
Judicial Law Clerk
Illinois Supreme Court

Nancy Jack currently serves as a law clerk to Illinois Supreme Court Justice Charles E. Freeman and has over 18 years of appellate experience. She has also served as a law clerk for an Illinois Appellate Court justice and as a research attorney at the Illinois Appellate Court. Ms. Jack is experienced in both civil and criminal appellate law and has worked on cases involving a wide range of appellate issues including constitutional law, statutory interpretation, criminal and civil procedure, and administrative law.
Ms. Jack is an adjunct law professor and teaches an appellate advocacy class where students write an appellate brief and give an oral argument. She also serves as a member of the Board of Directors of the Appellate Lawyers Association and as a Co-Chair of its Moot Court Committee. Ms. Jack earned her J.D. from the John Marshall Law School where she was a member of the Dean's list, and earned her B.A. from the University of Iowa. She is licensed to practice in Illinois.
---
Scott Jacobson
Judicial Law Clerk to Hon. Susan F. Hutchinson
Illinois Appellate Court
Scott Jacobson is a judicial clerk to the Hon. Susan F. Hutchinson and a Commissioner for the McHenry County Zoning Board of Appeals. From 2010 to 2016, Scott was an Assistant State's Attorney/Special Prosecutor for the State's Attorneys Appellate Prosecutor and of counsel to the Illinois State's Attorneys Association.
---
Michael Scodro, Esq.
Partner
Mayer Brown LLP

Michael A. Scodro is a partner in the Supreme Court and Appellate Practice at Mayer Brown LLP in Chicago and teaches a seminar on the U.S. Supreme Court as a Lecturer in Law at the University of Chicago Law School. From 2007-2014, he served as the Illinois Solicitor General.
An experienced appellate lawyer, Michael has argued dozens of cases in federal and state supreme and appellate courts, including three in the U.S. Supreme Court. He is chair of the ABA's Council of Appellate Lawyers, past president of Illinois' Appellate Lawyers Association, and chair of the Illinois Supreme Court's Committee on Professional Responsibility.
After graduating from Yale Law School, Michael served as a law clerk to the Honorable José A. Cabranes of the U.S. Court of Appeals for the Second Circuit and the Honorable Sandra Day O'Connor of the U.S. Supreme Court.
---
Fees
Audio Course and Materials Package – Download or CD: $425
CDs: plus $8.50 shipping and, in CA, sales tax.
Sponsored By: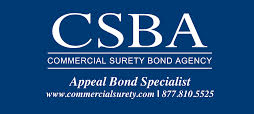 CLE Credit
IL General: This program is approved for 6.5 units of general CLE in Illinois through May 9, 2020.
CA General:  This program is approved for 6.5 units of general CLE in California.
This program is approved for CLE in the states listed above.  Upon request, Pincus Pro Ed will provide any information an attorney needs to support their application for CLE approval in other states other than what is listed above.
Terms and Policies
Recording policy: No audio or video recording of any program is permitted.
Seminar Cancellations: Should you be unable to attend for any reason, please inform us in writing no later than 14 days prior to the event and a credit voucher will be issued. If you prefer, a refund, less a $50 non-refundable deposit, will be issued. No refunds or credits will be given for cancellations received within 14 days of an event. However, if you notify us within 14 days of an event, and wish to convert your in-person attendance registration to an Audio CD package (with handout), we can do so. A small additional shipping charge, and sales tax in CA, will be incurred. No shipping charge is incurred for downloads. We will also issue a voucher for the amount paid if you notify us within 14 days and prefer not to have the audio recording.
Substitutions may be made at any time.
Webinars, Tele-seminars and Webcast Cancellations: Once log-in codes and passwords are issued for a webinar, tele-seminars or webcasts, a refund is not possible. If for any reason you cannot attend the event after you have received the codes, we will automatically convert your registration to an instant streaming/instant download or CD format and provide you with the information you need to access the recording after the program concludes and the recording is available.  Conversions to CD require a $8.50 shipping fee, and in CA, 9% sales tax.
Downloads/CDs/DVDs – Refund policy:
Downloads are non-returnable/non-refundable once purchased and received. Tapes, CDs and DVDs are returnable for a full refund or replacement if defective, within 90 days of purchase.
Reminder: The room temperature at hotels and other seminar locations are notoriously hard to control. Please bring a sweater or jacket in case it gets cold and/or layer as if you are going to the movies so you are comfortable.