Opening and Managing your Practice: Dos, Don'ts, and Everything In-Between (IL)
Audio program! (check our CLE Programs page for live versions)
Opening up your own solo or small practice is challenging and scary and exciting all at once. And no one teaches about it in law school. And even if they did, if you go out on your own after working for another firm for many years, you still face the same sorts of challenges and have the same questions. And there are about a million things you need to know and do, beyond just practicing law, to successfully launch, run and grow your practice.
This program will give you a good foundation and explore the most important things you need to know to make it happen — and to make it happen as smoothly as possible.  We'll talk about the real basics, such as formation entity, name, physical or virtual office space, and cybersecurity and we'll move into the more difficult stuff like hiring staff or taking on partners, risky clients, finances, billing, fee structures and forms, conflicts checks and engagement letters and managing client expectations.
We'll end the session with a discussion about ethics, preventing problems and "things I wish I knew when I opened my practice." If you take a look at the agenda in the tab below, you'll see more specifics about each topic.
This is a fantastic audio program for those about to launch, or those that have launched in the last few years and still need to know about certain areas of running your practice, or better ways to do it (see the agenda).
This program was recorded in 2017.
Do you want to improve your public speaking skills? Get Faith Pincus' newly published book Being Heard: Presentation Skills for Attorneys, from the ABA now (ABA members receive 10% off). It is also available on Amazon.
What You Will Learn
9:00 – 10:00
Setting up a practice
The Basics
Name
Entity Choice and Formation
Malpractice Insurance
Website/Logo/Bio
Office or virtual office and leasing
10:00 – 10:45
The Tough Decisions
Hiring someone or not

Independent Contractors v. employees
FLSA, UC, WC and other implications.

Taking risks on clients
Partnership
Using consultants to bullet-proof your practice
10:45 – 11:00  BREAK
11:00 -12:15
Finance & Accounting
A quick accounting and tax primer, or why your accountant is your new best friend
Banking – IOLTA Accounts, record keeping
Accounting/bookkeeping systems
Tax planning
Billing and invoicing systems

Accounts receivable and other billing and paying issues

Payment methods (processing credit cards)
Business and personal budgets/planning
12:15 – 1:15 LUNCH
(lunch on your own)
1:15 – 1:45
What I wish I knew when I started
1:45 – 3:00
Client and Practice Management
Practice Management Software
Engagement letters – engagement/disengagement practices
Conflicts Checks
Work flow management
Legal Research
Client service/Managing client expectations/Communication with your clients
Mentors
3:00 – 3:15
Preventing Problems
What gets put in writing and what doesn't
Confirmations
Retaining information
Client sign-offs
3:15 – 3:30 BREAK
3:30 – 4:30
Ethics issues
Cybersecurity
Spotting and avoiding conflicts
Attorney Client privilege issues
Other issues and traps to watch out for
Testimonials
"I thought it was a great program, thoughtfully laid out and productive. The speakers were effective and knowledgeable." – David Hyde, Esq.
"[Patrick Lamb shared] very useful and practical information with fun anecdotes… [Eleanor Endzel was] very impressive." – Krizstina Rab, Esq.
"I came here to learn helpful tips on a variety of topics and I learned a lot! I loved having [Patrick Lamb] on the panel. He's quite a trailblazer!"
"I was impressed by the speakers' willingness to be helpful to those setting up their practice." – Karen Coppa, Esq.
"Trevor is very knowledgeable about all of these topics and I think he did a great job moderating!…Nora gave really good examples."
Faculty
Trevor Clarke, Esq.
Director, Justice Entrepreneurs Project
The Chicago Bar Foundation

Trevor Clarke is the Director of the Justice Entrepreneurs Project (JEP) of the Chicago Bar Foundation (CBF). The JEP, a groundbreaking incubator for newer lawyers to start their own socially conscious law firms seeks to expand legal services to low and moderate income people by developing innovative new models through which lawyers in solo or small practices can sustainably serve these clients.
Before joining the JEP and CBF as staff, Trevor was one of the first graduates of the JEP program and started his own law office counseling small business and nonprofits, an area of law he developed through pro bono work at The Law Project at Chicago Lawyers' Committee for Civil Rights Under Law. Trevor earned his law degree from DePaul University College of Law, summa cum laude. While at DePaul, he was a legal extern in the Office of the General Counsel at the MacArthur Foundation, a Sullivan Human Rights in the Americas Fellow, and a Fellow at the National Commission against Biopiracy in Lima, Peru.
---
Lisa L. Clay, Esq.
Lisa L. Clay, Attorney at Law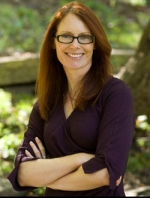 Lisa Clay is a lawyer because, to her, practicing law means being able to help people accomplish their personal and business goals. To be a solo attorney – unaffiliated with a traditional law office – requires maintaining the knowledge and independence to help her clients solve problems in creative and cost-effective ways.
As a solo practitioner she assists small businesses and individuals with practical and effective solutions to problems arising in day-to-day management, employment, and commercial disputes. She works hard to avoid litigation whenever possible, but pursues it when necessary.
Practice Areas:
Lisa has nearly 15 years in practice. She currently focuses her practice on the following areas.
* Employment and Commercial Litigation
* Employment counseling, policies, manuals and handbooks
* Family law counseling and litigation
* Title VII, FLMA, ADA, ADEA, FLSA and related state litigation
and administrative agency matters
* UCC, FDCPA, FCRA, consumer fraud and related claims
* Contract, fiduciary and tort claims
* §§553 and 605 piracy claim defense
* Copyright troll defense
---
Eleanor Endzel, Esq.
Endzel Law, LLC

Eleanor (Nora) Endzel received her B.S. from Saint Mary-of-the-Woods College in 2006 and her J.D. from the DePaul University College of Law in 2012. During law school Eleanor clerked for the Honorable Judge Michael Hyman and the Honorable Judge Kathleen Kennedy in the Cook County Circuit Court's Domestic Relations Division, where she saw time and again how people without attorneys stumbled through the litigation process. Upon graduation, Nora was accepted to the inaugural class of the Chicago Bar Foundation's "Justice Entrepreneurs Project", a legal incubator created to help new lawyers develop sustainable practices serving low and middle income clients.
Dedicated to serving people who lack access to affordable legal services, Nora formed Endzel Law, LLC in 2013 and focuses on providing affordable representation using alternative billing methods and limited scope representation, when possible. Nora primarily practices family law with an emphasis on cooperative divorce. In 2014, Nora completed an interdisciplinary Collaborative Law training and is proud to also offer the Collaborative Divorce process to her clients.
Nora is a member of the Chicago Bar Association, the Illinois State Bar Association and the American Bar Association. She also volunteers her time as a pro bono attorney at Chicago Volunteer Legal Services in the areas of divorce, parentage, adoption and as a Child's Representative. She also serves on their Junior Board.
---
Clinton Ind, Esq.
Quantum Polymers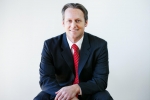 Clinton is an experienced litigator having worked in both big and small firms and on both big and small cases throughout his career. Clinton built IND LAW LLC with the objective of providing superior legal services to each and every client. Clinton achieves this goal by working cooperatively with each client to understand the client's objectives in both the case and the client's greater business strategies.
Clinton practices in a wide range of areas. He defends commercial and residential cases in contested foreclosure litigation, represents commercial clients in contested contract litigation, and also prosecutes cases on behalf of injury victims. Clinton is an experienced litigator and trial attorney. He has obtained multi-million dollar jury awards for his clients, and effectively litigates cases to obtain favorable settlements prior to trial.
Clinton lives in Chicago with his wife and three small children.
---
Patrick J. Lamb, Esq.
Valorem Law Group

Pat and three friends launched Valorem Law Group on January 2, 2008 with the objective of representing business interests in complex commercial litigation using non-hourly fee structures. At the time, before the great economic downturn, the firm had no company on the trail away from hourly billing. Now, 9 years later, Valorem remains the vanguard of alternative fees.
Pat pioneered the essential relationship between alternative fees and client service, and has long argued that alternative fees are but one of several essential tools that should be deployed to serve clients. Pat has been recognized five times as a BTI Consulting Client Service All-Star MVP, and Valorem has been named five times a member of the BTI Client Service A-Team. The firm's work on alternative fees earned it recognition as "one of the 22 firms best at AFAs."
Pat is an active practicing lawyer. He has tried numerous cases around the country. He is in great demand as a speaker, speaking at both public and private events. He is a prolific writer, including his periodic column for the ABA Journal's award-winning New Normal section and his blog, In Search of Perfect Client Service, www.patrickjlamb.com. His latest book, Alternative Fee Arrangements for Litigators and their Clients, was published by the ABA in 2014. He can be found on Twitter at @ValoremLamb.
---
Jessica L. Oldani, Esq.
Oldani Entrepreneurial Law, P.C.

Ms. Oldani holds a Juris Doctor (J.D.) and a Master of Laws (LL.M.) in International Business and Trade Law from The John Marshall Law School in Chicago, Illinois, with LL.M coursework certificates in International Corporate and Finance Law and International Trade Law. Prior to founding Oldani Entrepreneurial Law, P.C., Ms. Oldani practiced international business and trade law at a boutique Chicago-based firm representing multinational business clients.
Years prior, after graduating from Washington University in St. Louis, Ms. Oldani founded and ran her first business, a successful Chicagoarea not-for-profit corporation. With an innate understanding of business and law and a life-long love of the market, Ms. Oldani brings real-world operational and bottom-line intelligence to her practice, advising small-to-midmarket businesses on structuring and protecting domestic and international entities, relationships, and transactions. Ms. Oldani represents for-profit and not-for-profit clients in a wide range of industries, and serves as a knowledgeable and trusted advisor, not only for her clients, but also within the local business community.
In addition to running her practice, Ms. Oldani serves on the Board of Directors of the Main-Dempster Mile, addressing district-wide commercial development in Evanston, Illinois, and is a Member of the City of Evanston Minority, Women, and Evanston Business Enterprise Development Committee, working to address community needs. Ms. Oldani is a respected speaker on legal issues relevant to entrepreneurs and business leaders.
---
R. Matthew VanHoeven
President
VanHoeven & VanHoeven, LTD

Matthew VanHoeven works with clients to provide the financial guidance and support they need to make comprehensive decisions.
Drawing on his experience as the CFO/COO of a multi-million dollar company, he often acts as a sounding board (and outsourced CFO) for small businesses that don't have the time or resources to dedicate to their financial needs.
From basic bookeeping, tax and payroll to compliance with loan covenants, inventory management or complex licensing requirements, Matt works with business owners to meet their financial needs.
Specialties:
Privately held business finance, operations and taxes. He is experienced with all aspects of small business from start-ups to multi-million dollar operations.
---
Patrick Walsh, Esq.
Trial Lawyer & Real Estate Attorney

Patrick W. Walsh has been a lawyer for over 28 years, licensed in Illinois, California and Texas. His career started with the Cook County State's Attorney's Office. As an Assistant State's Attorney, he helped form Cook County's first Juvenile Gang Unit and gained a wealth of trial experience. He then joined the firm of Hoey and Farina. While at Hoey and Farina, he represented plaintiffs in personal injury and FELA cases. He tried cases to verdict in the United States District Court and in the Circuit Court of Cook County. In 1996, Mr. Walsh started his own firm. His practice is primarily focused on civil litigation and real estate. Mr. Walsh practices mostly in DuPage and Cook Counties in Illinois.
More information on his background can be found at www.pwalsh.com.
---
Martin Whittaker, Esq.
Senior Counsel
ABA Center for Professional Responsibility

Martin Whittaker is a Lead Senior Counsel at the ABA Center for Professional Responsibility and Director of the ABA Standing Committee on Specialization. He previously worked for five years as an Attorney Editor of the ABA/BNA Lawyers' Manual on Professional Conduct and the ABA's Annotated Model Rules of Professional Conduct and was counsel to a working group of the ABA's Commission on Ethics 20/20, a commission appointed to perform a review of the ABA Model Rules of Professional Conduct and the U.S. system of lawyer regulation in the context of advances in technology and global legal practice developments.
Prior to joining the ABA he worked for approximately fifteen years as a civil litigator for several Chicago firms, the last six years of that time as a sole practitioner.
---
Fees
Audio Course and Materials Package – Download: $425
Audio Course and Materials Package – CD: $425
CDs: plus $8.50 shipping and, in CA, sales tax.
CLE Credit
IL General:  This program is approved for 6.0 general CLE credit through June 8th, 2020.
Professional Responsibility: This program is approved for 6.0 Professional Responsibility Credits through June 8th, 2020.
CA General:  This program is approved for 6.0 units of general CLE in California.
NJ General: The LIVE session of this course is approved, under New Jersey's CLE Approved Jurisdiction policy, for 6.0 CLE units. Pincus Professional Education is a CA Accredited Provider, which is a NJ approved jurisdiction. See the New Jersey State CLE Board Regulations and Guidelines for further information.
NY General: The LIVE session of this course is approved, under New York's CLE Approved Jurisdiction policy, for 6.0 CLE units. Pincus Professional Education is a CA Accredited Provider, which is a NY approved jurisdiction. See Section 6 of the New York State CLE Board Regulations and Guidelines for further information.
This program is approved for CLE in the states listed above.  Upon request, Pincus Pro Ed will provide any information an attorney needs to support their application for CLE approval in other states other than what is listed above.
Terms and Policies
Recording policy: No audio or video recording of any program is permitted.
Seminar Cancellations: Should you be unable to attend for any reason, please inform us in writing no later than 14 days prior to the event and a credit voucher will be issued. If you prefer, a refund, less a $50 non-refundable deposit, will be issued. No refunds or credits will be given for cancellations received within 14 days of an event. However, if you notify us within 14 days of an event, and wish to convert your in-person attendance registration to an Audio CD package (with handout), we can do so. A small additional shipping charge, and sales tax in CA, will be incurred. No shipping charge is incurred for downloads. We will also issue a voucher for the amount paid if you notify us within 14 days and prefer not to have the audio recording.
Substitutions may be made at any time.
Webinars, Tele-seminars and Webcast Cancellations: Once log-in codes and passwords are issued for a webinar, tele-seminars or webcasts, a refund is not possible. If for any reason you cannot attend the event after you have received the codes, we will automatically convert your registration to an instant streaming/instant download or CD format and provide you with the information you need to access the recording after the program concludes and the recording is available.  Conversions to CD require a $8.50 shipping fee, and in CA, 9% sales tax.
Downloads/CDs/DVDs – Refund policy:
Downloads are non-returnable/non-refundable once purchased and received. Tapes, CDs and DVDs are returnable for a full refund or replacement if defective, within 90 days of purchase.
Reminder: The room temperature at hotels and other seminar locations are notoriously hard to control. Please bring a sweater or jacket in case it gets cold and/or layer as if you are going to the movies so you are comfortable.