Depos: How to Master the Deposition (WA)
Audio program! (check our CLE Programs page for live versions)
This program is no longer eligible for CLE in Washington, but it is a great program filled with tips and strategies for those new to taking and defending depositions. It is now 50% off.
Depositions are not a "one size fits all" process. Good depositions are like art. They take thought, skill and patience—and creativity—from start to finish. Our expert litigators will guide you through the nuanced art of the depo, from understanding the differences between trial and discovery depos to dealing with hostile witnesses and difficult opposing counsel.
And that's not all. You'll also find out when to call the judge and when it can be avoided. Do not go into your next deposition unprepared. Let us teach you the methods that have helped our experts succeed.
This program will provide you with strategies to take and defend better depositions both before and during trial.
This program was recorded in 2016.
Do you want to improve your public speaking skills? Get Faith Pincus' newly published book Being Heard: Presentation Skills for Attorneys, from the ABA now (ABA members receive 10% off). It is also available on Amazon in Kindle and paperback versions.
What You Will Learn
Overview & Strategy

What is your purpose in taking the deposition? Not a "one size fits all" process
Understanding your goals and keeping your deposition goal-driven
Thoughts on preparing specific questions and outline of themes
Preparing for "unexpected" answering / objections or other difficulties
Tips and tricks to give you the edge

Witness Preparation

How to best prepare your witness

tips and strategies
difficulties to avoid
what happens when you have a witness who can't or wont take the time to be prepared – what are your options (can you do it remotely, do you drop the witness, do you roll the dice, etc.)
what happens when you have a witness that won't listen to you when you are preparing them
what do you do if you realize during witness prep that the witness is going to be a disaster (too angry, bad presence, lies, too weak, rambles too much, a danger to your case, anything along these lines) – including when you are working under a more senior partner or when you are the decision maker
Anything else you can think of that you've had to deal with not covered above

The percipient witness vs. a PMK
Ethical considerations

Expert Depositions

Effective strategies to qualify and/or attack expert witnesses
Using Motions in Limine to exclude expert or testimony

Handling the Difficult Witness and/or Opposing Counsel 

Concrete tips and advice such as:

the angry opposing counsel – what do you do?
when opposing counsel yells – how to handle
opposing counsel that objects to everything
the witness keeps obfuscating or saying "I don't remember" to everything
you know the witness is lying – is there anything you can do?
how to keep the depo from getting out of control
how to avoid needing to call the judge
the times when it is worth bothering the judge in the middle of your depo

Handling Documents & Exhibits – Making the record; get the authentication you need
Deposition Objections

How do I do it?
Why do I do it? – strategies
What to avoid
Biggest risks in objecting and not objecting
What works
What matters
Additional tips from the trenches
Testimonials
"This CLE really helped me learn new techniques for taking effective depositions, as well as confirming those techniques I use in my practice." Mackenzie Stout, Esq.
"The demo with explanations was great." Jessica Creager, Esq.
"Good to hear from seasoned practitioners." Daniel A. Berner, Esq.
"Excellent speakers. They touched on the majority of key issues with depositions."
"The sample video depositions were very helpful and interesting; I appreciated the examples of what not to do. [Speakers] gave great suggestions for the preparation of witnesses and tools/processes to implement."
"Great content and covered relevant topics."
Testimonials from our prior depo programs:
"I thought all topics covered were informative and to the point." M. MCallister, Esq.
"Thought all speakers were very interesting and informative." J. Young, Esq.
[Speaker] "Loved your anecdotes! The sample production requests and outline for experts will be very helpful."
"I appreciated the practical advice regarding how to deal with problematic situations."
"Very informative and useful for attorneys in trial practice."
"I thought it was very informative" – Joseph Jordan, Esq.
"Very informative and useful for attorneys in trial practice."
"I thought it was a great functional program for you newer litigators."
"Packet information is very helpful/useful."
"Easy to follow presentation."
"Great delivery. Very informative."
[Speaker] "Great speaker – good material for younger lawyers."
Faculty
Tomas Gahan, Esq.
Peterson | Wampold | Rosato | Luna | Knopp

As a senior deputy prosecutor with King County, Tomás tried nearly one hundred cases, included scores of high profile domestic violence, sexual assault and gang cases. Tomás dedicated much of his career to serving King County's most vulnerable and marginalized victims of violent crimes, and earned a reputation for successfully taking some of the toughest cases to trial.
He pioneered many of the trial techniques now used routinely in the prosecution of domestic violence cases in King County and his cross examination of a prolific memory and identification expert is used as a blueprint by other lawyers across the nation. He has trained lawyers, interpreters, advocates and community leaders state-wide and internationally on various aspects of trial work, victimology, cultural issues and working with undocumented persons. Tomás left the prosecutor's office in 2013, but continues to apply his trial skills as a plaintiff's lawyer with PWRLK, representing those at the margins in civil rights, medical malpractice, and PI cases.
When he's not in the courtroom, Tomás reads, cooks, and plays with his family.
---
Shawn Larsen-Bright, Esq.
Partner
Dorsey & Whitney LLP

Shawn Larsen-Bright is a partner in Dorsey's Trial Group. His practice focuses on complex corporate and commercial litigation and appeals, including securities, fraud, fiduciary duty, banking, corporate trust, and class action matters. He also has substantial experience representing companies and individuals in internal investigations and regulatory enforcement matters, and frequently represents banks and broker-dealers in cases involving securities and financial services. He has been repeatedly recognized as a "Rising Star" by Washington Law & Politics Magazine in the area of Business Litigation.
Mr. Larsen-Bright also serves as the pro bono coordinator for Dorsey's Seattle office, and has devoted significant time to pro bono trial and appellate matters involving constitutional rights.
Mr. Larsen-Bright is a graduate of New York University School of Law (J.D., 2002), magna cum laude.
---
Keith D. Petrak, Esq.
Partner
Byrnes, Keller, Cromwell LLP

Keith has practiced law in Seattle since 1989 in both state and federal court, representing clients as plaintiffs and defendants in a wide variety of business and tort litigations.
His practice has involved issues related to, among others, professional liability, attorneys' fees, restrictive covenants, unfair competition and consumer protection, intellectual property, and securities fraud, as well as a broad range of commercial disputes. Keith also served as an investigator at the University of Washington, conducting inquiries into complaints of employment discrimination, sexual harassment and violations of University policies and procedures.
---
Jason E. Vacha, Esq.
Shareholder
Reed McClure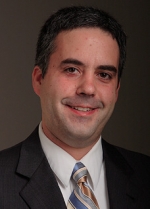 Mr. Vacha was raised in Spokane, Washington. He is admitted to practice in the State of Washington, the United States District Court for the Western District of Washington, and the United States District Court for the Eastern District of Washington.
Mr. Vacha has experience representing insurance carriers in complex insurance coverage, underinsured motorist, and alleged bad faith matters. He also has experience representing corporations, companies, and individuals in personal injury, premises liability, construction defect, and breach of contract claims.
Mr. Vacha is a regular contributor to the Insurance Litigation Reporter, a semi-monthly publication, reviewing recent developments of national significance in insurance law.
---
Michael S. Wampold, Esq.
Partner
Peterson | Wampold | Rosato | Luna | Knopp

Mike was recently named one of the top forty personal injury lawyers in the State of Washington by Washington Law and Politics magazine. He has been an adjunct law professor at the University of Washington School of Law for many years, where he teaches trial advocacy.
Mike's practice focuses on personal injury, products liability, medical negligence and commercial litigation.
After graduating from Franklin High School in Seattle, Mike attended Yale University where he graduated magna cum laude. At Yale Mike won a fellowship from the Yale-China Association that allowed him to spend two years studying Chinese in the People's Republic of China.
After China, Mike attended the University of Washington School of Law, where he was the President of the Moot Court Honor Board.
Mike considers it his duty and responsibility to give back to the community and he has been actively involved in numerous community and legal groups including the King County Bar Association Judicial Selection Committee; the Executive Committee of the Washington State Bar Association Litigation Section; and Team Korey, an annual fundraiser for Camp Korey.
---
Theresa H. Wang, Esq.
Shareholder
Stokes Lawrence P.S.

Theresa helps businesses protect their most important assets — the intellectual property that distinguishes them and sets them apart from the competition.
Her practice includes handling matters involving copyright, domestic and foreign trademarks, licensing and software protection. In addition to handling intellectual property litigation in the federal and state courts, Theresa frequently appears on behalf of clients in matters before the Trademark Trial & Appeal Board. She also handles complex commercial litigation, contract disputes and class action lawsuits on behalf of businesses and their owners.
Theresa earned her J.D. from University of Washington School of Law in 2007.
---
Fees
Audio Course and Materials Package – Download or CD: $425 $212.50
CDs: plus $8.50 shipping and, in CA, sales tax.
Note: This program is no longer eligible for CLE in Washington.
CLE Credit
CA General:  This program is approved for 6.0 units of general CLE in California.
This program no longer qualifies for credit in Washington.
This program is approved for CLE in the states listed above.  Upon request, Pincus Pro Ed will provide any information an attorney needs to support their application for CLE approval in other states other than what is listed above.
Terms and Policies
Recording policy: No audio or video recording of any program is permitted.
Seminar Cancellations: Should you be unable to attend for any reason, please inform us in writing no later than 14 days prior to the event and a credit voucher will be issued. If you prefer, a refund, less a $50 non-refundable deposit, will be issued. No refunds or credits will be given for cancellations received within 14 days of an event. However, if you notify us within 14 days of an event, and wish to convert your in-person attendance registration to an Audio CD package (with handout), we can do so. A small additional shipping charge, and sales tax in CA, will be incurred. No shipping charge is incurred for downloads. We will also issue a voucher for the amount paid if you notify us within 14 days and prefer not to have the audio recording.
Substitutions may be made at any time.
Webinars, Tele-seminars and Webcast Cancellations: Once log-in codes and passwords are issued for a webinar, tele-seminars or webcasts, a refund is not possible. If for any reason you cannot attend the event after you have received the codes, we will automatically convert your registration to an instant streaming/instant download or CD format and provide you with the information you need to access the recording after the program concludes and the recording is available.  Conversions to CD require a $8.50 shipping fee, and in CA, 9% sales tax.
Downloads/CDs/DVDs – Refund policy:
Downloads are non-returnable/non-refundable once purchased and received. Tapes, CDs and DVDs are returnable for a full refund or replacement if defective, within 90 days of purchase.
Reminder: The room temperature at hotels and other seminar locations are notoriously hard to control. Please bring a sweater or jacket in case it gets cold and/or layer as if you are going to the movies so you are comfortable.