The Art of Jury Selection in Florida: A Beginner's Guide [Two-Part Webinar]
Audio program! (check our CLE Programs page for live versions)
Jury selection is a complicated process. There are so many ways an attorney can aid or hinder his or her case when selecting a jury – throughout the entire process.
At this program, state judges and seasoned trial attorneys will go through critical areas of jury selection.  They will help you improve your skills, and along the way you will learn how to avoid common mistakes.  Topics include:
Lawyer questioning — First, the law:  how to not pull objections, get sufficient time to question, and more
Second, your strategies: The attorney's point of view on effective jury selection
Cause Challenges
Peremptory Challenges – including the latest changes in the law
Investigating jurors
Zoom and pandemic challenges
Mock Jury Selection demonstration with two judges, defense and plaintiff's counsel
Final Tips session with judges
This is a practical program – your faculty will provide a variety of tips and advice and give you strategies in every session.  And you rarely get a program with the opportunity to hear from this many judges and get their advice about jury selection (as well as answer your questions).
Can't attend? This program will be recorded live. The recorded package, available in audio or video format and including seminar materials, will be available within two to three weeks after the live program ends.
Have you ever thought about improving your public speaking skills? Now is the time! Get Faith Pincus' newly published book Being Heard: Presentation Skills for Attorneys, from the ABA now (ABA members receive 10%-20% off). You can order a signed paperback from us at a discount here (free shipping). It is also available on Amazon in Kindle and paperback versions.
Agenda
 Check back soon for more updates and information about each topic.
Part 1
Tuesday, December 7, 2021
1:00 p.m. – 4:30 p.m. Eastern Time (includes breaks) 
Lawyer Questioning — First the Law
Getting sufficient time to question
What is pre-trying
How to not pull objections
Questionnaires and more
Cause Challenges
Hardship and cause challenges
Reasonable doubt
Rehabilitation and reasonable doubt
Peremptory Challenges
Numbers and Options
Standard for granting Peremptory Challenges
Three-part test for evaluating objections based on discrimination
Preservation Pitfalls
Federal v. State Voir Dire
What is the difference?
How can you get Voir Dire in Federal Court?
Part 2
Thursday, December 9, 2021
1:00 p.m. – 4:30 p.m. Eastern Time (includes breaks)
Strategies, Lessons and Advice from Both Sides of the Isle
Off-Site Investigation of Jurors During Selection 
Zoom and Pandemic Challenges
Selection difficulties due to covid's impact on jurors
Selection difficulties due to covid's impact on the court
Difficulties for attorneys and suggested approaches
Zoom related Cause Challenges
Mock Jury Selection Demonstration with Judges and Discussion
Final Tips from the Bench
Remember – more details for each topic to come soon!
Date/Time/Location
Two-Part Webinar
Dates:
Part 1: Tuesday, December 7, 2021
Part 2: Thursday, December 9, 2021
Times for both sessions:

1:00 p.m. – 4:30 p.m. Eastern Time
We will send your login details and handout materials a few days before your program.
Testimonials
The following are a few comments about a prior jury selection program (with a more introductory-level agenda):
"Very Helpful." – Raul Aspuru, Esq.
"Informative and practical." – Barbara Paige, Esq.
"De la O on Batson/Melbourne was excellent!" – Lucian Ferster, Esq.
"Exceeded my expectations."
"Very Informative and engaging."
"Gave great nuts and bolts on Jury Selection, not just topical but in-depth." –  Michael Lynott, Esq.
Faculty
Hon. Milena Abreu
Circuit Court Judge
11th Judicial Circuit of Florida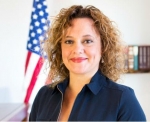 Bio coming soon!
---
Hon. Paetra T. Brownlee
Circuit Court Judge
9th Judicial Circuit of Florida, Civil Division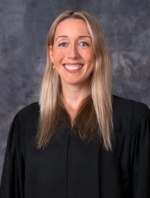 May 28, 2020, was Judge Paetra Brownlee's first day on the bench of the civil division of the Ninth Judicial Circuit Court of Florida. She was appointed on May 1, 2020 by Governor Ron DeSantis to fill the vacancy created by the retirement of Judge Timothy Shea.
Judge Brownlee has a background as an accomplished appellate attorney, and was a partner at The Brownlee Law Firm P.A. She received her bachelor's from Emory University and her Juris Doctor from Florida State University College of Law, and dedicated herself to appellate litigation after law school. She gained extensive experience in both civil and criminal appellate law at state and federal levels, having represented clients in district courts of appeal throughout Florida, the Florida Supreme Court, and the United States Court of Appeals.
Additionally, Judge Brownlee has experience serving on two different Judicial Nominating Commissions (JNC). In 2012, she was appointed to the JNC for the Ninth Judicial Circuit by Governor Rick Scott, serving as the commission's Chair in 2015. And, in 2017, she was appointed to the JNC for the Fifth District Court of Appeal.
---
Hon. Miguel M. de la O
Circuit Court Judge
11th Judicial Circuit of Florida, Criminal Division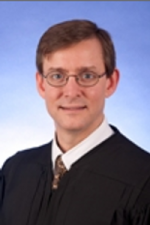 Miguel M. de la O is a Circuit Court Judge for the 11th Judicial Circuit of Florida. He practiced law in Miami for over 20 years before his election as a Circuit Court Judge in 2012.
Judge de la O attended Florida State University, graduating cum laude with degrees in political science and criminology. He graduated with high honors from the Florida State University School of Law, where he was an Editor on the Law Review.
After law school, he worked for Steel Hector & Davis and Sonnett, Sale & Kuehne. In 1994, he co-founded de la O & Marko. Judge de la O was an AV-rated trial and appellate lawyer, serving as lead counsel in more than 40 criminal and civil jury trials and 25 appeals. Judge de la O is assigned to the Criminal Division, where he has presided over more than 30 felony jury trials.
---
Hon. Diego Madrigal III
Circuit Court Judge
9th Judicial Circuit Court of Florida, Family Division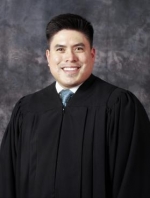 Diego M. Madrigal, III was appointed to the 9th Circuit Bench in June 2019 by Governor Ron DeSantis and was retained for a full six year term without opposition in April 2020. He currently serves in a Unified Family Court division in Osceola County where he hears Domestic Relation and Domestic Violence Injunction cases. Prior to his appointment to the bench, he was a trial lawyer in Orlando where he tried a variety of cases, mostly dealing with personal injury. He is a proud double Gator, and received both his Bachelor's Degree and Law Degree from the University of Florida.
---
Hon. Lisa S. Walsh
Circuit Court Judge
11th Judicial Circuit of Florida, Circuit Appellate Division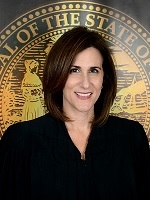 Judge Lisa Walsh is a circuit court judge, currently presiding in the civil division of the 11th Judicial Circuit of Miami-Dade, Florida, and has previously served in the criminal and dependency divisions. From 2008-2011, Judge Walsh was a county court judge assigned to the civil division. Before becoming a judge, she practiced law for sixteen years, in both the trial and appellate state and federal courts, and also served as a Special Master for the City of Miami Beach. Judge Walsh received an "AV Preeminent" rating from Martindale-Hubbell and was named in Super Lawyers and Florida Trend Legal Elite.
Judge Walsh was the 2015-2016 President of the National Association of Women Judges, and served on NAWJ's board for five years prior to assuming presidency. She was an adjunct professor of appellate advocacy at St. Thomas Law School. She has been part of the faculty and administration of Florida's Advanced Judicial College, Florida Judicial College, and the Florida Circuit Court Conference education committee since 2008.
Prior to becoming a judge, Judge Walsh was the President of Miami-Dade Florida Association for Women Lawyers, Vice-Chair of a Florida Bar Grievance committee, a member of the Board of Directors for Legal Services of Greater Miami, where she was awarded for her commitment to equal justice, and a member of the Florida Bar Criminal Executive Council and the Appellate Rules Committee. Judge Walsh is the recipient of the 2010 Judge Alan Schwartz Judicial Excellence award by the Dade County Bar Association. She has received the "Devorah Judge" Award by the Miami Jewish Legal Society. She was named "Outstanding Women in Government & Law" by the Miami-Dade Commission for Women, received the 2015 Mattie Belle Davis Award from Miami-Dade FAWL and the Alumni Leadership Award by the University of Miami Law School. Judge Walsh has mentored for Educate Tomorrow and Big Brothers/ Big Sisters.
Judge Walsh obtained her undergraduate degree from Northwestern University and her law degree from the University of Miami School of Law. She is married to attorney David Rosendorf and is the mother of two children, Lila and Jordan.
---
Edward R. Blumberg, Esq.
Partner and Co-Founder
Deutsch, Blumberg, & Caballero P.A.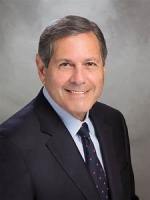 Edward R. Blumberg is a graduate of the University of Georgia and earned his law degree from the College of William and Mary. He has practiced continuously in Florida since 1975. He has served as President of the Florida Bar, as a member of the Board of Governors of the Florida Bar and as a member of the House of Delegates of the American Bar Association. He has chaired and served on countless professional committees and groups and provides continuing legal education lectures to lawyers. Since 1983 he has been continuously certified and re-certified in civil trial law by The Florida Bar and The National Board of Trial Advocacy.
---
Cosme Caballero, Esq.
Partner
Deutsch, Blumberg, & Caballero P.A.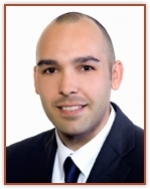 Mr. Caballero is a graduate of the University of Miami School of Law where he served as Articles & Comments Editor of the University of Miami Law Review, where he published an article titled Curbing Corporate Abuse from Jurisprudential Off-Sites: Problematic Paradigms in United States v. Textron Inc. Following graduation, Mr. Caballero was admitted to practice law in Florida. He was also admitted to practice in the United States District Court for the Southern District of Florida and the Eleventh Circuit Court of Appeals. He is a member of the Dade County Bar Association and is a Florida Bar Grievance Committee Member for the 11th Judicial Circuit.
---
Alexis Fields, Esq.
Partner
KO Lawyers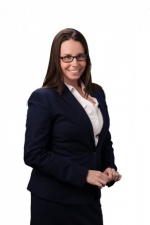 Alexis Fields works in the firm's Fort Lauderdale office, but her practice takes her all over the State of Florida. Ms. Fields focuses on civil litigation and appellate practice, primarily in the areas of commercial disputes and constitutional rights. She has represented a variety of business entities, as well as individuals, in a broad spectrum of business litigation. Examples of the matters she has handled include commercial contract litigation, fraud claims, insurer insolvency, deceptive trade practice, complex business litigation, proceedings supplementary, real estate litigation, tort claims, and various other commercial disputes. Ms. Fields has substantial trial experience at both the state and federal level, having successfully defended against multi-million dollar claims and obtaining million dollar judgments for clients. She has also garnered extensive appellate experience, serving as lead appellate counsel in appeals before each of the Florida District Courts of Appeal and in the United States Court of Appeals for the Eleventh Circuit. She is admitted to practice in all Florida Courts, the Eleventh Circuit Court of Appeals, and United States District Court for the Southern District of Florida.
Ms. Fields is an active member of the Appellate Practice Section of the Florida Bar, Broward County Bench and Bar Committee, the Federal Bar Association, and Appellate Practice Section of the Broward County Bar Association. As a member of the pro bono committee of the Appellate Practice Section of the Florida Bar, she has successfully advocated on behalf of minor children in domestic disputes and works to provide appellate pro bono legal services to those in need. She has also been repeatedly recognized for her outstanding contribution and commitment to providing pro bono services to indigent litigants at the trial level.
As a proud Flying L and longtime South Florida native, she graduated from Fort Lauderdale High School's Pre-Law Magnet Program; from a young age, she knew she wanted to be an attorney. Ms. Fields earned her undergraduate degree, cum laude, from the University of Florida, majoring in Classical Studies with a minor in English. Following her undergraduate scholarship in Latin and Greek, Ms. Fields taught Latin at a local high school. She went on to earn her Juris Doctor from Florida International University College of Law where she was named a Dean's List Scholar. While in law school, Ms. Fields also attended Loyola University Chicago School of Law's Rome program as a visiting student twice, studying directly with Supreme Court Justices Ginsberg and Scalia, respectively.
Her publication, Shifting Requirements for Preservation of Error: Retreat from Reviewability under Kozel v. Ostendorf, can be found in the Florida Bar Journal.
---
Dawn Giebler-Millner, Esq.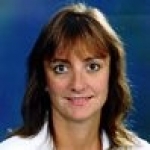 Dawn Millner focuses her general litigation practice in the areas of product liability, employment, commercial and complex civil litigation. She has served as trial attorney in numerous cases involving claims of product liability, breach of contract and employment discrimination.
---
Kimberly E. Lorenz, Esq.
Partner
Davey Law Group, P.A.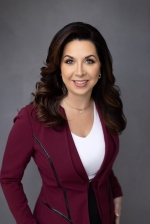 Kimberly is a civil trial attorney representing national retail, hospitality, entertainment, and corporate clients, as well as individuals and small businesses throughout the state of Florida. She takes pride in being the go-to for all her clients' litigation needs, from small questions and pre-need counseling through a jury trial, and has zealously represented her clients in the areas of commercial and business litigation, premises liability, negligent hiring/retention, and probate litigation. She provides her clients with efficient, effective and aggressive representation, as well as on-call employment and HR assistance, risk management, compliance assessments and loss-shifting strategies to protect her clients from future loss and claims.
A Double-Gator, Kimberly graduated Cum Laude from the University of Florida's Levin College of Law and holds a Bachelors' degree in Journalism. She is routinely recognized by Super Lawyers as a Top Young Lawyer and Rising Star in Florida, and by the Orange County Bar Association for her outstanding commitment and service as a Guardian Ad Litem.
Outside of work, Kimberly is heavily involved in events planning and marketing strategy for her clients, and with various community development boards dedicated to showcasing Orlando's vibrant business and cultural community. A life-long Orlando resident, she resides there with three generations of her family.
---
Douglas J. McCarron, Esq.
Partner
The Haggard Law Firm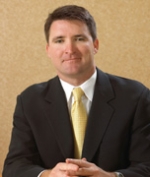 Douglas J. McCarron is an accomplished trial lawyer with significant experience handling a wide variety of cases including negligent security, pool drowning, dram shop, and construction and auto accidents.
Doug served as an Assistant State Attorney in Miami-Dade County for four years. While there, Doug was a member of the Career Criminal Unit where he distinguished himself in over 50 trials prosecuting violent crime. Upon leaving the State Attorney's Office in 2000, Doug began to focus on representing victims of serious and catastrophic injury.
Doug joined The Haggard Law Firm in 2006 and became a partner in 2007. Since joining the firm, he has recovered over 150 million in verdicts and settlements for his clients. In Garcia v. Arbors Apartments, Doug successfully obtained a million jury verdict on behalf of the Garcia family. This negligent security/wrongful death case found the owners and managers of the apartment complex guilty of failing to provide adequate security on their property. Doug has been able to recover similar results in cases throughout Florida. Doug served as President of the Miami-Dade Trial Lawyers Association in 2013 and was recently appointed by the Florida Supreme Court to serve on the Civil Standard Jury Instructions Committee. Doug is also a member of the American Board of Trial Advocates and the Florida Justice Association.
Outside the office, Doug enjoys spending time with his wife Becky and their three boys, Jack, Finn and William Andrew (Drew). Doug and Becky are extremely active in a number of local charities and truly believe in giving back to the community. Doug was born in Atlantic City, New Jersey but moved to Miami as a young boy. He graduated from Miami Archbishop Curley Notre Dame High School. Doug received his Bachelors of Science in 1993 and his Juris Doctorate in 1995, both with Honors, from Florida State University.
---
Todd J. Michaels, Esq.
Partner
The Haggard Law Firm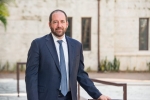 Todd Michaels Esq, a lifelong Miami-Dade resident, joined The Haggard Law Firm in 2009. In May 2014, he was named a partner. Todd handles a wide array of the firm's cases involving wrongful death and catastrophic personal injury, representing clients who were injured through the negligence of others. His practice primarily involves negligent security throughout the State of Florida and nationwide. Todd has been a frequent speaker on various aspects of negligent security law to different legal and security industry groups and has had articles relating to negligent security cases published. In addition to his negligent security work, Todd also handles rideshare (Uber/Lift) liability, premises liability, aviation, pool drowning, auto accident and other injury cases.
In 2019 Todd Michaels tried a medical malpractice wrongful death case alongside co-counsel Daniel Harwin that resulted in a .5 million verdict in Broward County Court. The case involved the death of a mother of four children due to avoidable complications during childbirth caused by a condition the medical team responsible for her care was aware of. The jury took two hours to deliberate afTer a four day trial.
Todd was lead counsel in the negligent security case of Snell vs. Family Food Saver. The trial resulted in a verdict of .7 million for the Snell family. It was the largest premises liability verdict in the State of Florida that year.
Michaels has been twice named Most Effective Lawyer by the Daily Business Review and has been named several times to the Best Lawyers in America and Super Lawyers lists, including the Top 100 Super Lawyers. among several other annual honors. In 2019 he was recognized as a BRONZE EAGLE Award Winner by the Florida Justice Association The prestigious honor is bestowed to those who have shown an extraordinary contribution to the FJA EAGLE Program. Michaels is also an FJA Board Member, Fellow, and Executive Committee Member, among other positions.
In 2018 Michaels was selected by his peers to become one of the distinguished and exclusive Fellows of The Academy of Florida Trial Lawyers, the National Trial Lawyers, Top 40 Under 40, and is a member of ABOTA, along with several other organizations. Nevertheless, Todd Michaels often says that his greatest accomplishment was becoming a father to his two sons, Ashton and Jackson Michaels.
Before joining The Haggard Law Firm, Todd served as an assistant public defender for nearly five years. During his last year with the public defender's office, he worked as a felony training attorney, supervising other felony trial lawyers. After leaving the public defender's office, Todd served as a federal public defender and a private criminal defense practitioner. He tried in excess of fifty trials in both the State and Federal Court systems.
---
Sabrina Puglisi, Esq.
Puglisi Law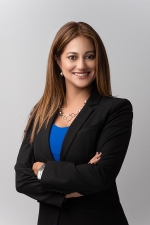 Sabrina Puglisi is a Florida Board Certified Criminal Trial attorney since 2008. Prior to starting her own firm, Puglisi Law, in 2011, she has the unique experience of having worked for both the Miami-Dade Public Defender's Office and the Federal Defender's Office for the Southern District of Florida where she gained invaluable experience as a trial attorney handling hundreds of different cases from pre-trial to trial.
She is recognized as one of Florida's Super Lawyers for Criminal Defense in South Florida's Legal Guide.
Ms. Puglisi graduated from the University of Miami, School of Law in 2000. Prior to that she attended Florida International University where she graduated Magna Cum Laude.
Ms. Puglisi volunteers her time for different voluntary bar organizations. She is the current President of the Miami-Dade County Bar Association; past president of the Florida Association of Criminal Defense Lawyers (FACDL), Miami Chapter; and a Director for FACDL statewide.
In addition to the Florida Bar, Ms. Puglisi is admitted to practice in the District of Columbia, all three districts of federal court in Florida (Southern District, Middle District, and Northern District) and the Eleventh Circuit Court of Appeals. She has also practiced in federal courts around the country.
---
James N. Robinson II, Esq.
Partner
White & Case LLP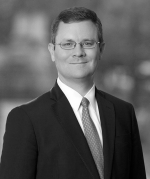 Drawing on his significant experience in state and federal courts handling virtually every type of civil case, Jim's practice is primarily focused on commercial trial work. He works to limit his clients' exposure and to protect their interests.
Jim has particular experience of representing regional and national law firms in legal malpractice lawsuits. In such cases he takes a thorough, hands-on approach, managing all aspects of the lawsuits.
Many of Jim's recent commercial cases include representation of clients connected to the banking industry. Such cases include representation of financial technology (fintech) companies involved with merchant services and credit card processing in both domestic and international disputes. In addition, Jim has represented a series of banks against multimillion-dollar lender liability lawsuits, most of which were resolved with summary judgment in Jim's clients' favor. For banking clients, Jim also brings his experience of prosecuting dozens of commercial foreclosure lawsuits on loans totaling over US $ 1.5 billion. Jim represents foreign and domestic corporations in contract disputes, regulatory and compliance matters, and consumer class actions at various stages, including appeals. He has successfully defended numerous director and officer liability actions, and has successfully represented real estate developers and contractors in real estate disputes throughout the United States.
Jim is an active member of a number of professional associations, including the Federal Bar Association, the Trial Lawyers Section of The Florida Bar, the International Law Section of The Florida Bar, the Miami-Dade County Bar Association and the J. Reuben Clark Law Society.
He has taken lead roles in a significant number of professional committees, including as the Chair of the International Litigation and Arbitration Committee (2008), the Chair of the International Litigation and Arbitration Committee Conference (2007), a Steering Committee Member on the International Litigation Update (2005–2006), and as a Chair of the FGCU Alumni Association Board of Directors (2009–2011). He has also served on the Law Alumni Council, University of Florida Levin College of Law.
---
Fees
Register now and save $100 on each registration with the Early Bird rate!
Early Bird rate ends November 1st.
Your discount is automatically applied at check out – no coupon needed.
Registration fees are per person.
Individual: $425
Individual Early Bird Registration $325
Group: $399 per person for 2 or more from the same company pre-registering at the same time
Group Early Bird Registration $299
Government employee/Legal Aid* Rate: $375
Early Bird registration $275
Law Student*/Paralegal Rate: $275
Early Bird registration $175
*Your discount is automatically applied at check out.
Your access information and course handout will be sent out a few days before the program.
Program materials:
Registration includes an electronic copy (.pdf) of your seminar handbook.  This will be emailed to you a few days before the program.  Be sure to check your spam folder if you don't see it by then.  Please put info@pincusproed.com in your address book to make sure you receive your pdf of the program handbook.
* Law Student Rate is for current law students only.  Please bring your law school ID to show when you check in for the program.
** Legal Aid attorneys are those attorneys employed by Legal Aid/non-profit firms.  It does not include attorneys who have their own practice, or are employed by law firms, that volunteer their time for non-profit causes or take on pro-bono cases. It also does not include attorneys who serve on non-profit boards.
Full and partial scholarships may be available to a limited number of Legal Aid attorneys, based upon registration. Please call (877) 858-3848 to discuss or email your request to info@pincusproed.com.
CLE Credits
FL General:  This program is approved for 8.5 general CLE units in Florida.
FL Board Certified:  This program is approved for 8.5 Florida Board Certified CLE units in Civil Trial.
CA General:  This program is approved for 6.5 units of general CLE in California.
NY General: This course is eligible for approval, under New York's CLE Approved Jurisdiction policy, for 6.5 CLE units. Pincus Professional Education is a CA Accredited Provider, which is a NY approved jurisdiction. See Section 6 of the New York State CLE Board Regulations and Guidelines for further information.
This program is approved for CLE in the states listed above.  Upon request, Pincus Pro Ed will provide any information an attorney needs to support their application for CLE approval in other states other than what is listed above.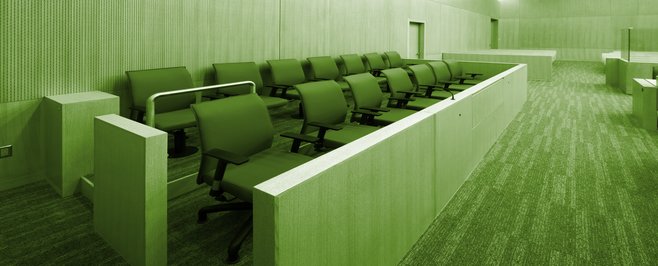 December 7 & 9, 2021 | Two-Part Webinar