Preserving the Trial Record for Appeal in Illinois Civil Cases (IL) [Two-Part Webinar]
Audio program! (check our CLE Programs page for live versions)
We hold a lot of appellate programs here at Pincus – all over the country – and one of the things appellate attorneys tell us is about how frequently errors are not preserved at the trial level for appeal.
Failure to preserve an error correctly can doom an appeal – even when the error is quite clear.
If you take this webinar, you will not make that mistake again.
Faculty will walk you through the right steps needed to preserve errors, and they will talk you past the traps and pitfalls that can mean loss of an appeal, no matter how strong a case you may have on the merits.
You will get an overview regarding the legal concept of preservation – not as simple as it sounds – including types of errors.  Then faculty will delve into the problem areas in chronological order related to your litigation:
Before Trial
During Trial
Post Trial Motions
Ensuring the Record is Complete, and, finally
An overview of the essentials needed to get your appeal filed correctly.
Click on the Agenda or What you will Learn Tab to see the detailed agenda.
Your faculty includes: Appellate Justice Jesse Reyes; Nadine Wichern, Chair of the Appellate Division of the Illinois State Attorney's office; and multiple long-time appellate attorneys.
If you ever litigate, you will find this course invaluable – it is essential to know all the areas where you can accidentally mess up your potential appeal, regardless of how much experience you already have as a trial attorney.  It's a complicated, nuanced area that even experts trial attorneys get wrong sometimes.
Can't attend? This program will be recorded live on July 18 & 20, 2023. The recorded package, available in audio or video format and including seminar materials, will be available approximately two to three weeks after the live program ends.
Have you ever thought about improving your public speaking skills? Now is the time! Get Faith Pincus' book Being Heard: Presentation Skills for Attorneys, from the ABA now (ABA members receive 10%-20% off). Or – you can order a signed paperback from us at a discount here (free shipping). It is also available on Amazon in Kindle and paperback versions.
Agenda
Part 1: Tuesday, July 18, 2023
1:00 p.m. – 4:30 p.m. Central Time

1:00 p.m. – 1:30 p.m.
The Concept of Preservation – Introduction and Overview
Inside the judicial mind
Organizing principles
A (limited) safety net–fundamental error
Types of error
1:30 p.m. – 2:35 p.m.
Before Trial Session 1:
The pleadings
Non-final appeals—must you appeal?
Summary judgment

Effect if denied
Effect if granted as to less than all of the parties

Partial summary judgment–interlocutory
Daubert motions
Motions in limine
Order definitively admitting, or excluding, evidence

Effect if granted
Effect if denied or ruling is reserved
2:35 p.m. – 2:45 p.m.
BREAK (10 min)
2:45 p.m. – 3:35 p.m.
Before Trial Session 2:
Jury selection

Challenges for cause
Peremptory challenges
Claim of racial, ethnic, gender, or other bias

Motions for reconsideration of interlocutory ruling

As distinguished from motion for rehearing

Jury instructions

Submitting instructions
Objections
Are standard jury instructions required to be used?
3:35 p.m. – 3:40 p.m.
BREAK (5 min)
3:40 p.m. – 4:30 p.m.
During Trial: Session 1
Evidentiary objections
When must you request a curative instruction or mistrial

When and how must you make a proffer

What is, and is not, a speaking objection
Request for sidebar conference
Exhibits

Making record if exhibits are excluded
Making record when witness refers to an exhibit

Closing argument objections

What if combination of objected-to and non-objected to closing argument

Offers of Proof (Formal and Informal)
Part 2: Thursday, July 20, 2023
Time: 1:00 p.m. 4:30 p.m. Central Time
1:00 p.m. – 2:00 p.m.
During Trial: Session 2
Motion for directed verdict

When made
Effect if denied or not granted

Motion for involuntary dismissal in bench trial
Verdict

When interrogatory verdict is needed

Inconsistent verdict

When must you object
Distinguished from inadequate or excessive verdict
2:00 p.m. – 2:05 p.m.
BREAK (5 min)
2:05 p.m. – 2:50 p.m.
Post-Trial Motions
Time for motion for new trial or rehearing
Time for motion to alter or amend judgment
Motion for remittitur

Does motion need to specify amount?

Where motion for directed verdict was denied
In nonjury case, when may appellant may raise on appeal the sufficiency of the evidence?
2:50 p.m. – 3:30 p.m.
Ensuring the Record is Complete
Practical tips on getting the record prepared
Preparing a Statement of Evidence where a transcript is incomplete
Additional information TBA
3:40 p.m. – 4:30 p.m.
Appeals
What is an appealable order
Cross-appeal
Notice of appeal

What to attach
Where to file
What if filed in wrong court?

Does filing a notice of appeal abandon any pending post-trial motions?
Concurrent jurisdiction

Retained by trial court on certain issues
Date/Time/Location
Two – Part Webinar
Dates:
Part 1: Tuesday, July 18, 2023
Part 2: Thursday, July 20, 2023
Times for both sessions:
1:00 p.m. – 4:30 p.m. CDT
We will send your login details and handout materials a few days before your program.
Testimonials
Testimonials from prior general appellate programs in Illinois with many of this same faculty include:
"I got a very thorough overview of appellate procedure and practice." – Christine Beaderstadt, Esq.
"Very clear presentation of how to approach appeals." – Nathan H. Nash, Esq.
"Good program. I found this conference to be very helpful to an appellate practice – it would also be good for those who only do trial work to know what is necessary to present a case/issue for appeal. I was never bored."
"Tons of writing tips that I will utilize in my practice."
"Great review and tools to prepare appellate briefs."
"The strongest part of the seminar was where the speakers spoke to the practical application of the slides."
"I got a very thorough overview of appellate procedure and practice. Overall, I really appreciated the conversational tone among the panelists."
"Excellent update on a subject that is most relevant. Excellent program. Extraordinary seminar on a subject that is most relevant. The speakers dropped little hints as to keys to being successful in this crucial area of legal practice. I loved it."
Faculty
Hon. Jesse G. Reyes
Justice
Illinois Appellate Court, First Appellate District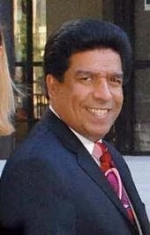 Justice Jesse Reyes has been a member of the judiciary since December, 1997, serving both as an associate and elected judge of the Circuit Court of Cook County. Justice Reyes was elected to the Appellate Court in November, 2012. Justice Reyes received his B.A. degree from the University of Illinois at Chicago and his J.D. degree from the John Marshall Law School.
---
Kaitlyn Chenevert, Esq.
Supervising Attorney
Civil Appeals Division of the Office of the Illinois Attorney General
Kaitlyn Chenevert joined the Illinois Attorney General's Office as an Assistant Attorney General in 2016 and became a Supervising Attorney in 2020. As a member of the Civil Appeals Division, Kaitlyn drafts appellate briefs and gives oral arguments before the Illinois Appellate Courts, Illinois Supreme Court, and the United States Court of Appeals for the Seventh Circuit. Her cases involve a variety of topics including constitutional issues, civil rights, administrative law, and statutory construction. As a supervising attorney, Kaitlyn assists attorneys in developing litigation strategies, edits briefs, and assists attorneys in preparing for oral argument.
Before joining the Illinois Attorney General's Office, she was an associate at a civil litigation defense law firm in Chicago, focusing on mass tort litigation and product liability matters. Kaitlyn has taught legal writing courses at Loyola University School of Law and The John Marshall Law School.
Kaitlyn received her B.A. from the University of Michigan in 2006, and received her J.D. from The John Marshall Law School in 2009. While in law school, Kaitlyn was a staff editor with The John Marshall Law Review and a member of the moot court honors council. She also worked as a law clerk at a Chicago civil litigation defense firm, and was a judicial extern for the Honorable Anne M. Burke of the Illinois Supreme Court.
---
Hugh C. Griffin, Esq.
Of Counsel
Hall Prangle and Schoonveld LLC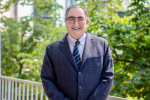 Hugh Griffin, co-chair of HPS' Appellate Practice Group, is among the country's most experienced and distinguished appellate attorneys. Over the course of his career, Hugh has handled more than 500 appeals in the Illinois Appellate Court and the Illinois Supreme Court, arguing nearly 50 times before the Illinois Supreme Court. He also has handled appeals in more than two dozen other state courts, as well as in federal Courts of Appeals across the country.
Based on his decades of experience in handling all kinds of civil appeals, Hugh is able to bring fresh analysis, seasoned insight and often an innovative approach to appeal issues. His presentations over the years on oral arguments have been republished in the American Bar Association's TIPS (tort trial and insurance practice section) library, as well as other law journals. Hugh has also taught appellate practice at the University of Illinois Chicago College of Law, previously called the John Marshall Law School, and given numerous speeches on appellate practice both locally and nationally.
Hugh has been selected as an "Illinois Leading Lawyer," an Illinois "Super Lawyer," a "Best Lawyer" in appellate practice and was named as the "2011 Chicago Best Lawyers Appellate Lawyer of the Year." He also has been honored repeatedly as one of the top "100 Super Lawyers in Illinois.
In 1991, Hugh was nominated and accepted as a Fellow of the American Academy of Appellate Lawyers. He served nine years on the Illinois Supreme Court Rules Committee and was appointed by the Supreme Court as the Committee's Vice Chairman from 2003-2006
Prior to his time at HPS, Hugh also led the appellate practice group at Locke Lord, then called Lord, Bissell & Brook.
---
Scott L. Howie, Esq.
Partner
Donohue Brown Mathewson & Smyth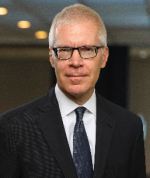 Scott Howie concentrates his practice on appeals. For more than 25 years, Mr. Howie has focused almost entirely on posttrial motions and appeals. In hundreds of civil appeals, he has written more than 500 appellate briefs and delivered well over a hundred oral arguments, including several each in the Illinois Supreme Court and the U.S Court of Appeals for the Seventh Circuit.
Recognizing that appellate practice is considerably different from trial work, calling for a combination of unique skills and relevant experience, Mr. Howie is familiar with the formal rules and procedures that govern the appellate process, as well as the unwritten requirements that can make the difference between winning and losing. A skilled legal writer, he has a distinctive and readable style that makes complicated arguments easy to understand—an important quality in any court, but crucial on appeal. His extensive experience at the appellate level makes him uniquely qualified not only to handle appeals, but also to consult on any matter that might eventually reach the reviewing courts. He is frequently involved at trial on issues that are expected to be the basis for an appeal. Though based in Chicago, Mr. Howie regularly practices in appellate courts throughout Illinois—and has even been called on to participate in appeals in other jurisdictions, either appearing pro hac vice or working behind the scenes to prepare written briefs.
Mr. Howie's appellate practice is enhanced by his participation in professional activities related to appeals. He is a past president (2021–22) of the Appellate Lawyers Association, which coordinates speakers and seminars on appellate topics and promotes interactions with appellate judges and court officials. For many years he co-chaired the association's moot court committee, which holds a prestigious national competition for law students each year.
Since 2013 Mr. Howie has been a regular contributor to the IDC Quarterly, the scholarly publication of the Illinois Association of Defense Trial Counsel, for which he writes a column on appellate practice. He also serves by appointment of the Illinois Supreme Court on the E-Business Policy Advisory Board, which formulates standards for the implementation of electronic and online procedures. He is also a member of the amicus committee of the Illinois Chamber of Commerce, which promotes the interests of the business community in cases before the state supreme court.
Mr. Howie received his law degree from Chicago-Kent College of Law. He received his undergraduate degree from Northwestern University.
---
Gretchen Harris Sperry, Esq.
Partner, Co-Chair Appellate Practice Group
Gordon Rees Scully Mansukhani, LLP.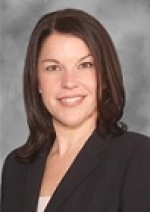 Gretchen Harris Sperry is a Co-Chair of the Appellate Practice Group and a Partner in the firm's Chicago office. She has represented clients in numerous state and federal courts of review, including the United States Supreme Court. As a former appellate court clerk, Ms. Sperry applies her experience and understanding of the judicial process at all stages of litigation, from drafting critical motions and appeals to developing long-term legal strategies in complex commercial litigation, constitutional litigation, labor and employment matters, and high-exposure catastrophic injury cases.
Ms. Sperry is highly skilled at handling the sensitive and unique legal issues that arise at the intersection of law, politics, and government. She is experienced in white collar criminal matters, having represented individuals and entities in federal criminal prosecutions and investigations, as well as conducting internal investigations in anticipation of government involvement. Ms. Sperry frequently represents government agencies and elected officials in constitutional litigation as a court-appointed Special Assistant State's Attorney. She also represents private sector clients before various governmental, legislative, and regulatory agencies, counseling them on pending legislation and regulatory compliance matters.
Ms. Sperry is an active member of the legal community. She was appointed by the Illinois Supreme Court to serve as a member of the Character and Fitness Committee of the Illinois Board of Admissions to the Bar. She has served as an adjunct faculty member at two Chicago law schools teaching Appellate Advocacy. She also serves as the Secretary of the ABA Council of Appellate Lawyers and is a Past President of the Illinois Appellate Lawyers Association.
Prior to joining Gordon & Rees, Ms. Sperry was partner at a national law firm where she served as chair of the firm's Appellate Practice Group, which was nationally recognized. Previously, Ms. Sperry was a Judicial Clerk to the Honorable Mary Jane Theis and the Honorable Maureen E. Connors in the Illinois Appellate Court. During her time in the Court, Ms. Sperry assisted in researching and drafting judicial opinions and dispositional orders in all areas of the law, including insurance coverage, contract disputes, corporate and partnership formation, fiduciary duty, personal injury, professional liability, declaratory judgment actions, appellate jurisdiction, evidentiary issues, and criminal matters. In law school, she also served as a judicial extern to the Honorable Michael T. Mason, U.S. District Court for the Northern District of Illinois and was a Senior Research Fellow for Dean Michael J. Kaufman.
---
Catherine Basque Weiler, Esq.
Partner
Swanson, Martin & Bell, LLP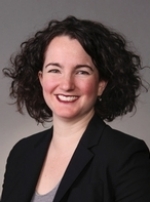 Catherine is the chair of the firm's Appellate Practice Group and focuses her practice on trial practice and appeals. She has briefed more than 200 cases involving a wide range of litigation topics in various state and federal courts of appeal, including the Seventh Circuit, all Illinois appellate districts, the Colorado appellate court and the North Carolina appellate court. She also has extensive experience as an oral advocate, and presents argument regularly to the Seventh Circuit and the Illinois Appellate Court.
In addition to her appellate practice, Catherine actively represents clients in the state and federal trial courts through all phases of litigation, from case inception through trial, primarily defending legal malpractice, commercial, product and premises liability claims. Catherine's wide-ranging appellate practice and knowledge of procedure gives her a unique perspective on case strategy. As such, she also acts as a strategy consultant and substantive motion practice specialist in complex cases.
Prior to joining the firm, Catherine acted as an Assistant Illinois Attorney General in the Civil Appeals Division, representing state agencies and representatives, and the People of Illinois, before all Illinois appellate courts and the Seventh Circuit.
---
Nadine J. Wichern, Esq.
Chief, Civil Appeals Division
Office of the Illinois Attorney General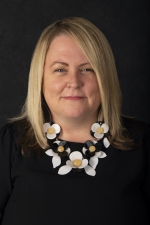 Nadine Jean Wichern has served as Chief of the Civil Appeals Division in the Illinois Attorney General's Office since 2015. As Chief, she heads a Division of 24 attorneys who handle all civil appeals for the State, its officials, and its employees, which cover diverse areas of law, including constitutional, jurisdictional, and procedural issues, as well as governmental immunities, statutory construction, administrative review, civil rights, labor, employment, elections, state benefits, environment, tax, professional regulation, and child abuse/neglect. She also assists trial attorneys with developing litigation strategies, counsels the Solicitor General and others in the Administration on emerging issues, and advises general counsels of state agencies on issues that may result in litigation.
Nadine joined the Illinois Attorney General's Office as an Assistant Attorney General in 2001, after a clerkship with Judge William J. Bauer on the United States Court of Appeals for the Seventh Circuit. In 2005, she completed a United States Supreme Court Fellowship with the National Association of Attorneys General in Washington, D.C. She was an Assistant Corporation Counsel in the Appeals Division of the City of Chicago's Department of Law between 2005 and 2011, before returning to the Illinois Attorney General Office's Civil Appeals Division as a supervisor in 2011.
As an appellate attorney for more than two decades, Nadine has handled hundreds of her own cases in the United States Supreme Court, United States Court of Appeals for the Seventh Circuit, Illinois Supreme Court, and Illinois Appellate Court (all five Districts). In 2013, she was on a team of attorneys who won the "Best Brief Award" from the National Association of Attorneys General for the respondents' brief filed with the United States Supreme Court in Harris v. Quinn, No. 11-681.
Nadine also taught legal writing courses for 11 years, including at Loyola University School of Law, DePaul University College of Law, and University of Illinois Chicago School of Law. She has presented at several continuing legal education programs on appellate issues. And she has authored chapters in Illinois Civil Appeals: State and Federal (IICLE) since 2015.
Currently, Nadine is on the DePaul Moot Court Alumni Board, and is a Co-Chair of the Law and Debate Club of the Chicago Bar Association, Co-Chair of the Mentorship Committee of the Women's Bar Association of Illinois, and a formal mentor to law students through the Women's Bar Association of Illinois, Chicago Bar Association, and The Appellate Project. Besides the Women's Bar Association and Chicago Bar Association, she is a member of the Appellate Lawyers Association, Seventh Circuit Bar Association, American Bar Association (Council of Appellate Lawyers), Illinois State Bar Association, and Scribes: The American Society of Legal Writers. She was on the Illinois Supreme Court's Judicial Redistricting Task Force in 2021 and was appointed by the Illinois Governor to the Uniform Law Commission in 2023.
Nadine earned a B.A. in political science and history, with a minor in English, from Indiana University in 1997. While in college, she played trombone in the marching and basketball bands. She graduated at the top of her class from DePaul University College of Law in 2000. During law school, she served as Managing Editor of Notes and Comments on the DePaul Law Review; earned CALI Awards in Evidence, Torts, Wills and Trusts, Constitutional Process I and II, and State Constitutional Law; was awarded merit scholarships, including from the Women's Bar Association of Illinois Foundation; and was inducted to the Order of the Coif.
Nadine was born and raised in Anaheim, California, near Disneyland. She now lives in Chicago, near Wrigley Field, with her husband, Ryan O'Malley.
---
Fees
Registration fees are per person.
Individual: $429
Group: $404 per person for 2 or more from the same company pre-registering at the same time

Government employee/Legal Aid* Rate: $380
Law Student*/Paralegal Rate: $240 (current JD students only)
Your access information and course handout will be sent out a few days before the program.
Program materials:
Registration includes an electronic copy (.pdf) of your seminar handbook.  This will be emailed to you a few days before the program.  Be sure to check your spam folder if you don't see it by then.  Please put info@pincusproed.com in your address book to make sure you receive your pdf of the program handbook.
* Law Student Rate is for current law students only. Please provide your law school name and ID # when you register.
** Legal Aid attorneys are those attorneys employed by Legal Aid/non-profit firms.  It does not include attorneys who have their own practice, or are employed by law firms, that volunteer their time for non-profit causes or take on pro-bono cases. It also does not include attorneys who serve on non-profit boards.
Full and partial scholarships may be available to a limited number of Legal Aid attorneys, based upon registration. Please call (877) 858-3848 to discuss or email your request to info@pincusproed.com.
CLE Credits
IL General: This program is pending CLE approval in Illinois.
CA General: This program is approved for 6.5 general CLE units in California.
CA Certified Legal Specialist Credit in Appellate Law – Participatory CLE:  Approved for 6.5 Participatory units through July 17, 2025.
CA Certified Legal Specialist Credit in Appellate Law – Self-Study CLE:  Approved for 6.5 Self-Study units through July 17, 2028.
NY General: This course is eligible for approval, under New York's CLE Approved Jurisdiction policy, for up to 6.5 CLE units. Pincus Professional Education is a CA Accredited Provider, which is a NY approved jurisdiction. See Section 6 of the New York State CLE Board Regulations and Guidelines for further information.
This program is approved for CLE in the states listed above.  Upon request, Pincus Pro Ed will provide any information an attorney needs to support their application for CLE approval in other states other than what is listed above.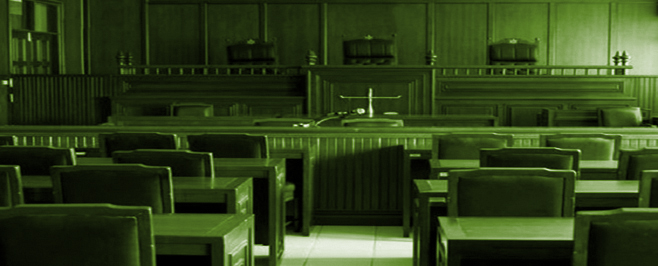 July 18 & 20, 2023 | Two-Part Webinar