1st Annual Advanced Appellate Conference (Civil) (WA)(2016)
Audio program! (check our CLE Programs page for live versions)
Pincus Professional Education gathered an all-star panel together for its Advanced Appellate Conference. This program was taught by experienced practitioners as well as a Washington State Supreme Court justice. Most of the faculty have taught at Pincus programs before and have received top reviews from attendees.  All received great reviews at this program.
The seminar delves into the advanced topics that are rarely touched on in full-day CLE courses.
At our First Annual Conference, faculty discussed tricky ethical issues (and ethics credit is included), brief writing and oral argument strategies and advanced issues related to preserving and presenting the record. Someone from the court gave an appellate law and technology update, including discussing the E-Filing Portal, RAP Changes, and conventional wisdom about digital documents. Faculty also discussed raising new errors and presenting new evidence on appeal, including Rules 2.5 and 9.11.
The speakers discussed in detail issues and strategies related to settlement on appeal as well as rehearing & requests to publish advice. The final session of the day was taught by a sitting Supreme Court Justice and delved into practice before the Washington State Supreme Court.
This is an intermediate to advanced level appellate course that assumes a good understanding of appellate practice.
And don't miss our other Annual Advanced Appellate Conferences:
Save $425 by ordering all three in our 1st-3rd Annual Advanced Appellate Conference bundle (at a $425 discount!)
Or order each individually:
2nd Annual Advanced Appellate Conference, (2017)
3rd Annual Advanced Appellate Conference, (2018)
4th Annual Advanced Appellate Conference, (2019)
Do you want to improve your public speaking skills? Get Faith Pincus' newly published book Being Heard: Presentation Skills for Attorneys, from the ABA now (ABA members receive 10% off). It is also available on Amazon in Kindle and paperback versions.
SPONSORED BY:
Jurisco
What You Will Learn
Ethics Session
What's new in appellate law and technology
Appellate Electronic Court Records
WA Appellate Court E-Filing Portal
RAP Changes – Transcribing and Filing of Transcripts
Conventional Wisdom: Digital Documents
Evolving Issue Related to Technology and Electronic Court Records
Brief writing and oral argument strategies 
Writing for justices who read their briefs on tablets
Perfecting your sound bites
Preparing for oral argument in order to have the sound bites
Advanced issues in preserving and presenting the record
Special problems and solutions in presenting the record
Court reporter issues
Designing and presenting the record in cross, multiple and subsequent appeals
Handling omissions, correcting and augmenting the record
Using agreed and settled statements
Raising new errors and presenting new evidence on appeal 
Rule 2.5 – raise constitutional error on appeal
Rule 9.11 – additional evidence on review
Q & A Roundtable with audience and moderator
Biggest challenges in an appellate practice
Advanced Settlement on Appeal
Settling Appeals: Why is it so Hard?
How to Settle at Various Phases of an Appeal
o Pre-notice of appeal
o After the NOA, but before the briefing
o After the briefing, but before the argument
o After the argument, but before the decision
o After COA decision, but before the Supreme Court Petition
o After the Petition, but before the grant of review
o After the grant (and after supplemental briefing), but before the argument
o After argument, but before the decision
Rehearing & Requests to Publish
Petitions for rehearing
Requests to publish
Requests to de-publish
Washington Supreme Court practice 
Certification of cases from the federal courts to the WA Supreme Court
Petitions for review
Merit briefs
Oral argument differences between the appeals court and supreme court
Amicus letters and briefs
Testimonials
"This was the best CLE I've attended in recent memory. It ticked every box I wanted." – Sharon Blackford, Esq.
My personal objectives were well satisfied because I have done a lot of appeal work." – Jerome C. Scowcroft, Esq.
"Lots of useful information and top quality speakers."
"It was a very good CLE. Thank you."
Faculty
Hon. Anne L. Ellington (Ret.)
JAMS

Judge Anne L. Ellington (Ret.) served on the Washington State Court of Appeals (Division One) from May of 1995 until November of 2012, after almost 11 years on the King County Superior Court. She tried hundreds of cases and authored hundreds of opinions. She has also served as a Pro Tem Justice on the State Supreme Court.
She has been a frequent speaker on topics including trial and appellate practice, employment, tort, and contract law. She was also instrumental in improving access to justice, both as Presiding Judge of the Superior Court and as a member of the Access to Justice. Judge Ellington has a stellar reputation for being an exceptional listener and for her fairness.
---
Hon. Kenneth Grosse (Ret.)
Retired Judge

Hon. C. Kenneth Grosse, now retired, served on Division I of the Washington Court of Appeals from January 1985 to April 2014. For 25 years Judge Grosse served as vice chair of the Judicial Information System Committee, overseeing the operations of the judiciary's computer-based information system, and chair of the Data Dissemination Committee, developing and administering the judiciary's policy ensuring public access to judicial information.
---
Hon. Debra L. Stephens
Justice
Washington State Supreme Court

The Honorable Debra L. Stephens was appointed to the Washington State Supreme Court effective January 1, 2008, and subsequently elected to a six-year term. She previously served as a judge for Division Three of the Court of Appeals, having been appointed and later elected unopposed in 2007. Justice Stephens is a native of Spokane, Washington, where she practiced law until taking the bench. Her legal work focused on appellate practice, with over 125 appearances in the Washington Supreme Court, in addition to appearances in the Washington Court of Appeals, Idaho Supreme Court, United States Court of Appeals for the Ninth Circuit and as counsel of record in the United States Supreme Court. From August 1995 until April 2007, she helped coordinate the Amicus Curiae Program of the Washington State Trial Lawyers Association Foundation, the longest standing institutional "friend of the court" program in the State. She has also taught as an adjunct professor at Gonzaga University School of Law since 1995, in areas including Federal and State Constitutional Law, Community Property, Appellate Advocacy, and Legal Research & Writing. In addition, she is a contributing author to the Washington Appellate Practice Deskbook, and is known as a prolific writer and speaker at continuing legal education programs.
Justice Stephens is firmly committed to public service and community involvement. She served for over a decade on the Board of Directors of the Orchard Prairie School District No. 123, and was also a board member of the Spokane Valley Rotary Club. She has served as both a Deacon and Elder of Millwood Community Presbyterian Church; a member of the Sacred Heart Children's Foundation "Joshua's Hugs" fundraising circle; a Community Board Advisor for People for Environmental Action & Community Health (PEACH), an organization committed to the development of sustainable agriculture and local safe foods; a founding member and volunteer mentor for the Upward Bound Program, providing guidance to at-risk high school students; and a volunteer mentor for Gonzaga University undergraduate and graduate students. She has been a strong advocate for pro bono legal services, and was a volunteer supervising attorney at Gonzaga's University Legal Assistance clinic. She was a trustee of the Washington Judicial College, and currently serves on the Appellate Court Education Committee and the Court Rules Committee.
Justice Stephens entered law school when her daughter, Lindsey was just five weeks old. Prior to that time, she taught Speech Communications and coached the Debate Team at Spokane Falls Community College in 1987-88, and was Assistant Dean of Admissions at Gonzaga University from 1988-90. Upon graduation from law school, Justice Stephens served as a Staff Attorney for the Honorable Fred L. Van Sickle, United States District Court for the Eastern District of Washington from 1993-95.
Justice Stephens is the first judge from Division Three of the Court of Appeals to serve on the Washington State Supreme Court, and the first woman from Eastern Washington to do so. She grew up in Spokane, graduating from West Valley High School, where she was student body president and a national "Century III Leader." She attended Gonzaga University on a debate scholarship, graduating Magna Cum Laude with Honors in 1987, and later attended Gonzaga University School of Law as a Thomas More Scholar, graduating Summa Cum Laude in 1993.
Justice Stephens and her husband, Craig, have been married since 1989, and have two children, Lindsey and Bob. The family enjoys skiing, golfing, singing around the campfire and spending time on the Snake River.
---
Leonard Feldman, Esq.
Partner
Peterson Wampold Rosato Luna Knopp

Leonard grew up in the Seattle area and graduated from Mercer Island High School. He attended the University of Washington, where he graduated summa cum laude in Psychology. After college, he attended Harvard Law School, where he was twice awarded the Sears Prize (given to the top two students on the basis of grades) and graduated magna cum laude in 1991. He then worked as a judicial law clerk for Ninth Circuit Judge Jerome Farris.
Since completing his Ninth Circuit clerkship, Leonard has specialized in appellate practice before the Ninth Circuit and the Washington appellate courts. In addition to briefing and arguing countless appeals, Leonard is a member of and was previously Chair of the King County Bar Association's Appellate Section, is a member of the Washington Appellate Lawyers Association, and is currently a District Coordinator for the Ninth Circuit Pro Bono Program and a member of the Ninth Circuit's mentor program. He is also a frequent writer and speaker on topics relating to appellate practice. Among other articles, he has co-authored three articles with Washington Court of Appeals Judge Stephen Dwyer regarding appellate brief writing, oral argument, and discretionary review.
Leonard has received many accolades for his work, including being listed in Best Lawyers in America (Appellate Practice); selected as "Local Litigation Star," Benchmark Litigation (Commercial Litigation); and selected as one of Washington's Top 10 Appellate Law Lawyers by Washington Law and Politics. Leonard has also received two Certificates of Appreciation from the Ninth Circuit, one for his work as a Pro Bono Coordinator and the other for teaching an appellate practice course at the University of Washington School of Law that provided students with an opportunity to brief and argue a pro bono appeal in the Ninth Circuit. In 2006, he received the Washington Bar Association's Pro Bono Award for his work in appeals that raise important civil rights issues.
Leonard is admitted to practice before the U.S. Supreme Court, the U.S. Court of Appeals for the Fifth, Eighth, Ninth, and Tenth Circuits, and Washington appellate courts. He was counsel of record and argued in the United States Supreme Court in City and County of San Francisco v. Sheehan, Case No. 13-1412 (2015). His briefing and argument in that case can be found here.
Leonard is also a devoted husband and father of two children—Ben and Tyler. In his free time, he runs, bikes, and swims and follows the local jazz scene where his sons can be heard playing upright bass (Ben) and guitar (Tyler).
---
Richard D. Johnson
Court Administrator / Clerk
Court of Appeals: Division 1

Richard D. Johnson is the Court Administrator/Clerk of Division I, Court of Appeals. Prior to joining the Washington State Court of Appeals in 1998, Mr. Johnson was the Deputy Court Administrator of Branch Operations and Information Systems for the Los Angeles Municipal Court. Mr. Johnson has a Masters Degree in Public Administration and Certification in Judicial Administration from the University of Southern California. He is also a Fellow of the Institute for Court Management.
---
Michael B. King, Esq.
Principal
Carney Badley Spellman, P.S.

Michael B. King, a principal, came to the firm in 2008 with Greg Miller to join Jim Lobsenz and Jason Anderson in forming the firm's uniquely experienced appellate group. Mr. King has focused exclusively on appellate litigation for over twenty years, and his practice is national in scope. He has represented clients before the Alaska, California, Illinois, Mississippi, Tennessee and Washington Supreme Courts, the Second, Ninth and Eleventh Circuits, and the United States Supreme Court, as well as all divisions of the Washington Court of Appeals and has presented over 140 arguments to full merits panels. He is a former partner in the firm of Lane Powell, where for ten years he co-chaired the firm's appellate practice group.
Honors and Recognitions
Mr. King is a fellow of the American Academy of Appellate Lawyers. He has been named by Washington Super Lawyers magazine as one of the top attorneys in the state in the area of appellate law for every year since 2001. He has been selected by Best Lawyers in America as one of the best appellate lawyers in Washington State every year since the inaugural listing in 2007. He has held an "AV" Preeminent rating by Martindale-Hubbell since 1998. This rating is given to attorneys who demonstrate the highest ethical standards and professional ability.
---
James E. Lobsenz, Esq.
Principal
Carney Badley Spellman, P.S.

James E. Lobsenz, a principal, joined the firm in 1989 through the merger of his firm, Wolfe & Lobsenz, P.S., with the Carney firm.
Mr. Lobsenz has an extensive appellate practice in both the state and federal appellate courts. His substantive areas of experience are criminal defense law, civil rights, employment law and evidence.
After clerking for the Honorable Mathew O. Tobriner, Associate Justice of the California Supreme Court, and the Honorable Vincent L. McKusick, Chief Justice of the Supreme Judicial Court of Maine, Mr. Lobsenz came to Seattle and served as a deputy prosecuting attorney in King County for three years. Later he served as a public defender with the Washington Appellate Defender Association before going into private practice in his own firm of Wolfe & Lobsenz.
Mr. Lobsenz is the author of several law review articles, is a recipient of the 1985 United Nations Human Rights Day Award, and is a winner of the ACLU Civil Libertarian Award. He is also an Adjunct Professor of Law at Seattle University, where he teaches courses on the First Amendment and civil rights litigation.
Mr. Lobsenz is the author of the website Seattle Criminal Appeals, where he publishes information on the criminal appeals process and representative cases.
He has been named by Washington Super Lawyers magazine as one of the top attorneys in the state since 2003, and a Top Lawyer by Seattle Magazine for multiple years.
Mr. Lobsenz was recognized by Seattle Metropolitan Magazine as one of King County's "Top Lawyers 2010." Seattle Metropolitan Magazine culled their list using the Martindale-Hubbell® ratings. He has been awarded an "AV" Preeminent rating by Martindale-Hubbell. This rating is given to attorneys who demonstrate the highest ethical standards and professional ability.
Mr. Lobsenz earned his J.D. from UC Berkeley School of Law.
---
Kenneth W. Masters, Esq.
Founder
Masters Law Group PLLC

Ken Masters celebrates 25 years of litigating civil appeals in 2017. Ken currently is a Trustee of the Washington State Bar Foundation, and recently substantially revised the Brief Writing chapter in the Appellate Practice Deskbook (WSBA 2017). He previously served as Treasurer and Governor for the Washington State Bar, and has chaired and served on numerous committees for various bar associations, as well as dozens of CLEs on appellate practice, writing, and other areas. Ken is honored to have been listed as a "Top 10" Super Lawyer® Honoree in 2017, and to have received a "Lifetime Achievement Award" from America's Top 100 Attorneys®. He is a Fellow both of the American Bar Foundation and of the American Academy of Appellate Lawyers.
---
Philip Talmadge, Esq.
Founder
Talmadge/Fitzpatrick/Tribe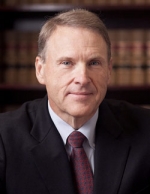 Phil Talmadge is a former Washington Supreme Court Justice.
He is a member of the American Academy of Appellate Lawyers and the Washington State Appellate Lawyers Association. Phil has been named Super Lawyer in Washington Law & Politics and was a Washington State Senator.
He practices exclusively in the areas of Appellate Law and Attorney Ethics. Phil received his B.A. from Yale University and his J.D. from the University of Washington and has been an attorney since 1976.
---
Sidney C. Tribe, Esq.
Carney Badley Spellman, P.S.

Sidney grew up in Spokane and Seattle, and graduated magna cum laude from Willamette University in 1994 with a B.A. in English Literature. At Willamette she was a G. Herbert Smith Scholar and two-time recipient of the Dona Adams Rothwell Award. She received her J.D. from the University of Washington in 2002, where she was Executive Articles Editor of the Washington Law Review and President of the Moot Court Honor Board. She is also a member of the Order of the Barristers.
Sidney was fortunate to serve as a law clerk for the Honorable William Baker at the Washington State Court of Appeals Division I from 2005 to 2007. Before joining Carney Badley Spellman, she was a partner at Talmadge/Fitzpatrick focusing primarily on appellate practice. Some notable published opinions include Frisino v. Seattle School Dist. No. 1, — Wn. App. —-, 2011 WL 989416 (2011), Hernandez v. Tanninen, 604 F.3d 1095 (9th Cir. 2010), South Tacoma Way, LLC v. State, 169 Wn.2d 118, 233 P.3d 871 (2010), Little Mountain Estates Tenants Ass'n v. Little Mountain Estates MHC LLC, 169 Wn.2d 265, 236 P.3d 193 (2010), Shafer v. Dep't of Labor & Indus., 166 Wn.2d 710, 213 P.3d 591 (2009), and Seymour v. Wash. State Dept. of Health, 152 Wn. App. 156, 216 P.3d 1039 (2009).
Sidney is a member of the Washington State Bar Association, the King County Bar Association, the Washington Employment Lawyers Association, and Washington Women Lawyers. She has done pro bono work for the Unemployment Law Project, the King County Bar Association Newcomer's Project, and the Ninth Circuit Court of Appeals Pro Bono Program. She has also been a Director at Facing the Future, a nonprofit that helps teachers integrate global issues into their core curriculum. Sidney's incredible husband Mick is a geographer/GIS business analyst, and they have two adorable dogs, Tazzy and Jake.
---
Fees
Audio Recording & Materials Package Download: $425
Audio Recording & Materials Package CD: $425, plus $7.50 shipping and, in CA, sales tax.
CLE Credit
WA General: This program is approved for 5.5 units of general CLE in Washington through (insert expiration date)..
WA Ethics: 1.0 units through June 2, 2021.
This program is approved for CLE in the states listed above.  Upon request, Pincus Pro Ed will provide any information an attorney needs to support their application for CLE approval in other states other than what is listed above.
Terms and Policies
Recording policy: No audio or video recording of any program is permitted.
Seminar Cancellations: Should you be unable to attend for any reason, please inform us in writing no later than 14 days prior to the event and a credit voucher will be issued. If you prefer, a refund, less a $50 non-refundable deposit, will be issued. No refunds or credits will be given for cancellations received within 14 days of an event. However, if you notify us within 14 days of an event, and wish to convert your in-person attendance registration to an Audio CD package (with handout), we can do so. A small additional shipping charge, and sales tax in CA, will be incurred. No shipping charge is incurred for downloads. We will also issue a voucher for the amount paid if you notify us within 14 days and prefer not to have the audio recording.
Substitutions may be made at any time.
Webinars, Tele-seminars and Webcast Cancellations: Once log-in codes and passwords are issued for a webinar, tele-seminars or webcasts, a refund is not possible. If for any reason you cannot attend the event after you have received the codes, we will automatically convert your registration to an instant streaming/instant download or CD format and provide you with the information you need to access the recording after the program concludes and the recording is available.  Conversions to CD require a $7.50 shipping fee, and in CA, 9% sales tax.
Downloads/CDs/DVDs – Refund policy:
Downloads are non-returnable/non-refundable once purchased and received. Tapes, CDs and DVDs are returnable for a full refund or replacement if defective, within 90 days of purchase.
Reminder: The room temperature at hotels and other seminar locations are notoriously hard to control. Please bring a sweater or jacket in case it gets cold and/or layer as if you are going to the movies so you are comfortable.