Litigation Bonds Demystified (With Other Alternatives Presented)
Audio program! (check our CLE Programs page for live versions)
When do you need a bond in litigation? How do you get one? What are they anyway? How does the process work? Enforcement? Challenges? These are all questions attorneys ask themselves if they haven't had to use bonds much in the past.
Why listen to this webinar?
If you are seeking or resisting an injunction, a writ of attachment, a lis pendens, a mechanics lien, a stay of enforcement on appeal, or involved in any other matter requiring a bond or undertaking, you will learn practical tips for obtaining or invalidating the bond or undertaking.
And, with appeals, even the best appeal can be useless if the prevailing party enforces the judgment while the appeal is pending. Learn how to make that happen, or keep it from happening.
If you'd like to learn more about this topic, please take a lunch break and join us at this webinar on August 4th at noon – or order the recording below.
This program was recorded in 2016.
And don't miss our previous conferences:
Our 1st Annual Advanced Appellate Conference (2016) audio recording can be purchased here.
Our 2nd Annual Advanced Appellate Conference (2017) audio recording can be purchased here.
Our 3rd Annual Advanced Appellate Conference (2018) audio recording can be purchased here.
Our 4th Annual Advanced Appellate Conference (2019) audio recording can be purchased here.
Our 5th Annual Advanced Appellate Conference (2020) audio recording can be purchased here.
Our 6th Annual Advanced Appellate Conference (2021) video or audio recorded package can be purchased here.
Our 7th Annual Advanced Appellate Conference (2022) video or audio recorded package can be purchased here.
Our 8th Annual Advanced Appellate Conference (2023) video or audio recorded package can be purchased here.
You also don't want to miss out on our 2022 Writs of Administrative of Mandamus Demystified: A Step by Step Guide Webinar package and our 2021 Administrative Hearings Recorded Package – both received excellent reviews and have a ton of information. (click the title to reach the program).
If you, or someone in your office, would like a more introductory course in appeals and writs, you should check out our fantastic beginner-level program, held every few years in LA and SF: Demystifying civil appeals and writs – audio package.
Do you want to improve your public speaking skills? Get Faith Pincus' newly published book Being Heard: Presentation Skills for Attorneys, from the ABA now (ABA members receive 10% off). It is also available on Amazon in Kindle and paperback versions.
What You Will Learn
Bonds and Undertakings in California Civil Litigation
What are they?

Difference between bond and undertaking
Some definitions
State vs. federal practice

When do you need one?

Injunctions
Lis pendens
Certain types of actions
Stay enforcement
Money judgment
Judgment for "costs only"
Court-set bonds
Other statutes
How do you get one?

How commercial surety companies work
Qualifications
Procedure

Alternatives to bonds

Personal sureties
Deposits in court

Challenging sufficiency of bond or undertaking
Enforcing liability on bond or undertaking
Testimonials
"This was a concise and useful seminar. The speakers did a great job of simplifying the topic while flagging areas of concern." – Gina Botwinick, Esq.
Faculty
Wendy C. Lascher, Esq.
Partner/Certified Legal Specialist in Appellate Law
Ferguson Case Orr Paterson LLP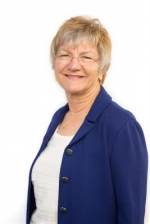 Though Wendy Lascher is one of California's best-known appellate lawyers, her work on behalf of clients often begins well before an appeal. By crafting motions and consulting on trial strategy, Wendy helps clients either avoid appeals in the first place, or to be well-positioned to win cases on appeal.
After nearly four-decades at her appellate-focused boutique, Lascher & Lascher, Wendy brought her practice to Ferguson Case Orr Paterson in 2011. She brought with her a California State Bar-certified appellate specialty in which she has represented clients in front of the United States Supreme Court, many times before the California Supreme Court, multiple U.S. Circuit Courts of Appeal, and in every California Court of Appeal district. She has also handled cases in state and federal trial courts.
Wendy has handled a wide range of appeals involving multinational corporations, municipalities and other government entities, complex family law, Death Row and other criminal cases, employment, real estate development, bankruptcies and other matters.
Previously a president of the American Academy of Appellate Lawyers and of the California Academy of Appellate Lawyers, she regularly features in Los Angeles Magazine's "Super Lawyers" roundups of top lawyers as well as its listings of the "Top 100 Southern California Super Lawyers" and "Top 50 Women Super Lawyers," and she is Av-Preeminent rated by Martindale-Hubbard. She also regularly lectures at the Ventura and Santa Barbara Colleges of Law and regularly speaks about appellate law and other matters for a variety of legal organizations. Widely published in legal journals, she is also the long-time editor of CITATIONS, the newsletter of the Ventura County Bar Association.
Wendy has been a mentor with the Big Brothers, Big Sisters of Ventura County since 2008. She has also served as a board member at First National Bank of Ventura, Channel Counties Legal Services, the KCLU advisory board, and the Planned Parenthood Ventura Advisory Council. When not working or volunteering, Wendy enjoys gardening, early morning workouts, hiking, and spending time with her family. She is also a student pilot and expects to acquire her private pilot's license in 2017.
---
William R. Hanley, Jr.
Vice President
Jurisco

William Hanley is the Vice President of Jurisco Court Surety. He serves as the head underwriter for all court bonds (non probate) in Western US and is responsible for Business Development and West Coast Growth.
Jurisco has lead the nation in Surety bond and surety bond issues for over 25 years, they have assisted in writing legislation that has helped updated the legal system's standards regarding bonding requirements.
---
Fees
Audio Course and Materials Package – Download: $99
Audio Course and Materials Package – CD: $99
CDs: plus $8.50 shipping and, in CA, sales tax.
CLE Credit
This program is available for both Self-Study and General Participatory CLE.*
CA General:  This program is approved for 1.5 units of General CLE in California.
*General Participatory CLE:  For those states that make a distinction between self-study and Participatory CLE (CA, IL, NY), please write down the Verification Codes read out during the program by speakers or our announcer and email them to us at info@pincusproed.com and we will issue your Participatory CLE certificate.
Self-Study CLE certificates are already included in your recorded package, in the "Materials" Folder. 
This program is approved for CLE in the states listed above.  Upon request, Pincus Pro Ed will provide any information an attorney needs to support their application for CLE approval in other states other than what is listed above.