Depos: How to Master the Deposition [Two-Part Webinar] (FL)(Recorded Packages)
Audio program! (check our CLE Programs page for live versions)
Back by Popular Demand: Our Deposition Skills Program – this year held as a two-part webinar due to Covid-19
Don't miss this program if you want to improve your deposition skills – taking or defending them!  And we've added a special session covering how to effectively and successfully take depositions online.
Depositions are not a "one size fits all" process. Good depositions are like art. They take thought, skill and patience—and creativity—from start to finish. Our expert litigators and a Circuit Court Judge will guide you through the nuanced art of the depo, from understanding the differences between trial and discovery depos to dealing with hostile witnesses and difficult opposing counsel.
And that's not all. You'll also find out when to call the judge and when it can be avoided. Do not go into your next deposition unprepared. Let us teach you the methods that have helped our experts succeed.
This litigation CLE program will provide you with strategies to take and defend better depositions both before and during trial.
Check out the AGENDA TAB for a list of topics. We hope to see you there!
This program will be recorded live on March 23 & 25, 2021. The recorded package, available in audio or video format and including seminar materials, will be available within approximately two weeks after the end of the program.*
* The Video recording is a video of the webinar (including sound). The Audio recording is audio only, for those who wish to listen to it without visuals (such as in the car). You can also purchase both formats together. Note: All downloads must be downloaded to a computer first, before transferring them to another device.
Have you ever thought about improving your public speaking skills? Now is the time! Get Faith Pincus' newly published book Being Heard: Presentation Skills for Attorneys, from the ABA now (ABA members receive 10%-20% off). You can order a signed paperback from us at a discount here (free shipping). It is also available on Amazon in Kindle and paperback versions.
What You Will Learn
Overview and Strategy
Depositions not a "one size fits all" process – trial deposition vs discovery deposition
Understanding your goals and keeping your deposition goal-driven
Is this depo really necessary?  Determining whether the depo is worth the time and money and what you plan to get from it for your case/trial
Who should attend and why
Preparing specific questions and outline of themes
Preparing for "unexpected" answers/objections or other difficulties
Other tips and tricks that can give you an edge
Using the depo at your hearing or trial – strategies and techniques
Process and procedure
 The Online Depo during Covid-19

Best practices
Advice from a judge
What to watch out for
Adapting traditional techniques and resources

Witness Preparation
How to best prepare your witness

Tips and strategies
Difficulties to avoid
What happens when you have a witness who can't or wont take the time to be prepared – what are your options
What happens when you have a witness that won't listen to you when you are preparing them
What do you do if you realize during witness prep that the witness is going to be a disaster – including when you are working under a more senior partner or when you are the decision maker

The percipient witness vs. a PMK
Ethical considerations

Expert Witness Depositions
Effective opposition research options on expert witnesses
Strategies to qualify and/or attack expert witnesses
Attacking the expert with his/her own words from prior deposition, treatises, expert reports, etc.
Using Motions in Limine to exclude expert or testimony
Preparing Your Expert for Deposition
Handling Documents & Exhibits – Making the Record – Getting the Authentication You Need
Impeaching the Witness – Practical Advice and Strategies
Deposition Objections
Practical advice:
How do I do it?
Why do I do it?
Strategies
What to avoid
Biggest risks in objecting and not objecting
Specific objections and real world examples 

Mock Demonstration and Discussion about Demonstration focusing on objections and impeachment
Handling the Difficult Witness and/or Opposing Counsel
Concrete tips and advice, such as:

The angry opposing counsel – what do you do?
When opposing counsel yells – how to handle
Opposing counsel that objects to everything, how do you handle?
The witness keeps obfuscating or saying "I don't remember" to everything, now what?
You know the witness is lying – is there anything you can do?
How to keep the depo from getting out of control
How to avoid needing to call the judge
The times when it is worth bothering the judge in the middle of your depo

Mock Demonstration and Discussion about Demonstration Focusing on Difficult Witnesses/Counsel
Final q/a with Judge Rebull moderating
Testimonials
"I know a lot more practical information about depositions than when I woke up this morning." – Nicholas A. Marzuk, Esq.
"I am preparing for my first depo and felt that [the seminar] gave a good overview." – Amanda Allen, Esq.
"This was a great way to get insight on taking good depos." Cecilia Barber, Esq.
"Very nice program and great speakers." – Michael Shue, Esq.
"Very good seminar for a novice attorney that needs guidance." – Juan C. Burgos, Esq.
"Great presentation." – Salvador A. Jlrado Jr. Esq.
"This was a great program, and I greatly appreciate the practical advice on how to handle difficult situations that sometimes arise during a deposition."
"Really was a great and informative seminar." – Juan J. Perez, Esq.
"Seminar was very helpful and fulfilled/exceeded my expectations…"
"Very good [speakers]! Relatable, real and honest. Useful tips." – Amanda Allen, Esq.
"Very knowledgeable [speakers], made it easy to understand, listen, and apply…" – Alejandra Rodriguez, Esq.
"Excellent!" – Xiomara L. Cruz, Esq.
"Good practical information." – Mark A. Slack, Esq.
Faculty
Hon. Thomas J. Rebull
Judge
11th Judicial Circuit of Florida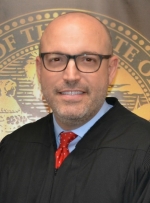 Governor Rick Scott appointed Thomas Rebull as a Circuit Judge in September of 2011. He was born and raised in Miami.
Boston University awarded him a Bachelor's Degree in Psychology in 1992. Judge Rebull obtained his law degree, magna cum laude, from American University's Washington College of Law in 1995, where he served on the law review. His first job after law school was as a law clerk for two years for the late Judge Joseph Nesbitt on the Third District Court of Appeal of Florida.
Before his appointment as a Circuit Judge, Judge Rebull was a Partner at the law firm of Broad and Cassel, where he practiced for over 10 years in the areas of commercial, real estate, and employment litigation. During that time, Judge Rebull was active in the community. He served on the City of Miami Civilian Investigative Panel for 9 years, the last two as its Chairperson. The Panel is charged with civilian oversight of the Miami Police Department. He also participated in a two year fellowship through the Miami Fellows Initiative, a program of the then Dade Community Foundation. The Initiative is a leadership development program for individuals in the early stages of their career.
Judge Rebull's first assignment as a Circuit Judge was in the Felony Criminal Division. When she became Chief Judge in 2013, the Honorable Bertila Soto appointed Judge Rebull as an Associate Administrative Judge for the Criminal Division. She later named him co-chair of the Eleventh Judicial Circuit Professionalism Committee. Judge Rebull rotated from the Criminal Division to the Civil Division in January of 2015. Judge Rebull is currently participating in a case management pilot program in the civil division. He is a frequent lecturer on professionalism and civility issues, as well as matters related to practice in the civil division of the Circuit Court. Judge Rebull has also served as faculty at the Florida College of Advanced Judicial Studies.
---
Stephanie A. Casey, Esq.
Partner
Colson Hicks Eidson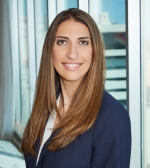 Stephanie A. Casey is a committed litigator who has dedicated her career to achieving justice for her clients in a commercial, class action, False Claims Act, and personal injury cases. Stephanie represents clients in state and federal trial and appellate courts in Florida, New York and Washington, DC. As a native of Brazil, she speaks Portuguese fluently.
Stephanie joined Colson Hicks Eidson after completing a judicial clerkship with United States District Judge Marcia G. Cooke. Prior to her clerkship, Stephanie worked for several years at a large corporate law firm in Washington DC, where she represented the U.S. and international clients in a wide range of antitrust, securities, and commercial litigations as well as white collar defense matters.
---
Eric K. Gressman, Esq.
Partner
Kelley Kronenberg PA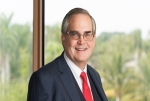 Eric Gressman is a Partner in the Miami office of Kelley Kronenberg PA, focusing his practice on all aspects of liability and casualty defense.
Eric is a very experienced litigator who has served as lead counsel in over 400 State and Federal jury trials, 100 non‐jury trials, and over 100 appeals. Eric has handled matters involving wrongful death, personal injury, personnel, employment, discrimination, medical malpractice, civil rights, false arrest, excessive force, construction contracts, First Amendment, the RICO Act, and civil theft claims.
Prior to joining Kelley Kronenberg PA, Eric served for more than 35 years as an Assistant County Attorney at the Miami-Dade County Attorney's Office. During his tenure there, Eric served as the Chief of the Torts Section and received an award for exemplary service.
He is also a Premier Tutor and Instructor for The Princeton Review. Eric teaches future law and business students how to prepare for the LSAT and GMAT. He has taught at The Princeton Review since 2005.
In addition, Eric is a Legal Research & Writing Instructor at the University of Miami School of Law and was co-author, Necessary and Proper Roots of Exceptions to Federal Jurisdiction, 51 Geo. Wash. L. Rev. 495 (1983).
Eric was nominated as the Note Editor of a law review. He has published articles on jurisdiction and international law in George Washington University Law Review and law review at the University of Michigan.
---
Neil D. Kodsi, Esq.
Of Counsel
Jackson Lewis P.C.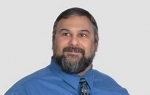 Mr. Kodsi is a seasoned trial lawyer with nearly twenty (20) years of jury trial experience. Mr. Kodsi has tried numerous cases to verdict in both federal and state court. Additionally, he has successfully tried cases involving many different theories of liability, including breach of contract, bad faith, first-party insurance, patent infringement, employment discrimination, product liability, toxic tort, wrongful death, and personal injury.
Prior to forming his own firm, The Law Offices of Neil D. Kodsi, Mr. Kodsi worked for large national and/or regional law firms, where he was one of the "go-to" trial lawyers for those firms for complex cases involving highly complicated expert testimony. Simply put, Mr. Kodsi is — first and foremost — a trial lawyer.
Mr. Kodsi's skills as a trial lawyer have been recognized nationally and locally. He has received public recognition for his skills as a trial advocate in a wide array of cases, ranging from representation of Fortune 100 corporations in high-profile complex wrongful death cases to serving as pro-bono trial counsel representing thousands of Florida Citizens seeking Medicare coverage.
Most recently, in March 2012, Neil served as pro bono litigation counsel for a group of autistic children seeking to defeat another Florida State Policy — one that was denying coverage for behavioral therapy for the more than 8,500 autistic children in Florida covered by Medicaid. After a four-day trial in front of U.S. District Court Judge Joan Lenard, Mr. Kodsi and his co-counsel obtained an Order requiring the State of Florida to provide this treatment for all autistic children in Florida covered by Medicaid. In her Order, Judge Lenard referred to this case as one of the most important cases she has heard in her sixteen years on the bench. This case also has received substantial national media attention.
---
Seth E. Miles, Esq.
Partner
Buckner + Miles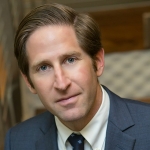 Seth Miles is an experienced trial lawyer successfully litigating personal injury, wrongful death, medical malpractice, maritime, class action, commercial tort, and qui tam cases. In each area, Mr. Miles has had clients recover in excess of one million dollars. In total, his recoveries for his clients exceed 0,000,000.
In one of the pivotal cases in his career, Seth received an million verdict on behalf of three Cuban migrants forced to work as modern day slaves at a drydock. As a result of his work on this case, he was honored with the prestigious "Most Effective Lawyer" award given by the Daily Business Review. He also received a .7 million verdict in an automobile accident case in Volusia County, Florida. This is believed to be the largest automobile accident personal injury verdict in the history of Volusia County. In April 2014, Mr. Miles tried a wrongful death case in federal court in the Northern District of Illinois. The deceased contracted legionnaires disease while staying at a JW Marriott. After nearly a week long trial, the federal jury awarded the 83 year old widow nearly .3 million for the loss of her 80 year old husband.
Another one of Seth's most notable victories involves recovering million on behalf of all Lloyds of London property insurance clients assessed a hurricane deductible in the 2004-2005 season. In this class action, Seth successfully argued that statute-required language advising of high hurricane deductibles was not included and therefore policy owners should be reimbursed. After two years of litigation, the case was settled with each owner getting 65 percent of their deductible refunded—a clear victory. Recently, Mr. Miles served as class counsel in Dishkin v. Tire Kingdom, a class action brought under the Florida Deceptive and Unfair Trade Practices Act. The trial court certified the class and granted summary judgment in favor of the class. These rulings were defended all the way to the Florida Supreme Court. In October of 2014, the trial court granted final approval to a .5 million settlement that afforded each class member approximately 100% of their loss.
Mr. Miles was selected to serve on the Plaintiff's Executive Committee for the crash of American Airlines Flight 331 and chosen as Liason Counsel for nationwide force-placed flood insurance claims against J.P. Morgan Chase that resulted in a .5 million settlement. He also currently serves on the Southern District of Florida's Bar Grievance Committee and the Florida Bar's Constitutional Judiciary Committee. In addition, Seth was selected by the Florida Supreme Court to serve on the Civil Jury Instruction Committee.
Prior to entering private practice, Seth served as an Assistant United States Attorney in the criminal division of the United States Attorney's Office in the Southern District of Florida. While serving as an Assistant United States Attorney, he tried numerous jury trials on matters ranging from airplane skyjacking to healthcare fraud and argued before the Eleventh Circuit Court of Appeals multiple times.
---
Jamie Billotte Moses, Esq.
Partner
Holland and Knight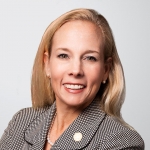 Jamie Billotte Moses is an Orlando litigation attorney and a member of the firm's Appellate Team. Ms. Moses focuses her practice primarily on state and federal appeals. She also has significant experience representing clients in real estate and broker litigation, professional malpractice litigation, along with insurance and bad faith litigation.
Ms. Moses is board certified in Appellate Law by The Florida Bar. Prior to joining Holland & Knight, she was a partner at a large Orlando law firm, where she led the appellate practice group.
---
Benjamin L. Reiss, Esq.
Partner
Perlman, Bajandas, Yevoli & Albright, P.L.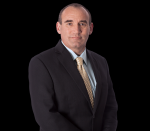 Benjamin L. Reiss practices in the areas of general commercial, product liability and other civil litigation in federal and state courts, criminal defense and property tax appeals. He has been involved in approximately 60 jury trials, over 45 of which he has been the lead trial lawyer. Ben is a former Assistant Public Defender and has wide-ranging jury trial experience.
He is on the Board of Directors of the Dade County Bar Association, a Member of the Florida Bar Code and Rules of Evidence Committee, and a former Chair of the Florida Bar Standing Committee on Professionalism. Ben has presented the Professionalism portion of the Florida Bar's Practicing with Professionalism Seminar on numerous occasions, and is the former Vice President of the Board of Directors for Legal Services of Greater Miami, Inc.
---
James N. Robinson II, Esq.
Partner
White & Case LLP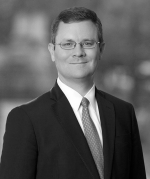 Drawing on his significant experience in state and federal courts handling virtually every type of civil case, Jim's practice is primarily focused on commercial trial work. He works to limit his clients' exposure and to protect their interests.
Jim has particular experience of representing regional and national law firms in legal malpractice lawsuits. In such cases he takes a thorough, hands-on approach, managing all aspects of the lawsuits.
Many of Jim's recent commercial cases include representation of clients connected to the banking industry. Such cases include representation of financial technology (fintech) companies involved with merchant services and credit card processing in both domestic and international disputes. In addition, Jim has represented a series of banks against multimillion-dollar lender liability lawsuits, most of which were resolved with summary judgment in Jim's clients' favor. For banking clients, Jim also brings his experience of prosecuting dozens of commercial foreclosure lawsuits on loans totaling over US $ 1.5 billion. Jim represents foreign and domestic corporations in contract disputes, regulatory and compliance matters, and consumer class actions at various stages, including appeals. He has successfully defended numerous director and officer liability actions, and has successfully represented real estate developers and contractors in real estate disputes throughout the United States.
Jim is an active member of a number of professional associations, including the Federal Bar Association, the Trial Lawyers Section of The Florida Bar, the International Law Section of The Florida Bar, the Miami-Dade County Bar Association and the J. Reuben Clark Law Society.
He has taken lead roles in a significant number of professional committees, including as the Chair of the International Litigation and Arbitration Committee (2008), the Chair of the International Litigation and Arbitration Committee Conference (2007), a Steering Committee Member on the International Litigation Update (2005–2006), and as a Chair of the FGCU Alumni Association Board of Directors (2009–2011). He has also served on the Law Alumni Council, University of Florida Levin College of Law.
---
Tony Sos, Esq.
Partner
Dellecker, Wilson, King, McKenna, Ruffier & Sos LLP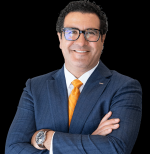 Specializing in personal injury law, Tony Sos has been in practice since 2003 and joined the law firm of Dellecker Wilson King McKenna Ruffier & Sos in 2004.
An experienced trial attorney, Tony has distinguished himself in the courtroom by consistently achieving verdicts on behalf of his clients. Notable results include a $ 2.7 million-dollar verdict for a client involved in a motor vehicle collsion who sustained significant injuries, a $ 1.7-million dollar verdict for an elderly woman who was financially exploited by a con artist, and a $ 3 million-dollar verdict for a wife who lost her husband to a drunk driver.
Tony has been recognized multiple times as a "Florida Super Lawyer" by Law & Politics as well as an "Up and Coming Legal Elite" by Florida Trend. In 2015, at the age of 39, Sos received the Lawrence G. Mathews, Jr. Young Lawyer Professionalism Award.
Working with people who have been seriously injured has inspired Tony to be an advocate for accident prevention. For example, as part of a medical malpractice settlement on behalf of a client, he championed the implementation of a software program at a local hospital that automatically converts kilograms to pounds after working with a client who was injured from an improper medication dosage as the result of a conversion error.
Tony is passionately dedicated to building a better community and helping people in need. He has been an executive board member of United Cerebral Palsy of Central Florida and in 2016 was appointed Chairman of the Board of Directors. Tony is also a mentor to the young lawyers of the Orange County Bar Association, where he has been an active contributing member for the duration of his career. He also currently serves on the Board of Trustees for the Legal Aid Society as well as the Orange County Bar Executive Council.
Tony was born and raised in Minnesota, and has been a Florida resident since college. Tony earned his law degree from the Levin College of Law at University of Florida.
---
Fees
Pre-order now and save with the Early Bird Rate!*

**Your Early Bird discount is automatically applied at check out – no coupon needed.**
Three Recorded Package options to choose from:
Video (with sound)* Recording & Materials Package – CD or Download: $299Early Bird Rate: $289
Audio Only* Recording & Materials Package – CD or Download: $299 Early Bird Rate: $289
Order both the Audio* and Video* Recording & Materials Packages for only $50 more!
CD or Download: $349  Early Bird Rate: $339
*The Video recording is a video of the webinar (with sound). The Audio recording is audio only, for those who wish to listen to it without visuals (such as in the car).
Note: All downloads must be downloaded to a computer first, before transferring them to another device.

For CDs, please add $8.50 shipping and, in CA, sales tax.
This program will be recorded live on March 23 & 25, 2021.
(Recorded packages are available approximately one to two weeks after the seminar is held.)
CLE Credit
This program is available for both Self-Study and Participatory CLE.*
FL General: This program is approved for 8.5 units of general CLE in Florida through 9/30/22.
FL Board Certified: This program is approved for 8.5 units of Civil Trial and Business Litigation credits in Florida through 9/30/22.
CA General: This program is approved for 6.0 units of general CLE credit in California.
New York: This program is eligible for credit in New York under New York's CLE Approved Jurisdiction policy, for 6.0 CLE units. Pincus Professional Education is a CA Accredited Provider, which is a NY approved jurisdiction. See Section 6 of the New York State CLE Board Regulations and Guidelines for further information.
*Participatory CLE:  For those states that make a distinction between self-study and Participatory CLE (CA, IL, NY), please write down the Verification Codes read out during the program by speakers or our announcer and email them to us at info@pincusproed.com and we will issue your Participatory CLE certificate. 
Self-Study CLE certificates are already included in your recorded package, in the "Materials" Folder. 
This program is approved for CLE in the states listed above.  Upon request, Pincus Pro Ed will provide any information an attorney needs to support their application for CLE approval in other states other than what is listed above. Many attorneys ask for this and are approved in other states.