Cannabis and Hemp Law and Business in Illinois: The Nuts and Bolts (IL)
Now that Cannabis will be legal for recreational use in Illinois in January, there are all sorts of questions related to the law, relevant to a variety of practice areas.
For those attorneys who want to expand their practice and serve clients in this area, or those who already counsel clients related to Medical Marijuana and want to find out about the changes and ramifications of the legalization of cannabis for recreational use, this program is for you.
What should you know about advising clients in the cannabis industry? What are the issues your clients, you, and your law firms face?
You will learn about the impact and regulations related to Chicago's new legalization of marijuana.  You'll find out about how it intersects with Medical Cannabis regulations and and how that affects both individuals and businesses.
We'll discuss the various issues you need to look out for when representing clients in this industry, including topics such as:
The Plant – Streams of Commerce
Federal Law, Enforcement and Implications
Hemp and CBD
Illinois: Medical to Adult Use and Hemp
Challenges — Banking, Insurance, Finance, Tax
Intellectual Property
Counseling Clients Who Are Touching, Selling Into, or Investing in the Industry
Implications for Employers In-and-Out of the Industry
Litigation — Emerging Trends
Can't attend? This program will be recorded live on February 21, 2020 in Chicago. The audio package, including seminar materials, will be available within two-three weeks after the live program date.
Looking for a more introductory-level program on cannabis law? Please check out our previous one-day program, Marijuana Law: Expanded Legalization, Regulatory Reforms, Business Concerns, which is available as an audio download or CD.
Have you ever thought about improving your public speaking skills? Now is the time! Get Faith Pincus' newly published book Being Heard: Presentation Skills for Attorneys, from the ABA now (ABA members receive 10%-20% off and it is available in paperback and electronic form). It is also available on Amazon in Kindle and paperback versions. You can also order the paperback from us here.
Agenda
This agenda is tentative. Please check back soon for an update.
9:00 – 9:15
The plant and the cannabis and hemp streams of commerce
9:15 – 9:45
Federal law, enforcement & implications
9:45 – 10:15
Hemp & CBD
U.S.
States
Commercial market
10:15 – 10:30
BREAK
10:30 – 12:15
Illinois: Medical to Adult Use & Hemp
History
Medical status
Adult use regulatory landscape
Applications process
Regulatory compliance
Hemp & CBD
The state landscape — progress, commonalities & differences
12:15 – 1:15 Lunch
(lunch on your own)
1:15 – 2:30
Challenges — Banking, Insurance, Finance, Tax
Institutional Lending
 Banking

How federal Rules and Regulations Affect Financing

Controlled Substances Act

Banking compliance post-withdrawal of Cole Memorandum
FINCEN Guidelines and Compliance
Deposits

Taxes
Insurance
2:30 – 3:15
Intellectual Property — Challenges and Best Practices
3:15 – 3:30
BREAK
3:30 – 4:15
Counseling Clients who are touching, selling into, or investing in the cannabis industry
4:15 – 5:00
Implications for Employers in-and-out of the Industry
Overview of issues facing employers in industries with safety-sensitive positions such as drug testing, disciplinary policies, and compliance with other laws
Overview of issues facing industry employers
Practical advice for advising employers
5:00 – 5:30
Litigation — Emerging Trends
Date/Time/Location
February 21, 2020
9:00 a.m. – 5:30 p.m.  (lunch on your own)
Check in between 8:30 a.m. – 9:00 a.m.
Location:
Held by Pincus Professional Education
(at the Chicago Bar Association, Seminar Room, 5th Floor)
321 South Plymouth Court
Chicago, IL 60604
Faculty
Eric P. Berlin, Esq.
Partner
Dentons US LLP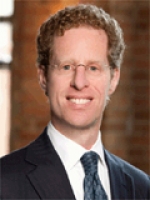 Eric is one of the nation's leading cannabis law authorities, advocating full-time for clients in, or impacted by, the state-legal cannabis industries and tensions with federal law. With more than two decades of courtroom and jury trial experience in high-stakes matters, Eric is ideally suited to counsel companies in this fast-growing industry on how best to achieve their business objectives while avoiding the legal risks of operating in a rapidly evolving regulatory environment brimming with tension between federal and state law. Current clients include large publicly traded companies selling products or services into the cannabis industry, companies involved in financing the industry, vaporizer manufacturers, health care institutions, testing labs, cultivators, processors, and a company operating dispensaries in several states. Eric is a member of the Health Care group and works with colleagues in other practices to provide counseling and compliance advice on numerous other laws applicable to these evolving businesses, from laws governing the employment relationship to laws protecting intellectual property rights. Eric also counsels clients on risk management and litigation avoidance, and provides legal assistance in all types of commercial and corporate transactions.
Eric has also provided government advocacy services at the state level. He worked with members of the Illinois and Ohio legislatures to draft and get passed bills creating medical marijuana dispensaries. He has represented large, publicly traded companies that sell products or services to the cannabis industry, companies involved in financing the industry, vaporizer manufacturers, testing labs, cultivators and processors, and dispensary operators.
Additionally, Eric has also represented non-cannabis industry clients in high-profile health care and antitrust litigations. Some of his successes include a trial in a .3 billion Sherman Act and Robinson-Patman Act case; a False Claims Act case against major pharmacies; a bundling antitrust case against a large medical distributor; an international arbitration between agricultural companies; and appeals in the US Courts of Appeals for the Sixth, Seventh, Ninth and Tenth Circuits.
Eric currently serves as president of board of directors for the University of Chicago GI Research Foundation and a director for the Better Government Association in Chicago.
---
Jim Boland, Esq.
Senior Counsel
Cresco Labs

Jim Boland is Senior Counsel for Cresco Labs where he works on a variety of licensing and compliance matters in all states in which Cresco is licensed.
Jim previously worked as an attorney at Chicago Public Schools in the Office of Diverse Learners where he practiced special education law. Jim attended DePaul University School of Law where he was an academic-merit scholarship recipient and a family law fellow.
Jim spends much of his time outside of work volunteering in his community. He is a Member of the Associate Board and the Mentor Program at Legal Charter Prep high school where he has mentored high school students for the past three years. Jim was also previously a member of the Young Professionals Board at Equip for Equality.
When Jim is not at work, he enjoys spending time with his two rescue dogs.
---
Joanne Caceres, Esq.
Senior Managing Associate
Dentons US LLP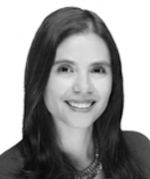 Joanne counsels clients in the cannabis industry to attain their business objectives while avoiding legal risks in this rapidly evolving regulatory environment. This includes advocating full-time for clients in, or impacted by, the state-legal cannabis industries and tensions with federal law. Current clients include large publicly traded companies selling products or services into the cannabis industry, companies involved in financing the industry, vaporizer manufacturers, and a company operating dispensaries in several states. Joanne is a member of the Health Care group and works with colleagues in other practices to provide counseling and compliance advice on numerous other laws applicable to these evolving businesses, from laws governing the employment relationship to laws protecting intellectual property rights.
In her prior practice, Joanne also represented clients in complex commercial litigation matters in federal and state courts, as well as in other forms of alternative dispute resolution. Joanne has handled all stages of litigation, from responding to a complaint, offensive and defensive discovery, expert discovery, motions practice, dispositive motions, settlement, and trial. Through her pro bono work, Joanne has successfully secured the rights of multiple asylum seekers and secured a favourable settlement for an incarcerated client alleging civil rights violations in federal court.
---
Zareefa Flener, Esq.
Managing & Founding Partner
Flener IP & Business Law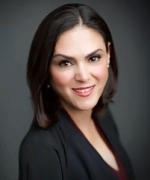 Zareefa B. Flener, MS (Molecular Biology, with Distinction), JD, USPTO Registered Practitioner, is the Founder and Managing Partner at FLENER IP & BUSINESS LAW, a Women-Owned intellectual property and business/corporate law firm.
Zareefa has around two decades of experience managing international and domestic patent and trademark portfolios in a wide range of areas including now in the cannabis arena. She is included in the iam Patent 1000, and is recognized by Managing Intellectual Property as an IP Star and as one of the Top 250 Women in IP.
Zareefa has been assisting cannabis companies in achieving prominence, value, and enviable positioning in an increasingly crowded field for more than six years, for instance, a client was awarded TIME.com's invention of the year award, and another has been recognized by FAST Company as one of the most innovative companies. Zareefa's clients run the gamut from cannabis to stem cells, from plant varieties to chemical processing and extractions; and her holistic approach of counseling companies from the ground up, from incorporation to raising capital to protecting and enforcing intellectual property, sets her apart from others and is a tried and true method for successfully building value for her clients.
---
Jonathan Havens, Esq.
Partner
Saul Ewing Arnstein & Lehr LLP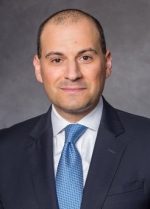 Jonathan Havens is co-chair of the Cannabis Law Practice at Saul Ewing Arnstein & Lehr LLP. He also serves as vice chair of the firm's Food and Beverage Practice and is a member of the firm's Life Sciences Practice. Jonathan's unique perspective on cannabis regulation is informed by his congressional, federal agency, and national and international law firm experience.
He counsels state cannabis license applicants and awardees, ancillary service and product providers, investors, management companies, and various other entities that are affected by federal and state marijuana laws, such as long-term care facilities and higher education institutions.
Before entering private practice, Jonathan served as a regulatory counsel with the U.S. Food and Drug Administration (FDA), where he focused on compliance and enforcement related to promotion, advertising, and labeling. Prior to law school, Jonathan held legislative and government affairs positions in which he managed several areas of policy and drafted legislative proposals, and facilitated the development and execution of strategic communications to members of Congress and their staff aides.
---
Caleb Lendy, CPA, MST
Partner
Brosnwick Benjamin P.C.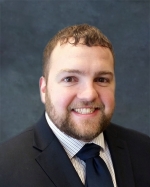 Caleb Lendy is a Partner at Bronswick Benjamin. At BB, Caleb specializes in tax compliance, tax planning, and business advisory services for a variety of different industries including manufacturing, distribution, construction, technology, business services, and medical. He has devoted considerable time to handling multi-state
income tax preparation for several of BB's clients. Caleb received his Bachelor of Science in Accounting from Loyola University and his Master of Taxation from DePaul University. Caleb is a Member of the American Institute of Certified Public Accountants and a Member of Illinois Society of Certified Public Accountants.
---
Eduard Linetskiy
Founder
CCBC, LLC
Eduard Linetskiy is currently operating as a cannabis compliance and business consultant and is the Founder of CCBC, LLC. Prior to venturing out as a consultant, Eduard was responsible for ensuring MedMen national operations and assets remained in compliance with applicable state and local cannabis regulations. He oversaw all Compliance functions, which included auditing, operational support, and surveillance.
Prior to joining MedMen, he was the Compliance Director for Los Angeles-based global investment bank Houlihan Lokey, which is a world-leading advisor in mergers, acquisitions, transactions and restructuring. He also worked at MetLife, one of the largest global insurance providers and a was a FINOP examiner for the New York Stock Exchange.
Eduard brings class-leading compliance expertise and unprecedented skills to the fast changing and fast-growing cannabis industry.
---
Emily Masalski, Esq.
Founding Partner
Hunter Masalski LLC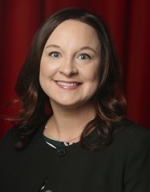 Emily N. Masalski is a Founding Partner and CEO of Hunter Masalski LLC in Chicago. Ms. Masalski represents companies in all aspects of environmental, health and safety law, with an emphasis on OSHA and EPA compliance and defense. Ms. Masalski also has a commercial litigation and appellate litigation practice. She continues to focus on environmental, health & safety, and enforcement issues associated with the medical cannabis industry.
In 2017, Ms. Masalski was named as one of Illinois' "Forty Under 40" attorneys to watch by Law Bulletin Media. In 2018, she was honored with the Alta May Hulett Award by the Chicago Bar Association's Alliance for Women.
Before entering private practice, Ms. Masalski served as an agency attorney for the New York City Department of Environmental Protection, Wastewater Treatment Bureau. Prior to launching her own firm, she was a Partner at Rooney Rippie & Ratnaswamy LLP and a Principal at Deutsch, Levy & Engel, Chartered. Ms. Masalski received her J.D. and Environmental Law Certificate from Pace University School of Law, where she served as an Articles Editor for the Pace Environmental Law Review. She received her B.S. in Agricultural and Environmental Communications & Education from the University of Illinois at Urbana-Champaign. Ms. Masalski is admitted to practice in Illinois, New York, and Connecticut.
---
Michael McGrory, Esq.
Partner
SmithAmundsen LLC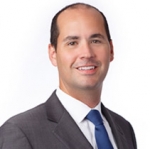 Mike has a unique ability to stay focused and even-keeled even when it may look to some like the sky is falling. He takes a thoughtful and direct approach to advising clients in the areas of aviation and aerospace law, commercial litigation, regulatory compliance, and the cannabis field.
Since entering private practice after serving as a Cook County Assistant State's Attorney, Mike has represented airlines, airports, aircraft owners and manufacturers in business disputes and lawsuits arising out of accidents. His non-aviation work involves advising businesses, governmental entities, insurers and insurance brokers in commercial and tort litigation. Having grown up in a police family, Mike is especially proud of his successes defending police officers accused of civil rights violations.
Mike has held a variety of leadership positions in bar and industry organizations, and has also demonstrated great commitment to his community. He is particularly passionate about his work on the board of directors for Mental Health America of Illinois, a non-profit organization dedicated to improving treatment and care available to those who suffer from mental and emotional disorders.
---
Dan Rahill, CPA, JD, LL.M., CGMA
Managing Director
Wintrust Wealth Services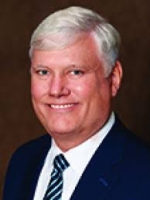 Daniel F. Rahill is a managing director and senior vice president at Wintrust Wealth Services, where he works with clients to determine their financial objectives and develop strategies for their tax, estate, investment, philanthropic, and family capital needs.
Dan works closely with shareholders and privately held businesses on mergers, acquisitions, divestitures, and succession planning. He also advises wealthy families on tax minimization, wealth preservation, and family office management.
Previously, Dan was with KPMG for 27 years, where he held numerous leadership roles, including tax managing partner of the Chicago Metro Business Unit and trustee of the KPMG Foundation. He served as the lead partner on many of KPMG's high-profile multinational accounts, privately held companies, and family offices. Prior to KPMG, Dan practiced law in Chicago, specializing in tax and estate planning. He began his career in audit with Ernst & Young.
Dan frequently lectures to CPA societies, bar associations, family office organizations, trade and industry groups, and universities. He is often published and quoted in publications including Chicago Tribune, Crain's Chicago Business, ABC7, Yahoo Finance, and the Illinois CPA Society's Insight Magazine. Dan is a former chairman of the Illinois CPA Society and serves on three academic advisory boards and several nonprofit boards and committees.
---
David Ruskin, Esq.
Partner
HMB Legal Counsel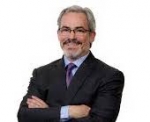 David is a partner in HMB's Litigation Group. He focuses his practice on business and tax litigation, as well as general counsel representation for privately-held companies and entrepreneurs in the cannabis industry.
Known as an excellent listener, David's approach is time-efficient and focused on getting to the client's business goal. He handles a range of issues, including whistleblower (qui tam) and False Claims Act defense, partnership and ownership disputes, contract disputes and business torts and real estate and construction litigation.
For clients in the cannabis industry and other emerging industries, David helps clients navigate unsettled and differing statutes, regulations and industry-specific legal developments, including where inconsistencies exist between state and federal law.
David also has particularly deep experience handling multistate tax matters. He represents clients before state courts and administrative tax tribunals across the country, litigates in appellate and federal courts and facilitates audit disputes and informal dispute resolutions nationwide.
Clients rely on David for his business focused approach to resolving complex disputes. He is well known for providing counsel for operating efficiently and for complex issues involving new laws in different jurisdictions.
---
Warren Silver, Esq.
Of Counsel
BUPDLAW Attorneys at Law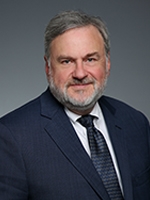 Warren E. Silver has been involved in real estate, business law and Chicago government for nearly 40 years. In his law practice, Warren represents developers, investors and lenders in all aspects of real estate, including zoning and land use, municipal matters, acquisitions, dispositions and leasing.
Before joining BUPD law, Warren's practice with Stacey Rubin Silver served their clients for over 15 years, where their experience in government helped their clients navigate the maze of rules, procedures and agencies governing development in the Chicagoland area. Before opening his law practice, Warren served on Mayor Richard M. Daley's staff, working to develop policy as well as political, legislative and media strategy in transportation, infrastructure and environmental matters. Mr. Silver also served as an Assistant Commissioner in the Department of Aviation, a Deputy Commissioner in the Department of Planning and Development, and Vice-President of Real Estate for the Chicago Transit Authority.
---
Fees
Registration fees are per person.
Individual: $425
Group: $399 per person for 2 or more from the same company pre-registering at the same time
Government employee/Legal Aid* Rate: $375

Law Students/paralegals*: $235 (current JD students only)
Program materials:
Registration includes an electronic copy (.pdf) of your seminar handbook.  This will be emailed to you one week in advance of the program.  Be sure to check your spam folder if you don't see it by then.  Please put info@pincusproed.com in your address book to make sure you receive your pdf of the program handbook.
Like almost all legal CLE events, we provide your handbook in electronic form, as just described, to reduce the significant waste of paper that otherwise occurs.
However, If you would also like to order a printed copy of the seminar handbook, you may purchase it in advance. This will be provided to you the day of the program when you check in.  A printed copy of the handbook $25.  To do so, please be sure to check the box when you register.  If you want a hard copy, please order it when you register; there may not be any available for purchase the day of the program.
* Law Student Rate is for current law students only.  Please bring your law school ID to show when you check in for the program.
** Legal Aid attorneys are those attorneys employed by Legal Aid/non-profit firms.  It does not include attorneys who have their own practice, or are employed by law firms, that volunteer their time for non-profit causes or take on pro-bono cases. It also does not include attorneys who serve on non-profit boards.
Full and partial scholarships may be available to a limited number of Legal Aid attorneys, based upon registration. Please call (877) 858-3848 to discuss or email your request to info@pincusproed.com.
CLE Credits
IL General:  This program is approved for 7.0 units of general CLE in Illinois through February 20, 2022.
CA General:  This program is approved for 7.0 units of general CLE in California.
NJ General: The LIVE session of this course is approved, under New Jersey's CLE Approved Jurisdiction policy, for 7.0 CLE units. Pincus Professional Education is a CA Accredited Provider, which is a NJ approved jurisdiction. See the New Jersey State CLE Board Regulations and Guidelines for further information.
NY General: The LIVE session of this course is approved, under New York's CLE Approved Jurisdiction policy, for 7.0 CLE units. Pincus Professional Education is a CA Accredited Provider, which is a NY approved jurisdiction. See Section 6 of the New York State CLE Board Regulations and Guidelines for further information.
This program is approved for CLE in the states listed above.  Upon request, Pincus Pro Ed will provide any information an attorney needs to support their application for CLE approval in other states other than what is listed above. Many attorneys ask for this and are approved in other states.
Terms & Refund Policies
Recording policy: No audio or video recording of any program is permitted.
Seminar Cancellations: Should you be unable to attend for any reason, please inform us in writing no later than 14 days prior to the event and a credit voucher will be issued. If you prefer, a refund, less a $50 non-refundable deposit, will be issued. No refunds or credits will be given for cancellations received within 14 days of an event. However, if you notify us within 14 days of an event, and wish to convert your in-person attendance registration to an Audio CD package (with handout), we can do so. A small additional shipping charge, and sales tax in CA, will be incurred. No shipping charge is incurred for downloads. We will also issue a voucher for the amount paid if you notify us within 14 days and prefer not to have the audio recording.
Substitutions may be made at any time.
Reminder: The room temperature at hotels and other seminar locations are notoriously hard to control. Please bring a sweater or jacket in case it gets cold and/or layer as if you are going to the movies so you are comfortable.
For policies related to audio products, please select "I want a download or CD" on the right.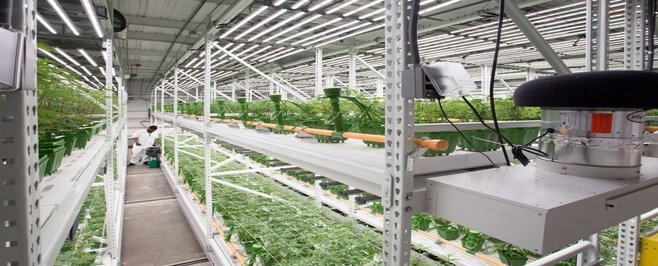 February 21, 2020 | Chicago, IL