Workers' Compensation 101: The Nuts and Bolts
Audio program! (check our CLE Programs page for live versions)
This March, we are holding a beginner-intermediate level program on Workers' Compensation. If you are new, or somewhat new, to this practice area (or want to expand your practice to cover these types of cases), you really do not want to miss this program. You will learn much of what you need to know about WC cases.
In this course, attorneys will learn about everything from evaluating and defending claims, medical knowledge and terminology, evaluating disability, professional responsibility and ethical traps, and trial and appellate procedures.
Our expert faculty includes top-notch litigators and insurance experts, all CA Bar Certified Legal Specialists, who will give you a terrific overview of Workers' Compensation claims and litigation. For more details on each topic, please see the agenda tab.
The recording date for this program is March 6, 2019 in Los Angeles. The audio package, including seminar materials, will be available within two-three weeks after the program date. 
As a special bonus of attending this seminar or ordering the audio and materials package, you will receive free access to Sullivan on Comp for 30 days.  https://www.sullivanoncomp.com/
Have you ever thought about improving your public speaking skills? Now is the time! Get Faith Pincus' newly published book Being Heard: Presentation Skills for Attorneys, from the ABA now (ABA members receive 10%-20% off). It is also available on Amazon in Kindle and paperback versions. You can also order it from us here.
What You Will Learn
8:30 – 10:30
Claim Evaluation: Remedies & Defenses
Specific injury(ies) and cumulative trauma
Relevant time limits
Effect of injury date on benefits
Types of benefits
Identification of relevant issues
Identification and evaluation of records and documents
Benefit notices
Defenses to compensability
Insurance coverage
Subsequent Injuries Benefits Trust Fund
Uninsured Employers Benefits Trust Fund
Death benefits/dependency
Related civil remedies
Serious and willful misconduct
Labor Code § 132a
Presumptions and Benefits for public safety personnel
10:30 – 10:45
BREAK
10:45 – 12:15
Medical Knowledge & Issues
Anatomy/physiology
Terminology
Industrial diseases
Treatment guidelines / UR / Independent Medical Review (IMR) / MPN / Medical Treatment Utilization Schedule (MTUS)
Determination of medical issues (AME/QME)
12:15 – 1:15
Lunch
(on your own)
1:15 – 2:00
Professional Responsibility
Ethical duties to client, opposing counsel and the Court
Bases for sanctions
Fee agreements/Bases for fees
Prohibited referrals and inducements
Dual representation/conflicts of interest
California Rules of Professional Conduct
2:00 – 3:00
Disability Evaluation
Permanent Disability/Description of Disability
Rating instructions
Mechanics of rating disability
Psyche/Work function Impairments/Global Assessment of Function (GAF)
Causation of disability/Apportionment/Burden of proof
3:00 – 3:15
Break
3:15 – 4:15
Disability Evaluation (Continued) 
4:15 – 5:30
Practice & Procedures (Trial & Appellate)
Jurisdiction/venue
Discovery & investigation
Pre-trial & trial procedures
Expert and lay witnesses
Appropriate evidence/admissibility
Making of record for reconsideration
Post-trial remedies/Reconsideration
Petitions for Removal (Labor Code § 5310)
Writs
Affirmative Defenses
Liens
Settlements
Arbitration and Mediation
Return-to-Work-Fund/Supplemental Job Displacement Benefit
Penalties, interest and increases to benefits
Petition to reopen
Testimonials
"This course far exceeded my expectations. Great medical overview. Super informative speakers." – Trevor Knopf, Esq.
"I learned a lot. Great speakers. Great program. The employees and speakers were very helpful. I enjoyed it and would come again." – Dana Merunga, Esq.
"Provided a good overall picture of the compensation system for a newbie attorney. The last section was excellent and informative. The presenters, Ms. Freeman and Mr. Kerkonian, were excellent."
"Joseph Richards was very knowledgeable. Gave good practice tips and good recommendations for practice resources." – Teresa Bonillas, Esq.
"Jason Marcus was the best speaker of the day! He's intelligent, easy to understand. Very informative! Nanci Freeman was interesting and informative."
The following testimonials are from our Workers' Compensation Exam Prep course in 2017, with most of the same faculty, covering the same topics (at a more advanced level):
"Great source to prep for the exam." – Reema Simjee, Esq.
"Got a good overview of exam." – Adrian Rodriguez, Esq.
"Knowledgeable panel. Helped me to stay focused and tuned in."
"Freeman and Kerkonian had great overall knowledge." – Vahe Tchoukadarian, Esq.
"Very good."
"Good overview of topics."
"Brilliant! Very informative."
Faculty
Teri Fellman, Esq.
Managing Partner / Certified Specialist in Workers' Compensation
Fellman & Associates
Teri W. Fellman is a Certified Specialist in Workers' Compensation and is the Managing Partner with Fellman & Associates, focusing her practice in workers' compensation defense, with additional experience in the following areas:
Subrogation, Labor Code §132a Claims, S&W Claims, Premises Liability, Personal Injury, Automobile Liability, General Liability
Ms. Fellman has practiced law since 1986 with appearances made in workers' compensation and personal injury cases. Her trial experience includes workers' compensation, auto and premises liability jury trials, bench trials, mediations and arbitrations. She has presented programs on current case law coverage, SB 863, Labor Code §132a claims and proper investigation techniques for use in claims defense.
Prior to forming Fellman & Associates in 2002, Ms. Fellman was an associate partner at Dale, Braden & Hinchcliffe from 1998 – 2002, where she supervised the workers' compensation department. Ms. Fellman also developed the in-house counsel program for The May Department Stores, where she worked from 1989 – 1998. While at The May Department Stores, she handled matters in workers' compensation, auto and premises liability, general liability and subrogation. Ms. Fellman also worked as an associate at Early, Maslach, Nutt & Peterson from 1986 – 1989, and as a law clerk in the corporate legal department for Farmers Insurance from 1985 – 1986.
In 1977, Ms. Fellman graduated from the University of California, Los Angeles, majoring in Spanish/Linguistics. She obtained her law degree from Pepperdine University in 1985. Ms. Fellman is proficient in the Spanish language.
Ms. Fellman is a member in good standing with the Los Angeles Chamber of Commerce and Fellman & Associates is certified as a women/minority owned business by Supplier Clearinghouse.
Ms. Fellman is admitted to practice in the state of California. She is also admitted to the U.S. Supreme Court Bar, the U.S. District Court for the Central and Southern Districts of California and the Ninth Circuit Court of Appeals.
---
Nanci Freeman, Esq.
Certified Legal Specialist in Workers' Compensation Law
Hartsuyker, Stratman & Williams-Abrego
Nanci Freeman is a Senior Trial Attorney with the Law Offices of Hartsuyker, Stratman & Williams Abrego, in-house counsel for Farmers Insurance Exchange, a member of Farmers Insurance Group of Companies.
Ms. Freeman earned her undergraduate degree in English from UCLA, graduating magnum cum laude. She is a graduate of UCLA School of Law. Ms. Freeman was a speaker at the commencement ceremony of her law school. A speech she wrote and delivered at the law school during protests over Proposition 209 was published in the Chicano Latino Law Review.
Ms. Freeman spent the first eight years of her legal career practicing workers compensation insurance defense. In late 2008, she opened the Law Office of Nanci Freeman, where her practice included family law, landlord tenant law, and workers compensation. Her workers compensation practice included representation of both applicants and defendants. She has represented self-insured employers, uninsured employers, insurance carriers, and TPAS. She has also served as judge pro-tem at the Long Beach WCAB.
Ms. Freeman is certified by the state bar as an MCLE provider on several topics. She became a certified specialist in 2009.
In her spare time she enjoys frolicking with her playful and mischievous Boston Terrier.
---
Saro Kerkonian, Esq.
Certified Legal Specialist in Workers' Compensation Law
Hartsuyker, Stratman & Williams-Abrego
Saro K. Kerkonian is a Workers' Compensation Law Specialist certified by the State Bar of California, Board of Legal Specialization. Mr. Kerkonian has been in practice for 29 years and is a Senior Trial Attorney with the Law Offices of Hartsuyker, Stratman & Williams-Abrego of Los Angeles, California, where he represents Farmers Insurance Company in defense of workers' compensation claims. He has extensive experience representing both applicants and defendants in all aspects of workers' compensation proceedings.
Prior to joining the Law Offices of Hartsuyker, Stratman & Williams-Abrego, Mr. Kerkonian was a principal with the KCNS Law Group of Glendale, CA where he represented applicants in workers' compensation and social security proceedings. He has also served as counsel with the Glendale based firm of Tennenhouse, Minassian & Adham, where he defended the Los Angeles County Metropolitan Transportation Authority, the County of Los Angeles, and the City of Los Angeles Police Department in workers' compensation proceedings. Early in his career, he was an associate attorney for the firm of Hinden, Rodich & Grueskin.
Mr. Kerkonian is the author of California Paralegal Manual, Workers' Compensation, published by The Rutter Group, a division of Thomson Reuters.
Mr. Kerkonian is a frequent lecturer on workers' compensation law. He was part of a 5-person panel sponsored by the Armenian Bar Association and Latino Comp, which included California Supreme Court Justices Marvin Baxter and Carlos Moreno. He was also a moderator and lecturer on a panel with California State Senator Charles Poochigian, author of major legislation reforming workers' compensation, including the landmark SB 899 discussed in this manual.
Mr. Kerkonian received his Juris Doctor degree from the University of La Verne in 1987, where he was awarded the American Jurisprudence Award in Constitutional Law. He is a founding member of the Armenian Bar Association, where he currently serves as Chairman of the Board of Governors.
---
Jason M. Marcus, Esq.
Partner / Certified Legal Specialist in Workers' Compensation Law
Marcus, Regalado & Marcus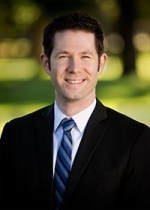 Jason M. Marcus joined Marcus, Regalado & Marcus in 2008 after obtaining his law degree from McGeorge School of Law. He is a certified specialist in workers' compensation per the State Bar of California Board of Legal Specialization.
He is dedicated to aggressively fighting for the rights of injured workers. He is a past president of the California Applicants' Attorneys Association and currently serves as the chair of CAAA's Legislative Committee. Jason is also a past president of the Sacramento County Bar Association Workers' Compensation Section. He is active in the workers' compensation community and is a frequent presenter on workers' compensation issues.
---
Joseph E. Richards, Esq.
Founder/Certified Legal Specialist in Workers' Compensation Law
Law Office of Joseph E. Richards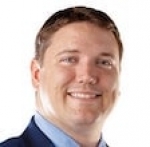 Mr. Richards is a Certified Legal Specialist in Workers' Compensation Law by the State Bar of California, California Board of Legal Specialization.
As an Applicant's Attorney and later a defense attorney, Mr. Richards has appeared before just about every Workers' Compensation Appeals Board of Southern California on matters such as liens, AOE/COE, priority conferences, threshold issues, expedited trials on issues of medical treatment and temporary disability, mandatory settlement conferences, and trials of cases-in-chief.
In May 2014, Mr. Richards entered solo practice in Santa Ana, again exclusively representing Applicants in Workers' Compensation claims, from the filing of the Applications for Adjudication to resolution.
Mr. Richards now spends approximately 90% of his practice time as an Applicant's Attorney in the California Workers' Compensation system with regular frequency. The other 10% is split between labor & employment law, wages & hours, personal injury tort law, and disability law.
Mr. Richards is a member of the California Applicants' Attorneys Association, Orange County Bar Association Workers' Compensation Section and a member of the California Lawyers Association Workers' Compensation Section. He is also a member of the Million Dollar Advocates Forum, membership in which is limited to Trial Lawyers who have demonstrated exceptional skill, experience and excellence in Advocacy by achieving a trial verdict, award or settlement in the amount of One Million Dollars or more.
---
Todd E. Taylor, Esq.
Senior Attorney/Certified Legal Specialist in Workers' Compensation Law
Michael Sullivan & Associates LLP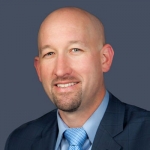 Mr. Taylor, Senior Attorney, represents insurance carriers, self-insured employers and public entities in all aspects of workers' compensation. Before his promotion, Mr. Taylor was an Associate Attorney at the firm, also practicing worker's compensation defense exclusively.
He was an Associate Attorney at Grancell, Stander, Reubens, Thomas & Kinsey in El Segundo, where he handled more than 100 workers' comp cases from inception to trial or settlement. Much of that time, he served as Lead Attorney for American Building Maintenance.
Mr. Taylor also served as Associate Attorney at Hayford & Felchlin in Los Angeles, Chaves & Breault in Torrance, and Domingo, Elias & Vu in Brea. There, too, he practiced exclusively worker's compensation defense, representing employers and public entities including school districts. He was a Paralegal at Samuelsen, Gonzalez, Valenzuela & Brown in Irvine, assisting the firm's attorneys in workers' comp defense.
Before embarking on a legal career, Mr. Taylor was a Work Care Technician at Northbay Healthcare in Vacaville, performing pre-employment tests and occupational health screenings, and managing medical records.
He served several years as Security Forces in the U.S. Air Force, having served two foreign campaign tours in Saudi Arabia, and Panama. His military duties included all aspects of policing, routine and emergency law enforcement, some of which required top-secret clearance. He also supervised and trained troops in investigation and surveillance.
Mr. Taylor received his Juris Doctor degree from Whittier Law School in Costa Mesa, where he served as the campus chapter's President of the Association of Trial Lawyers of America for two years, and was a member of the Trial Advocacy Honors Board. He received his undergraduate degree from Minnesota State University in Moorhead, graduating magna cum laude.
---
Fees
Audio Recording & Materials Package – CD or Download: $425
For CDs please add $8.50 shipping and, in CA, sales tax.
(Audio packages are available approximately two to three weeks after the seminar is held.)
CLE Credit
CA General:  This program is approved for 7.5 units of general CLE in California.
This program is approved for CLE in the states listed above.  Upon request, Pincus Pro Ed will provide any information an attorney needs to support their application for CLE approval in other states other than what is listed above.
Terms and Policies
Recording policy: No audio or video recording of any program is permitted.
Seminar Cancellations: Should you be unable to attend for any reason, please inform us in writing no later than 14 days prior to the event and a credit voucher will be issued. If you prefer, a refund, less a $50 non-refundable deposit, will be issued. No refunds or credits will be given for cancellations received within 14 days of an event. However, if you notify us within 14 days of an event, and wish to convert your in-person attendance registration to an Audio CD package (with handout), we can do so. A small additional shipping charge, and sales tax in CA, will be incurred. No shipping charge is incurred for downloads. We will also issue a voucher for the amount paid if you notify us within 14 days and prefer not to have the audio recording.
Substitutions may be made at any time.
Webinars, Tele-seminars and Webcast Cancellations: Once log-in codes and passwords are issued for a webinar, tele-seminars or webcasts, a refund is not possible. If for any reason you cannot attend the event after you have received the codes, we will automatically convert your registration to an instant streaming/instant download or CD format and provide you with the information you need to access the recording after the program concludes and the recording is available.  Conversions to CD require a $8.50 shipping fee, and in CA, 9% sales tax.
Downloads/CDs/DVDs – Refund policy:
Downloads are non-returnable/non-refundable once purchased and received. Tapes, CDs and DVDs are returnable for a full refund or replacement if defective, within 90 days of purchase.
Reminder: The room temperature at hotels and other seminar locations are notoriously hard to control. Please bring a sweater or jacket in case it gets cold and/or layer as if you are going to the movies so you are comfortable.