Cannabis and Hemp Law and Business in California (CA)
Audio program! (check our CLE Programs page for live versions)
It has been 3 years since California voted to legalize the recreational use of cannabis.  And since that time, there have been many changes, new rules and an explosion in the hemp and CBD market. The latter has created a lot of confusion, among all involved in the industry (and even consumers).
For those attorneys who want to expand their practice and serve clients in this area, or those who already counsel clients related to Medical Marijuana and want to find out about the changes and ramifications of the legalization of cannabis for recreational use, Hemp and CBD, this program is for you.
What should you know about advising clients in the cannabis industry? What are the issues your clients, you, and your law firms face?
You will learn about the impact and regulations related to California's legalization of marijuana.
We'll discuss the various issues you need to look out for when representing clients in this industry, including topics such as:
HEMP & CBD: farming, processing, products and brands- How to advise your clients
M&A: Investing in the industry
Land Use and CEQA Issues
Complying with employment laws and keeping your clients out of trouble
Product liability, labeling and advertising
Taxes and Insurance updates
This program was recorded live on June 4, 2019 in Los Angeles. The recording package, including seminar materials is available now.
Looking for a more introductory-level course to get up-to-speed on the licensing and application process, banking, taxes, IP and even how your law firm gets paid by an all cash business?  Go here for our two-day intro-level course on Recreational and Medical Cannabis in CA, and go here for our one-day course.
Have you ever thought about improving your public speaking skills? Now is the time! Get Faith Pincus' newly published book Being Heard: Presentation Skills for Attorneys, from the ABA now (ABA members receive 10%-20% off). You can order a signed paperback from us at a discount here (free shipping). It is also available on Amazon in Kindle and paperback versions. 
What You Will Learn
HEMP & CBD: farming, processing, products and brands – How to advise your clients
The plant and the cannabis and hemp streams of commerce
Hemp farming in California
Advising manufacturers/processors
How local jurisdictions in California are handling hemp & CBD – how to navigate local regulations and rules
How CBD brands can access the commercial market – what they can and can't sell and can and can't say (CBD content, claims and the FDA and FTC)
Commercial market
Slow implementation of the 2018 farm bill
The recent USDA interim proposed regulations
Rules for products: Where is the FDA in all this? The California Department of Public Health?
State Law / Regulations update
Status of licensing and enforcement under MAUCRSA;
Update on the hottest, newest, and riskiest MAUCRSA regulations and major changes thereto since January 1, 2019;
Essential Business Designation as result of COVID-19 and Effects at the State Level
Timeline for licensing and use of provisional licenses;
Most common issues faced by licensees;
Owner and Financial Interest Holder Designations and Issues

Compliance update and issues
Covid 19 requests for disaster relief to BCC / CDPH / CDFA
BCC license true up fees
Delivery best practices, local regulations, and unique requirements relative to storefront sales
Cannabis Excise Tax accuracy and transparency
Metrc rollout and issues
Advertising limitations on creativity
Merger of three cannabis agencies
From Licensee to Employer – New Labor Law Compliance Obligations During the COVID-19 Pandemic
COVID-19: Managing Employees under Stay-At Home Orders
Dos and Don'ts Under the Family First Coronavirus Response Act
COVID-19 Worker Safety Obligations
Returning to work: labor law compliance issues and strategies
Labor Peace Agreements in 2020
Ending the employment relationship – 8 things you should do before firing any employee
M&A: Investing in the industry
Evaluating Legacy Operators & Operations
Identifying & Remediating Risks
Salvaging Brands, IP and Marks
Case Study – Canadian Exit
Case Study – Crashed Canadian Exit
Receivership/Distressed Assets
Lack of availability of stimulus funds for the cannabis industry
Push to include the industry in the next tranche of funds made available by the government
Land Use
Entitlements (zoning, conditional use permits, environmental)
Development agreements
Leasing tips
Dealing with government staff, agencies and public hearings when an entitlement/licensing application undergoes the public hearing process
Testimonials
"Great panel. This was a comprehensive approach to this industry at the dawn of its development, considering haphazard federal, state, and local regulation. Encompassing a wide-range of issues from product basics to the covid-19 impact, I would recommend this as a primer to anyone interested in addressing their knowledge blind spot in this space." – Rubin Resnick, Esq.
"Good content. Very good presentation on a complicated and ever-changing topic. The attorneys were well-experienced and took into account that non-attorneys were on the call too. Very comprehensive." – John Weninger, Esq.
"Wonderful, covered all subjects." – Eric Anvari, Esq.
"I thought that the program was very good."
"Good program, well-informed and educated speakers."
The following testimonials are from our two-day Recreational & Medical Marijuana conference, which had many of the same speakers.
"Good information that needs to be taken into consideration if one wants to get into the cannabis sector." – Alexander Cohen, Esq.
"Very thorough overview of the industry and the regulations." – John Morelli, Esq.
"Great, practical material." – Michael Yraceburn, Esq.
"Great value and well-run conference. Strong speakers and content."
"Excellent! Super engaging, good use of images and anecdotes. Good source of resources!"
"This was well organized and the presentations were excellent."
"More than expected! Super informative."
"Very, very thorough – more so than others that I've attended."
"Good overview of a complex subject. Good primer."
"Very good! Very engaging."
"Excellent!"
"Great information."
"Very professional, informed panel."
"I received a thorough overview. It was great."
"Excellent."
The following testimonials are from our Marijuana Law & Practice 101 seminar held in Los Angeles:
"Great speakers. Good content and materials." – Rena Wheaton, Esq.
"Great overall information regarding how complex the field is…Everything was great." – Tim Klubnikin, Esq.
"[Chris Conrad was] excellent. I will probably use his services as an expert on my next case." – David Paquin, Esq.
"Wanted an overview of the emerging issues, which was well-presented." – Jeffrey E. Zinder, Esq.
"[Ariel Clark was] excellent."
"Great speaker. [Hillary Bricken] kept us engaged." – Eric Tuy, Esq.
"Fantastic presentation [by the speakers]." – Anthony Parker, Esq.
"Hoped to gain basic understanding of state and federal regulatory framework. Did that and more. Materials [were] excellent…I had a particular medical marijuana issue arise in a property damage case. This seminar provided the background I needed."
"Good coverage of the basics…[materials were] great for reference. Good ethics discussion."
"[Hillary Bricken was] the star of the day! Outstanding!"
"Very interesting and educational. Wanted to learn the basics of marijuana laws. Very good program."
"Great topic. Good overview."
"[Hillary Bricken was] Brilliant!"
"The speakers were clearly very knowledgeable of this topic."
"[Hillary Bricken was] excellent, informative, entertaining, and a great presenter."
"[Ariel Clark was] very knowledgeable."
"[Raza Lawrence was] excellent."
"Hillary Bricken was excellent."
Faculty
Bryan Bergman, Esq.
Partner
Nolan Heimann LLP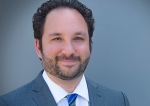 Bryan Bergman joins Nolan Heimann with nearly fifteen years' experience in complex business transactions and civil litigation. As his career developed, he realized that the emerging cannabis industry presented both an opportunity and a challenge, as new cannabis businesses would require legal advice not only on swiftly changing cannabis legislation and regulations, but also on basic legal issues that face any entrepreneurial venture. He has developed an unmatched expertise in this growing industry, speaking regularly on cannabis industry-related topics and educating operators and other professionals, including attorneys and accountants, on this developing area of law. His client services include providing assistance in entity strategy and formation; contract negotiations and drafting on a wide variety of deals including real estate, investment, management, distribution/sales, and other business transactional issues; cannabis license application preparation; regulatory compliance; and organizational structuring and management. In addition to his legal work, Bryan maintains a substantial network of cannabis professionals from a variety of areas available to assist his clients in all aspects of establishing or expanding their businesses, such as legal, financial/accounting, labor, political consulting/lobbying, real estate, banking, business development, media, social media, and brand marketing.
During his legal studies at UC Hastings, Bryan was published in a distinguished law journal for an article on digital sampling, was president of the Association of Communications, Sports and Entertainment Law (ACSEL) , worked closely with the school administration on new admissions, organized charity concerns to benefit the First Five Foundation, and created MCLE panels that were attended by over 500 individuals. Outside of the legal profession and cannabis industry, he has a wide variety of personal interests, including adventure sports, music, and travelling.
---
Oren Bitan, Esq.
Shareholder
Buchalter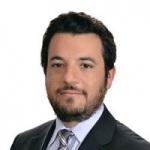 Oren Bitan has an extensive legal background that includes business, real estate, banking, receivership law, consumer product, and commercial litigation. Mr. Bitan is known for his ability to solve complex business disputes for his clients in a strong but practical manner. He is a trusted advisor who guides his clients through their day to day legal concerns, and has particular expertise in disputes involving real estate, banking and mortgage fraud, creditors' rights, film finance, and intellectual property.
Representative clients include banks and financial institutions, state and federal receivers, private investors and investment funds, private equity groups, real property developers, apparel manufacturers, breweries, consumer products companies, and corporate entities large and small.
Mr. Bitan advises cannabis related businesses on a wide variety of topics, including disputes regarding business licenses, receivership over grow facilities and dispensaries, real property development, leasing, and financing for cannabis related businesses, and assembling teams of attorneys to provide general corporate, employment, and intellectual property advice to the industry.
Mr. Bitan is also an experienced appellate lawyer and has successfully argued numerous times before the California Court of Appeal and the Ninth Circuit Court of Appeals.
Mr. Bitan also serves as a member of the Planning Committee for the USC Real Estate Law and Business Forum, a member of the Planning Committee for the USC Intellectual Property Institute.
Prior to law school, Mr. Bitan launched H.I.Q.I. (Hit It 'n Quit It) Media, a film distribution company specializing in documentaries. Notable films he distributed were the Radiohead documentary Meeting People Is Easy, the Academy Award winning documentary The Long Way Home, and the Oscar nominated film The Farm. Mr. Bitan has repeatedly spoken at film festivals and conferences around the world and has been featured in The New York Times, The Los Angeles Times, Rolling Stone, Daily Variety, The Hollywood Reporter and on CNN.
Mr. Bitan has been recognized as a Southern California Rising Star by Super Lawyers from 2013-2017. He has an active pro-bono practice litigating immigration asylum claims, civil rights and Freedom of Information Act lawsuits, and has volunteered with the ACLU of Southern California, Bet Tzedek, and Public Counsel. Prior to joining Buchalter, Mr. Bitan was an associate with a global law firm.
---
Hilary Bricken, Esq.
Partner
Harris Bricken, LLP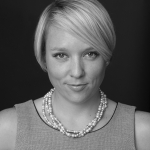 Hilary V. Bricken is a partner at Harris Bricken in its Los Angeles office. Licensed to practice law in California, Washington, and Florida, she is one of the premier cannabis business and regulatory attorneys in the United States. As chair of Harris Bricken's Regulated Substances practice group, which includes the Canna Law Group, she helps cannabis companies of all sizes with their cannabis related legal issues.
In 2013, based on her work in the marijuana industry, The Puget Sound Business Journal named Ms. Bricken one of seven Deal Makers of the Year. From 2014 through 2018, she was named a "Rising Star" by Super Lawyers Magazine. Also in 2015, the Puget Sound Business Journal named Hilary to its Top 40 Under 40 list for business and leadership, and in 2017 the American Bar Association named Hilary a Top 40 Under 40 "On the Rise" attorney in the United States. In 2018, Hilary was honored by National Law Journal as a "Cannabis Law Trailblazer". Hilary also authors a weekly column for Above the Law that features content on marijuana policy and regulation, and Hilary is a regular contributor to and editor of her firm's Canna Law Blog.
---
Michael S. Chernis, Esq.
Partner
Chernis Law Group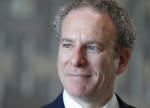 Michael Chernis is one of California's premier experts on marijuana legal issues whether it's criminal, civil, federal, or business related. His law firm, Chernis Law Group P.C. in Santa Monica California, serves the varied needs of collectives, dispensaries, deliveries, cultivators, manufacturers and other medical cannabis clients, including a number of leading cannabis brands. His experience as a federal criminal defense attorney gives him a unique perspective on federal enforcement issues as they pertain to the cannabis industry. As Policy Director of the Los Angeles Cannabis Task Force, he has been at the forefront of driving ballot issues and working with lawmakers to enact changes in the law that will benefit existing and prospective stakeholders.
---
Jonathan Havens, Esq.
Partner
Saul Ewing Arnstein & Lehr LLP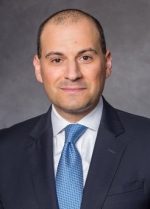 Jonathan Havens is co-chair of the Cannabis Law Practice at Saul Ewing Arnstein & Lehr LLP. He also serves as vice chair of the firm's Food and Beverage Practice and is a member of the firm's Life Sciences Practice. Jonathan's unique perspective on cannabis regulation is informed by his congressional, federal agency, and national and international law firm experience.
He counsels state cannabis license applicants and awardees, ancillary service and product providers, investors, management companies, and various other entities that are affected by federal and state marijuana laws, such as long-term care facilities and higher education institutions.
Before entering private practice, Jonathan served as a regulatory counsel with the U.S. Food and Drug Administration (FDA), where he focused on compliance and enforcement related to promotion, advertising, and labeling. Prior to law school, Jonathan held legislative and government affairs positions in which he managed several areas of policy and drafted legislative proposals, and facilitated the development and execution of strategic communications to members of Congress and their staff aides.
---
Joanna Hossack, Esq.
Clark Howell LLP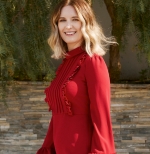 Joanna Hossack is a leading regulatory attorney deftly advising cannabis businesses and aspiring industrial hemp producers across the state, from Humboldt County to the Bay Area, the Central Coast and the greater Los Angeles area. With a keen focus on regulatory compliance and supply chain transactions, Joanna has distinguished herself as an expert and thought leader in the areas of cannabis land use, water rights, and the fast-moving and rapidly expanding hemp & hemp products landscape.
Joanna advises clients on all manner of B2B transactional matters, regulatory compliance, and municipal permitting and state licensing as it relates to ongoing operations as well as corporate transactions. Always on the vanguard of emerging issues, Joanna is actively engaged in the legalization of hemp and hemp-derived cannabinoids through the Hemp Farming Act of 2018 and California's legislative and regulatory efforts at implementation.
Drawn to the legal field because of a calling to give a voice to marginalized communities, Joanna has found a perfect fit working with cannabis entrepreneurs. At the crossroads of an emerging regulated marketplace and an established community of cannabis businesses, Joanna is a diligent and tireless advocate.
Joanna serves on the Board of Directors for the International Cannabis Bar Association where she is Chair of the Student's Committee, and as a Policy Advisor to the Cannabis Distribution Association and the California Growers Association. She is active in local and statewide industry groups and regularly speaks and presents on timely topic influencing the cannabis and hemp markets.
---
Eduard Linetskiy
Founder
CCBC Group Inc.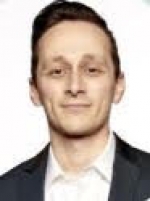 Eduard Linetskiy is currently operating as a cannabis compliance and business consultant and is the Founder of CCBC, LLC. Prior to venturing out as a consultant, Eduard was responsible for ensuring MedMen national operations and assets remained in compliance with applicable state and local cannabis regulations. He oversaw all Compliance functions, which included auditing, operational support, and surveillance.
Prior to joining MedMen, he was the Compliance Director for Los Angeles-based global investment bank Houlihan Lokey, which is a world-leading advisor in mergers, acquisitions, transactions and restructuring. He also worked at MetLife, one of the largest global insurance providers and a was a FINOP examiner for the New York Stock Exchange.
Eduard brings class-leading compliance expertise and unprecedented skills to the fast changing and fast-growing cannabis industry.
---
Jay Purcell, Esq.
Clark Howell LLP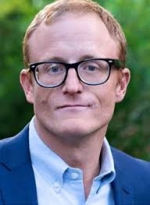 Jay Purcell is a corporate and securities lawyer who represents California's cultivators, manufacturers, distributors and retailers, and the investors who back them. Between the strength of his training in Silicon Valley and the deal volume of Clark Howell's practice, Jay offers extensive experience and sophistication advising cannabis businesses. In a rapidly-changing environment, Jay delivers accurate and actionable advice to cannabis companies and investors, regularly advising collectives/cooperatives and non-profit mutual/public benefit corporations on conversion and acquisition strategies. Most of his practice is dedicated to structuring transactions between licensees and investors in the context of evolving and aggressive regulations.
Prior to working in cannabis, Jay worked as a corporate attorney for tech companies. Beginning at Wilson Sonsini Goodrich & Rosati, P.C., he was trained to represent businesses from idea to exit, concentrating on corporate finance, mergers and acquisitions, and general corporate matters. Representative clients included Google Ventures, Founders Fund, DIA Styling, FireEye, Curse, SurfAir and companies that were sold to Twitter, LinkedIn and Facebook. In 2016, Jay transitioned to a full-time cannabis practice, where the goal remains the same: helping little companies become big companies.
---
Richard Rosenberg, Esq.
Partner
Ballard Rosenberg Golper & Savitt, LLP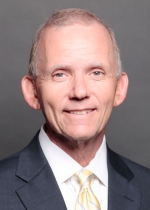 Richard began his career as a workplace lawyer in 1977 after obtaining degrees from Cornell University's School of Industrial & Labor Relations and the Santa Clara University law school. Richard has spent his entire career assisting management defend and risk manage workplace related legal matters and proposed personnel transactions.
His experience in the trenches enables Richard to provide management with a clear-eyed assessment and strategic options. Richard's style is one which motivates his clients and adversaries to work cooperatively to find creative solutions to the toughest workplace challenges.
His reputation as a formidable opponent and labor law strategist who is both fair and trustworthy has resulted in peers naming him to the list of Southern California Super Lawyers every year since the inception of that honor and a listing in Best Lawyers in America since 2009.
Recognized as one of the state's leading experts of workplace law, Richard has lectured extensively for bar associations, trade organizations and management groups throughout the United States and has delivered his proprietary workplace law compliance training and dispute prevention seminars to thousands of lawyers, human resources professionals, business executives and management personnel.
Richard has also published over 75 articles and legal commentaries in numerous trade publications and legal journals and is the creator and principal author of the firm's widely read e-bulletin Compliance Matters.
---
Lesa Slaughter, Esq.
Founder
SLG Slaughter Law Group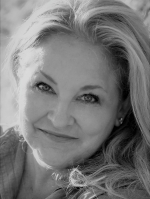 Lesa Slaughter's deep experiential knowledge of California state and local cannabis and land use regulations has made her a go-to attorney for clients seeking to successfully license, acquire, and operate California commercial cannabis businesses. As one of the few California attorneys with decades of regulatory and government experience including issues pertaining to land use entitlements, CEQA, community outreach, and messaging for public hearings, Lesa has successfully helped a number international, national, and California emerging cannabis companies obtain land use and cannabis licensing approvals as well as helped shape California cannabis law at the city, county and state level.
Lesa's legal practice began with the international law firm of Skadden, Arps, Slate & Meagher LLP where she gained her litigation and transactional skills working on a number of international and domestic matters, ranging from large scale business acquisitions, mergers, equity investments, and commercial leasing, to business and class action litigation. Lesa then went on to serve as in house legal and government affairs counsel for 3 major real estate companies, overseeing real estate acquisitions, entitlements, government affairs and development.
Lesa also brings to her practice a unique and broad base of California state and Los Angeles political experience, having served 3 former Los Angeles Mayors and a variety of state elected officials. First, as Chief of Staff to Mayor Richard Riordan, where she was the youngest Chief of Staff ever chosen by a Los Angeles Mayor, followed by serving as a Los Angeles City Commissioner appointed by Mayor Hahn, and a Los Angeles Commissioner appointed by Mayor Antonio Villaraigosa. Lesa was most recently an appointee of former Los Angeles Councilmember Dennis Zine to serve on the Los Angeles Redistricting Committee. Lesa also served as staff to former State Board of Equalization Member, and now Congressman Brad Sherman, as well as campaign staff to Assemblymen Rusty Areias in his bid for California State Controller.
Lesa has been quoted in the New York Times, Los Angeles Times, Los Angeles Business Journal, Variety, the Hollywood Reporter, and numerous other national and California newspapers and media outlets and has been a featured speaker on a variety of legal and political panels including the national conferences of the American Bar Association, and has appeared on Fox News as a guest commentator.
Lesa received her undergraduate degree from New York University and her law degree from Loyola Law School in Los Angeles, California, where she received a number of academic awards and later returned as an adjunct professor teaching Franchise Law. Licensed to practice in California, Lesa is a member of the California State Bar, the American Bar Association, the Los Angeles County Bar Association and the National Cannabis Bar Association.
---
Fees
Recording & Materials Package – CD or Download: $425
Early Bird Pricing $399
For CDs, please add $8.50 shipping and, in CA, sales tax.
(Audio packages are available approximately two to three weeks after the seminar is held.)
CLE Credit
CA General:  This program is approved for 7.0 units of general CLE in California.
This program is approved for CLE in the states listed above.  Upon request, Pincus Pro Ed will provide any information an attorney needs to support their application for CLE approval in other states other than what is listed above. Many attorneys ask for this and are approved in other states.
Terms and Policies
Recording policy: No audio or video recording of any program is permitted.
Seminar Cancellations: Should you be unable to attend for any reason, please inform us in writing no later than 14 days prior to the event and a credit voucher will be issued. If you prefer, a refund, less a $50 non-refundable deposit, will be issued. No refunds or credits will be given for cancellations received within 14 days of an event. However, if you notify us within 14 days of an event, and wish to convert your in-person attendance registration to an Audio CD package (with handout), we can do so. A small additional shipping charge, and sales tax in CA, will be incurred. No shipping charge is incurred for downloads. We will also issue a voucher for the amount paid if you notify us within 14 days and prefer not to have the audio recording.
Substitutions may be made at any time.
Webinars, Tele-seminars and Webcast Cancellations: Once log-in codes and passwords are issued for a webinar, tele-seminars or webcasts, a refund is not possible. If for any reason you cannot attend the event after you have received the codes, we will automatically convert your registration to an instant streaming/instant download or CD format and provide you with the information you need to access the recording after the program concludes and the recording is available.  Conversions to CD require a $8.50 shipping fee, and in CA, 9% sales tax.
Downloads/CDs/DVDs – Refund policy:
Downloads are non-returnable/non-refundable once purchased and received. Tapes, CDs and DVDs are returnable for a full refund or replacement if defective, within 90 days of purchase.
Reminder: The room temperature at hotels and other seminar locations are notoriously hard to control. Please bring a sweater or jacket in case it gets cold and/or layer as if you are going to the movies so you are comfortable.