An Introduction to Commercial Real Estate Transactions: The Big Four (IL)
Audio program! (check our CLE Programs page for live versions)
Commercial real estate transactions are complicated and involve a lot of moving parts. If you would like to learn the four key points to being an effective attorney in this practice area, join us at this upcoming beginner-level seminar, taught by experienced commercial real estate attorneys.
Our excellent faculty will give you a good understanding of: Leasing, Purchase and Sales transactions, Loan Docs and Title Insurance all in the commercial setting only – residential real estate will not be discussed.
The audio package, which includes all seminar materials, will be available within two to three weeks after the seminar.
The recording date for this program is September 14, 2018.
What You Will Learn
The following agenda is tentative. Please check back soon for an updated list of topics.
Commercial Leasing
Purchase and Sale Transactions
Overview
Letters of Intent
The Purchase Agreement

Basic Sections
Title
Survey
Inspection and Feasiblity Period
Bulk Sales
Seller Covenants
Representations and Warranties
Condition of the Property
Closing
Prorations
Notice
Defaults and Remedies
Provisions

Merger
Counterparts
Authority
Severability
Gender
Time is of the essence
Binding effect
Venue and choice of law
Limited Liability Single Purpose Entities

Considerations
Other choices

Third Party Considerations

Lenders
Engineers
Surveyors
Appraiser
Title Company
Insurance Consultants
Brokers
Environmental Consultants
Legal
Commercial Loan Documents
Why loan documents are so important

Attach to real property
Paper trail

Loan Commitment

Basics that should be covered

Loan Agreement
Promissory Note
Mortgage/Deed of Trust
Environmental Indemnity Agreement
Guaranty

Payment Guaranty
Performance Guaranty

Reserve Agreements
Title Insurance in the Commercial Context
What is Title Insurance in Commercial context?

Residential vs. Commercial
Lenders vs. Owners coverage

Schedule A and B-I Requirements

Legal Description Issues
Corporate Documentation

Schedule B-II Exceptions

Endorsements/Aff Coverage

Deletion of Standard exceptions

OA Reps
Mechanic Lien Review
Survey
Tenant Info
Loan Docs
Testimonials
The following testimonials are from our Real Estate Overview program held in Florida:
"Very informative and effective seminar." – E. Briggs, Esq.
"I especially liked the practice tips." – L. Taylor, Esq.
"[John Catalano's] talk on leases was clear and methodical."
"[Michael Greene's] materials were…helpfully put together. They referenced relevant law and will be useful to review in the future. He was very engaging."
"Excellent presentation [by Michael Greene]. Very detailed, thorough and covered the basics."
"The speakers were great — it was 101 level, so an overview of all topics was what was appropriate."
"Interesting. The topic of Execution of Documents was very useful."
"[Catalano and Greene's presentation was] very informative and useful."
"Mr. Greene's detailed outlines were excellent."
"Liked the handout."
"Knowledgeable speakers."
Faculty
Michael J. Delrahim, Esq.
Managing Partner
Brown, Udell, Pomerantz & Delrahim Ltd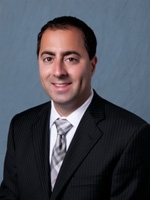 Michael J. Delrahim is the Managing Partner of the law firm of Brown, Udell, Pomerantz & Delrahim Ltd. He has an expansive practice counseling institutions, opportunity funds, sponsors and investment managers with respect to partnerships, debt and equity placement, and real estate and leasing transactions. He also serves in-house as counsel to nationally operating real estate companies.
Complementing his transactional practice, as a member of the federal trial bar, he brings a unique perspective to representing clients in real estate acquisition, development and management, debt and equity source documentation, troubled asset workouts, and partnerships. Michael's representation of managers, sponsors, partners and lenders is comprehensive.
Michael is a member of the Chicago Advisory Board of BBVA Compass. In recognition of his accomplishments, Michael was inducted as a Fellow into the American College of Mortgage Attorneys (ACMA) and is a member of their Diversity Committee.
He is the founder of the Chicago Real Estate Professionals, a monthly networking group that brings together nearly 1000 of the most seasoned real estate professionals to attend a facilitated panel discussion on thought-provoking topics of interest to real estate professionals. An adjunct professor of law at Chicago-Kent College of Law – IIT, he teaches Real Estate Fundamentals and Syndication and lectures extensively before business and legal forums on real estate and related topics. He is a frequent lecturer, writer and commentator on real estate topics for the local and National media.
He is licensed to practice in Illinois and the District of Columbia. He earned a Juris Doctorate degree from Chicago-Kent College of Law – IIT and a Bachelor of Science degree in Political Science from the University of Wisconsin – Madison.
---
Henry Krasnow, Esq.
Partner
Sugar Felsenthal Grais & Helsinger LLP

For over 50 years Henry C. Krasnow has worked with entrepreneurial family and privately-held businesses to develop strategies to solve their business/legal problems by focusing on the risks, costs and impact on profitability of the available alternatives.
Henry's broad range of experience includes representations involving minority shareholder rights, governance structures, succession planning and shareowner disputes, real estate development, leasing, sales and acquisitions, sales and purchases of businesses, banking transactions, employment disputes and discrimination claims, intellectual property (copyright, trademark, trade secret, and unfair competition), civil trial and appellate litigation, arbitration and mediation of business disputes, and debt restructuring.
---
Bill McGuinn, Esq.
Partner
Sugar Felsenthal Grais & Helsinger LLP

William F. McGuinn concentrates his practice in commercial real estate, subsidized residential housing and strategic planning for entrepreneurs. He represents real estate developers, commercial landlords, tenants and various closely-held businesses in complex transactions, locally and throughout the country.
Bill's real estate practice extends to the acquisition, development, sale, leasing and financing of commercial, office, residential and retail properties.
In his affordable housing practice, Bill has represented owners and developers of thousands of housing units in numerous states with multi-layered financing including taxable and tax exempt bonds, low income housing tax credits, HOPE VI, Community Development Block Grants, Neighborhood Stabilization Program funds, Tax Credit Assistance Program and Tax Credit Exchange Program.
Bill has also represented developers of conventionally financed projects, both residential and commercial. He also guides buyers and sellers, landlords and tenants through all aspects of their respective transactions.
Aside from real estate matters, Bill has worked with numerous closely held businesses on a variety of matters including representing business in obtaining credit facilities, structuring start-up organizations and the purchase and sale of a number of business entities.
Bill is an avid sailor and participates annually in the Chicago Yacht Club Race to Mackinac. Bill has also competed in the Transpac, racing from Long Beach, California to Honolulu, Hawaii.
---
Neil Narut, Esq.
Senior Underwriting Counsel
Proper Title, LLC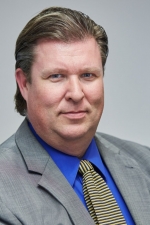 Since being admitted to practice law in Illinois in 1997, Neil F. Narut has provided over twenty years of quality representation in real estate and title insurance matters to Illinois and Wisconsin consumers, national lenders and national title insurance companies. In private practice, Neil represented clients in residential and commercial real estate transactions while also litigating real estate disputes and mechanic's liens claims. In 2008, he joined a multi-state mortgage default firm as the Managing Attorney of its newly opened Chicago-Loop office and provided counsel in title curative and REO transactions for national lenders and servicers. Counsel in title matters eventually extended into Wisconsin, and in 2013, Neil was recruited away from private practice by the North Suburban Commercial Division of the Chicago Title Insurance Company as an Area Underwriter where he was soon thereafter selected to the Fidelity National Financial Underwriting Leadership Program in Jacksonville, FL. In 2018, Neil returned to the Loop when he joined Proper Title as its Senior Underwriting Counsel. Neil frequently speaks at continuing legal education courses both nationally and throughout Chicagoland on a variety of real estate-related topics. A graduate of the John Marshall Law School and Loyola University of Chicago, Neil resides in Lake Geneva, Wisconsin with his family.
---
Fees
Register by July 19th and save on each registration with the Early Bird rate!
Audio Course and Materials Package – CD or Download: $425
Early Bird Pricing $399
For CDs please add $7.50 shipping and, in CA, sales tax.
(Audio packages are available approximately two to three weeks after the seminar is held.)
CLE Credit
IL General:  This program is approved for 6.5 units of general MCLE in Illinois through September 13, 2020.
CA General:  This program is approved for 6.5 units of general CLE in California.
This program is approved for CLE in the states listed above.  Upon request, Pincus Pro Ed will provide any information an attorney needs to support their application for CLE approval in other states other than what is listed above.
Terms and Policies
Recording policy: No audio or video recording of any program is permitted.
Seminar Cancellations: Should you be unable to attend for any reason, please inform us in writing no later than 14 days prior to the event and a credit voucher will be issued. If you prefer, a refund, less a $50 non-refundable deposit, will be issued. No refunds or credits will be given for cancellations received within 14 days of an event. However, if you notify us within 14 days of an event, and wish to convert your in-person attendance registration to an Audio CD package (with handout), we can do so. A small additional shipping charge, and sales tax in CA, will be incurred. No shipping charge is incurred for downloads. We will also issue a voucher for the amount paid if you notify us within 14 days and prefer not to have the audio recording.
Substitutions may be made at any time.
Webinars, Tele-seminars and Webcast Cancellations: Once log-in codes and passwords are issued for a webinar, tele-seminars or webcasts, a refund is not possible. If for any reason you cannot attend the event after you have received the codes, we will automatically convert your registration to an instant streaming/instant download or CD format and provide you with the information you need to access the recording after the program concludes and the recording is available.  Conversions to CD require a $7.50 shipping fee, and in CA, 9% sales tax.
Downloads/CDs/DVDs – Refund policy:
Downloads are non-returnable/non-refundable once purchased and received. Tapes, CDs and DVDs are returnable for a full refund or replacement if defective, within 90 days of purchase.
Reminder: The room temperature at hotels and other seminar locations are notoriously hard to control. Please bring a sweater or jacket in case it gets cold and/or layer as if you are going to the movies so you are comfortable.
Commercial real estate transactions are complicated and involve a lot of moving parts. If you would like to learn about the four key points to being an effective attorney in this practice area, join us at this upcoming beginner-level seminar, taught by experienced commercial real estate attorneys. This program recording date is September 14, 2018.