An Introduction to Commercial Real Estate Transactions: The Big Four (Illinois)
Audio program! (check our CLE Programs page for live versions)
This course offers cutting-edge analysis and instruction on the four critical areas you'll face in a commercial real estate transaction.  Each topic is addressed from multiple perspectives – an approach that registrants praise for providing nuance and greater understanding.
Included in your audio package is a substantial set of digital course materials gathered together specifically for this course.
Who Should Order the Audio Package
This course is designed for lawyers new to the area of commercial real estate transactions who represent, or want to represent, owners, developers, lenders, investors, landlords, and tenants, but it will also be useful to all lawyers in commercial real estate practices and to all real estate brokers, asset managers, and facilities managers.
And for experienced real estate practitioners who have been out of the game for a while, or have not worked in the commercial realm, the course provides an overview and update.  For general practitioners occasionally involved in real estate transactions, the course provides a comprehensive reference.
What You'll Learn
The course is broken up into only four sessions in order to provide an in-depth look and instruction on the four focused topics, instead of a broad survey course with many topics and speakers.
We'll start with the various pitfalls you'll face with commercial leasing and how to avoid making the most dangerous mistakes. This discussion includes an overview of negotiating the lease, including goals, traps of the boilerplate (very important!) and keeping the lender happy.
Next, our speaker will go into detail regarding the economic and operational covenants that should be in commercial leases. He will go on to cover the apportionment of risk related covenants, including insurance, indemnities, casualty, refurbishing, condemnation, environmental matters, assignment and subordination.
Lastly, you'll learn about remedies when the commercial lease goes wrong.
Our second session will go into the life of the Real Estate Deal – the purchase and sale transaction. This discussion includes a general overview of the deal, then delves into the pre-purchase and sale contract, including brokerage agreements, presenting the property, LOIs, and bid procedures
Our experienced faculty will then walk you through the Purchase and Sale Agreement. First he will discuss how to negotiate the contract and what the significant deal points and considerations are.
He'll cover how you draft it and broker participation. He'll cover critical components such as deposits, the due diligence period, title and survey, financing, representations and warranties, closing costs and pro-rations, assignability, default and remedies. Last but not least, he'll get into closing.
In our third session of the day, you will learn all about commercial loan documents. You'll learn why the documents are so important, the basics about loan commitment, your agreement, the promissory note, and the mortgage and deed of trust. This session will also include a discussion about the Environmental Indemnity Agreement, guarantees, and reserve agreements.
Our last session of the day deals with title insurance in the commercial context – something no Commercial Real Estates seminar can do without. It includes an overview of residential v. commercial and lender's v. owner's coverage. Your speaker will discuss Schedule A and B-I Requirements and Schedule B-II Exceptions. Deletion of Standard exceptions will also be discussed
The program will wrap up with a discussion about how all of the topics discussed during the day merge together in forming the final policy.
This is an in-depth, invaluable program designed to help the newer commercial real estate practitioner do their job right and do their job well. It will help you know how to avoid mistakes, how to negotiate on your client's behalf, how to protect your client and how to complete the transactions successfully.
And it is a not-to-miss program for anyone interested in commercial real estate transactions.
The recording date for this program is September 14, 2018.
Do you want to improve your public speaking skills? Get Faith Pincus' newly published book Being Heard: Presentation Skills for Attorneys, from the ABA now (ABA members receive 10% off). It is also available on Amazon in Kindle and paperback versions.
What You Will Learn
Pitfalls in Commercial Leasing: Avoiding the Dangers
Introduction: Avoiding the Pitfalls and the Problems in Negotiating and Living with a Commercial Lease

Essential Goals of a Commercial Lease

The Traps of the Boilerplate Lease

Keeping the Lender Happy

Goal of this Discussion

The Basic Information and Economic Covenants of the Lease

Recitals/Introduction

The Premises

The Term

Base Rent

Additional Rent

Operational Covenants

Use Provisions

Maintenance of Premises and Common Areas

Parking

Utilities; Interruption of Services

Alterations to the Premises and the Project

Apportionment of Risk Covenants

Insurance Requirements

Indemnities

Casualty

Tenant's Completion of Refixturing or Refurbishing Interior Space

Condemnation

Environmental Matters

Assignment and Subletting

Subordination, Attornment and Non-Disturbance

Remedies

Events of Default

Possessory Remedies

Economic Remedies

Attorneys' Fees; Waiver of Jury Trial; Alternative Dispute Resolution
Purchase and Sale Transactions
Overview

Letters of Intent

The Purchase Agreement

Basic Sections

Title

Survey

Inspection and Feasiblity Period

Bulk Sales

Seller Covenants

Representations and Warranties

Condition of the Property

Closing

Prorations

Notice

Defaults and Remedies

Provisions

Merger

Counterparts

Authority

Severability

Gender

Time is of the essence

Binding effect

Venue and choice of law

Limited Liability Single Purpose Entities

Considerations

Other choices

Third Party Considerations

Lenders

Engineers

Surveyors

Appraiser

Title Company

Insurance Consultants

Brokers

Environmental Consultants

Legal
Commercial Loan Documents
Why loan documents are so important

Attach to real property

Paper trail

Loan Commitment

Basics that should be covered

Loan Agreement

Promissory Note

Mortgage/Deed of Trust

Environmental Indemnity Agreement

Guaranty

Payment Guaranty

Performance Guaranty

Reserve Agreements
Title Insurance in the Commercial Context
What is Title Insurance in Commercial context?

Residential vs. Commercial

Lenders vs. Owners coverage

Schedule A and B-I Requirements

Legal Description Issues

Corporate Documentation

Schedule B-II Exceptions

Endorsements/Aff Coverage

Deletion of Standard exceptions

OA Reps

Mechanic Lien Review

Survey

Tenant Info

Loan Docs

How all topics discussed during the day merge together in forming the final policy.
Testimonials
"Excellent! This is what a lot of my practice focuses on, but I still learned a lot of new information." – Daniel North, Esq.
"Very interesting and thorough." – Jerry Szymanski, Esq.
"Very useful." – Brian Iverson, Esq.
"Excellent! Great, substantive presentation."
"Great – very thorough and practical."
"Excellent. Extremely engaging!"
"Very good."
The following testimonials are from our Real Estate Overview program held in Florida:
"Very informative and effective seminar." – E. Briggs, Esq.
"I especially liked the practice tips." – L. Taylor, Esq.
"The talk on leases was clear and methodical."
"The materials were…helpfully put together. They referenced relevant law and will be useful to review in the future. He was very engaging."
"Excellent presentations. Very detailed, thorough and covered the basics."
"The speakers were great — it was 101 level, so an overview of all topics was what was appropriate."
"Interesting. The topic of Execution of Documents was very useful."
"Very informative and useful!"
"Mr. Greene's detailed outlines were excellent."
"Liked the handout."
"Knowledgeable speakers."
Faculty
Kathryn Kovitz Arnold, Esq.
Practice Group Chair/Partner
Taft Stettinius & Hollister LLP

Kathryn is chair of the firm's Real Estate practice which encompasses more than 65 attorneys across all of Taft's offices and was twice named the "Best of the Best" by Midwest Real Estate News Magazine and is also ranked National Tier 1 in Real Estate Law by U.S. News/Best Lawyers.
Kathryn also heads the firm's Condominium practice group which handles all aspects of condominium law, from development to working with homeowner's associations and de-conversions.
For over 25 years Kathryn has played a key role in shaping the landscape of many of Chicago's most diverse neighborhoods and business communities, through her wide-ranging real estate practice. She focuses in the areas of real estate development, commercial and residential condominium development and conversion, leasing, mixed-use projects, restaurants, mixed-use high-rise development, vertical subdivisions and separations, and commercial financing (lender and borrower representation). In the red-hot Chicago rental market, a recent focus of Kathryn's practice has been condominium de-conversions. She has recently been lead counsel on several large condominium de-conversion projects.
Her experience in real estate matters also includes the negotiation of lease agreements, the acquisition and disposition of commercial properties, and negotiation of financing documentation for financial institutions and businesses, including representation of securitized lenders. She also serves as local counsel for out-of-state attorneys with respect to Illinois law matters.
Kathryn is a regular invited presenter at seminars, addressing industry professionals on topics relating to real estate and condominium development and conversion. Kathryn has also drafted and consulted on new legislation and local ordinances regarding condominium law and administration. Kathryn is active with the Chicago Bar Association and served as Chair of its Condominium Subcommittee from 2002 through 2008. She speaks for the National Business Institute at Condominium Law seminars. Additionally, she is a guest lecturer at Kellogg School of Management and Illinois Institute of Technology. Kathryn has been inducted to the Midwest Real Estate News Commercial Real Estate Hall of Fame in 2017 and 2018.
---
Michael J. Delrahim, Esq.
Managing Partner
Brown, Udell, Pomerantz & Delrahim Ltd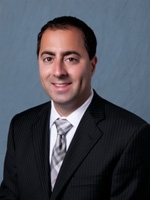 Michael J. Delrahim is the Managing Partner of the law firm of Brown, Udell, Pomerantz & Delrahim Ltd. He has an expansive practice counseling institutions, opportunity funds, sponsors and investment managers with respect to partnerships, debt and equity placement, and real estate and leasing transactions. He also serves in-house as counsel to nationally operating real estate companies.
Complementing his transactional practice, as a member of the federal trial bar, he brings a unique perspective to representing clients in real estate acquisition, development and management, debt and equity source documentation, troubled asset workouts, and partnerships. Michael's representation of managers, sponsors, partners and lenders is comprehensive.
Michael is a member of the Chicago Advisory Board of BBVA Compass. In recognition of his accomplishments, Michael was inducted as a Fellow into the American College of Mortgage Attorneys (ACMA) and is a member of their Diversity Committee.
He is the founder of the Chicago Real Estate Professionals, a monthly networking group that brings together nearly 1000 of the most seasoned real estate professionals to attend a facilitated panel discussion on thought-provoking topics of interest to real estate professionals. An adjunct professor of law at Chicago-Kent College of Law – IIT, he teaches Real Estate Fundamentals and Syndication and lectures extensively before business and legal forums on real estate and related topics. He is a frequent lecturer, writer and commentator on real estate topics for the local and National media.
He is licensed to practice in Illinois and the District of Columbia. He earned a Juris Doctorate degree from Chicago-Kent College of Law – IIT and a Bachelor of Science degree in Political Science from the University of Wisconsin – Madison.
---
Jason Doran, Esq.
Partner
Momkus McCluskey LLC

A partner with Momkus McCluskey LLC, Jason's practice is concentrated in estate planning and estate administration, commercial and residential real estate, including "work outs" (forbearance, foreclosure, short sale, and deed-in-lieu agreements)), business transactions, and general representation of business entities and their principals. In the beginning of his career Jason was a litigator with Dickson and Hasenbalg in Aurora, Illinois, and he brings that experience as an invaluable tool in assisting his clients in his current practice.
Jason is also a licensed real estate broker in the state of Illinois and a member of the National Association of Realtors and the Mainstreet Organization of Realtors. Jason earned his Juris Doctor Cum Laude in 2001 from Northern Illinois University and finished first in his class in the sequence of business courses.
Jason was admitted to practice law in the state of Illinois in 2001. In January 2002, he was admitted to practice in the United States District Court of the Northern District of Illinois and in 2010 he was admitted to practice before the United States Supreme Court.
---
Henry Krasnow, Esq.
Partner
Sugar Felsenthal Grais & Helsinger LLP

For over 50 years Henry C. Krasnow has worked with entrepreneurial family and privately-held businesses to develop strategies to solve their business/legal problems by focusing on the risks, costs and impact on profitability of the available alternatives.
Henry's broad range of experience includes representations involving minority shareholder rights, governance structures, succession planning and shareowner disputes, real estate development, leasing, sales and acquisitions, sales and purchases of businesses, banking transactions, employment disputes and discrimination claims, intellectual property (copyright, trademark, trade secret, and unfair competition), civil trial and appellate litigation, arbitration and mediation of business disputes, and debt restructuring.
---
Kathy Kwak, Esq.
Director of Title Operations & Counsel
Proper Title, Oak Brook

Ms. Kwak began her legal career as an associate in private practice handling all residential real estate transactions, and was an attorney agent with several title companies throughout Chicago. Prior to entering the title industry, she served as Associate General Counsel and Senior Real Estate Advisor for the Chicago Board of Education where she negotiated contracts with various vendors, consultants, organizations and companies on behalf of the Board, and managed all of the rentals for over 600 properties and helped generate approximately million in additional income for CPS.
Ms. Kwak then entered the title industry at one of the largest nationally recognized title companies as an Associate National Underwriting Counsel. She has contributed to the closing of numerous multisite portfolios, including an billion industrial transaction, and has independently underwritten small and large commercial single-site transactions ranging from six-figure farmland dispositions to complex multi-million dollar sale, purchase and refinance portfolios.
Ms. Kwak then continued her legal career to the agency side, and focused on the management of the underwriting and closing of all complex commercial real estate transactions handled by the National Commercial Services division. She worked with top law firms, corporations, REITs, lenders and developers throughout the United States in closing the transactions from start to finish.
Ms. Kwak currently manages and oversees the title department, including the tracking, monitoring and the development of production to evaluate current and future business needs. She provides training for her team to ensure responsive turnaround times and the highest quality in work product. She is an underwriting support and counsel to personnel and customers related to searches, commitments, title clearance, pro formas and policies. She is also part of the business development team for all residential, commercial and new construction transactions.
She is a member of the Chicago Bar Association, the Illinois Land Title Association, and also the Valparaiso University School of Law's Chicago Regional Alumni Council.
Ms. Kwak received her J.D. from Valparaiso University School of Law and her B.S. in Secondary Education with a concentration in English from Indiana University in Bloomington.
---
Bill McGuinn, Esq.
Partner
Sugar Felsenthal Grais & Helsinger LLP

William F. McGuinn concentrates his practice in commercial real estate, subsidized residential housing and strategic planning for entrepreneurs. He represents real estate developers, commercial landlords, tenants and various closely-held businesses in complex transactions, locally and throughout the country.
Bill's real estate practice extends to the acquisition, development, sale, leasing and financing of commercial, office, residential and retail properties.
In his affordable housing practice, Bill has represented owners and developers of thousands of housing units in numerous states with multi-layered financing including taxable and tax exempt bonds, low income housing tax credits, HOPE VI, Community Development Block Grants, Neighborhood Stabilization Program funds, Tax Credit Assistance Program and Tax Credit Exchange Program.
Bill has also represented developers of conventionally financed projects, both residential and commercial. He also guides buyers and sellers, landlords and tenants through all aspects of their respective transactions.
Aside from real estate matters, Bill has worked with numerous closely held businesses on a variety of matters including representing business in obtaining credit facilities, structuring start-up organizations and the purchase and sale of a number of business entities.
Bill is an avid sailor and participates annually in the Chicago Yacht Club Race to Mackinac. Bill has also competed in the Transpac, racing from Long Beach, California to Honolulu, Hawaii.
---
Neil Narut, Esq.
VP, Regional Underwriting Counsel
WFG National Title Insurance Company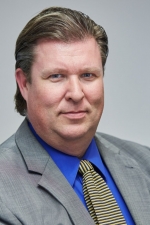 Since being admitted to practice law in Illinois in 1997, Neil F. Narut has provided over twenty years of quality representation in real estate and title insurance matters to Illinois and Wisconsin consumers, national lenders and national title insurance companies. In private practice, Neil represented clients in residential and commercial real estate transactions while also litigating real estate disputes and mechanic's liens claims.
In 2008, he joined a multi-state mortgage default firm as the Managing Attorney of its newly opened Chicago-Loop office and provided counsel in title curative and REO transactions for national lenders and servicers. Counsel in title matters eventually extended into Wisconsin, and in 2013, Neil was recruited away from private practice by the North Suburban Commercial Division of the Chicago Title Insurance Company as an Area Underwriter where he was soon thereafter selected to the Fidelity National Financial Underwriting Leadership Program in Jacksonville, FL.
Recently, Neil became the VP, Regional Underwriting Counsel for WFG National Title Insurance Company. Prior to this, Neil worked at Proper Title as its Senior Underwriting Counsel.
Neil frequently speaks at continuing legal education courses both nationally and throughout Chicagoland on a variety of real estate-related topics. A graduate of the John Marshall Law School and Loyola University of Chicago, Neil resides in Lake Geneva, Wisconsin with his family.
---
Fees
Audio Course and Materials Package – Download or CD: $425
CDs: plus $8.50 shipping and, in CA, sales tax.
CLE Credit
IL General:  This program is approved for 6.5 units of general MCLE in Illinois through September 13, 2020.
CA General:  This program is approved for 6.5 units of general CLE in California.
This program is approved for CLE in the states listed above.  Upon request, Pincus Pro Ed will provide any information an attorney needs to support their application for CLE approval in other states other than what is listed above.
Terms and Policies
Recording policy: No audio or video recording of any program is permitted.
Seminar Cancellations: Should you be unable to attend for any reason, please inform us in writing no later than 14 days prior to the event and a credit voucher will be issued. If you prefer, a refund, less a $50 non-refundable deposit, will be issued. No refunds or credits will be given for cancellations received within 14 days of an event. However, if you notify us within 14 days of an event, and wish to convert your in-person attendance registration to an Audio CD package (with handout), we can do so. A small additional shipping charge, and sales tax in CA, will be incurred. No shipping charge is incurred for downloads. We will also issue a voucher for the amount paid if you notify us within 14 days and prefer not to have the audio recording.
Substitutions may be made at any time.
Webinars, Tele-seminars and Webcast Cancellations: Once log-in codes and passwords are issued for a webinar, tele-seminars or webcasts, a refund is not possible. If for any reason you cannot attend the event after you have received the codes, we will automatically convert your registration to an instant streaming/instant download or CD format and provide you with the information you need to access the recording after the program concludes and the recording is available.  Conversions to CD require a $8.50 shipping fee, and in CA, 9% sales tax.
Downloads/CDs/DVDs – Refund policy:
Downloads are non-returnable/non-refundable once purchased and received. Tapes, CDs and DVDs are returnable for a full refund or replacement if defective, within 90 days of purchase.
Reminder: The room temperature at hotels and other seminar locations are notoriously hard to control. Please bring a sweater or jacket in case it gets cold and/or layer as if you are going to the movies so you are comfortable.