Marijuana Law: Expanded Legalization, Regulatory Reforms, Business Concerns (IL)
Audio program! (check our CLE Programs page for live versions)
Wait! If you want our most current program on Cannabis, you'll want to pre-order our upcoming, Cannabis and Hemp Law and Business in Illinois: The Nuts and Bolts, which will be held in Chicago on February 21st, instead of purchasing this program recorded in 2017.
Our upcoming program addresses the legalization of Cannabis in IL for recreational use, as well as the latest surge in hemp legalization, and business issues related to both, including the latest rules and regulations, compliance, banking, finance and insurance, employment issues, IP, litigation, and a comparison between states with a discussion about what's next.
You can pre-order that audio, which will be available by the first or second week of March, at this link.
If you can't wait, go ahead and purchase this program and we'll give you a code for $100 off the 2020 program (after you order this program).
There is little dispute that 2016 continued a streak of the most significant years in marijuana policy since President Richard M. Nixon signed the Controlled Substances Act into law over 45 years ago.
On November 8, 2016, California, Nevada, Massachusetts, and Maine all voted to legalize recreational marijuana—doubling the number of legal-marijuana states to eight. Arkansas, Florida, and North Dakota legalized medical marijuana for specific medical conditions. Early indicators suggest that 2017 will see even more reforms across the country.
And in Illinois, there are two bills in the state legislature to legalize it for adult use starting 2018. Recently Illinois Sen. Heather Steans and Rep. Kelly Cassidy introduced bills that would make marijuana legal for adults and regulate it similarly to alcohol.
With medical marijuana now legal in 29 states and the District of Columbia, insurers, employers, and business owners are being confronted with new challenges as well as opportunities.
In today's ever-changing legal landscape, is your practice prepared to navigate the nuances of complex cannabis regulation, law, and policy?
Please join us as we guide you through legal considerations faced by businesses, insurers, and employers dealing with the reality of legalized growing, sale, and use of marijuana.
Do you want to improve your public speaking skills? Get Faith Pincus' newly published book Being Heard: Presentation Skills for Attorneys, from the ABA now (ABA members receive 10% off). It is also available on Amazon in Kindle and paperback versions.
What You Will Learn
The Legalization of Marijuana: Background and Statutes discussion
Erin Alexander and Eric Berlin
Overview of legal and regulatory framework of IL Compassionate Use of Medical Cannabis Pilot Program Act

Statutes, Rules, regulations
Agencies regulating
Any potential changes

Licensing and permit status and predictions
Proposed legislation legalizing adult use
Types of Clients attorneys are likely to see in the Industry

Federal Regulatory Framework and Enforcement
Bryna Dahlin and Michael Chernis
McIntosh Case
What will happen under Trump
State v. Federal Law
Criminal Exposure
Department of Justice Rules – Funds on enforcement
Defenses available in Federal Court 

Banking
Manny Flores  
Challenges in maintaining banking accounts
DOJ policy issues for banks three years ago
Federal banking laws background and guidelines
Due Diligence
Advice for clients
Representing dispensaries

Investing
Adam Fayne
Recent trends in investing in cannabis operation
Challenges with investing in cannabis businesses
Common investor concerns
Funding / capital raising from the investor's perspective
Transactions
Cannabis Cultivator/Producer Operations
Charlie Bachtell
Provide insight on the areas of legal representation most useful to, and sought out by, operators in the legal cannabis space.
Day-to-day matters such as:

Capital raising
HR
Litigation
Partner disputes, etc.

The application processes:

Regulation comprehension
Corporate formation,
Application arrangement/drafting, etc.

Employment Issues
David Birnbaum
Overview of issues facing employers
Overview of legal issues and developing case law in IL and other states
Practical advice for advising employers

Real Estate Transactions
Michael Delrahim
Real property purchase & sale agreements;
Cannabis-intensive lease provisions;
Remedies for dealing with defaults

Cannabis Related Litigation (and avoiding it)
Dina Rollman and Julie Stewart
The types of litigation most likely to occur
Best practices to avoid lawsuits
Forums and venue, including ADR clauses
Tips on handling lawsuits
Testimonials
"Learned a lot about a growing legal issue." – Alex Baker, Esq.
"Really good program covering numerous topics…very helpful program with really good and interesting speakers." – Eric Chisholm, Esq.
"Great update and identification and discussion of current topics." – Bob Bauerschmidt, Esq.
"Case law and statutory/regulatory citations were very helpful for future study."
"Excellent introduction to [this] area of law…Excellent seminar. Very informative. Great speakers."
Faculty
Erin Alexander, Esq.
General Counsel
Cresco Labs

Erin Alexander brings a decade of legal experience in the highly regulated gaming industry to the cannabis industry. As an attorney with the Illinois Gaming Board for five years, she counseled the Board and its staff regarding all legal and policy aspects of Gaming Board functions, including the investigation and licensing of individuals and financial transactions with multi-jurisdictional components.
After leaving the Board in 2011, she expanded the breadth of her investigative and compliance experience by working for Spectrum Gaming Group, a leading independent research and professional services firm for the gaming industry, on projects for jurisdictions new to casino gaming. She has also acted as a consultant for Illinois gaming companies, conducting compliance reviews and assessments.
Erin's cannabis experience includes representing a business involved in writing certifications for medical cannabis cards in Illinois, working with a company to draft standard operating procedures for an out-of-state dispensary and assisting a company with a dispensary application in a jurisdiction that has recently legalized medical cannabis. She is a Director and the Co-Vice President of Illinois Women in Cannabis, an organization committed to ensuring that women have meaningful role in the success of Illinois' Medical Cannabis Pilot Program. She is also Secretary of the Illinois Cannabis Bar Association. Erin received her law degree from Northwestern University School of Law and her B.A. in Political Science from Florida State University.
---
Charles Bachtell
CEO
Cresco Labs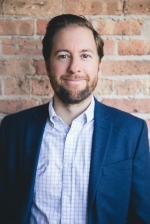 Charles Bachtell is the CEO of Cresco Labs, LLC. Bachtell is an attorney and brings with him deep legal expertise in both corporate governance and complex regulatory compliance. Bachtell helped Cresco secure each of the five (5) licenses that it currently holds and continues to work tirelessly to ensure that Cresco remains an industry leader, setting new standards for a progressive, transparent and reputable medical cannabis community, and operating at all times in a professional, secure and compliant manner. Bachtell is a founding member of the Illinois Cannabis Bar Association and the Medical Cannabis Alliance of Illinois.
Prior to Cresco Labs, Bachtell served for 8 years as the Executive Vice President and General Counsel of Guaranteed Rate, the nation's seventh largest mortgage bank – a leading attorney during the reform of the US mortgage industry, Bachtell established himself as one of the industry's foremost authorities on regulatory affairs and compliance in one of the nation's most heavily regulated industries.
---
Eric P. Berlin, Esq.
Partner
Dentons US LLP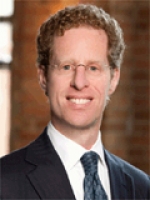 Eric is one of the nation's leading cannabis law authorities, advocating full-time for clients in, or impacted by, the state-legal cannabis industries and tensions with federal law. With more than two decades of courtroom and jury trial experience in high-stakes matters, Eric is ideally suited to counsel companies in this fast-growing industry on how best to achieve their business objectives while avoiding the legal risks of operating in a rapidly evolving regulatory environment brimming with tension between federal and state law. Current clients include large publicly traded companies selling products or services into the cannabis industry, companies involved in financing the industry, vaporizer manufacturers, health care institutions, testing labs, cultivators, processors, and a company operating dispensaries in several states. Eric is a member of the Health Care group and works with colleagues in other practices to provide counseling and compliance advice on numerous other laws applicable to these evolving businesses, from laws governing the employment relationship to laws protecting intellectual property rights. Eric also counsels clients on risk management and litigation avoidance, and provides legal assistance in all types of commercial and corporate transactions.
Eric has also provided government advocacy services at the state level. He worked with members of the Illinois and Ohio legislatures to draft and get passed bills creating medical marijuana dispensaries. He has represented large, publicly traded companies that sell products or services to the cannabis industry, companies involved in financing the industry, vaporizer manufacturers, testing labs, cultivators and processors, and dispensary operators.
Additionally, Eric has also represented non-cannabis industry clients in high-profile health care and antitrust litigations. Some of his successes include a trial in a .3 billion Sherman Act and Robinson-Patman Act case; a False Claims Act case against major pharmacies; a bundling antitrust case against a large medical distributor; an international arbitration between agricultural companies; and appeals in the US Courts of Appeals for the Sixth, Seventh, Ninth and Tenth Circuits.
Eric currently serves as president of board of directors for the University of Chicago GI Research Foundation and a director for the Better Government Association in Chicago.
---
David S. Birnbaum, Esq.
Partner
Jones Day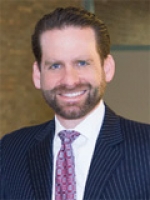 David Birnbaum represents employers in a broad range of labor and employment matters. A substantial portion of his practice focuses on labor relations issues, including collective bargaining, union organizing and decertification proceedings, unfair labor practice cases, strikes and picketing disputes, corporate campaigns, arbitrations, and Section 301 litigation.
David recently advised the City of Detroit on labor and employment matters in connection with the city's historic chapter 9 bankruptcy and other restructuring matters. In that role, he negotiated collective bargaining agreements with numerous unions, including some of the city's largest public safety unions. David also advised the city in restructuring its workforce in order to achieve operational efficiencies. Previously, he played a significant role in the Firm's representation of a multiemployer bargaining coalition consisting of 30 freight rail carriers before Presidential Emergency Board 243. The board, which was tasked with developing recommendations for a collective bargaining settlement to avoid a national strike, adopted the vast majority of the railroads' arguments.
David's litigation experience includes cases arising under ERISA, the FLSA, Title VII, the ADA, the FMLA, the Federal Railroad Safety Act, and a variety of state law statutes. Additionally, he frequently counsels employers regarding compliance with employment laws, hiring and firing, compensation and benefits, noncompete agreements, reductions in force, employment and severance agreements, and business transactions, including mergers and acquisitions.
David is a frequent speaker on labor and employment issues. He coauthors the PLI Labor Management Law Answer Book and is a contributing editor to The Developing Labor Law.
---
Daniel M. Borek, Esq.
Saul Ewing Arnstein & Lehr LLP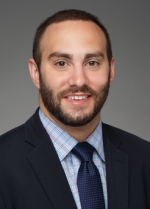 Daniel M. Borek has experience in a broad range of legal matters including corporate, real estate, estate and probate, transactional, and commercial litigation.
Prior to joining Saul Ewing Arnstein & Lehr LLP, he was managing principal of a general practice law firm. Daniel graduated from the University of Florida, Levin College of Law, and was admitted to the Florida bar in 2009 and to the Illinois bar in 2010. Prior to obtaining his Juris Doctorate, Daniel earned a Bachelor of Liberal Arts and Science in Criminology and Law at the University of Florida.
Daniel enjoys advising start-ups, business owners, corporate boards, and individuals on a variety of legal issues, including the new and exciting arena of cannabis law. He consulted and prepared applications for medical marijuana licenses in Illinois and continues to counsel clients on a myriad of issues associated with the industry. Daniel brings a unique perspective to each client with his broad legal experience and background.
---
Bryna Dahlin, Esq.
Partner
Benesch Friedlander Coplan & Aronoff LLP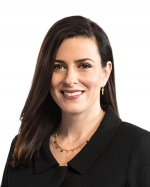 Bryna Dahlin is widely known for effectively navigating the cutting-edge legal issues present in the fast-growing cannabis industry.
She advises cannabis companies of all sizes, from startups to stars in the industry. Clients rely on her practical, real-world approach to navigating the industry's complex and contradictory laws and regulations. Bryna's clients range from growers, distributors, product manufacturers and ancillary businesses to traditional companies who work with and are impacted by cannabis laws.
Bryna advises on issues of regulatory compliance; risk avoidance; company formation; contracts and licensing; corporate transactions; advertising and product packaging; and brand strategy and intellectual property protection. She also performs legal due diligence for investors in the cannabis space and guides hemp, health and beauty brand clients in navigating CBD and FDA laws.
Bryna is also a skilled trial lawyer who has represented clients in an array of high-profile, "bet the company" cases in both trial and appellate court. Past representations include prominent food, pharmaceutical, entertainment, advertising, technology and consumer product companies.
Bryna's desire to play a small part in helping to correct the social injustices resulting from the war on drugs, combined with her significant branding, food and drug law experience, led her to form a legal practice catering to the cannabis industry in 2015. She serves as an adjunct professor at Chicago-Kent College of Law, where she taught Illinois' first law course on cannabis, has lectured around the country on cannabis law, and serves as pro bono counsel to Chicago NORML.
---
Michael J. Delrahim, Esq.
Managing Partner
Brown, Udell, Pomerantz & Delrahim Ltd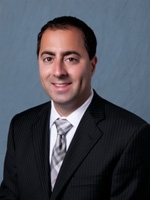 Michael J. Delrahim is the Managing Partner of the law firm of Brown, Udell, Pomerantz & Delrahim Ltd. He has an expansive practice counseling institutions, opportunity funds, sponsors and investment managers with respect to partnerships, debt and equity placement, and real estate and leasing transactions. He also serves in-house as counsel to nationally operating real estate companies.
Complementing his transactional practice, as a member of the federal trial bar, he brings a unique perspective to representing clients in real estate acquisition, development and management, debt and equity source documentation, troubled asset workouts, and partnerships. Michael's representation of managers, sponsors, partners and lenders is comprehensive.
Michael is a member of the Chicago Advisory Board of BBVA Compass. In recognition of his accomplishments, Michael was inducted as a Fellow into the American College of Mortgage Attorneys (ACMA) and is a member of their Diversity Committee.
He is the founder of the Chicago Real Estate Professionals, a monthly networking group that brings together nearly 1000 of the most seasoned real estate professionals to attend a facilitated panel discussion on thought-provoking topics of interest to real estate professionals. An adjunct professor of law at Chicago-Kent College of Law – IIT, he teaches Real Estate Fundamentals and Syndication and lectures extensively before business and legal forums on real estate and related topics. He is a frequent lecturer, writer and commentator on real estate topics for the local and National media.
He is licensed to practice in Illinois and the District of Columbia. He earned a Juris Doctorate degree from Chicago-Kent College of Law – IIT and a Bachelor of Science degree in Political Science from the University of Wisconsin – Madison.
---
Dina Rollman, Esq.
Chief Counsel – Compliance
GTI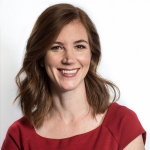 Dina Rollman is GTI's Chief Counsel – Compliance. In this role, she monitors and ensures full compliance with state and federal laws pertaining to GTI's multi-state cultivation and dispensary operations.
Dina is an experienced attorney who, prior to joining GTI and specializing in cannabis law, was a commercial litigation partner, representing plaintiffs and defendants in business disputes throughout the country.
Dina is the founder and President of Illinois Women in Cannabis, a not for profit group that promotes women's role in Illinois' medical cannabis industry. She recently taught Illinois' first Cannabis Law & Policy course as an adjunct professor at Chicago-Kent College of Law. Dina has lectured widely on cannabis topics, addressing national trade conferences, national legal conferences and presenting at legal seminars.
She earned a Bachelor of Arts from Oberlin College and a law degree from Northwestern University School of Law.
When Dina is not moving the cannabis industry forward, you might find her playing tennis, reading or running.
---
Julie Stewart, Esq.
Goldberg Kohn Ltd.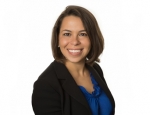 Julie Stewart's practice focuses on complex commercial litigation. Julie has experience litigating cases involving commercial contracts, intellectual property, medical cannabis, banking & finance, real estate, accounting malpractice, antitrust, employment law, non-competition law and bankruptcy issues. Prior to joining the firm, Julie worked at a large Chicago firm and served as a law clerk to Judge Richard C. Wesley of the United States Court of Appeals for the Second Circuit.
Ms. Stewart is admitted to practice in Illinois and is admitted to the U.S. District Court for the Northern District of Illinois. She received her law degree, magna cum laude, from Cornell University Law School in 2010, where she was named to the Order of the Coif. She received her B.A., magna cum laude, from the George Washington University in 2006 in political science. During law school, Ms. Stewart served as a member of Cornell Law School's Moot Court Board and the ABA National Appellate Advocacy moot court team. She also served as a managing editor of the Cornell Law Review. Her article, "'Litigation is not Ping-Pong,' Except When it is: Resolving the Westfall Act's Circularity Problem," is published in the journal's 95th Volume.
---
Fees
Audio Recording & Materials Package – CD or Download: $425
For CDs please add $7.50 shipping and, in CA, sales tax.
(Audio packages are available approximately two to three weeks after the seminar is held.)
CLE Credit
IL General:  This program is approved for 7.5 units of general CLE in Illinois through October 5, 2020.
CA General:  This program is approved for 7.5 units of general CLE in California.
This program is approved for CLE in the states listed above.  Upon request, Pincus Pro Ed will provide any information an attorney needs to support their application for CLE approval in other states other than what is listed above.
Terms and Policies
Recording policy: No audio or video recording of any program is permitted.
Seminar Cancellations: Should you be unable to attend for any reason, please inform us in writing no later than 14 days prior to the event and a credit voucher will be issued. If you prefer, a refund, less a $50 non-refundable deposit, will be issued. No refunds or credits will be given for cancellations received within 14 days of an event. However, if you notify us within 14 days of an event, and wish to convert your in-person attendance registration to an Audio CD package (with handout), we can do so. A small additional shipping charge, and sales tax in CA, will be incurred. No shipping charge is incurred for downloads. We will also issue a voucher for the amount paid if you notify us within 14 days and prefer not to have the audio recording.
Substitutions may be made at any time.
Webinars, Tele-seminars and Webcast Cancellations: Once log-in codes and passwords are issued for a webinar, tele-seminars or webcasts, a refund is not possible. If for any reason you cannot attend the event after you have received the codes, we will automatically convert your registration to an instant streaming/instant download or CD format and provide you with the information you need to access the recording after the program concludes and the recording is available.  Conversions to CD require a $7.50 shipping fee, and in CA, 9% sales tax.
Downloads/CDs/DVDs – Refund policy:
Downloads are non-returnable/non-refundable once purchased and received. Tapes, CDs and DVDs are returnable for a full refund or replacement if defective, within 90 days of purchase.
Reminder: The room temperature at hotels and other seminar locations are notoriously hard to control. Please bring a sweater or jacket in case it gets cold and/or layer as if you are going to the movies so you are comfortable.