2023: The Year in Tort and Personal Injury Law (CA) [Webinar]
Audio program! (check our CLE Programs page for live versions)
This year's Annual Torts Case Law Year in Review covers 2023 and includes CA and 9th Circuit cases, as well as pending Supreme Court case law updates.
Long-time Law Professor Pat Cain has been reviewing Torts and employment law cases for us for more than 15 years, for Fina Advance Tapes/Finz Case Law Updates.  Co-speaker Bethany Kristovich is a litigation partner in the Los Angeles office of Munger, Tolles & Olson whose practice focuses on complex civil litigation, with a particular emphasis in high-stakes trials, including consumer protection, product defect and mass tort contexts.
In this comprehensive three-hour program, Professor Cain and Bethany will walk you through the most important tort related cases of 2023.
In addition to reviewing the most important cases of 2023, they will also discuss how each case impacts existing case law and statues as well as the potential impact on your practice and clients, providing practical advice along the way.
At this program you will hear a unique and interesting discussion that is easy to follow and comprehensive.
And, as an added bonus, you can claim CA Participatory or Self-Study CLE – general or Certified Legal Specialist CLE in Appellate Law. The latter type of CLE has an expiration date, so please see the CLE tab.
Can't attend live?  Order the Recorded Package now by clicking on the button to the right "I Want a Download or DVD/CD" and we'll provide you with the download or CD/DVDs after it is held and recorded live, on Wednesday, February 7, 2024.
Are you interested in enhancing your public speaking abilities? There's no better moment than now to take action! Acquire a copy of Faith Pincus' book, "Being Heard: Presentation Skills for Attorneys," published by the ABA. ABA members can enjoy a special discount of 10%-20%.
Alternatively, you have the option to order a signed paperback directly from us at a discounted price, including free shipping.  Click here to order your signed copy directly from us.
The book is also conveniently available on Amazon in both Kindle and paperback formats. Don't miss this opportunity to improve your presentation skills and make your voice heard!
Agenda
Wednesday, February 7, 2024
Webinar
1:00 p.m. – 4:15 p.m. Pacific Time

1:00 p.m. – 2:30 p.m
Case Law Review and Discussion
Zirpel v. Alki David Productions, Inc., 93 Cal.App.5th 563 (punitive damages)
Altizer v. Coachella Valley Conservation Com., 94 Cal.App.5th 749 (hazardous recreational activity)
Carr v. City of Newport Beach, 94 Cal.App.5th 1199 (hazardous recreational activity)
Beebe v. Wonderful Pistachios & Almonds LLC, 92 Cal.App.5th 351 (causation)
Degala v. John Stewart Co., 88 Cal.App.5th 158 (general contractor liability)
Glynn v. Orange Circle Lounge Inc., 95 Cal.App.5th 1289 (bar owner not liable for patron's death)
Gordon v. Ervin Cohen & Jessup LLP, 88 Cal.App.5th 543 (non-client standing for attorney malpractice claim)
Hacala v. Bird Rides, Inc., 90 Cal.App.5th 292 (improperly parked scooters may result in public nuisance)
Hernandez v. City of Stockton, 90 Cal.App.5th 1222 (defective public sidewalk)
Stack v. City of Lemoore, 91 Cal.App.5th 102 (uneven sidewalk)
Jimenez v. Mrs. Gooch's Natural Food Markets, Inc., 95 Cal.App.5th 645 (exclusive remedy of workers' comp)
2:30 p.m. – 2:45 p.m.
BREAK
2:45 p.m. – 4:15 p.m.
Case law review and discussion (Continued)
Ranger v. Alamitos Bay Yacht Club, 95 Cal.App.5th 240 (exclusive remedy of workers' comp)
Kuciemba v. Victory Woodworks, Inc., 14 Cal.5th 993 (take-home Covid)
Law Firm of Fox and Fox v. Chase Bank, N.A., 95 Cal.App.5th 182 (bank negligence for wrongly disbursed funds)
Leon v. County of Riverside, 14 Cal.5th 910 (negligent infliction of emotional distress)
Liapes v. Facebook, Inc., 95 Cal.App.5th 910 (Facebook gender and age discrimination)
Marin v. Department of Transportation, 88 Cal.App.5th 529 (vicarious liability under retained control of workplace theory)
Nigel B. v. Burbank Unified School Dist., 93 Cal.App.5th 64 (primary assumption of risk not applicable to non-voluntary participation in sports activity)
Downey v. City of Riverside, 90 Cal.App.5th 1033 (bystander emotional distress by plaintiff who heard but did not see the accident)(review has been granted)
Romero v. Los Angeles Rams, 91 Cal.App.5th 562 (2023) (spectator injury from assault by other fans)
Tansavatdi v. City of Rancho Palos Verdes, 14 Cal.5th 639 (design immunity for dangerous condition)
Tentative – additional cases will be added at the end of 2023
Dates/Times/Locations
Webinar
Wednesday, February 7, 2024
1:00 p.m. – 4:15 p.m. Pacific Time
We will send your login details and handout materials a few days before your program.
Testimonials
These testimonials are regarding Professor Pat Cain's Monthly Torts Case Law reviews for us, under the company name Finz (owned by Pincus). Our monthly recorded series has been discontinued and replaced with this annual live review:
"Pincus has carried on the Finz tradition admirably.  Professor Pat Cain, the current 'voice' of the monthly CDs case summaries, is knowledgeable, insightful and easy to listen to.  I have found her analyses and insights very valuable!"
— Hon. David W. Long, Judge of the CA Superior Court (Ret.)
"Best legal updates out there.  Brief but thorough and easily understood."
— Vincent Bartolotta, Esq.
"Finz  on California Tort law not only keep us up-to-date on tort law, but they are also a comprehensive review of the area of tort law with which the subject cases deal.  This is because Professor Cain discusses each case in the context of the surrounding law.  These summaries are essential for anyone practicing personal injury law today!
–Albert J. Lenzi, Jr., Esq.
"I've been a subscriber to Finz for the better part of my career as an attorney and I value the content as much now as I ever did."
— Steven Zwick, Esq.
"I have subscribed to the Finz recordings for many years and find them to be a very easy way to stay up to date on recent cases. The added advantage is that they provide background on what the law was and how it is changed. Keep up the good work."
— Hon. Wendell Mortimer, Judge of the CA Superior Court (Ret.)
"Very nicely done summaries.  Interesting, enjoyable, convenient, time effective, fun to listen to, keeps us abreast of the state of the law, and ahead of the game."
— Alex Lichtner, Esq.
"I am a sole practitioner with a busy litigation practice; the monthly Finz updates are an invaluable resource which enable me to efficiently and effectively stay up to date with newly-decided cases which affect my practice."
— Mike Wright, Esq.
"Epsten, APC is a boutique firm that deals with homeowner associations and construction defect litigation. Dealing in these two areas of law touches upon countless areas of the law.  I try to read the DARs regularly, but simply cannot get through all the material timely.
     I depend heavily on the Finz material and find it enjoyable and most importantly the case analysis is spot on and the references to previous cases is invaluable.  The founder Steve Finz had a brilliant legal mind. He has passed on his concise presentation skills to competent successors who have the ability to make a case understandable in a matter of minutes."
— Jon Epsten, Esq.
"Since the early 90's I've been a Finz subscriber because the content was in-depth and easy to understand. The material kept me up to date and very helpful with law and motion briefs."
— Don Hiney, Esq.
Faculty
Professor Patricia A. Cain
Inez Mabie Distinguished Professor of Law
Santa Clara Law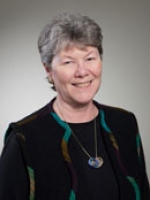 Professor Patricia Cain is the Inez Mabie Distinguished Professor of Law at Santa Clara Law.
She has been the author and voice of Finz Case Law Updates on Torts and Employment law in California for more than a decade, taking over after Steven Finz passed away.
She is currently working on a torts casebook with co-author, Jean C. Love, Sutro Professor of Law, Santa Clara University.
Before joining the SCU faculty in 2007, she served as Vice Provost and Aliber Family Chair in Law at the University of Iowa. She was a member of the faculty at the University of Texas for 17 years before moving to the University of Iowa College of Law in 1991. She also held the H.O. Head Centennial Professor in Real Property Law at the University of Texas (1990-91).
A member of the American Law Institute, and a fellow of the American College of Trusts and Estates Counsel, she has also served on the board of Lambda Legal Defense and Education Fund and is a past president of the Society of American Law Teachers (SALT). She is currently serving as Treasurer of SALT.
She is a frequent lecturer for Continuing Legal Education on topics ranging from taxation to torts.
Professor Cain has published more than 50 law review articles as well as several book chapters, treatises, and books, including Rainbow Rights: The Role of Lawyers and Courts in the Lesbian and Gay Civil Rights Movement (Westview Press 2000); and Sexuality Law, 2nd Edition (with Arthur S. Leonard) (Carolina Academic Press 2009). Professor Cain received her A.B. degree from Vassar College and her J.D. degree from the University of Georgia.
---
Bethany W. Kristovich, Esq.
Partner
Munger Tolles & Olson LLP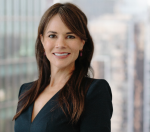 Bethany Kristovich is a litigation partner in the Los Angeles office of Munger, Tolles & Olson.
Ms. Kristovich's practice is focused on complex civil litigation, with a particular emphasis in high-stakes trials, including in the professional responsibility, consumer protection, product defect and mass tort contexts. She has represented some of the nation's largest companies, law firms, and private equity firms in their most sensitive matters. Ms. Kristovich is co-chair of the firm's class action practice group and professional liability defense group.
Ms. Kristovich has represented JUUL, Philip Morris USA, MGM Resorts International, and Occidental Petroleum.
Ms. Kristovich brings a trial-lawyer's sense to developing a case strategy with an eye toward achieving the client's goal. Since joining Munger Tolles, Ms. Kristovich has had a counsel-table role at numerous high-stakes trials and arbitrations, two of which were class action trials in which the plaintiffs requested over a billion dollars in damages. She has also been called upon to defend against numerous applications for preliminary injunction. Ms. Kristovich has earned recognition for her legal victories. In 2023, she was named to the Daily Journal's Top 100 Lawyers list and the Daily Journal's Top Women Lawyers list for the fourth consecutive year. In 2022, she was recognized by Lawdragon on its 500 Leading Litigators in America list. In 2020, she was a Women in Law – USA honoree by Lawyer Monthly Legal. Ms. Kristovich was also named one of California's Top 20 Lawyers Under 40 by the Daily Journal and selected as a "Rising Star" by Super Lawyers. She was also part of the legal team that helped the firm win Law360's Class Action Practice Group of the Year award for her work as part of a trial team for Philip Morris USA.
Ms. Kristovich is an active member of the community. She is a board member of the Legal Aid Foundation of Los Angeles (LAFLA) and the Friends of the LA County Law Library. She was appointed by the Board of Trustees of the State Bar of California to serve as a member of the 2019 Commission on Judicial Nominees Evaluation. Ms. Kristovich is a member of the professional development committee of the American Bar Association Section of Litigation. She serves on the board of the California Women's Law Center, and she is a previous member of the advisory board of the Western Center on Law and Poverty. As a former debater, she volunteers for the Los Angeles Metropolitan Debate League, an organization that encourages high school students in urban schools to participate in debate.
Before joining the firm, Ms. Kristovich served as law clerk to the Honorable Edward Rafeedie in the U.S. District Court for the Central District of California.
---
Fees
Register by January 3rd and save $50 on each registration with the Early Bird rate.
Your discount is automatically applied at checkout – no coupon needed.
Registration fees are per person.
Individual registration:  $249
Early Bird registration: $199
Group: $229 per person for 2 or more from the same company pre-registering at the same time.
Early Bird registration: $179
Government Employee/Legal Aid*/Law Student/Paralegal Rate: $200
Early Bird registration: $150
Your access information and course handout will be sent out a few days before the program.
Program materials:
Registration includes an electronic copy (.pdf) of your seminar handbook. This will be emailed to you a few days before the program. Be sure to check your spam folder if you don't see it by then. Please put info@pincusproed.com in your address book to make sure you receive your pdf of the program handbook.
* Law Student Rate is for current law students only. Please provide your law school ID when you register.
** Legal Aid attorneys are those attorneys employed by Legal Aid/non-profit firms. It does not include attorneys who have their own practice, or are employed by law firms, that volunteer their time for non-profit causes or take on pro-bono cases. It also does not include attorneys who serve on non-profit boards.
Full and partial scholarships may be available to a limited number of Legal Aid attorneys, based upon registration. Please call (877) 858-3848 to discuss or email your request to info@pincusproed.com.
CLE Credit
CA General: This program is approved for 3.0 units of general CLE in California.
CA Certified Legal Specialist Credit in Appellate Law – Participatory CLE: Approved for 3.0 Participatory units through February 6, 2026.
CA Certified Legal Specialist Credit in Appellate Law – Self-Study CLE: Approved for 3.0 Self-Study units through February 6, 2029.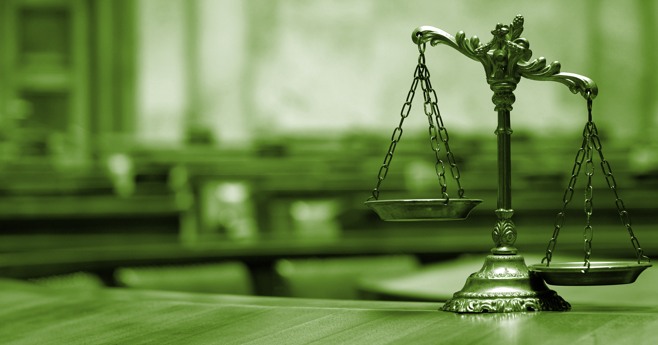 February 7, 2024 | Webinar