Barbara Adams is our Latest Featured Speaker!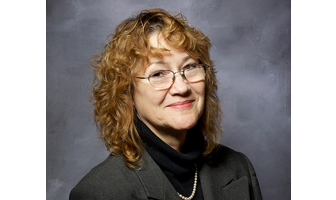 Our latest featured speaker is Barbara Adams from Clark Hill LLP!
Barbara will be on the faculty panel at our upcoming 13th Annual California Superior Court Boot Camp in San Francisco on November 8! Barbara first spoke for us at our 2013 Legal Editing seminar, and has returned to speak at our 9th Annual CA Superior Court Boot Camp, 2015 Jury Selection seminar, and our 12th Annual California Superior Court Boot Camp! Seminar attendees have raved about her presentations, and we can't wait to have her back!
Barbara R. Adams specializes in the defense of toxic tort and product liability litigation involving asbestos, lead, food toxins, underground tanks, and other chemicals in personal injury, property damage, and long-term/latent injury litigation actions. Ms. Adams has completed numerous jury trials in most of the Bay Area Superior Courts, otherwise successfully resolved complex cases, and has participated in the development of complex litigation rules for the Superior and Federal courts.
Ms. Adams also has significant experience and expertise in appellate law. She has filed and defended appeals, writs, and petitions before the California Courts of Appeal, the California Supreme Court, and the Federal Courts of Appeal. Ms. Adams handles appeals in which she has not been involved in the underlying litigation.
You can read Ms. Adams' views on toxic tort and chemical exposure issues at her blog, Toxics Defense.
Ms. Adams received her B.A. in Political Science from California State University at Fullerton in 1977 and her J.D. from the University of Santa Clara School of Law in 1981. She is admitted to practice in California, the U.S. Ninth Circuit Court of Appeals, and the U.S. District Court for the Northern and Eastern Districts of California.