Superior Court Boot Camp (9th Annual): Focus on Pre-Trial and Trial Techniques (CA)
Audio program! (check our CLE Programs page for live versions)
Our 9th Annual trial boot camp focuses on teaching you what you need to know to be an effective trial attorney.
It prepares you for what to expect at trial, provides you with inside information from the judge's perspective and gives you the skills and strategies you need to be more successful in state court.
This boot camp audio program covers everything from your Final Status Conference, to jury selection, opening statements, witness examinations and cross, motions in limine, objections, expert witnesses, closing arguments, exhibits, and post trial motions and more.
And if you need to know about everything that leads up to your court dates, you don't want to miss our other litigation skills boot camp which was held in October:
Supe Court Boot Camp: Discovery, Depos and Motions – Get it Right (9th Annual Boot Camp)
This seminar recording is great for beginning to intermediate attorneys or attorneys wanting to get the court's perspective on effective litigation techniques. This is not an advanced course. The program is taught for CA Superior Court litigation (not federal court).
This program was recorded in 2014 in Los Angeles.
Do you want to improve your public speaking skills? Get Faith Pincus' newly published book Being Heard: Presentation Skills for Attorneys, from the ABA now (ABA members receive 10% off). It is also available on Amazon in Kindle and paperback versions.
What You Will Learn
Settlement Conferences
Using your Case Theme During Trial
Pre-Trial Skills  

Pre-trial timeline
Final Status Conference
Trial Outline
Opening Trial Briefs
Motions in Limine
Other Motions During Trial
Client and Witness Preparation
Juries

Mock Trials and Jury Consultants
Jury selection/voir dire
Jury instructions

Trial Presentation

Opening statements
Direct and Cross-Examinations
Evidentiary Objections
Trial Presentation Continued

Introduction of Exhibits
Expert Witnesses / Expert Reports
Closing Arguments

Judgements

Format
Content

Financial Awards
Injunctive Relief
Other Misc. Issues
Motions During and After Trial 

Motion for New Trial
Motion for J.N.O.V.
Attorneys' Fees
Determining "Prevailing Party" under CCP Sec. 998, 1032 & 1033
Filing Notice of Appeal
Testimonials
"I have utilized all of the service providers that I noted in the survey and truly felt I received great service from each. My favorite continuing legal education seminar provider, Pincus Professional Education is particularly noteworthy though. I have attended about five Pincus seminars. Each was phenomenally packed with useful content and had presenters/speakers of the highest skill level. I would unhesitatingly recommend Pincus to other lawyers and am already planning my next couple of seminars with this CLE provider." – Quote from The Recorder's 'Best of CA 2013' survey.
"The panels both did a good job of progressing through the content with thoughtful, relevant insight." – Adam Stone, Esq.
"This was a very nice overview of trial prep that boosted my confidence as I prep for my trial." – Nicholas Colla, Esq.
"Very validating and also good food for thought. This was very thoughrough training." – Heidi Lehrman, Senior Counsel, CA Department of Managed Health Care
"Very practical advice." – Natilee Riebman, Esq.
"Interesting and helpful insights." – John Jackman, Esq.
"Very informative!" – Lindsay R. Wood, Esq.
"This class was very helpful and informative." – Portasha Moore, Esq.
"My personal objectives were completely satisfied – I left feeling like I had several new ideas and tools I could apply to my work immediately." – Sally Mielke, Esq.
"Excellent speaker – would love to see more judges like hom on the bench." – Erik Rosenblatt, Esq.
"Good speaker. Gave lots of practical examples." – Carol Wyzinski, Esq.
"I learned alot and it was informative" – Ryan Griffith, Esq.
"Excellent speakers!" Amber West, Esq.
"Very good instructors and very informative." – Thomas M. Madruga, Esq.
"This was an excellent program with lots of practical tips to presenting and preparing a case for trial. This is exactly what i was hoping for! I thoroughly enjoyed the fact that all speakers provided anecdotes and examples to bolster the real life application of the skills presented."
"Pincus has the best programs- great topics and dynamic speakers."
"Excellent program." – Thomas Lee, Esq.
"Informative, excellent, engaging."
"I was surprised at how useful and educational this seminar was."
"Great speaker. Interesting and accessible."
"Great tips about deconstructing your case."
"The speakers were extremely articulate and knowledgeable."
"Gave a clear perspective of what happens in the judge's chamber."
"Very informative and engaging. Tons of great ideas!"
"Very informative – especially to a new attorney."
"The seminar was very informative. The speakers provided very useful information in a sufficient and informative manner." – Angela Lin, Esq.
"The panels both did a good job of progressing through the content with thoughtful, relevant insight." Adam Stone, Esq.
"This was a very nice overview of trial prep that boosted my confidence as I prep for my trial." – Nicholas Colla, Esq.
"Very validating and also good food for thought. This was very thorough training." – Heidi Lehrman, Senior Counsel, CA Department of Managed Health Care
"I got a better understanding of the Litigation/Trial process."
"The panelist covered everything! They were quite thorough respective of the time constraints."
"Great info and schedule was followed to cover all the material."
"Interesting panel and topics." – Shelley Crawford, Esq.
"Great panel! Complimented each other well!"
"All the things law school should have taught you, but didn't."
"Even after practicing for several years, it was good to have a discussion regarding the nuts and bolts."
"Every morning should start with an engaging person who is excited to present."
"Great perspective from (court staff)."
"Great panel."
"Detailed and all-encompassing, not too fast, good pace."
"Very engaging presenter."
"Very good."
"Everyone was great, good camaraderie with today's panel."
"Thank you for the resources via email – They are the practical information that I was looking for." – Carol Wyzinski, Esq.
"Very practical advice." – Natilee Riebman, Esq.
"Interesting and helpful insights." – John Jackman, Esq.
"Very informative!" Lindsay R. Wood, Esq.
"This class was very helpful and informative." Portasha Moore, Esq.
"My personal objectives were completely satisfied – I left feeling like I had several new ideas and tools I could apply to my work immediately." – Sally Mielke, Esq.
"I like the A to Z nuts and bolts manner in which this program was conducted. Very helpful refresher course for someone getting back into the courtroom."
"This was the only valuable MCLE I have attended in years."
"This program provided a very helpful overview of the anatomy of a case through trial."
"Good – well satisfied!" – John Corcoran, Esq.
"Checklists and outlines were very helpful." – Natilee Riebman, Esq.
"Very good!" – Kevin Spainhour, Esq.
"Good overview. Kept the crowd engaged."
"Helpful practice points for new attorneys."
"Excellent!" – Kathryn Cotter, Esq.
"It was good to hear the judge's perspective."
"After pulling an all-nighter finishing my research memo, I am very impressed that you all kept me wide-awake and very fascinated and entertained. Thanks!"
"I liked the speakers very much and how they stayed on topic."
"Everything was on point. Thanks!"
"Real life situations combined with humor – thanks! Thanks also for reminders of pertinent code sections and insight into judge's preferences."
"[Speaker] gave a great perspective from a defendant point of view! Very resourceful."
"[The seminar] gave me good insight as to what the court looks for in reading papers. My objective was to improve motion writing and the comments of the presenters were very helpful."
Faculty
Hon. James P. Kleinberg (Ret.)
Retired California Superior Court Judge, Santa Clara County
Neutral, JAMS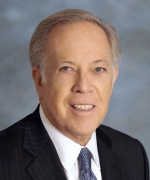 Judge James Kleinberg brings a diverse background to his role as arbitrator and mediator: Federal prosecutor, thirty-four years of business litigation experience throughout the United States and abroad, twelve years as a Superior Court Trial Judge, including three years managing and trying cases in the complex civil calendar, and over four years as a neutral at JAMS. At JAMS, in addition to an active arbitration and mediation practice, he has been chosen to hear mock arguments and trials and to teach and write on litigation subjects here and abroad.
After graduating from the University of Michigan Law School in 1967 Judge Kleinberg was a Trial Attorney with the U.S. Department of Justice, Antitrust Division. In 1969 he entered commercial litigation practice with a firm in San Francisco where he became a partner. In 1983 he joined McCutchen, Doyle, Brown & Enersen (later Bingham McCutchen) as a litigation partner in San Jose, Palo Alto, and San Francisco. His national and international business litigation practice emphasized intellectual property, antitrust, securities, corporate governance, and contract issues. He was listed for over ten years in the publication "Best Lawyers in America." He served for over ten years as an advisor to the Litigation Section of the State Bar, is a Holton Teaching Fellow at the Haas Graduate School of Business, U.C. Berkeley, and has served as a member of the American College of Business Court Judges. In 2013 he was named "Outstanding Jurist" by the Santa Clara County Bar Association, and in 2014 he was named "Trial Judge of the Year" by the Santa Clara County Trial Lawyers Association. He serves as co-ombudsperson in a program initiated by the U.S. District Court, Northern District of California. While in practice he was actively involved in programs for the Ninth Circuit and was on the Magistrate Judge Selection Panel for the District Court. He has been a frequent speaker at programs presented by PLI, the ABA, the State Bar of California, the Sedona Conference, and the San Francisco and Santa Clara Bar Associations. Judge Kleinberg currently serves as a board member for the Association of Business Trial Lawyers-Northern California, the Ingram American Inn of Court, and the Campaign for Legal Services.
---
Hon. Bobbi Tillmon
Los Angeles Superior Court Judge
Superior Court of Los Angeles
Judge Tillmon has participated as a panelist and lecturer in numerous continuing legal and judicial education programs. She has participated on many state and national task forces, committees and community education programs. She is active in several professional associations including California Judges Association and is a life member in the National Bar Association, California Association of Black Lawyers (Co-Chair of the Judicial Section), John M. Langston Bar Association and Black Women Lawyers of Los Angeles, Inc. Judge Tillmon has served on the Los Angeles County Superior Court Executive Committee and currently serves on the Los Angeles Superior Court Diversity Committee and is Vice-Chair of the Access and Fairness Committee.
Her civic contributions have been recognized by the Sojourn Center for Battered Women and Their Children and the Black Women Lawyers Association of Los Angeles Foundation with their Community Service Awards. From the California Association of Black Lawyers she received both their Judicial Excellence Award as well as the President's Award. She also received the Cooper-Sandoz Alumni of the Year Award from the Association of Black Law Alumni of the University of Southern California, the Alumnus of the Year Award from the Black Law Students Association of the University of Southern California and a President's Award from the National Bar Association. Judge Tillmon has served as a judge for the award winning Loyola Law School Young Scholars program for high school students.
Judge Tillmon is currently assigned to the Santa Monica Courthouse in the West District of the Los Angeles County Superior Court hearing civil trials.
---
Hon. Brian R. Van Camp, Ret.
Superior Court of CA, County of Sacramento
Van Camp ADR

Judge Van Camp recently opened Van Camp ADR and was previously a neutral at ADR Services.
Judge Van Camp spent twelve of his almost 16 years on the bench as a trial judge. Settlement/Complex Civil Trials. He has tried a wide variety of cases, involving disputes among businesses, partnerships and shareholders, real estate financing, construction defects, employment and wrongful termination, trade secret, medical malpractice and personal injury and served as an "all purpose" judge in complex cases.
Off the bench, Judge Van Camp served three terms on the Judicial Council Advisory Committee on Civil & Small Claims Law, where he chaired Subcommittees on Complex Litigation and Case Management and Uniform Rules.
Judge Van Camp is a Charter Member and Director of the American College of Business Court Judges and was the Business Court Representative to the ABA's Business Law Section.
An active lecturer and writer, Judge Van Camp has taught over 40 courses to judges, attorneys and CPA's on corporate and business law and trial practices and published over a dozen articles on business regulation, trial procedures and new developments in both the British and Chinese legal systems.
Judge Van Camp practiced Business, Corporate and Securities Law for 23 years prior to his appointment to the bench in 1997, as a partner, successively, with Diepenbrock, Wulff, Plant & Hannegan, Van Camp & Johnson, and Downey Brand, all of Sacramento, specializing in: corporate and limited partnership finance; shareholder & management or partnership disputes; all phases of business operations, from start-up, employment and operating issues, merger & acquisitions, licensing and registration issues, among others.
Judge Van Camp served as California Commissioner of Corporations, from 1971-74, where he oversaw the public offering of corporate securities and franchise opportunities, enforcement of fraud statutes and the licensing of a variety of lenders and fiduciaries.
An avid practitioner of settlement techniques, Judge Van Camp has studied dispute resolution at Harvard Law School (2010), the Strauss Institute at Pepperdine (2012, 2003 and 2001) and the National Judicial College (2007).
Judge Van Camp earned his LL.B. from University of California, Berkeley, School of Law.
---
Barbara R. Adams, Esq.
Member
Clark Hill PLC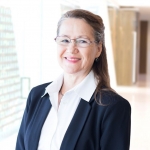 Barbara R. Adams specializes in the defense of toxic tort and product liability litigation involving asbestos, lead, food toxins, underground tanks, and other chemicals in personal injury, property damage, and long-term/latent injury litigation actions. Ms. Adams has completed numerous jury trials in most of the Bay Area Superior Courts, otherwise successfully resolved complex cases, and has participated in the development of complex litigation rules for the Superior and Federal courts.
Ms. Adams also has significant experience and expertise in appellate law. She has filed and defended appeals, writs, and petitions before the California Courts of Appeal, the California Supreme Court, and the Federal Courts of Appeal. Ms. Adams handles appeals in which she has not been involved in the underlying litigation.
You can read Ms. Adams' views on toxic tort and chemical exposure issues at her blog, Toxics Defense.
Ms. Adams received her B.A. in Political Science from California State University at Fullerton in 1977 and her J.D. from the University of Santa Clara School of Law in 1981. She is admitted to practice in California, the U.S. Ninth Circuit Court of Appeals, and the U.S. District Court for the Northern and Eastern Districts of California.
---
Allan J. Gomes, Esq.
Partner and Co-Founder
Anderies & Gomes Employment Law

Allan Gomes offers his clients extensive experience in employment law. He is adept at handling all aspects of employment litigation, from inception through resolution and post-judgment pleadings in state and federal courts. His practice areas of concentration include discrimination and harassment cases, wage and hour matters, trade secret violations, and class action suits. Allan also provides advice and counsel to both corporate leaders and individuals on discrete policy issues, including exempt status, vacation pay, and overtime. He has counseled executives on a variety of employment legal matters, including discrimination, wrongful termination, wage and hour issues, and workforce reductions.
---
Jill F. Kopeikin, Esq.
Kopeikin Legal
Jill Kopeikin has practiced for 25 years in California state and federal courts, focusing on counseling and litigation in the areas of intellectual property, commercial and business disputes, and related employment matters. Ms. Kopeikin is currently a sole practitioner but also has been a partner with large and small firms in Silicon Valley.
Ms. Kopeikin's intellectual property litigation experience includes trade secret misappropriation disputes, patent infringement and licensing disputes, trademark disputes, and copyright matters.
Ms. Kopeikin also has significant experience counseling and handling litigation for a wide variety of business issues as well as employment matters that typically involve claims regarding intellectual property misappropriation and anti-competitive conduct. Ms. Kopeikin has practiced extensively before state and federal trial and appellate courts, as well as arbitration tribunals. In trial practice, she has appeared before judges and juries, and has acted as first chair trial. Ms. Kopeikin has also taken the lead on appellate matters.
Ms. Kopeikin earned her B.S. from the University of Washington in 1989. She earned her J.D. from the University of California at Berkeley (Boalt Hall) in 1992.
---
Germain D. Labat, Esq.
Partner
Greenspoon Marder LLP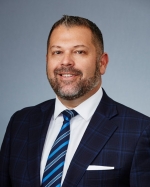 Germain D. Labat is a partner with the Litigation practice group at Greenspoon Marder LLP. Mr. Labat is an experienced trial lawyer who advises and represents companies and their executives in all manner of business and commercial disputes in state and federal courts at both the trial and appellate levels. His national litigation practice includes complex commercial litigation, securities litigation, commercial real estate litigation, corporate governance and control disputes, suits involving non-compete agreements and other restrictive covenants, breach of fiduciary duties, intellectual property litigation, misappropriation of trade secrets, and franchise disputes. His wide-ranging list of clients includes both public and privately held companies across various sectors, including financial services, cosmetics, health care, food and beverage, commercial real estate, energy, retail and technology.
Mr. Labat is a seasoned advocate in the courtroom, having tried numerous jury and bench trials of complex and lengthy matters, including one of the longest bench trials in California history that spanned nearly 300 trial days. While Mr. Labat typically serves as defense counsel, he also has experience representing plaintiffs, having successfully obtained multi million-dollar verdicts for his clients.
Mr. Labat is also experienced in conducting internal investigations, acting as counsel to special litigation committees in response to both external and internal allegations of impropriety, and counseling clients and their boards of directors on pre-litigation strategy and planning.
Mr. Labat was recognized by the Legal 500 United States guide in 2015 in the Securities–Litigation category. Prior to joining the firm, Mr. Labat was a partner with a leading international Am Law 100 firm. Before that he spent his early years of practice representing Silicon Valley start-ups and publicly traded tech companies in the Securities Litigation Group at another Am Law 100 firm.
---
Brian Leinbach, Esq
Attorney
Engstrom, Lipscomb & Lack P.C.

Mr. Leinbach is a native Californian who received his J.D. in 1992. He is a trial lawyer whose areas of practice include general civil litigation, products liability, catastrophic personal injury, insurance bad faith, complex business litigation, medical and legal malpractice, employment litigation, governmental tort actions, tribal litigation, and toxic torts. Mr. Leinbach has litigated all over the country and all over the world having handled matters in Mexico, Nicaragua and Ecuador. In addition to his trial work, he is also an accomplished appellate lawyer who has argued cases in both State and Federal Courts of Appeal. He is a member of, and has appeared before, the United States Supreme Court.
---
Spencer Lucas, Esq
Attorney
Panish Shea & Boyle LLP

Spencer Lucas is a trial lawyer at Panish Shea & Boyle and specializes in litigating complex catastrophic personal injury, products liability and wrongful death cases. He has extensive experience in cases involving traumatic brain injuries and spinal cord injuries and prides himself on helping injured people and their families.
Mr. Lucas has successfully recovered over 0 million for his clients. In 2014 he was a finalist for Trial Lawyer of the Year with the Consumer Attorneys Association of Los Angeles. Mr. Lucas has obtained numerous eight-figure verdicts and settlements in cases throughout California.
Mr. Lucas was also lead trial counsel in the matter of Haskell v. Farmers Insurance in which he won an award of $ 8,652,580 for his client. The settlement offer in this case prior to the award was 0,000.
Mr. Lucas was honored by the Consumer Attorneys of California as a finalist for California Trial Lawyer of the Year in 2011 in recognition of his achievements in the courtroom. He is recognized annually as a "Super Lawyer" by the Super Lawyers® publication.
In addition to his work as a trial lawyer, Mr. Lucas serves on the Board of Directors of the Los Angeles Trial Lawyers' Charities which funds many local charity groups focusing on education, children, and the homeless.
---
Fees
Audio Course Material Package Download: $425
Audio Course Material Package CD: $425, plus $8.50 shipping and, in CA, sales tax.
CLE Credit
CA General:  This program is approved for 6.0 units of general CLE in California.
This program is approved for CLE in the states listed above.  Upon request, Pincus Pro Ed will provide any information an attorney needs to support their application for CLE approval in other states other than what is listed above.
Terms and Policies
Recording policy: No audio or video recording of any program is permitted.
Seminar Cancellations: Should you be unable to attend for any reason, please inform us in writing no later than 14 days prior to the event and a credit voucher will be issued. If you prefer, a refund, less a $50 non-refundable deposit, will be issued. No refunds or credits will be given for cancellations received within 14 days of an event. However, if you notify us within 14 days of an event, and wish to convert your in-person attendance registration to an Audio CD package (with handout), we can do so. A small additional shipping charge, and sales tax in CA, will be incurred. No shipping charge is incurred for downloads. We will also issue a voucher for the amount paid if you notify us within 14 days and prefer not to have the audio recording.
Substitutions may be made at any time.
Webinars, Tele-seminars and Webcast Cancellations: Once log-in codes and passwords are issued for a webinar, tele-seminars or webcasts, a refund is not possible. If for any reason you cannot attend the event after you have received the codes, we will automatically convert your registration to an instant streaming/instant download or CD format and provide you with the information you need to access the recording after the program concludes and the recording is available.  Conversions to CD require a $8.50 shipping fee, and in CA, 9% sales tax.
Downloads/CDs/DVDs – Refund policy:
Downloads are non-returnable/non-refundable once purchased and received. Tapes, CDs and DVDs are returnable for a full refund or replacement if defective, within 90 days of purchase.
Reminder: The room temperature at hotels and other seminar locations are notoriously hard to control. Please bring a sweater or jacket in case it gets cold and/or layer as if you are going to the movies so you are comfortable.