Dante Tosetti is our Latest Featured Speaker!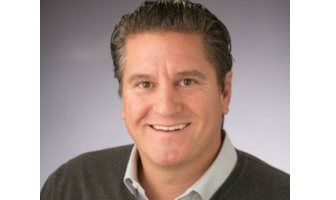 Our latest featured speaker is Dante Tosetti!
Dante will be on the faculty panel at our upcoming Recreational and Medical Marijuana Law and Business in California seminar in Los Angeles on November 1-2! This is Dante's first year speaking with us, and we can't wait for his presentation!
Dante Tosetti is a regulatory compliance and risk management consultant to financial institutions. He has over twenty years of risk management experience within private equity, the Federal Reserve and commercial banking. Dante has been covered by the Wall Street Journal, American Banker, Fortune, Geekwire, Reuters PE Hub, and Credit Union Management Magazine for his expert analysis on banking the nascent cannabis industry in a safe and sound manner. He has presented his views on banking marijuana related business at the Power of Collaboration Global Summit at the United Nations in New York and Innovation Project at Harvard University in Cambridge. He also presented at the Cannabis Banking Working Group convened by California State Treasurer John Chiang, the California Bankers Association's Directors Conference and Bank Counsel Seminar, and the Trigild Fall Conference.
Dante is currently a Regulatory Liaison for a bank which was under a BSA related public enforcement action. Dante was formally recognized as "instrumental" to the bank's successful release from the public enforcement action. Dante is also consulting for the City of Oakland, City of Berkeley, City of Richmond, and County of Alameda's feasibility study for a public bank initiative. He consulted to a lobby group pursuing marijuana related banking legislation in the State of Colorado. He has been a regulatory advisor to a marijuana related Fintech startup. He was an invited guest to the Federal Reserve Bank of San Francisco's cannabis affinity group to discuss marijuana banking policy.
Prior to his independent practice, Dante was the Director of Treasury Compliance with Privateer Holdings, Inc. a global private equity firm shaping the future of the legal cannabis industry. As Director, he oversaw the firm's compliance with laws and regulations, the Department of Justice Cole Memorandum and corresponding FinCEN guidance. He fostered and established first of its kind relationships with banks, credit unions, insurance providers and merchant service providers in the United States, Canada and the EU. Prior to Privateer, Dante was a Bank Examiner with the Federal Reserve Bank of San Francisco where he led and supported safety and soundness examinations of community, regional, and large banks throughout the nine western states. He was responsible for the evaluation of a bank's financial condition and operating performance, including capital, asset quality, earnings, liquidity and sensitivity to market risk, assessment of management performance and the effectiveness of risk management practices and control environment, including internal audit, accounting, and credit review. Other roles included review of the investment portfolio, CRE concentrations, and BSA/AML compliance. He received his credentials from the Federal Reserve Board of Governors as a commissioned Bank Examiner. Prior to the Fed, Dante was a commercial banker with credit related responsibilities including underwriting, elationship management, portfolio management, and distressed debt.
Dante earned a degree in Business Administration from the University of San Diego and is a graduate from the Pacific Coast Banking School at the University of Washington. He resides in Northern California.