Legal Editing: Got Skills? (CA, WA)
Audio program! (check our CLE Programs page for live versions)
This program is no longer approved for CLE credit in Washington. It is still a great program on effective editing and tailoring to your target audience. This course is now 50% off.
The law itself is a collection of words, and the practice of law consists of properly assembling those words to create a compelling argument.
One of the most important and most ignored components of good legal writing is editing. Learn to edit to achieve the right tone for your target audience. You will learn that effective editing converts words to tools, how to edit for the little stuff and big stuff, tricks for effective proofreading, and more.
Writing is winning: Poorly written product can mean losing a case, losing a client, and losing fees.
Brought to you by Pincus Professional Education & The California Young Lawyers Association, the nation's largest association of young lawyers.
This program was recorded in 2013.
Do you want to improve your public speaking skills? Get Faith Pincus' newly published book Being Heard: Presentation Skills for Attorneys, from the ABA now (ABA members receive 10% off). It is also available on Amazon in Kindle and paperback versions.
What You Will Learn
How to create your editing goals based on your audience
Techniques v. Audience – what's up?
How to edit
Figuring out the right tone via editing
How to give and receive editing critiques without conflict
Edit the really little stuff
Edit the really big stuff
Proven editing and proofreading tips
Exercises throughout the program!
Testimonials
San Francisco Testimonials:
"I really enjoyed the hands on editing in the afternoon session." Juan Carlos Gomez-Montejano, Esq.
"The actual writing exercises were great." Jason Sanchez, Esq.
"Very good points, materials, and advice on how to edit documents." Quinn Tang, Esq.
"Helpful discussion on expectation at various stages of editing others' writing and general tips. Well presented."
"Overall, all these speakers were awesome. They gave great input, examples, and had a good vibe together. Very nicely put together!" Suzette Torres, Esq.
"This program was astoundingly engaging and useful. It's actually one for which I'd like to come back in the afternoon for specifics of the general tips discussed in the morning." Tyna Orren, Esq.
"Extremely valuable perspective – there's no substitute for experience." Nancy S. Feldman, Esq.
"Great and varied experience brought helpful perspective to the program." Erica Reily, Esq.
"Good practical advice; appropriately injected humor." Nancy Olson, Esq.
"Very well spoken and engaging. Great to receive feedback from a judge." Farnaz Alemi, Esq.
"Perspective was invaluable." Kimberly Ayala, Esq.
Seattle Testimonials:
"Entertaining and good substance." Aaron Neilson, Esq.
"Good helpful, practical information."
"Very useful." David Chen, Esq.
"Great content." Bruce A. Ritzen, Esq.
"The exercises were helpful."
"Speaker's 'level of edit' discussion was very useful as were the last two articles in the handout materials."
"Good use of examples and stories to keep the topic interesting."
[speaker] "Good speaker. Enjoyed having exercises to do."
Faculty
San Francisco Faculty:
Hon. George P. Schiavelli (Ret.)
United States District Judge (Ret)
ADR Services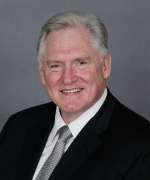 Hon. George P. Schiavelli (Ret.) has had a diverse 30-year legal and judicial career, most recently serving as a judge on the federal bench of the United States District Court, Central District of California. Judge Schiavelli has gained a unique perspective having sat at all positions around the table. After serving on the trial court, he returned to private practice for four years before being appointed to the federal bench. Counsel welcome his pleasant demeanor and appreciate his intelligence and fair-mindedness.
Judge Schiavelli has solid ADR experience. While sitting on the bench, many of his colleagues sent highly complex cases to him to settle and resolved several thousand cases. He participated in negotiations in hundreds of cases involving a wide variety of issues, including: Appellate Mediations, Business/Commercial, Construction, Employment, Entertainment, Environmental, Insurance, Intellectual Property, Personal Injury including premises liability and product liability, Product Liability, Professional Liability including legal and accounting malpractice, Real Estate and Securities.
As a federal district judge in the Central District of California, Judge Schiavelli presided over cases in all areas of federal jurisdiction and decided several notable cases. He actively negotiated and settled complex contract, patent, copyright, trademark, employment, professional liability, securities, civil rights, real estate, complex personal injury, insurance coverage disputes, tort cases, as well as general commercial disputes.
He managed complex commercial disputes in a variety of fields including entertainment, contract, real property, securities, intellectual property, insurance coverage, and patent litigation. He handled cases involving consumer and civil rights class actions, Federal False Claims Act matters, and a variety of employment discrimination disputes.
Judge Schiavelli boasts numerous honors, memberships, and professional activities. Among them are: Adjunct Professor, Southwestern School of Law, 2009 to present; Member, Los Angeles County Bar Association's Litigation Section Executive Committee, 2005-present; State Appellate Judicial Evaluations Committee, 1990-1994; 2001-present Executive Board, LACBA Litigation Section, 2001-present; Board of Directors LACBA Dispute Resolution Services, 2002; Member, Executive Board, ABTL, 2004-2007; Presided over Masters in Trial, ABOTA Los Angeles Chapter, June 2006 Member, California Judges Association, 1994-present; CJA Liaison to Ethics Committee, 1999-2000, Executive Board of the California Judges Association, 1999-2000; Member, Judicial Council Appellate Advisory Committee, 2000-2003; Deputy General Counsel, Rampart Independent Review Panel, 2000; Fee Arbitrator, Los Angeles County Bar Association, 1989-1992; Business Arbitrator, Los Angeles Superior Court Arbitration Program, 1983-1984; and speaker at various bar association, Inns of Court, and community functions.
Judge Schiavelli has authored a few publications, as follows: co-author, Preserving the Record for Appeal, California Civil Appellate Practice, (Continuing Education of the Bar 3d ed.) Chapter 2A; author, "Technology In The Courtroom," California Bar Journal, February 1999; and author, Judicial Perspective for the chapter on privilege in the CEB treatise on civil discovery.
From his associate days at O'Melveny & Myers in 1974-1976, Judge Schiavelli became a partner at Ervin, Cohen & Jessup, 1976-1986, and with Horvitz & Levy, 1986-1994. He was a judge at the Los Angeles County Superior Court, 1994-2000 (Appellate Division, 1997-2000, Presiding Judge since 1999). He was in private arbitration/mediation practice as Of Counsel with Reed Smith, 2000-2004. Judge Schiavelli sat as judge in the United States District Court, Central District of California, 2004-2008.
Judge Schiavelli had his A.B. at Stanford University (1970). He graduated first in his class at UCLA School of Law in 1974 where he earned his J.D.
---
Barbara R. Adams, Esq.
Principal
Scali Rasmussen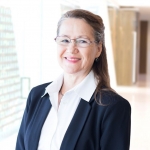 Barbara R. Adams specializes in the defense of toxic tort and product liability litigation involving asbestos, lead, food toxins, underground tanks, and other chemicals in personal injury, property damage, and long-term/latent injury litigation actions. Ms. Adams has completed numerous jury trials in most of the Bay Area Superior Courts, otherwise successfully resolved complex cases, and has participated in the development of complex litigation rules for the Superior and Federal courts.
Ms. Adams also has significant experience and expertise in appellate law. She has filed and defended appeals, writs, and petitions before the California Courts of Appeal, the California Supreme Court, and the Federal Courts of Appeal. Ms. Adams handles appeals in which she has not been involved in the underlying litigation.
You can read Ms. Adams' views on toxic tort and chemical exposure issues at her blog, Toxics Defense.
Ms. Adams received her B.A. in Political Science from California State University at Fullerton in 1977 and her J.D. from the University of Santa Clara School of Law in 1981. She is admitted to practice in California, the U.S. Ninth Circuit Court of Appeals, and the U.S. District Court for the Northern and Eastern Districts of California.
---
Patrick J. Gregory, Esq.
Partner
Shook, Hardy & Bacon, LLP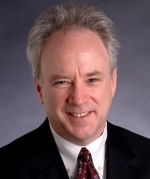 For over 20 years, Pat's emphasis has been on complex litigation at both the trial and appellate levels, including work on tobacco litigation, automotive cases, complicated contractual disputes, business tort claims, environmental litigation, and antitrust matters. Pat's innovative legal analysis, writing and advocacy have frequently led to the dismissal of "bet the company" cases long before they reach trial. Pat has also contributed to the successful defense of these cases at trial by creating compelling case-specific motions in limine, developing creative case strategy and themes, arguing for appropriate jury instructions, and advocating for directed verdict and additional limits on the scope of plaintiff's evidence, claims, damages, and arguments to the jury. He has contributed to several jury research exercises and legal strategy projects performed on behalf of firm clients. In addition, Pat has advised clients on eDiscovery and domestic and foreign data protection issues.
Pat is an active member of SHB's Professional Development Committee and has often presented at firm seminars on a variety of topics, including punitive damages, deposition strategy, legal writing, state and federal motion practice, and summary judgment oral advocacy. Pat helps organize and often presents at an annual joint CLE for the firm's San Francisco and Orange County offices and has helped devise California-specific in house CLEs for those firm offices. Pat also participates as a judge in regional and national oral advocacy competitions in the San Francisco Bay Area, and is an active participant in the Ninth Circuit Court of Appeals' pro bono program.
Pat is a member of the firm's Global Product Liability Group, Antitrust Practice and Appellate Practice. Pat also assists the firm's Public Policy Group with amicus curiae briefing before the California appellate courts.
---
Viiu Spangler Khare, Esq.
Partner
Berkes Crane Robinson & Seal LLP

Viiu Spangler Khare is a partner with Berkes Crane Robinson & Seal LLP. She has practiced in California since 1997 and is an experienced trial attorney with a broad civil practice including breach of contract actions, insurance defense, insurance coverage and toxic torts, with an emphasis on products liability, premises liability and personal injury defense. In addition to managing and trying cases for a variety of corporate clients, Ms. Khare also represents plaintiffs in personal injury and medical malpractice actions. Ms. Khare is a member of the Women Lawyers Association of Los Angeles and regularly volunteers for People For the American Way's Election Protection Program, providing voters with one-to-one assistance at a variety of precincts in the United States on Election Day. Ms. Khare has been recognized by Pasadena Magazine as a 2010 Top Civil Litigation Lawyer and has spoken on a variety of topics at Continuing Legal Education seminars and conferences.
Ms. Khare earned her B.A. at the University of Washington in Seattle, Washington and attended graduate school at the North Carolina School of the Arts. After working as a professional actress for 10 years, Ms. Khare entered law school and received her J.D. from Whittier Law School in Los Angeles, California, graduating cum laude in 1997. While attending Whittier Law School, Ms. Khare was Solicitations Editor for the Whittier Law Review and was active in the Student Bar Association and the Whittier Public Interest Law Foundation.
Ms. Khare authored Happily Settled Ever After: In re the Marriage of Heikes for the Whittier Law Review and her published opinions include Belmonte v. Employer's Insurance Co., (2000) 83 Cal.App.4th 430, 99 Cal.Rptr.2d 661.
---
Marc R. Lewis, Esq.
Partner and Co-Founder
Lewis & Llewellyn LLP

Marc Lewis is a partner and co-founder of Lewis & Llewellyn LLP, a boutique civil litigation firm in San Francisco that represents plaintiffs and defendants in complex commercial cases across the country. Mr. Lewis has handled significant litigation matters for some of the Bay Area's largest corporations.
Mr. Lewis has extensive experience litigating civil cases; he has won cases before juries in state and federal courts, and has also prevailed in the Ninth Circuit Court of Appeals and the California Court of Appeal. Mr. Lewis has also succeeded in alternative dispute resolution, including arbitrations, mediations, and other settlement procedures. Mr. Lewis has taken or defended approximately over one hundred depositions, and has taught courses at Latham & Watkins concerning deposition training.
Before founding Lewis & Llewellyn, Mr. Lewis worked for six years in the San Francisco office of Latham & Watkins, one of the world's leading law firms. At Latham & Watkins, Mr. Lewis focused on complex commercial litigation, specializing in antitrust litigation and white collar criminal defense.
Upon leaving Latham & Watkins, Mr. Lewis served as a Deputy City Attorney on the Trial Team for the City and County of San Francisco. As a trial deputy, Mr. Lewis defended the City and County of San Francisco in state and federal court, specializing in civil rights, constitutional, personal injury, and complex civil cases.
Mr. Lewis clerked for the Honorable Vaughn R. Walker, the former Chief Judge of the Northern District of California.
In addition to his work at Lewis & Llewellyn, Mr. Lewis also currently serves as an Adjunct Professor at Golden Gate University School of Law, where he teaches appellate advocacy.
---
Benjamin G. Shatz, Esq.
Partner/Certified Legal Specialist in Appellate Law
Manatt, Phelps & Phillips, LLP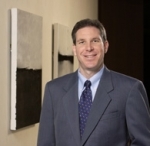 Ben Shatz is a certified specialist in appellate law who has briefed hundreds of civil appeals, writs and petitions in state and federal courts covering areas of law including employment, entertainment, copyright, trademark, land use, banking, insurance, product liability, professional liability, wrongful death, punitive damages, class actions, anti-SLAPP and unfair competition. Before private practice he served as law clerk to Robert J. Johnston, United States Magistrate Judge for the District of Nevada, and as extern to Dorothy W. Nelson, United States Court of Appeals for the Ninth Circuit.
Ben is Editor-in-Chief of California Litigation, the journal of the State Bar's Litigation Section, chairs the Los Angeles County Bar Association's State Appellate Judicial Evaluations Committee and serves on the executive committee of LACBA's Appellate Courts Section. He is a past Chair of the State Bar Committee on Appellate Courts and the LACBA Appellate Courts Committee.
Since 2005, Ben has coordinated lawyer volunteers for the ACE (Appellate Court Experience) program, in which high school students visit the Second District Court of Appeal, for which he was honored as Lawyer of the Year (Private Sector 2008) by the Constitutional Rights Foundation. He has been named a Southern California Super Lawyer in Appellate Practice (2004-2015); listed in Best Lawyers in America for appellate practice (2012-2015); and is AV-Preeminent rated by Martindale-Hubbell.
Ben is a frequent lecturer and publisher of articles on appellate practice, is an editorial consultant for the Matthew Bender Practice Guide on California Civil Appeals & Writs, and blogs at Southern California Appellate News (http://socal-appellate.blogspot.com).
---
Laurie E. Smith, Esq.
Career Law Clerk
United States District Court, Central District of California

Laurie Smith is a career law clerk for the Honorable John F. Walter, U.S. District Court Judge for the Central District of California. Prior to that, Ms. Smith litigated at several law firms in Northern and Southern California. Ms. Smith served as Managing Editor for the Virginia Tax Review Law Journal and is a 1996 graduate of the University of Virginia School of Law.
---
Kevin Underhill, Esq.
Partner
Shook, Hardy & Bacon, LLP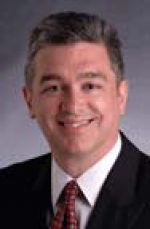 Kevin is an experienced litigator who has been with SHB since 1993 and has practiced in California since 2000. He is an expert on California's consumer protection laws and also has extensive experience in the defense of product liability and business litigation claims, and in opposing class actions. Many of these cases have involved federal preemption and the law applicable to claims for punitive damages. Kevin has drafted numerous successful motions and briefs and has argued before local and appellate judges in both state and federal court. He frequently speaks on topics such as consumer law, legal ethics and legal writing, among others.
Kevin's legal commentaries have been featured in the San Francisco Chronicle, the Wall Street Journal, The Recorder, The Daily Journal, and the law journal The Green Bag. He is a contributor to Forbes.com and has also provided commentary for National Public Radio. Kevin writes about unusual legal news and issues on his website, Lowering the Bar (www.loweringthebar.net), which the ABA Journal recently named to its "Blawg 100" list for the second year in a row.
Kevin is admitted to practice before the state courts of California and Missouri; the U.S. District Courts for the Northern, Eastern, and Central Districts of California and the Western District of Missouri; and the U.S. Courts of Appeals for the Eighth and Ninth Circuits. Kevin received his J.D. in 1993 from Georgetown University Law center and his B.A. in 1988 from the University of Kansas.
---
Seattle Faculty:
Leonard Feldman, Esq.
Partner
Seattle University School of law
Leonard is now a law professor at Seattle University School of law.
Leonard grew up in the Seattle area and graduated from Mercer Island High School. He attended the University of Washington, where he graduated summa cum laude in Psychology. After college, he attended Harvard Law School, where he was twice awarded the Sears Prize (given to the top two students on the basis of grades) and graduated magna cum laude in 1991. He then worked as a judicial law clerk for Ninth Circuit Judge Jerome Farris.
Since completing his Ninth Circuit clerkship, Leonard has specialized in appellate practice before the Ninth Circuit and the Washington appellate courts. In addition to briefing and arguing countless appeals, Leonard is a member of and was previously Chair of the King County Bar Association's Appellate Section, is a member of the Washington Appellate Lawyers Association, and is currently a District Coordinator for the Ninth Circuit Pro Bono Program and a member of the Ninth Circuit's mentor program. He is also a frequent writer and speaker on topics relating to appellate practice. Among other articles, he has co-authored three articles with Washington Court of Appeals Judge Stephen Dwyer regarding appellate brief writing, oral argument, and discretionary review.
Leonard has received many accolades for his work, including being listed in Best Lawyers in America (Appellate Practice); selected as "Local Litigation Star," Benchmark Litigation (Commercial Litigation); and selected as one of Washington's Top 10 Appellate Law Lawyers by Washington Law and Politics. Leonard has also received two Certificates of Appreciation from the Ninth Circuit, one for his work as a Pro Bono Coordinator and the other for teaching an appellate practice course at the University of Washington School of Law that provided students with an opportunity to brief and argue a pro bono appeal in the Ninth Circuit. In 2006, he received the Washington Bar Association's Pro Bono Award for his work in appeals that raise important civil rights issues.
Leonard is admitted to practice before the U.S. Supreme Court, the U.S. Court of Appeals for the Fifth, Eighth, Ninth, and Tenth Circuits, and Washington appellate courts. He was counsel of record and argued in the United States Supreme Court in City and County of San Francisco v. Sheehan, Case No. 13-1412 (2015). His briefing and argument in that case can be found here.
Leonard is also a devoted husband and father of two children—Ben and Tyler. In his free time, he runs, bikes, and swims and follows the local jazz scene where his sons can be heard playing upright bass (Ben) and guitar (Tyler).
---
Hunter O. Ferguson, Esq.
Attorney
Stoel Rives LLP

Hunter Ferguson is an associate in the Litigation group.
Hunter is a former law clerk for Judge Steven J. Dwyer, Washington State Court of Appeals, Division I. Prior to clerking for Judge Dwyer, Hunter clerked for USDC Judge Sarah S. Vance in the Eastern District of Louisiana.
Hunter is listed as a Rising Star (Business Litigation), Washington Super Lawyers®, 2014-2015.
Hunter received his law degree from the University of Chicago Law School and was the University of Chicago Law Review, Topic Access Editor, Vol. 74 and Staff Member, Vol. 73. He also received the Thomas R. Mulroy Prize for Excellence in Appellate Advocacy in 2006.
He participates in Seattle's Ninth Circuit Pro Bono Program and the Northwest Immigrant Rights Project.
---
Paul J. Lawrence, Esq.
Partner
Pacifica Law Group LLP

In April 2011, Paul Lawrence along with five other prominent attorneys – each a partner in global law firm K & L Gates LLP, and each recognized in their fields of bond and municipal law, sophisticated transactions, constitutional law, appeals, litigation and complex dispute resolution – resigned their positions to become co-founders and partners in Pacifica Law Group LLP. The law firm focuses on public and private sector clients in the Pacific Northwest.
Paul Lawrence brings over 27 years of experience to appellate and trial litigation in federal and state courts. He has prevailed in numerous appeals principally in the Ninth Circuit Court of Appeals and the Washington Supreme Court and has been named to Best Lawyers in America for Appeals. Paul has been lead trial counsel in numerous successful, complex, multi–party cases, including jury trials. His practice focuses on municipal, constitutional, environmental, insurance and commercial law. He is admitted to practice in Washington and Montana. Paul serves on the Board of Trustees of the Intiman Theatre and on the Board of Directors of the ACLU of Washington. | J.D., University of Pennsylvania Law School, cum laude. B.A., University of Chicago
Paul has represented a broad range of private and public clients including Fortune 500 Companies, significant local businesses, a foreign nation, Washington counties, cities and port districts, and a sitting Washington State Supreme Court Justice. He litigated precedent setting environmental cases both in the trial and appellate courts. In insurance coverage litigation, he has obtained tens of millions of dollars of recovery on behalf of policyholders for environmental, CGL, mold, D & O, E & O, and property claims. His coverage clients include the former largest waste disposal operator in Washington, Microsoft, Plum Creek Timber, Safeway Inc., and King County. He was lead litigation counsel for the public agency building the new Seattle baseball stadium and successfully defeated over a dozen lawsuits raising constitutional, environmental and condemnation issues filed to stop the project. He has prevailed in numerous cases under the federal Telecommunications Act and the state Land Use Petition Act involving the siting of wireless telecommunications facilities. He has obtained defense verdicts in commercial trials in both federal and state courts. He also has defended class actions and defeated certification of a nationwide class action brought by Hagens and Berman against Microsoft.
Paul maintains an AV rating from Martindale–Hubbell. Paul has been listed in Best Lawyers in America in the specialty of Appellate Law since that category was first recognized in 2007. Washington Law & Politics magazine has identified Paul as a Washington Super Lawyer since 2001, earning top 100 honors in 2002, 2004 and 2007. Seattle Magazine named Paul one of Seattle's Top Lawyers for 2005.
Paul is a member of the American Bar Association Council of Appellate Lawyers as well as the Washington Appellate Lawyers Association. He is a frequent CLE speaker and published author on insurance and environmental matters. He formerly served as policyholder chair of the bad faith sub–committee of the insurance section of the ABA Litigation Section. He has been quoted in the New York Times, the Washington Post, the Seattle Times, the Seattle Post–Intelligencer and Rolling Stone magazine, and has appeared on the Lehrer News Hour.
---
Pamela A. Okano, Esq.
Partner
Reed McClure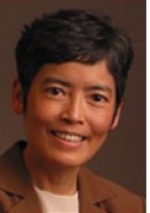 Ms. Okano focuses her practice on appeals and insurance coverage matters.
Ms. Okano has represented parties or amici in appeals before the Washington Supreme Court, Washington Court of Appeals, the United States Court of Appeals for the Ninth Circuit, the Alaska and Montana Supreme Courts, and the Idaho Court of Appeals. She has also briefed appeals before the United States Supreme Court. Her appellate practice involves a wide range of cases including professional liability, insurance coverage, bad faith, tort, commercial, employee discrimination, and contract matters.
Ms. Okano provides clients with opinions and advice on insurance coverage and bad faith matters, drafts policy provisions, and handles coverage and bad faith cases on appeal. She has dealt with a broad spectrum of coverage issues including construction defects, employment, discrimination, advertising injury, personal injury, sexual harassment and abuse, property damage, automobile liability, professional liability, first-party property and collapse, underinsured motorist, fraud, and bad faith.
Ms. Okano received her J.D. from the University of Washington School of Law; Member, Order of the Coif, and was Managing Editor of the Washington Law Review. Ms. Okano is a frequent speaker on appellate and insurance matters.
---
Sidney C. Tribe, Esq.
Carney Badley Spellman, P.S.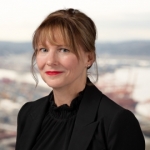 Sidney grew up in Spokane and Seattle, and graduated magna cum laude from Willamette University in 1994 with a B.A. in English Literature. At Willamette she was a G. Herbert Smith Scholar and two-time recipient of the Dona Adams Rothwell Award. She received her J.D. from the University of Washington in 2002, where she was Executive Articles Editor of the Washington Law Review and President of the Moot Court Honor Board. She is also a member of the Order of the Barristers.
Sidney was fortunate to serve as a law clerk for the Honorable William Baker at the Washington State Court of Appeals Division I from 2005 to 2007. Before joining Carney Badley Spellman, she was a partner at Talmadge/Fitzpatrick focusing primarily on appellate practice.
Sidney is a member of the Washington State Bar Association, the King County Bar Association, the Washington Employment Lawyers Association, and Washington Women Lawyers. She has done pro bono work for the Unemployment Law Project, the King County Bar Association Newcomer's Project, and the Ninth Circuit Court of Appeals Pro Bono Program. She has also been a Director at Facing the Future, a nonprofit that helps teachers integrate global issues into their core curriculum. Sidney's incredible husband Mick is a geographer/GIS business analyst, and they have two adorable dogs, Tazzy and Jake.
---
Fees
Audio Course and Materials Package – Download or CD: $425 $212.50
CDs: plus $8.50 shipping and, in CA, sales tax.
This program is no longer approved for CLE credit in Washington. It is now 50% off.
CLE Credit
CA General:  This program is approved for 6.0 units of general CLE in California.
Ethics/Professional Responsibility: 0.5 units.
WA General: This program is no longer approved for CLE credit in Washington.
This program is approved for CLE in the states listed above.  Upon request, Pincus Pro Ed will provide any information an attorney needs to support their application for CLE approval in other states other than what is listed above.
Terms and Policies
Recording policy: No audio or video recording of any program is permitted.
Seminar Cancellations: Should you be unable to attend for any reason, please inform us in writing no later than 14 days prior to the event and a credit voucher will be issued. If you prefer, a refund, less a $50 non-refundable deposit, will be issued. No refunds or credits will be given for cancellations received within 14 days of an event. However, if you notify us within 14 days of an event, and wish to convert your in-person attendance registration to an Audio CD package (with handout), we can do so. A small additional shipping charge, and sales tax in CA, will be incurred. No shipping charge is incurred for downloads. We will also issue a voucher for the amount paid if you notify us within 14 days and prefer not to have the audio recording.
Substitutions may be made at any time.
Webinars, Tele-seminars and Webcast Cancellations: Once log-in codes and passwords are issued for a webinar, tele-seminars or webcasts, a refund is not possible. If for any reason you cannot attend the event after you have received the codes, we will automatically convert your registration to an instant streaming/instant download or CD format and provide you with the information you need to access the recording after the program concludes and the recording is available.  Conversions to CD require a $8.50 shipping fee, and in CA, 9% sales tax.
Downloads/CDs/DVDs – Refund policy:
Downloads are non-returnable/non-refundable once purchased and received. Tapes, CDs and DVDs are returnable for a full refund or replacement if defective, within 90 days of purchase.
Reminder: The room temperature at hotels and other seminar locations are notoriously hard to control. Please bring a sweater or jacket in case it gets cold and/or layer as if you are going to the movies so you are comfortable.