Jury Selection: What Happens When …? (CA)
Audio program! (check our CLE Programs page for live versions)
Jury selection is a difficult process.  There are so many ways an attorney can aid or hinder his or her case when selecting their jury, in voir dire, or with the questionnaire.
Learn from trial attorneys (civil and criminal), judges and jury consultants who will teach you how to get it right, how to improve your skills at selecting a jury, and how to avoid classic mistakes.
The audio also includes a mock jury selection session, overseen by our participating judges.
This program was recorded in 2015.
Do you want to improve your public speaking skills? Get Faith Pincus' newly published book Being Heard: Presentation Skills for Attorneys, from the ABA now (ABA members receive 10% off). It is also available on Amazon in Kindle and paperback versions.
What You Will Learn
Overview of Jury Selection
Goal(s) of jury selection
Is it jury selection or jury de-selection
Socio-psychological aspects
The Law of Jury Selection: focus on ethics
Challenging jurors for cause: The Three-Legged Stool of Bias
The danger of demographics in jury selection
Batson/Wheeler motions in jury selection
Mechanics of Jury Selection
Understanding your venire
The mini-opening statement
The basic mechanics of jury selection
Use and abuse of questionnaires
Rating and tracking methods (including iPad apps?)
Exercising challenges
Strike strategy
Dealing with time limits
Finding Out About Jurors: Voir Dire and Background Checks
Ethical considerations of investigating jurors in the era of social media
Sources of information about jurors
Monitoring jurors social media
Questions from the bench vs. questions from lawyers
Demonstration and Analysis of Jury Selection
Demonstration based on a hypothetical
Analysis of how the issues covered earlier in the day play out in real-life voir dire
Testimonials
"Excellent program full of practical examples; loved the demonstrations at the end." – Kimberly Smith, Esq.
"Great seminar – particularly compared to something I listened to on CD from another MCLE provider." – Ardith Juan, Esq.
"I was very satisfied. I picked up a lot of very useful insights from a panel obviously experienced and talented attorneys." – Luke Ryan, Esq.
"Very professional and informative presentation. Panelists worked so well together – very impressive." – Ardith Juan, Esq.
"The live demonstration was incredibly helpful in illustrating the lessons discussed during this seminar." – Fritzgerald A. Javellana, Esq.
"As a defense attorney, I am regularly staring down the barrel of jury selection with little or no time to prepare. This program helped point out the major points I should focus on during jury selection." – Anthony Burchell, Esq.
"Very informative, a lot of great insight from trainers."
"Good seminar, better than most." – Bill Slaughter, Esq.
"Excellent program." – Paul Blatz, Esq.
"Very helpful and well organized. It was good to hear both sides of various issues."
"Very good information; learned a lot."
"I liked it, very useful."
"Excellent presentation and information."
"The area/topic of jury selection is very unique and interesting."
"Very good seminar overall."
"This was very helpful."
Faculty
Los Angeles Faculty:
Hon. James P. Kleinberg (Ret.)
Retired California Superior Court Judge, Santa Clara County
Neutral, JAMS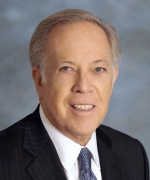 Judge James Kleinberg brings a diverse background to his role as arbitrator and mediator: Federal prosecutor, thirty-four years of business litigation experience throughout the United States and abroad, twelve years as a Superior Court Trial Judge, including three years managing and trying cases in the complex civil calendar, and over four years as a neutral at JAMS. At JAMS, in addition to an active arbitration and mediation practice, he has been chosen to hear mock arguments and trials and to teach and write on litigation subjects here and abroad.
After graduating from the University of Michigan Law School in 1967 Judge Kleinberg was a Trial Attorney with the U.S. Department of Justice, Antitrust Division. In 1969 he entered commercial litigation practice with a firm in San Francisco where he became a partner. In 1983 he joined McCutchen, Doyle, Brown & Enersen (later Bingham McCutchen) as a litigation partner in San Jose, Palo Alto, and San Francisco. His national and international business litigation practice emphasized intellectual property, antitrust, securities, corporate governance, and contract issues. He was listed for over ten years in the publication "Best Lawyers in America." He served for over ten years as an advisor to the Litigation Section of the State Bar, is a Holton Teaching Fellow at the Haas Graduate School of Business, U.C. Berkeley, and has served as a member of the American College of Business Court Judges. In 2013 he was named "Outstanding Jurist" by the Santa Clara County Bar Association, and in 2014 he was named "Trial Judge of the Year" by the Santa Clara County Trial Lawyers Association. He serves as co-ombudsperson in a program initiated by the U.S. District Court, Northern District of California. While in practice he was actively involved in programs for the Ninth Circuit and was on the Magistrate Judge Selection Panel for the District Court. He has been a frequent speaker at programs presented by PLI, the ABA, the State Bar of California, the Sedona Conference, and the San Francisco and Santa Clara Bar Associations. Judge Kleinberg currently serves as a board member for the Association of Business Trial Lawyers-Northern California, the Ingram American Inn of Court, and the Campaign for Legal Services.
---
Hon. Brian R. Van Camp, Ret.
Sacramento Superior Court Judge, 1997-2012
ADR Services, Inc.
Judge Van Camp spent twelve of his almost 16 years on the bench as a trial judge, the last six of which he was assigned to Civil Trials/Civil Settlement/Complex Civil Trials.
As such, he tried a wide variety of cases, involving disputes among businesses, partnerships and shareholders, real estate financing, construction defects, employment and wrongful termination, trade secret, medical malpractice and personal injury and served as an "all purpose" judge in complex cases.
Off the bench, Judge Van Camp served three terms on the Judicial Council Advisory Committee on Civil & Small Claims Law, where he chaired Subcommittees on Complex Litigation and Case Management and Uniform Rules.
Judge Van Camp is a Charter Member and Director of the American College of Business Court Judges and was the Business Court Representative to the ABA's Business Law Section.
An active lecturer and writer, Judge Van Camp has taught over 40 courses to judges, attorneys and CPA's on corporate and business law and trial practices and published over a dozen articles on business regulation, trial procedures and new developments in both the British and Chinese legal systems.
Judge Van Camp practiced Business, Corporate and Securities Law for 23 years prior to his appointment to the bench in 1997, as a partner, successively, with Diepenbrock, Wulff, Plant & Hannegan, Van Camp & Johnson, and Downey Brand, all of Sacramento, specializing in: corporate and limited partnership finance; shareholder & management or partnership disputes; all phases of business operations, from start-up, employment and operating issues, merger & acquisitions, licensing and registration issues, among others.
Judge Van Camp served as California Commissioner of Corporations, from 1971-74, where he oversaw the public offering of corporate securities and franchise opportunities, enforcement of fraud statutes and the licensing of a variety of lenders and fiduciaries.
An avid practitioner of settlement techniques, Judge Van Camp has studied dispute resolution at Harvard Law School (2010), the Strauss Institute at Pepperdine (2012, 2003 and 2001) and the National Judicial College (2007).
Judge Van Camp earned his LL.B. from University of California, Berkeley, School of Law.
Barbara R. Adams, Esq.
Principal
Scali Rasmussen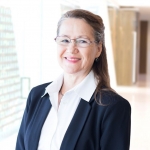 Barbara R. Adams specializes in the defense of toxic tort and product liability litigation involving asbestos, lead, food toxins, underground tanks, and other chemicals in personal injury, property damage, and long-term/latent injury litigation actions. Ms. Adams has completed numerous jury trials in most of the Bay Area Superior Courts, otherwise successfully resolved complex cases, and has participated in the development of complex litigation rules for the Superior and Federal courts.
Ms. Adams also has significant experience and expertise in appellate law. She has filed and defended appeals, writs, and petitions before the California Courts of Appeal, the California Supreme Court, and the Federal Courts of Appeal. Ms. Adams handles appeals in which she has not been involved in the underlying litigation.
You can read Ms. Adams' views on toxic tort and chemical exposure issues at her blog, Toxics Defense.
Ms. Adams received her B.A. in Political Science from California State University at Fullerton in 1977 and her J.D. from the University of Santa Clara School of Law in 1981. She is admitted to practice in California, the U.S. Ninth Circuit Court of Appeals, and the U.S. District Court for the Northern and Eastern Districts of California.
---
Wade K. Chow, Esq.
Managing Attorney
Office of the District Attorney, City and County of San Francisco

Wade Chow has been a prosecutor with the San Francisco District Attorney's Office for 17 years. His experience includes managing the Gang Violence Unit and the Misdemeanor Unit. Previously, he was an associate of Keker & Van Nest (1995-1996) and of Latham & Watkins (1993-1994). He was a judicial clerk for the Hon. Harold M. Fong in the District of Hawaii (1994-1995). He is a 1993 graduate of the Yale Law School.
Please Note: This information is not provided in Mr. Chow's official capacity. Any opinions he expresses during the conference are his personal opinions and do not represent the San Francisco District Attorney's Office.
---
Lynne C. Hermle, Esq.
Partner
Orrick, Herrington & Sutcliffe LLP

Lynne Hermle, a Silicon Valley employment partner, is consistently recognized as one of the best employment lawyers in the country. She has a long track record of jury trial wins as well and has consistently defeated certification in class actions. Chambers USA has described her as "a fantastic lawyer and fabulous litigator." She has been named as one of the two best employment defense lawyers in the Bay Area and one of California Top Women Attorneys (by The Recorder); as one of the Top 10 Leaders of the Pack in America (by Human Resource Executive); in the Top 25 of The Best of The Best USA (by Euromoney); one of America's Top 50 Women Litigators (National Law Journal); and one of America's Top 500 Lawyers and Top 500 Leading Litigators (Lawdragon).
Orrick's Employment Law and Litigation group was recently named Labor & Employment Department of the Year in California by The Recorder, the premier source for legal news, in recognition of their significant wins on behalf of leading multinational companies on today's most complex and challenging employment law matters.
Lynne has special expertise in the retail and tech industries. In wage-and-hour class actions, she has represented employers that include Apple, The Gap, Sears, Burlington Coat Factory, Gymboree, Spencer's Gifts, Banana Republic, Old Navy, Williams Sonoma and Pottery Barn Kids, and Morgan Stanley, bucking the trend and consistently defeating class certification or obtaining summary judgment.
Lynne serves as an Early Neutral Evaluator for the Northern District of California and has been appointed by that court to serve as a mediator in a complex class action. In addition to training and counseling employers, she teaches classes on trial advocacy and substantive employment topics.
---
Andrew R. Livingston, Esq.
Partner
Orrick, Herrington & Sutcliffe LLP

Andrew Livingston, a partner in the San Francisco office, is the Deputy Practice Group Leader of Orrick's Global Employment Law Group. Orrick's Employment Law and Litigation group was recently named Labor & Employment Department of the Year in California by The Recorder, the premier source for legal news, in recognition of their significant wins on behalf of leading multinational companies on today's most complex and challenging employment law matters.
Andrew is a nationally ranked employment litigator. The Daily Journal has listed him as a Top Labor & Employment Attorney for three of the past four years (2011, 2013, and 2014), and he was recently selected by clients as a BTI Client Service Allstar. In 2014, Legal 500 recognized Andrew as a "very effective courtroom advocate who connects well with jurors" and noted that he is "exceptional in his ability to organize complex factual and legal arguments into a simple and persuasive presentation."
Andrew represents clients in a wide variety of industries, but specifically focuses on financial services, retail, technology, and advertising.
He has an extensive class- and collective-action practice. He routinely defends employers in such cases in state and federal courts, particularly in cases alleging violations of the wage-and-hour laws. Andrew also defends employers in numerous other types of cases, such as those related to restrictive covenants and trade secrets, wrongful termination, discrimination, harassment and retaliation.
Andrew regularly appears in state and federal courts, both at the trial and appellate levels, and he has substantial jury trial experience. He has significant experience mediating and arbitrating employment disputes, as well as handling employment matters before administrative agencies. His counseling work includes providing employment advice to management, designing appropriate workplace policies and training managers and other employees.
Andrew is a frequent speaker at employment seminars and programs for a variety of organizations such as the California Employment Law Council, CEB, PLI, NELI, Bridgeport, and Lorman. Recent speech topics include wage-and-hour developments, arbitration, class-action litigation, Supreme Court updates, and termination of employment.
Andrew serves as a member of the Board of Governors of the Boys and Girls Clubs of San Francisco.
---
Myron D. Moye, Esq.
Partner
Alameda Health System

Mike specializes in litigation and counseling related to employment and labor law. He represents employers in disputes in state and federal court, arbitrations, administrative hearings and before government agencies. In addition, he provides preventive advice and training to employers on a variety of employment law issues, including union organizing activity and collective bargaining.
Mike works with private clients ranging from small start-ups to Fortune 500 companies. In addition, Mike's clients include public employers and nonprofit organizations.
Mike's representative Work includes defending, through trial, against individual and class action claims of wrongful termination, discrimination, sexual harassment, violations of labor laws, Computer Fraud and Abuse Act claims, unfair competition, and employment-related torts.
Mike provides advice and representation in administrative hearings, mediation, arbitration and settlement proceedings related to employment claims.
He offers specialized advice and management and conduct (primary fact finder) of investigations in the areas of harassment/discrimination, ethics, and regulatory compliance involving highly placed personnel, high-profile or media-sensitive issues, and/or significant employment/operational issues.
Mike provides advice and counsel concerning interpretation of state and federal labor/employment laws, breach of contract, unfair competition, privacy rights, identity theft, union organizing campaigns (under state and federal law), picketing and demonstrations, EEOC, FEHA, FLSA, OSHA, Labor Commissioner and WCAB complaints, and negotiation/interpretation of collective bargaining agreements.
Mike received his J.D. from the University of California, Los Angeles.
---
Rich Matthews
Senior Trial Consultant
Juryology
Rich Matthews, senior trial consultant and member of the California bar, received his J.D. from the University of Oregon School of Law, and brings an impressive background of litigation and negotiation to his trial consulting.  His expertise encompasses issue analysis, thematic message and communication strategy, all types of focus group research, communication and presentation strategy, story and frame development, voir dire and juror selection, courtroom presentation skills, and post-verdict juror research.  He is also a highly regarded negotiation expert, having worked for a decade with Fortune 100 companies, and applies this to negotiation expertise to maximizing the possibilities in the settlement process as well as in the courtroom.  Rich has innovated the use of focus group results at mediations and in negotiations to achieve better settlements in a shorter time than clients has experienced without them.
Rich has achieved successful results for both plaintiffs and defendants in the civil world, and prosecutors and defendants on the criminal side.
Rich has appeared on national television and in major publications offering commentary on high profile trials.
San Francisco Faculty:
Hon. Cesar Sarmiento (Ret.)
Retired Los Angeles Superior Court Judge (1993-2014)
Judicate West

Hon. Cesar Sarmiento (Ret.) is a distinguished former Settlement Judge of the Los Angeles County Superior Court. During his 26 year tenure, he led hundreds of successful settlement conferences in cases across a broad span of practice areas such as general business commercial disputes, employment, malpractice and personal injury. While on the bench, Judge Sarmiento implemented the first Santa Monica Court personal injury Civil Referee Assisted Settlement Hearing (CRASH) program where he personally participated in 10+ personal injury related settlement conferences per week.
As a mediator, Judge Sarmiento is noted for his dogged determination and follow-up when a case does not settle on the day of mediation. He prides himself on being extremely diligent in his preparation for every matter he handles. He is also well known for his organization and skills in handling complex and high-stake matters, for his thoughtful even handed approach and uncanny ability to break impasse with even the most staunchly opposing viewpoints. Many attorneys regard him as "professional, thoughtful and decisive."
---
Michael E. Cobo
Chief Operating Officer
DecisionQuest

A founding member of DecisionQuest, Mr. Cobo has over 25 years of experience in trial consulting and has been involved in over 800 cases worldwide. In addition to his administrative responsibilities at the firm, he typically involves himself in complex financial disputes, securities matters and cases involving emerging technologies. In the last ten years, he has worked on over 60 engagements specifically assisting clients with preparation for arbitration matters. This experience has yielded data from over 200 arbitrator interviews, and has allowed Mr. Cobo to forge strong relationships with senior arbitrators and retired judges.
Mr. Cobo has an extensive background in understanding the jury's perspective. He uses his years of experience to help clients see their cases through the jury's eyes. Using his depth of knowledge, Mr. Cobo works with trial teams to develop case strategies. He molds these strategies into compelling themes and case stories that can be presented to juries via argument, testimony and visual graphics.
Mr. Cobo aids his clients in creating compelling arguments that persuade key decision makers and juries. In addition, he is adept at simplifying complex procedures and concepts into ideas that juries can quickly understand. He has experience in working with trial teams and juries all across the country.
---
Joe Ferrentino, Esq.
Partner
Newmeyer & Dillion LLP

Mr. Ferrentino is a partner in the Newport Beach office and has a civil litigation practice encompassing complex actions in the areas of business, construction, real estate, governmental tort, products liability, and insurance.
Mr. Ferrentino has been counsel for developers in some of the most complex and publicized construction defect cases in Orange and San Diego Counties. He has tried several of these actions and has argued matters before the Court of Appeal. For example, Mr. Ferrentino was responsible for the defense of a builder involved in the Laguna "Niguel Summit" landslide case which resulted in a multi-million dollar settlement.
Mr. Ferrentino has experience in complex business litigation matters including a dispute involving the development of pharmaceuticals and the representation of a broker of billion worth of military planes. He has also represented builders, counties, and cities in inverse condemnation and dangerous condition claims.
Mr. Ferrentino was identified by U.S. News and World Report as one of the "Best Lawyers in America 2012." He has been selected for inclusion in the Rising Stars and Super Lawyers editions of Los Angeles magazine from 2004-2008 and from 2009-2012 respectively. He was also listed as one of the "Top 50 Orange County Super Lawyers" for 2010 and 2012.
Mr. Ferrentino studied economics at Cal Poly, San Luis Obispo. He graduated second in the class of economics and received the Certificate of Excellence from the school of business. He obtained his Bachelor of Science degree in 1989.
Mr. Ferrentino received his law degree from Loyola Law School in 1992. He was a member of the Dean's Honor List for two of the three years at Loyola. He was also a member of the St. Thomas More Honor Society. Mr. Ferrentino is actively involved in several organizations. In addition to being a member of the California Bar, he is a member of the Orange County Bar Association and the Robert Banyard Inn of Court. Mr. Ferrentino lectures on various matters at national conferences.
---
Valerie Goo, Esq.
Partner
Orrick, Herrington & Sutcliffe LLP

Valerie Goo, a partner in the Los Angeles office, is a member of the Litigation Practice Group. Ms. Goo is a trial lawyer with a focus on intellectual property and complex commercial litigation.
Ms. Goo has had significant litigation experience in the areas of trademark, copyright, trade secret, right of publicity and patent infringement litigation, as well as general business and complex commercial litigation including fraud, breach of contract, breach of fiduciary duty and class action matters. Ms. Goo has conducted over 10 jury and bench trials in federal and state courts as first or second chair, as well as numerous arbitrations. Additionally, Ms. Goo has state and federal appellate experience, including oral argument before the Ninth Circuit. Ms. Goo also has experience in trademark prosecution and enforcement.
---
Patrick Rogan, Esq.
Neutral
ADR Services, Inc.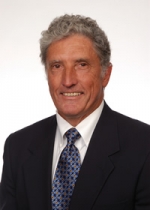 Patrick G. Rogan is an accomplished trial attorney with more than 40 years experience serving a worldwide retinue of clients. He has tried over 120 jury trials to verdict, as well as numerous arbitrations and court trials. Trial matters have included tort, business, intellectual property, premises liability, maritime, insurance disputes, class actions and professional malpractice matters including medical and medical products.
In addition to his trial work, he has successfully resolved hundreds of cases for the Los Angeles Superior Court serving as a JSOP mediator. Cases have included police misconduct, eminent domain, property line and view disputes, as well as torts and serious bodily injuries, including paraplegia, quadriplegia and brain injuries.
Mr. Rogan has acted as national outside counsel for a number of Fortune 500 companies and has settled hundreds of high exposure matters at mediation. He is known for his ability to obtain consensus in difficult and complex matters.
---
Robert J. Wolfe, Esq.
Partner
Engstrom, Lipscomb & Lack P.C.

Robert Wolfe is a partner in the law firm of Engstrom, Lipscomb & Lack. He has tried over 40 cases to verdict and obtained one of the top 25 largest verdicts in the State of California in 2002. He was the lead trial lawyer in the matter of Pamela Anderson vs. The Private Movie Company which was televised live nationally on Court TV. He has received multiple eight figure judgments representing plaintiffs in complex business litigation matters and catastrophic personal injury matters. He has been a California Super Lawyer from 2004 to the present and received the Lawdragon top 500 lawyers in America.
---
Russell S. Wollman, Esq.
Partner
Murchison & Cumming, LLP

Russell S. Wollman is a Partner in Murchison & Cumming, LLP's Los Angeles Office. Mr. Wollman is an experienced trial lawyer with an impressive trial record, experienced in defending a wide-range of legal issues including business litigation, product liability, general liability, specialty tort litigation including habitability claims, and insurance declaratory relief and bad faith suits. He is a former Chair of the firm's General Liability & Casualty practice group. Mr. Wollman was recently selected to serve on the USLAW Network's Retail Committee, and previously served on the organization's Board of Directors. He was also selected to serve on the Defense Research Institute's Retail and Hospitality practice group Steering Committee for 2012. Mr. Wollman is "AV" rated by Martindale Hubbell.
---
Fees
Audio Course and Materials Package – Download or CD: $425
CDs: plus $8.50 shipping and, in CA, sales tax.
CLE Credit
CA General:  This program is approved for 6.0 units of general CLE in California.
This program is approved for CLE in the states listed above.  Upon request, Pincus Pro Ed will provide any information an attorney needs to support their application for CLE approval in other states other than what is listed above.
Terms and Policies
Recording policy: No audio or video recording of any program is permitted.
Seminar Cancellations: Should you be unable to attend for any reason, please inform us in writing no later than 14 days prior to the event and a credit voucher will be issued. If you prefer, a refund, less a $50 non-refundable deposit, will be issued. No refunds or credits will be given for cancellations received within 14 days of an event. However, if you notify us within 14 days of an event, and wish to convert your in-person attendance registration to an Audio CD package (with handout), we can do so. A small additional shipping charge, and sales tax in CA, will be incurred. No shipping charge is incurred for downloads. We will also issue a voucher for the amount paid if you notify us within 14 days and prefer not to have the audio recording.
Substitutions may be made at any time.
Webinars, Tele-seminars and Webcast Cancellations: Once log-in codes and passwords are issued for a webinar, tele-seminars or webcasts, a refund is not possible. If for any reason you cannot attend the event after you have received the codes, we will automatically convert your registration to an instant streaming/instant download or CD format and provide you with the information you need to access the recording after the program concludes and the recording is available.  Conversions to CD require a $8.50 shipping fee, and in CA, 9% sales tax.
Downloads/CDs/DVDs – Refund policy:
Downloads are non-returnable/non-refundable once purchased and received. Tapes, CDs and DVDs are returnable for a full refund or replacement if defective, within 90 days of purchase.
Reminder: The room temperature at hotels and other seminar locations are notoriously hard to control. Please bring a sweater or jacket in case it gets cold and/or layer as if you are going to the movies so you are comfortable.