Patrick Gregory is our Latest Featured Speaker!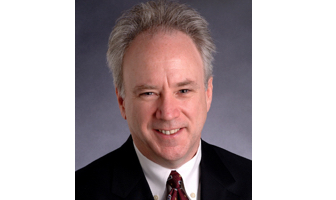 Our latest featured speaker is Patrick Gregory from Shook, Hardy & Bacon!
Pat will be on the faculty panel at our upcoming 13th Annual California Superior Court Boot Camp in San Francisco on November 8! Pat first spoke for us at our Legal Editing: Got Skills? seminar, where attendees raved about his presentation! Welcome back, Pat!
For over 20 years, Pat's emphasis has been on complex litigation at both the trial and appellate levels, including work on tobacco litigation, automotive cases, complicated contractual disputes, business tort claims, environmental litigation, and antitrust matters. Pat's innovative legal analysis, writing and advocacy have frequently led to the dismissal of "bet the company" cases long before they reach trial. Pat has also contributed to the successful defense of these cases at trial by creating compelling case-specific motions in limine, developing creative case strategy and themes, arguing for appropriate jury instructions, and advocating for directed verdict and additional limits on the scope of plaintiff's evidence, claims, damages, and arguments to the jury. He has contributed to several jury research exercises and legal strategy projects performed on behalf of firm clients. In addition, Pat has advised clients on eDiscovery and domestic and foreign data protection issues.
Pat is an active member of SHB's Professional Development Committee and has often presented at firm seminars on a variety of topics, including punitive damages, deposition strategy, legal writing, state and federal motion practice, and summary judgment oral advocacy. Pat helps organize and often presents at an annual joint CLE for the firm's San Francisco and Orange County offices and has helped devise California-specific in house CLEs for those firm offices. Pat also participates as a judge in regional and national oral advocacy competitions in the San Francisco Bay Area, and is an active participant in the Ninth Circuit Court of Appeals' pro bono program.
Pat is a member of the firm's Global Product Liability Group, Antitrust Practice and Appellate Practice. Pat also assists the firm's Public Policy Group with amicus curiae briefing before the California appellate courts.