Sidney Tribe is our Latest Featured Speaker!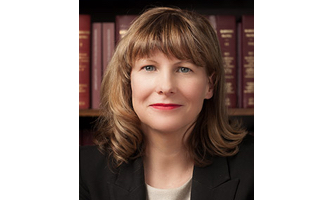 Our latest featured speaker is Sidney Tribe from Talmadge/Fitzpatrick/Tribe! Sidney will be returning to speak at our upcoming 3rd Annual Advanced Appellate conference in Seattle on September 14th. Sidney has previously spoken for us at our 1st Advanced Appellate conference in Seattle as well as our Legal Editing seminar. She received excellent evaluations from attendees at both seminars, and we are thrilled to have her back!
Sidney is currently a partner at Talmadge/Fitzpatrick/Tribe. She grew up in Spokane and Seattle, and graduated magna cum laude from Willamette University in 1994 with a B.A. in English Literature. At Willamette she was a G. Herbert Smith Scholar and two-time recipient of the Dona Adams Rothwell Award. She received her J.D. from the University of Washington in 2002, where she was Executive Articles Editor of the Washington Law Review and President of the Moot Court Honor Board. She is also a member of the Order of the Barristers.
Sidney was fortunate to serve as a law clerk for the Honorable William Baker at the Washington State Court of Appeals Division I from 2005 to 2007. From 2007 to 2014, she was an associate at Talmadge/Fitzpatrick focusing primarily on appellate practice. In January2015, she became a partner. Some notable published opinions include Frisino v. Seattle School Dist. No. 1, — Wn. App. —-, 2011 WL 989416 (2011), Hernandez v. Tanninen, 604 F.3d 1095 (9th Cir. 2010), South Tacoma Way, LLC v. State, 169 Wn.2d 118, 233 P.3d 871 (2010), Little Mountain Estates Tenants Ass'n v. Little Mountain Estates MHC LLC, 169 Wn.2d 265, 236 P.3d 193 (2010), Shafer v. Dep't of Labor & Indus., 166 Wn.2d 710, 213 P.3d 591 (2009), and Seymour v. Wash. State Dept. of Health, 152 Wn. App. 156, 216 P.3d 1039 (2009).
Sidney is a member of the Washington State Bar Association, the King County Bar Association, the Washington Employment Lawyers Association, and Washington Women Lawyers. She has done pro bono work for the Unemployment Law Project, the King County Bar Association Newcomer's Project, and the Ninth Circuit Court of Appeals Pro Bono Program. She has also been a Director at Facing the Future, a nonprofit that helps teachers integrate global issues into their core curriculum. Sidney's incredible husband Mick is a geographer/GIS business analyst, and they have two adorable dogs, Tazzy and Jake.