Understanding the Legal Impact of Covid-19 as it Affects Your Clients, Your Life and Your Business (Webinar)
Audio program! (check our CLE Programs page for live versions)
Covid-19 sucks. Yes, I (Faith Pincus) just said that. Why? Because try as I might – and I did try – I just couldn't find a word that better sums it all up – personally, financially, business and health-wise.  There are worse adjectives I mulled over during yet another sleepless night last night, but this word was a little less profane than the rest.
Covid-19 caught most of us off guard and now we are scrambling to deal with, and survive, the fall out.
This 90 minute webinar will discuss the most important and most critical legal issues you and your clients are facing right now, and provides suggestions on how to approach them. 
It covers the latest governmental regulations and the suggestions that are not quite regulations, but offer the promise of rewards down the line if you comply.
It covers what your clients – and you – should and should not be doing, should or should not be looking at and about which you definitely should be thinking.
Things like (see agenda tab for more):
Federal and State Restrictions on Financial Service Companies, including foreclosures and evictions

Required actions your clients should have already taken, or be taking
Suggested actions that will help consumers and gain your clients benefits and relief down the road from financial regulatory agencies

Business Interruption and related Insurance Policy Coverage Issues

Is there an insurance interruption solution for your clients?
What do you have to examine?
Potential loss coverage in your agreements, despite initial refusals

Impact of Covid-19 on Commercial and Residential Real Estate

Agreements?
Fulfilling regulatory and contractual agreements on construction under way?

Contract related issues, including Act of God

Force Majure – what it can and cannot do for you

Employment and Labor issues
Tax Relief stemming from Covid-19

What tax relief can you and your clients (as of now – there will probably be more down the road)

Health Care issues

The Marshall Plan and what it means
We've gathered a stellar faculty from one of the top law firms in California – Buchalter – to get you through all of these topics.
We'll be scheduling follow-up in-depth programs with faculty from top-not firms across the country that will be focused on each topic area during the next few weeks – and they'll include all of the latest legal updates as things constantly evolve.
This program will be recorded live on April 8, 2020. The recording package, including seminar materials, will be available approximately three-four business days after the live program date.*
* Due to the Covid-19 situation, our normal processing times have been extended to three-four business days. We thank you for your patience at this time.
Have you ever thought about improving your public speaking skills? Now is the time! Get Faith Pincus' book Being Heard: Presentation Skills for Attorneys, from the ABA now (ABA members receive 10%-20% off). Or – you can order a signed paperback from us at a discount here (free shipping). It is also available on Amazon in Kindle and paperback versions.
What You Will Learn
Federal and State Restrictions on Financial Service Companies, including foreclosures and evictions
Federal:       

Federal recommendations to alleviate hardships for consumer borrowers
Available government rewards for banks that alleviate consumer borrower hardships
FHA, Fannie Mae and Freddie Mac moratoriums
Fannie Mae and Freddie Mac Loan payment forbearance for multifamily property borrowers who suspend evictions

State:

Mortgage relief push details
Mortgage and tenant eviction moratoriums

Regulatory and Operational Issues for Mortgage Lenders

Operational difficulties (originations and servicing)
Regulatory Issues regarding forbearance and modifications, disclosures, rules
Business Interruption and related Insurance Policy Coverage Issues
Potential "first party" insurance for financial losses that may be available
Event Cancellation options
Potential "third party" insurance for damages claims against business owners

Commercial General liability, Directors & Officers liability, etc.
Contract related issues, including Act of God

Force Majeure analysis
FM Clause
Government action or regulation
Other Relevant Agreements/Provisions:

Review your financing and lease agreements
Representations and warranties
Covenants
Events of default
Termination and renewal provisions
Limitation of liability provisions
Indemnity obligations
Liquidated damages provisions

Supply Contracts
Lease/Loan Agreements
Impact of Covid-19 on Commercial and Residential Real Estate
Discussion and suggestions for commercials landlords
Discussion and suggestions for tenants
Discussion and suggestions for parties under purchase and sale agreements
Impacts to Entitlements & Project Delivery
Strategies to Assure Project Delivery

What do "essential services" mean as applicants proceed with project review and approvals?
How to leverage project delays
Resolving compliance issues in the face of performance delays
Minimizing potential enforcement matters
Employment and Labor issues and liabilities
Workplace Safety
Emergency Federal Legislation Affecting Employers with 500 or Fewer Employees
Emergency Paid Sick Leave Act (for employers with less 500 or less)
Employee Layoffs – The California
WARN Act
Tax Relief stemming from Covid-19
Overview of H.R. 6201 – Tax
Taxpayers Eligible for Credit
Employers – Health Plan Cost
How to Calculate Credit
Tax Payment/Filing Extensions
Stimulus Bill

Marshall Plan for hospitals

Testing for the Virus
Relaxation of Other Regulatory Requirements
Payment
Telemedicine
Testimonials
"It's not merely about getting in the required CLE hours. The content of the seminar I attended impressed me and sold me on your programs. It's very easy to get the hours. Getting something of substance that is beneficial is different. I'm proud to say that this is what separates you from the competition." – Jerry Szymanski, Esq.
"I have utilized all of the service providers that I noted in the survey and truly felt I received great service from each. My favorite continuing legal education seminar provider, Pincus Professional Education is particularly noteworthy though. I have attended about five Pincus seminars. Each was phenomenally packed with useful content and had presenters/speakers of the highest skill level. I would unhesitatingly recommend Pincus to other lawyers and am already planning my next couple of seminars with this CLE provider." – Quote from The Recorder's 'Best of CA 2013' survey.
Faculty
Harry Chamberlain II, Esq.
Shareholder, Certified Legal Specialist in Appellate Law
Buchalter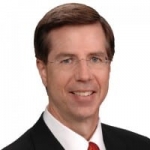 Harry Chamberlain is a shareholder of Buchalter in Los Angeles and Sacramento. For 40 years, he has served as trial and appellate counsel for Fortune 500 companies, professionals, public and private sector clients in complex litigation. He is certified as an Appellate Specialist by the California State Bar Board of Legal Specialization, handling hundreds of appeals across the country, including numerous cases before California Supreme Court and the highest courts of other states.
Before joining Buchalter, Harry was general counsel of a California-based commercial insurance group, and managed the law department for major U.S. liability insurers and financial service companies. He is past president of California Defense Counsel and the Association of Southern California Defense Counsel, preeminent regional associations of civil defense trial and appellate lawyers. He writes and lectures widely on a variety of topics concerning the First Amendment, litigation practice and insurance law.
---
Robert S. Cooper, Esq.
Shareholder
Buchalter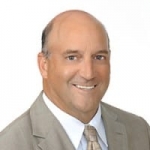 Robert S. Cooper has more than 25 years of experience as a management-side labor and employment trial lawyer and commercial business litigator, including numerous jury and bench trials, binding arbitrations, administrative law matters, and defense of class action lawsuits. He works with clients in a wide range of industries, including aerospace, hospitality, construction, transportation, automotive, entertainment, financial, and IT. Mr. Cooper also handles all aspects of labor and employment law and employee benefits litigation. In addition to litigation and trial of labor and employment matters, he also counsels large and smaller companies regarding the full gamut of employment law issues, including wage and hour disputes, sexual harassment, discrimination and retaliation cases, and wrongful termination/public policy claims.
Mr. Cooper has also conducted numerous workplace investigations and litigated benefits disputes. He writes employment manuals and policies. He handles all phases of litigation before state and federal courts and administrative agencies.
Mr. Cooper also has extensive experience handling cases involving commercial litigation, construction law, catastrophic injury-product liability defense, and maritime/transportation law.
Mr. Cooper has tried employment law, commercial litigation disputes and catastrophic injury-product liability cases on behalf of Fortune 500 companies and has been on insurance panels for St. Paul-Travelers, The Hartford, and New York Marine & General Insurance.
In 2020, Mr. Cooper was appointed to the Parklands Commission for the City of Palos Verdes Estates by the City Council, for a two year term.
---
Manuel Fishman, Esq.
Shareholder
Buchalter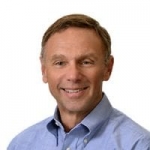 Manuel Fishman focuses his practice on representing real estate developers and owners in the acquisition, sale, and financing of commercial properties. In addition, he has an active leasing practice representing owners of several major office buildings in San Francisco, including the Transamerica Pyramid, as well as tenants in lease and sublease transactions. His expertise includes letters of intent, tenant improvement work agreements, security deposits/letters of credit, signage rights, expansion and contraction rights, permitted transfers, operating expense audits, and lender and master landlord recognition agreements. Mr. Fishman maintains close relationships with the real estate brokerage community and utilizes these relationships to provide clients with market based information important to their existing and prospective real estate requirements. Mr. Fishman also has extensive experience in the area of ground leasing and retail leasing and is recognized as a leading attorney in the area of landline and wireless communications and Internet-based services in commercial properties and rooftop installations.
In addition, Mr. Fishman acts as outside general counsel to start-ups that seek to leverage some part of commercial real estate into a tech application, and helps guide these companies in their efficient use of legal time and expertise in various subject matters, from employment and IP to enterprise contracts and web site privacy policies.
Mr. Fishman also represents clients in equity structuring for, and the acquisition of, value add properties, including the formation of single purpose entities and joint ventures, and acquisition financing. Mr. Fishman has negotiated numerous construction management, project development and property management agreements relative to ground up development projects, as well as all types of easements and other adjoining owner agreements.
Mr. Fishman serves as chair of the Building Owners and Managers Association (BOMA) of San Francisco's Government Affairs and Policy Advisory Committee (GAPAC). He served on BOMA San Francisco's Board of Directors from 2003–2006, and was the recipient of the 2006 Associate Member of the Year from BOMA San Francisco. He is the past representative of BOMA San Francisco to the California BOMA Board. Mr. Fishman is also a member of the International Council of Shopping Centers and the Real Property Sections of the American Bar Association and the State Bar of California.
Most recently, Mr. Fishman has been recognized as a 2020 Best Lawyer in America in Real Estate Law, an honor he has received since 2007, and was recognized as a 2014 Top Rated Lawyer by American Lawyer Media in conjunction with Martindale Hubbell. He has also been recognized as a Northern California Super Lawyer from 2012-2018 and as one of Bay Area Magazine's Top Lawyers in the Bay Area.
Mr. Fishman is a frequent lecturer on office and shopping center leasing matters and writes frequently for industry newsletters.
---
Michael C. Flynn, Esq.
Of Counsel
Buchalter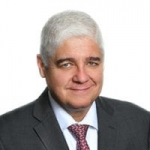 Michael Flynn is a member of the Firm's Commercial Finance Practice Group and Mortgage Banking Group, and Co-Chair of Buchalter's Financial Services Regulatory Group, and its Title Insurance & Escrow Industry Group in the Los Angeles office. Mr. Flynn applies his unique background as the former Acting General Counsel of HUD, and the former General Counsel of PNC Mortgage and Flagstar Bank, to counsel clients on a variety of regulatory, mortgage, consumer financial services, FinTech and real estate matters.
Mr. Flynn is a fellow of the American College of Consumer Financial Services Lawyers, the American College of Mortgage Attorneys, and the American College of Real Estate Lawyers. He serves on the Board of Governors for the Conference of Consumer Law and is a member of the Mortgage Bankers Association Legal Issues, Quality Assurance and Regulatory Compliance Committee.
Prior to joining Buchalter, Mr. Flynn was the Chair of the American Bar Association (ABA) Business Law Section Task Force on Litigation Reform and Rules Changes, and as a Member of the ABA Business Law Section Task Force on Federal Preemption of State Laws. Mr. Flynn was also Co-Chair of the ABA Business Law Section Subcommittee on In-House Litigation Management and the Chair of the ABA TIPS Section Title Insurance Litigation Committee where he served as Vice-Chair of the ABA TIPS Section Insurance Coverage Litigation Committee, and as a Member of the American Land Title Association Claims Committee. Mr. Flynn is currently Chair of the American Bar Association Banking Law Subcommittee on Consumer and Retail Law.
---
Alicia Guerra, Esq.
Shareholder
Buchalter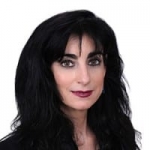 Alicia Guerra has developed a multi-disciplinary practice focused on local, state, and federal land use entitlement and permitting and environmental review for a broad sector of private industry, developers, and public agencies. Ms. Guerra's practice often involves complex and controversial projects at all levels of the administrative process including due diligence, land use entitlements, development agreements, disposition and development agreements, permitting advice, and counsel for water resources, environmental compliance, and wetlands natural resources. She has handled all aspects of these substantive areas, from advising private and public sector clients regarding the applicability of the law, to guiding clients through a permitting or entitlement process at the local, state or federal level.
Ms. Guerra provides assistance to residential developers and home builders of master planned communities, commercial enterprises, industrial companies, and public agencies in land development, entitlement, and environmental review and natural resources permitting processes. Her expertise includes the California Environmental Quality Act (CEQA), the National Environmental Policy Act (NEPA), the Endangered Species Act (ESA), the Clean Water Act (including Sections 401 and 404), federal and state flood control statutes, California's planning laws, California redevelopment law, and other state and federal laws governing the use of land, water, and other natural resources.
Ms. Guerra assists public and private clients with federal and state natural resources permitting under the federal and state Endangered Species Acts and the Federal Clean Water Act, including the Section 404 permitting and Section 7 consultation processes. She also assists clients with federal and state permitting of flood control and transportation projects. Her practice focuses on advising developers, home builders, REITs, public and quasi-public agencies, and industrial and institutional companies in navigating the Clean Water Act and federal and state Endangered Species Acts and flood control laws. She also assisted UC Merced, one of the public agencies relying on P-3 agreements for major infrastructure so that the campus would complete the state and federal permitting and environmental review processes for the construction of the UC Merced Campus and associated infrastructure.
Due to her multi-disciplinary practice and her experience advising both public and private sector entities, Ms. Guerra also advises public agency clients in negotiating and drafting joint powers agreements for infrastructure projects in Northern California. Additionally, she advises both private and public sector entities in negotiating development agreements and disposition and development agreements during the entitlement and post-entitlement processes as such agreements govern the development and construction of major infrastructure.
Ms. Guerra was recognized by Super Lawyer Magazine as a Northern California Super Lawyer in 2019, a recognition she has received since 2014.
---
John L. Hosack, Esq.
Shareholder
Buchalter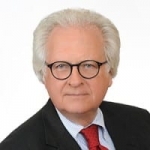 John L. Hosack is a Shareholder in the Firm's Los Angeles office and Co-Chair of Buchalter's Title Insurance & Escrow Industry Group. He represents secured lenders and property owners at trial and on appeal in complex real property disputes, including lender liability, fraud, class actions, breaches of contract, wrongful foreclosures, mechanic's liens, stop notices, judicial foreclosures, receiverships, escrow claims and title insurance claims. His transactional practice includes commercial real property loan documentation, loan workouts, REO sales and foreclosures.
Mr. Hosack, who is AV Preeminent rated by Martindale Hubbell, has been selected as one of Southern California's Super Lawyers from 2006 to 2020 and was also selected as a Southern California Super Lawyer, Corporate Counsel Edition from 2009 to 2020. He has also been selected by Who's Who Legal USA from 2002 to 2020 as "one of the USA's leading practitioners" in the field of real estate.
On September 24, 2016, the American College of Mortgage Attorneys awarded Mr. Hosack a plaque to recognize his twenty years of leadership of the College's Program Committee. In recognition of his decades of contributions to continuing legal education, the California Continuing Education of the Bar awarded Mr. Hosack the Spirit of CEB Award. He has been a lecturer and a speaker for numerous organizations including the American Bar Association, State Bar of California, California Continuing Education of the Bar, University of California, Boalt Hall School of Law, Pasadena Bar Association, Beverly Hills Bar Association and the California Mortgage Association.
Mr. Hosack is a member of American College of Real Estate Lawyers (Member, Title Insurance Committee), American College of Mortgage Attorneys (Co-Chair Program Committee, 1996-2016 and Co-Chair Title Insurance Committee, 2016-), Organizer and Co-Chair of the Committee of Title Insurance Committees, Title Insurance Litigation Committee of the American Bar Association (Chair, 2001-2002), Lender's Counsel Group of the American Land Title Association (Chair, 2000) and the San Francisco Bank Attorneys Association (Chair, 1981).
---
Carol K. Lucas, Esq.
Shareholder
Buchalter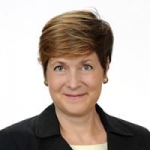 Carol K. Lucas focuses her practice on healthcare law and general business law. She has extensive experience in mergers and acquisitions, joint ventures, securities, private placements, state and federal regulations, entity formation and corporate representation of both public and private companies in the healthcare industry. Over the last several years, Ms. Lucas has represented numerous clients in connection with issues and disputes related to payment for healthcare services. She is also an expert on the establishment and representation of Federally Qualified Health Centers and related issues such as governance requirements, issues raised by hospital sponsorship of FQHCs, application issues, and the impact of health care reform on these entities. She also specializes in the representation of ambulatory surgery centers, med spas, imaging centers, and other ancillary providers in a variety of medical specialties, and in the legal and business issues that confront independent practice associations and other physician organizations.
Ms. Lucas is Chair of the Firm's Health Care Practice Group and former Co-Chair of the Corporate Practice Group. She is a member of the American Health Lawyers Association, the Los Angeles County Bar Association, and the State Bar of California. She is a past Chair of the Executive Committee of the State Bar Business Law Section and a past Co-Chair of Business Law Section's Corporations Committee and Health Law Committee and a past Vice Chair of the Section's Opinions Committee. She is currently the Secretary of the State Bar Business Law Section's Insurance Law Committee. Ms. Lucas, is AV Preeminent rated by Martindale Hubbell and is recognized by Chambers USA as a leader in the Health Care field and one of America's Leading Lawyers for Business. She was selected by Corporate Counsel as a 2012 Top Rated Lawyer in Health Care Law. Ms. Lucas was also recognized by Super Lawyer Magazine as one of the "Top 50 Women in Law" and a Southern California Super Lawyer from 2011 – 2020. In 2019, she was recognized by the Los Angeles Business Journal as a Nominee for the 2019 "Women's Council" awards.
Ms. Lucas has given lectures at numerous seminars and conferences, including meetings sponsored by the State Bar of California, American Health Lawyers Association, and The Future of Health Care Delivery Conference.
---
Christopher Luna, Esq.
Attorney
Buchalter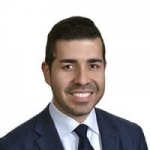 Christopher Luna is a member of the Tax, Benefits & Estate Planning Practice Group in the Firm's Los Angeles office. Mr. Luna's experience involves all areas of domestic and international tax law representing clients in a variety of industries including those in the traditional and SaaS-based software, e-commerce, pharmaceuticals and biotechnology sectors as well as financial services clients, such as insurance companies, hedge funds and private equity funds. He has assisted companies with a variety of domestic and international business transactions and other tax issues, including intellectual property migration, Subpart F planning, tax-efficient cash repatriation strategies and post-acquisition integration and implementation.
Prior to joining Buchalter, Mr. Luna worked at a public accounting firm and an international law firm.
Mr. Luna is a member of the American (Taxation Section), Los Angeles County (Taxation Section) and Mexican American Bar Associations.
---
Sarin Tavlian, Esq.
Senior Counsel
Buchalter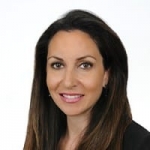 Sarin Tavlian is a Senior Counsel in the firm's Corporate Practice Group in Los Angeles. Ms. Tavlian focuses her practice on general corporate matters, mergers and acquisitions (representing both sellers and buyers), joint venture transactions, equity financings, recapitalizations, restructurings, and corporate structuring, formation and maintenance. Ms. Tavlian routinely serves as outside general counsel and a trusted advisor for corporate clients through every aspect of growth, providing day-to-day counseling on a broad range of transactional and governance issues, including formation, financing, intellectual property, and employment matters.
She represents clients, that range in size from small start-ups to public companies, in a variety of industries and business sectors, including apparel, fitness, beauty, food and beverage, technology, banking, education, health care, automobile, fuel and manufacturing.
Prior to joining Buchalter, Ms. Tavlian was an attorney at White & Case LLP, where she specialized in transactional work on corporate matters including domestic and cross-border finance transactions, mergers and acquisitions, entertainment transactions, banking transactions and general corporate matters.
---
Susan P. White, Esq.
Special Counsel
Buchalter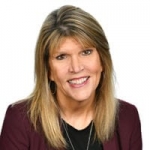 Susan White is an experienced commercial litigation attorney with a specialty in insurance recovery. Ms. White represents corporate and individual policyholders and has recovered millions in insurance proceeds on their behalf in all types of complex litigation against their insurers. She is able to think out of the box, using creative and strategic approaches to both find and maximize insurance coverage for her policyholder clients.
Throughout her 30 years of practice, she regularly has represented a wide variety of clients on numerous insurance coverage issues and has resolved complex insurance matters through settlement, arbitration or trial. Ms. White has extensive experience with complex insurance matters.
Ms. White counsels clients operating in a wide range of industries, including healthcare, pharmaceutical, retail, manufacturing, telecommunications, software and Internet technology, financial services, entertainment, and real estate.
Acting as insurance coverage counsel, Ms. White also represents companies in bankruptcy and advises trustees for bankrupt estates in connection with the recovery of insurance assets for the estate. She also provides risk management guidance to clients to maximize the coverage provided by insurance policies. Additionally, Ms. White speaks regularly on various insurance coverage issues.
---
Fees
Recording & Materials Package – CD or Download: $89
For CDs, please add $8.50 shipping and, in CA, sales tax.
(Audio packages are available approximately three-four business days after the seminar is held.*)
* Due to the Covid-19 situation, our normal processing times have been extended to three-four days. We thank you for your patience at this time.
CLE Credit
This program is available for both Self-Study and Participatory CLE.*
CA:  This program is approved for 1.5 units of CLE in California.
IL:  This program is approved for 1.5 units of CLE in Illinois.
Please Note: There is an additional $15 charge per person to receive CLE for each person who requests it.
FL General: This program is approved for 2.0 general CLE units in Florida through October 31, 2021.
FL Business Litigation Certification Credits:  2.0 units through October 31, 2021.
WA: This program is approved for 1.5 units of CLE in Washington.
New York: This program is eligible for credit in New York under New York's CLE Approved Jurisdiction policy, for 1.5 CLE units. Pincus Professional Education is a CA Accredited Provider, which is a NY approved jurisdiction. See Section 6 of the New York State CLE Board Regulations and Guidelines for further information.
*Participatory CLE:  For those states that make a distinction between self-study and Participatory CLE (CA, IL, NY), please write down the Verification Codes read out during the program by speakers or our announcer and email them to us at info@pincusproed.com and we will issue your Participatory CLE certificate. 
Self-Study CLE certificates are available for states that do not require verification codes.
This program is approved for CLE in the states listed above.  Upon request, Pincus Pro Ed will provide any information an attorney needs to support their application for CLE approval in other states other than what is listed above.
Terms and Policies
Recording policy: No audio or video recording of any program is permitted.
Seminar Cancellations: Should you be unable to attend for any reason, please inform us in writing no later than 14 days prior to the event and a credit voucher will be issued. If you prefer, a refund, less a $50 non-refundable deposit, will be issued. No refunds or credits will be given for cancellations received within 14 days of an event. However, if you notify us within 14 days of an event, and wish to convert your in-person attendance registration to an Audio CD package (with handout), we can do so. A small additional shipping charge, and sales tax in CA, will be incurred. No shipping charge is incurred for downloads. We will also issue a voucher for the amount paid if you notify us within 14 days and prefer not to have the audio recording.
Substitutions may be made at any time.
Webinars, Tele-seminars and Webcast Cancellations: Once log-in codes and passwords are issued for a webinar, tele-seminars or webcasts, a refund is not possible. If for any reason you cannot attend the event after you have received the codes, we will automatically convert your registration to an instant streaming/instant download or CD format and provide you with the information you need to access the recording after the program concludes and the recording is available.  Conversions to CD require a $8.50 shipping fee, and in CA, 9% sales tax.
Downloads/CDs/DVDs – Refund policy:
Downloads are non-returnable/non-refundable once purchased and received. Tapes, CDs and DVDs are returnable for a full refund or replacement if defective, within 90 days of purchase.
Reminder: The room temperature at hotels and other seminar locations are notoriously hard to control. Please bring a sweater or jacket in case it gets cold and/or layer as if you are going to the movies so you are comfortable.