Demystifying Civil Appeals and Writs [Civil Only] (CA)
Audio program! (check our CLE Programs page for live versions)
This Civil Appeals and Writ combination course is a unique opportunity to learn about the civil appeal and writ process from those in-the-know!
Appellate law experts, including long-time career attorneys for the CA Court of Appeal, have been teaching this program for seven years.  That's how good the program is.  
This is a beginner to intermediate course; experienced practitioners can benefit from hearing the court's perspective, receiving practical advice, and asking questions.
Morning Appellate Session Recording: 
Created by Benjamin Shatz of Manatt Phelps and Phillips, the morning appeals session provides a practical view of appellate practice in the California Courts of Appeal, regardless of the size of your law firm or practice.  The program focuses on improving attorneys' practice, brief writing and oral argument as well as identifying common procedural mistakes.  Receive concrete advice on improving your practice and what the court wants.
This program provides a special focus on the 2nd District Court of Appeal.
Main appellate topics include: drafting effective briefs; presenting oral argument; standards of review; how appeals are processed and resolved; rehearing petitions, and the top "do's" and "don'ts" for effective appellate attorneys. 
Afternoon Writs Session Recording:
Also created by Benjamin Shatz of Manatt Phelps and Phillips seven years ago, the afternoon writs session provides a practical view of the writ process, the likelihood of success, strategies for when you might want to file a writ petition and when it might not be wise to do so.  This session includes tips on writing your petitions as well as a discussion of what happens to them at the court.
Main writ topics include: the differences between writs and appeals; what to consider when filing a writ; drafting effective petitions; how to prepare an adequate record; preparing supporting exhibits, an overview of the types of court orders and how writ petitions are processed; ethics; and a list of do's and don'ts.
This program was recorded in 2014.
If you'd like to move on to a more advanced Appellate program, we have two that you'll absolutely love!
2016 Advanced Appellate Conference, held and recorded in San Francisco and Los Angeles. You can get more information and order the audio package for either program here.
2017 2nd Annual Advanced Appellate Conference, scheduled for Jan. 26 in Los Angeles and Jan. 27 in San Francisco. You can get more information, register or order the audio package for either program here.
You might also like to learn about Administrative Writs of Appeal, which are not covered in the programs above.
The 2014 Administrative Writs of Mandamus program recording and information is here.
The 2017 Administrative Writs of Mandamus program registration, information and audio pre-order options can be found here.
Lastly, if you were looking for something in the criminal appeals area, some criminal appeals information will be discussed in the 2017 2nd Annual Advanced Appellate Conference link above, and we also have a audio recording package for our Criminal Writs program, held in 2014. That recording and order information is here.
Do you want to improve your public speaking skills? Get Faith Pincus' newly published book Being Heard: Presentation Skills for Attorneys, from the ABA now (ABA members receive 10% off). It is also available on Amazon in Kindle and paperback versions.
What You Will Learn
Appeals:
Perfecting The Appeal
Motions & Extension of Time
Prospects for Success on Appeal & Standards of review
Briefing
General Briefing Tips & Pet Peeves
How the Appeal is Processed
Oral Argument
Decisions, Rehearing, and Post-Appeal Issues
Writs:
Extraordinary Nature of Writs: The Differences Between Appeals and Writs
Factors Favoring Writ Review
Types of Writs (Mandate, Prohibition, Certiorari, Statutory, Criminal)
Structure of Writ Petitions (Rule 8.486)
Role of the Court Clerk and Inner Workings of the Court of Appeal
Reviewing Petition and Role of Writ Attorney
Types of Orders and Their Effect
Testimonials
Los Angeles Seminar:
"I just finished the 6.5 hours of Demystifying Civil Appeals and Writs. It was excellent. Even as an experienced appellate attorney, I enjoyed it and learned a number of things. [Speakers] were excellent also!" Honey Kessler Amado, Esq.
"This was an excellent program. Each of the faculty members was well prepared, articulate, and engaging. The program itself contains valuable 'nuts and bolts' as well as more sophisticated and subtle suggestions for representing a client on appeal." Stephen D. Miller, Esq.
"I have found that the speakers at Pincus' seminars are the most knowlegable and real-world experienced." Denise Greer, Esq.
"Really liked the focus on process & practicalities." Susan Beneville, Esq.
"Great overiews. I really liked ideas for process in writing the opening brief." Nancy Doig, Esq.
"I wanted a practical overview of appellate litigation and this program delivered that."
"This presentation was excellent. I wanted a look behind the scenes of the Court of Appeal, and this delivers." Rachel Cook, Esq.
"I truly feel prepared now to begin my appellate practice after this seminar." Enid Perez, Esq.
"Excellent knowledge of appellate procedure; also provided good common sense approach to solving problems that occur during the preparation of briefs and oral arguments. The seminar was very well presented. As a participant who is familiar with appellate practices in both the state and federal courts, I became better informed."
"All the speakers were excellent because they were concise and their comments were focused. Extremely efficient three hours that went very quickly!" Douglas Gordon, Esq.
"Some of the best content and most relevant advice I've received at a CLE in a long time. Great panel!" Chris Whitman, Esq.
"Excellent balance of basic & advanced topics, presentation, and questions." John Harding, Esq.
"I tend to be a tough grader – the program and the speakers were all excellent!"
"As an appellate attorney, I feel I gained additional insight into this court's process." Kelly Savage, Esq."
"I have utilized all of the service providers that I noted in the survey and truly felt I received great service from each. My favorite continuing legal education seminar provider, Pincus Professional Education is particularly noteworthy though. I have attended about five Pincus seminars. Each was phenominally packed with useful content and had presenters/speakers of the highest skill level. I would unhesitatingly recommend Pincus to other lawyers and am already planning my next couple of seminars with this CLE provider." – Quote from The Recorder's 'Best of CA 2013' survey.
Writ session testimonials:
"Ben Shatz is an effective moderator, engaging and articulate. Senior Appellate Attorneys Randee Barak and Pablo Drobny provided valuable tips gained from their experience at the Court of Appeal. Assistant Clerk/Court Administrator Danny Potter shared important information concerning clerk office procedures for handling writs. This program was not only valuable but fun!" Stephen D. Miller, Esq.
"This was a very informative session. A lot of basic plus more in depth information was provided. Everyone was very informative & helpful with providing info re: writs. I learned a lot and understand Writ Practice a lot better now. The speakers were great. Thank you." Jeanne Kuo, Esq.
"Great seminar for nuts & bolts." Suzanne Alves, Esq.
"Interesting and helpful." Kim Lewis, Esq.
"Excellent seminar!" Paul Killion, Esq.
"Great program. I learned a lot." John A. Mills, Esq.
"This was a nice overview of writs." Stephanie Finelli, Esq.
San Francisco testimonials: 
"Overall a very informative and helpful seminar."
"Helpful tips on what to include and how to formulate briefs."
"Great inside information & good practical delivery."
"Very on-point and strategic. Excellent information. Succinct!" Anna Deckert, Esq.
"I liked the range of backgrounds – clerks, practitioners and justices." Matthew Poelstra, Esq.
"Excellent help to an appellate practitioner." Gary Bostwick, Esq.
"Very good; nice to hear about the inner workings of the Court of Appeal." John Fagan, Duane Morris, LLP
"I thought the session was very informative and helpful." Richard Rahm, Esq.
"Excellent seminar."
Faculty
San Francisco Faculty: 
Justice Stuart R. Pollak
Presiding Justice
First District Court of Appeal, Division Four

In 2018, Justice Pollak was appointed to the position of Presiding Justice for the First District Court of Appeal, Division Four of the California Court of Appeal. Justice Pollak had been an Associate Justice in the First District of the California Court of Appeal since 2002.
Justice Pollak has spoken at several of Pincus Professional Education's Appellate seminars in the past. Relevant to the Pincus Pro Ed 2013 SLAPPs seminar, Justice Pollak has two published decisions involving SLAPP issues including: Birkner v. Lam (2007) 156 Cal.App.4th 275, and Vivian v. Labucherie (2013) 214 Cal.App.4th267.
Prior to becoming a Justice, Mr. Pollak was a Judge of the San Francisco Superior Court for twenty years. Prior to joining the court, he was a partner at Howard, Rice Nemerovski, Canady & Pollak for fourteen years. Before joining Howard Rice, Justice Pollak served on the President's Commission on the Assassination of President John F. Kennedy, and was Special Assistant to the Assistant Attorney General from 1963 to 1965.
Justice Pollak received his LL.B. from Harvard Law School in 1962, Magna Cum Laude.
---
Daniel H. Bromberg, Esq.
Deputy Legal Affairs Secretary
State of California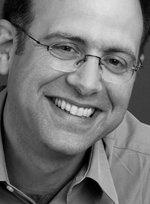 Mr. Bromberg is an experienced appellate advocate who has argued before the United States Supreme Court as well as numerous federal and state appellate courts. With more than a decade's experience in the Supreme Court, Mr. Bromberg is familiar with all aspects of Supreme Court practice, including merits briefing, petitions for certiorari, and amicus briefs. He also is experienced with practice in federal appeals courts and California appellate practice, including writ petitions, requests for depublication, and petitions for review.
Mr. Bromberg's practice focuses upon intellectual property, commercial disputes, constitutional law, and other complex legal matters at both the trial and appellate levels. He has been involved in many of the patent cases before the Supreme Court in recent years, filing amicus briefs on behalf of high tech companies in both the eBay and KSR cases. He also has litigated several groundbreaking copyright cases and is currently litigating appeals involving patents, trademarks, antitrust, and punitive damages.
---
---
Susan Horst, Esq.
Counsel
California Appellate Law Group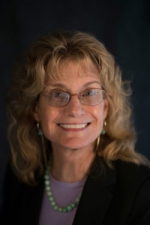 Susan Horst is the California Appellate Law Group's writ specialist. For more than 31 years, Susan served as the writ attorney for Division One of the First District of the California Court of Appeal, in San Francisco. Susan is one of the only practicing attorneys in California to have devoted virtually her entire career to writs in the appellate courts.
As writ attorney in the First District, Susan evaluated thousands of pre- and post- trial writ petitions in all types of civil and criminal matters. In the process, she learned precisely what the justices on the Court of Appeal look for before taking the extraordinary step of granting writ relief — and what an opposing party needs to highlight to have the best shot at getting a petition denied.
Susan's three decades at the Court of Appeal gave her both extensive writing experience and a wide-ranging knowledge of substantive law. Susan's casework ran the gamut from business and commercial litigation, to personal injury and employment matters, to real estate, insurance, and products liability cases, to professional negligence, disqualification, and privilege issues. The procedural postures of the writ petitions she handled were equally wide-ranging, and included pleading defects and class certification, sealing of court records, discovery disputes, summary judgment, settlement, and enforcement of judgments.
Since retiring from her writ attorney position, Susan has devoted her professional time to consulting on writ petitions in the appellate courts, as well as trial court work in anticipation of writ relief. Susan also lectures widely on writ practice and procedure. She has presented seminars to the San Francisco City Attorney, District Attorney and Public Defender Offices, the State Bar of California, California Continuing Education of the Bar, The Rutter Group, PINCUS Professional Education, bar associations across California, and the Center for Judicial Education and Research. She is the co-author of Chapters for Continuing Education of the Bar publications, as well as training materials for numerous continuing education lectures.
Susan's career at the Court of Appeal followed motion and jury trial skills she developed early on as an Assistant District Attorney in San Francisco. She holds her J.D. from the University of Santa Clara School of Law, where she graduated summa cum laude — even though she attended law school part-time at night, while working as a full-time administrator at Stanford University during the day. She also has her B.A. in English from Stanford.
In her spare time, Susan serves on the Executive Committee of the Litigation Section of the State Bar of California. She also volunteers on the Advisory Board of Advokids, a foster children's advocacy group, and provides pro bono advice and representation through the Advokids Appellate Project.
---
Todd E. Thompson, Esq.
Career Judicial Staff Attorney
First District Court of Appeal, San Francisco

Todd E. Thompson has been a Judicial Staff Attorney in the First District of the California Court of Appeal since 2003. He currently works in the chambers of the Honorable Sandra L. Margulies.
Prior to joining the court, Mr. Thompson was a litigation partner at Howard, Rice Nemerovski, Canady, Falk & Rabkin for eighteen years. While at Howard, Rice, he had a broad commercial civil practice, with particular emphasis on land use and intellectual property law. Although Mr. Thompson's practice at Howard Rice was primarily in the trial court, he litigated a significant number of appeals, including two appeals challenging the "Don't Ask, Don't Tell" policy, Holmes v. California National Guard, 90 Cal. App. 4th 297 (2001) and Holmes v. California Army National Guard, 124 F.3d 1126 (9th Cir. 1998), and cases in the Federal Circuit, such as Elekta Instrument S.A. v. O.U.R. Scientific International, Inc., 214 F.3d 1302 (Fed. Cir. 2000). Prior to joining Howard Rice, Mr. Thompson served from 1983 to 1985 as a law clerk to the Honorable Charles S. Haight, Jr., in the US District Court, Southern District of New York.
Mr. Thompson is currently serving as a member of the State Bar's Judicial Nominee Evaluation Commission and is admitted to practice before the United States Patent and Trademark Office. He received his J.D. from the University of California, Berkeley School of Law in 1983, Order of the Coif. He also holds a M.S. in Agronomy from Cornell University and a B.A. in Environmental Science from the University of Santa Barbara.
---
Gary A. Watt, Esq.
Partner
Hanson Bridgett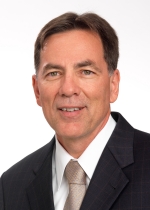 Gary serves as Chair of the firm's Appellate Practice. He is a State Bar approved Certified Appellate Specialist, handling writs and appeals in all of the California appellate courts, including the California Supreme Court and the United States Court of Appeals for the Ninth Circuit. His practice also includes dispositive motions such as SLAPP, summary judgment, and post-trial motions. His appellate experience gives him unique insights into complex cases and esoteric disputes. He excels at issue spotting and arrives at thoughtful solutions to business problems. His practice includes risk management such as interpreting contracts, indemnity provisions, and more.
A passionate appellate lawyer and law professor, Gary has been on the faculty at U.C. Hastings College of the Law since 2001 teaching various appellate law courses and coaching intercollegiate moot court competition teams. Consistent with Hanson Bridgett's commitment to pro bono work, Gary currently serves as Director of U.C. Hastings' Ninth Circuit clinical program: the Hastings Appellate Project. As Director, he supervises law students in the pro bono legal representation of appellants. He is also a frequent lecturer at MCLE presentations throughout the Bay Area, and has taught hundreds of lawyers over the years on a vast array of appellate and litigation best practices.
Gary is also Chair of the Contra Costa County Bar Association's appellate practice section. A prolific writer, Gary is a frequent contributor to the Daily Journal, The Recorder, and other legal publications, with over 75 published articles to date.
---
Greg E. Wolff, Esq.
California Appellate Law Group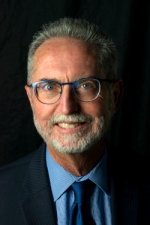 After 31 years as a judicial attorney at the Court of Appeal and the California Supreme Court for Chief Justice Ronald M. George and as the Head of Chambers for Justice Carlos Moreno, Justice Goodwin Liu, and Justice Leondra Kruger, Greg Wolff now practices at the California Appellate Law Group.
As Supervisor of the Appellate Section of the Criminal Branch of the Los Angeles City Attorney's Office, and in the Appellate Section of the Civil Branch, Mr. Wolff briefed and argued over 350 appeals and 100 writ proceedings. He also was an Adjunct Professor at UC Hastings College of the Law for 18 years, where he taught Moot Court and Legal Writing & Research.
In 1977, Mr. Wolff received his J.D. from Southwestern University School of Law, where he was an editor of the law review.
---
Los Angeles Faculty:
Randee J. Barak, Esq.
Lead Appellate Attorney
California Court of Appeal, Second Appellate District, Division Seven

Randee Barak has been a Senior Appellate Attorney at the California Court of Appeal, Second Appellate District since 1999. Prior to coming to the Court of Appeal, Ms. Barak specialized in business and health care litigation for Sidley Austin, working in both its Litigation and Appellate Practice groups. Ms. Barak graduated with honors from UCLA School of Law in 1992 and, following graduation, served as law clerk to the Honorable Judge Arthur Alarcon on the United States Court of Appeals for the Ninth Circuit. A member of the Los Angeles County Bar Appellate Courts Committee, she is the co-chair of the "Appellate Court Experience program (ACE)," a program developed in conjunction with the Constitutional Rights Foundation to educate Los Angeles County area high school students about the appellate court system. In 2008 the Constitutional Rights Foundation honored Ms. Barak as "Lawyer of the Year for the Public Sector." She is the author of several articles on litigation and appellate practice.
---
Gina M. Calvelli, Esq.
Senior Appellate Court Attorney
California Court of Appeal, Second Appellate District, Division Four

Gina M. Calvelli has been a Senior Appellate Court Attorney at the Second District Court of Appeal since 2001. She formerly worked for Associate Justice Richard M. Mosk in Division Five, and currently works for Associate Justice Thomas L. Willhite, Jr. in Division Four.
Before coming to the Court of Appeal, Ms. Calvelli was a partner at Riordan & McKinzie, where she specialized in Appellate Law. She began her practice at Khourie, Crew & Jaeger, a San Francisco litigation firm specializing in antitrust, intellectual property, and consumer class actions. Ms. Calvelli is a 1991 graduate of Stanford Law School.
---
Pablo Drobny, Esq.
Counsel
California Appellate Law Group LLP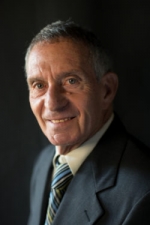 Pablo Drobny served as a lead appellate research and writs attorney in Division Seven of the California Court of Appeal's Second District for more than 36 years. In that position, Pablo analyzed thousands of appeals and writ petitions, in every conceivable area of law and at every stage of civil and criminal litigation, and played a pivotal role in the development of writ practice in the California courts.
Alone responsible for handling all writ petitions assigned to Division Seven, Pablo gained a deep understanding of extraordinary writ relief and innovated creative procedural devices to streamline writ procedures in California appellate courts. One of those devices is now commonly known as the "suggestive Palma" practice, which was approved by the California Supreme Court and is currently utilized statewide as a method of granting expeditious writ relief to litigants. Additionally, Pablo routinely advised justices about complex appellate motions and orders, including motions to dismiss appeals, view sealed transcripts, take judicial notice, augment the appellate record, and file amicus briefs.
During his court career, Pablo was also heavily involved in judicial education. He served on dozens of planning committees for the courts' annual Judicial Attorney Institutes, chaired the statewide Appellate Judicial Attorneys Education Committee, developed broadcasts for judicial attorneys and non-attorney staff with the Center for Judiciary Education and Research, and regularly gave educational presentations to Supreme Court and Court of Appeal justices and their staff. He developed relationships with appellate justices throughout the state and taught the approaches many still use to decide cases.
Pablo is a frequent lecturer and panelist on the writ process and on other facets of civil and criminal appellate law and procedure. His presentations include programs at annual meetings of the California State Bar, the California Judges Association, the California Public Defenders Association, the Lawyers' Club of Los Angeles, The Rutter Group, Pincus Professional Education, and other bar associations and Inns of Court statewide. He has been guest lecturer at Loyola Law School and annual lecturer for the law school extern program at the Second District.
Pablo received his J.D. with honors from Harvard Law School, and before commencing his career at the Court of Appeal, practiced with Perkins Coie LLP and as corporate counsel for U.S. companies doing business in developing countries. He earned his B.A. with highest honors from Johns Hopkins University, where he captained the soccer team, was selected as an All-American, and was later admitted to the Johns Hopkins Athletic Hall of Fame. He also received an NCAA postgraduate scholarship, awarded to just 22 scholar-athletes nationwide.
---
Frank J. Menetrez, Esq.
Research Attorney
California Court of Appeal, Second Appellate District, Division One

Frank J. Menetrez is a Research Attorney for the Honorable Frances Rothschild, California Court of Appeal, Second District, Division 1. Prior to joining the court, Mr. Menetrez practiced appellate law at Horvitz & Levy LLP in Encino and was an Associate at Sidley Austin Brown & Wood LLP in Los Angeles, California. Mr. Menetrez graduated from the UCLA School of Law with multiple honors, was Editor-in-Chief for the UCLA Law Review, is a Member of the Order of the Coif and clerked for the Honorable A. Wallace Tashima, United States Court of Appeals for the Ninth Circuit. Mr. Menetrez also holds a Ph.D. and a Masters Degree in Philosophy.
---
Daniel P. Potter, Esq.
Assistant Clerk/Court Administrator
California Court of Appeal, Second Appellate District

Mr. Potter joined the Second District Court of Appeal in 1980. He has served as a deputy clerk to four Presiding Justices of the Second District, including former Supreme Court Associate Justice Otto M. Kaus and Presiding Justice Mildred L. Lillie, who was the longest sitting Jurist in California history. Mr. Potter was appointed to the position of Chief Deputy Clerk for the Second District in 1992 and became an Assistant Clerk/Administrator in 1997. Prior to joining the Court of Appeal, Mr. Potter served as a deputy clerk of the Los Angeles County Municipal Court from 1976 to 1979. Mr. Potter is a member of the California Appellate Court Clerks Association and the National Conference of Appellate Court Clerks. He served as the 2001 NCACC Convention Co-Host and Chaired the 2002 Appellate Staff Continuing Studies Program. Currently Mr. Potter serves as Chair of the Change Control Board for the Appellate Court's Case Management Committee.
---
Benjamin G. Shatz, Esq.
Partner/Certified Legal Specialist in Appellate Law
Manatt, Phelps & Phillips, LLP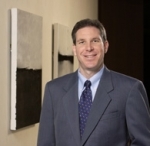 Ben Shatz is a certified specialist in appellate law who has briefed hundreds of civil appeals, writs and petitions in state and federal courts covering areas of law including employment, entertainment, copyright, trademark, land use, banking, insurance, product liability, professional liability, wrongful death, punitive damages, class actions, anti-SLAPP and unfair competition. Before private practice he served as law clerk to Robert J. Johnston, United States Magistrate Judge for the District of Nevada, and as extern to Dorothy W. Nelson, United States Court of Appeals for the Ninth Circuit.
Ben is Editor-in-Chief of California Litigation, the journal of the State Bar's Litigation Section, chairs the Los Angeles County Bar Association's State Appellate Judicial Evaluations Committee and serves on the executive committee of LACBA's Appellate Courts Section. He is a past Chair of the State Bar Committee on Appellate Courts and the LACBA Appellate Courts Committee.
Since 2005, Ben has coordinated lawyer volunteers for the ACE (Appellate Court Experience) program, in which high school students visit the Second District Court of Appeal, for which he was honored as Lawyer of the Year (Private Sector 2008) by the Constitutional Rights Foundation. He has been named a Southern California Super Lawyer in Appellate Practice (2004-2015); listed in Best Lawyers in America for appellate practice (2012-2015); and is AV-Preeminent rated by Martindale-Hubbell.
Ben is a frequent lecturer and publisher of articles on appellate practice, is an editorial consultant for the Matthew Bender Practice Guide on California Civil Appeals & Writs, and blogs at Southern California Appellate News (http://socal-appellate.blogspot.com).
---
Sarah Waldstein, Esq.
Senior Judicial Attorney
California Court of Appeal, Second Appellate District, Division Three

Sarah Waldstein has been an Appellate Research Attorney since 1990. She worked for Associate Justice F. Douglas McDaniel, retired, in the Fourth Appellate District, Division Two before coming to the Second Appellate District, Division Three. She is currently a Senior Judicial Attorney for Associate Justice Richard D. Aldrich. Prior to joining the court, Ms. Waldstein was an Associate at Brown, Rudnick in Boston, Massachusetts. Ms. Waldstein received her J.D. from Boston College Law School in 1988, where she served as an editor of the Environmental Law Review.
---
Fees
Audio Course and Materials Package – CD or Download: $425
CD: plus $8.50 shipping and, in CA, sales tax.
CLE Credit
CA General:  This program is approved for 6.25 units of general CLE in California.
CA Certified Legal Specialist:  This program is approved for 6.25 hours of Appellate Specialization Certification credit in California.
This program is approved for CLE in the states listed above.  Upon request, Pincus Pro Ed will provide any information an attorney needs to support their application for CLE approval in other states other than what is listed above.
Terms and Policies
Recording policy: No audio or video recording of any program is permitted.
Seminar Cancellations: Should you be unable to attend for any reason, please inform us in writing no later than 14 days prior to the event and a credit voucher will be issued. If you prefer, a refund, less a $50 non-refundable deposit, will be issued. No refunds or credits will be given for cancellations received within 14 days of an event. However, if you notify us within 14 days of an event, and wish to convert your in-person attendance registration to an Audio CD package (with handout), we can do so. A small additional shipping charge, and sales tax in CA, will be incurred. No shipping charge is incurred for downloads. We will also issue a voucher for the amount paid if you notify us within 14 days and prefer not to have the audio recording.
Substitutions may be made at any time.
Webinars, Tele-seminars and Webcast Cancellations: Once log-in codes and passwords are issued for a webinar, tele-seminars or webcasts, a refund is not possible. If for any reason you cannot attend the event after you have received the codes, we will automatically convert your registration to an instant streaming/instant download or CD format and provide you with the information you need to access the recording after the program concludes and the recording is available.  Conversions to CD require a $8.50 shipping fee, and in CA, 9% sales tax.
Downloads/CDs/DVDs – Refund policy:
Downloads are non-returnable/non-refundable once purchased and received. Tapes, CDs and DVDs are returnable for a full refund or replacement if defective, within 90 days of purchase.
Reminder: The room temperature at hotels and other seminar locations are notoriously hard to control. Please bring a sweater or jacket in case it gets cold and/or layer as if you are going to the movies so you are comfortable.