Professional Fiduciaries: The Nuts and Bolts (CA)
Audio program! (check our CLE Programs page for live versions)
Professional Fiduciaries: The Nuts and Bolts – offers an in-depth discussion of the legal and practical issues important to a Fiduciary.
Topics include:
Court cases where professional fiduciaries are commonly appointed
Employing caregivers and compliance with state regulations
Investment standards and rules for professional fiduciaries
Protecting fiduciaries from liability
Ethical rules governing the profession and their application to everyday situations
Billing practices and fees petitions for matters under Court supervision
Forms and procedures
Neutrality in multi-party matters
How to best grow your practice and avoid common pitfalls
Accounting and record-keeping practices
Our faculty includes a diverse group of respected professionals, including a sitting judge, successful fiduciaries, attorneys who represent those fiduciaries, and financial advisors with expertise in fiduciary investment standards.
The program recording date is March 9, 2018.
Do you want to improve your public speaking skills? Get Faith Pincus' newly published book Being Heard: Presentation Skills for Attorneys, from the ABA now (ABA members receive 10% off). It is also available on Amazon in Kindle and paperback versions.
What You Will Learn
Basic Outline of Matters
Conservatorship
Guardianship
Probate
Trust Administration/ Litigation

Special Needs Trusts
Power of Attorney
Accounting and Asset Management
Investment Standards and Rules
Employing Caregivers 
Professional Fiduciaries Code of Ethics – Title 16, Division 41, Article 4, California Code of Regulations
Protecting Yourself from Liability
Petition for Instructions
NPA
Insurance
Neutrality and Role of the Professional Fiduciary 
Communications with outside parties
Dealing with difficult clients
Interacting with PVP attorneys and other parties
Courtroom Do's and Don'ts
Establishing and Growing a Fiduciary Practice
Forms and formats
Internal systems
Choosing the right clients and how to evaluate cases
Choosing the right representation
When to get out of a matter
Billing and Petitions for Fees
Testimonials
"Seminar was excellent; among the best that I have attended in my career." – Jeff Moore, CLPF
"Very good overview and practical application of the practice." – Camille Boursiquot, CLPF
"As a nuts and bolts presentation, this was very, very good. " – Lisa MacCarley, Esq.
"All good topics." – Sam Thomas, Professional Fiduciary
"Very well done – thanks!" – Arthur Brown, Esq.
"This meeting helped me to understand the basics of being a fiduciary." – Jacob Averett
"I learned a lot on all of the topics presented. Panel was excellent. The opportunity to hear from a sitting judge was excellent. Seminar was excellent. Among the best that I have attended in my career (formerly banking now fiduciary)."
"Speaker Judge Stratton gave me a lot of insight. I liked all the speakers and the topics."
Faculty
Hon. Maria Stratton
Judge
Los Angeles County Superior Court

Judge Stratton received her BA magna cum laude from the University of Southern California and her law degree from Boalt Hall School of Law. She served as a law clerk for the Honorable Harry Pregerson at both the U.S. District Court and U.S. Circuit Court. In 1981, Judge Stratton joined the Office of the Federal Public Defender in Los Angeles as a deputy federal public defender. In 1985, she joined Talcott, Lightfoot, Vandevelde, Woehrle and Sadowsky, where she practiced civil and criminal litigation until 1993 when the Ninth Circuit Court of Appeals appointed her Federal Public Defender for the Central District of California. In 2006 Governor Arnold Schwarzenegger appointed her to the Los Angeles County Superior Court. Her assignments on the Superior Court have included misdemeanor trials, Proposition 36 court, drug court, preliminary hearings, limited and unlimited civil, probate, and mental health. From 2015 through 2016, she was Supervising Judge of the Probate and Mental Health Departments of the Superior Court and she is a former Assistant Supervising Judge of the Van Nuys branch of the court and of the court's criminal division. She currently serves on the Judicial Council's Probate Curriculum Committee and Probate and Mental Health Advisory Committee.
In 2016, Judge Stratton received the Ernestine Stalhut Award, the highest award given by Women Lawyers Association of Los Angeles, for her outstanding character, dedication to service and significant contributions to the cause of justice. In 2005 and 2004, the Los Angeles Daily Journal named Judge Stratton among the "Top 75 Women Litigators" and "Top 50 Women Litigators," respectively. In 2003 she received the Morton Herbert Service Award from the Criminal Courts Bar Association in Los Angeles. She was also named 2001 Defense Attorney of the Year by the Los Angeles County Bar Association's Criminal Justice Section and is a recipient of the State Bar Commendation for Delivery of Pro Bono Services and Wiley W. Manual Award for Pro Bono Legal Services. She is a founding member of the Los Angeles Criminal Justice American Inn of Court.
Judge Stratton is married to former law school classmate, Stephen B. Sadowsky. They have three children, Elena, Jacob, and Lily.
---
Yevgeny L. Belous, Esq.
Rodnunsky & Associates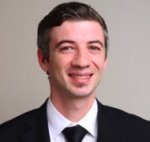 Yevgeny L. Belous completed his undergraduate studies at the University of California Santa Cruz in 2005, graduating with a degree in Economics and Business Management. Mr. Belous earned his J.D. from Thomas Cooley Law School in 2009. For 10 years, Mr. Belous has been practicing exclusively in the areas of trusts and estates, conservatorships, guardianships, estate planning and probate litigation. A large portion of Mr. Belous' practice is devoted to representing professional fiduciaries in court proceedings and private trusts. This includes representing professional fiduciaries in disciplinary proceedings by the Professional Fiduciaries Bureau. Mr. Belous is a frequent lecturer on probate law, fiduciary ethics and fiduciary practice management. He has been named a SUPER LAWYER RISING STAR for 2018, 2019 and 2020.
---
---
Erin Fukuto
Certified Public Accountant
Raimondo Pettit Group

Erin Fukuto, Certified Public Accountant, heads Raimondo Pettit Group's estate, gift, and trust services with offices in Irvine and Torrance. She specializes in income tax and estate planning with an emphasis on minimizing taxes, increasing corporate profits and individual net worth, and helping not-for-profit organizations maintain their tax exempt status.
Erin has over 20 years of experience in public accounting providing tax compliance services and consulting for high net worth individuals, closely held businesses and not-for-profit organizations. Erin graduated from USC with a B.S. in Accounting and completed her Masters' Degree at Golden Gate University. Along with being a board member on the Orange County Estate Planning Council, she is the former Chairman of Orange County/Long Beach Estate Planning Interest Group, Member of the CalCPA State Estate Planning Committee, and member of the Society of Trust and Estate Practitioners. Additionally, Erin is a founding member and officer of the Orange County Chapter of Advisors in Philanthropy and a member of the Professional Advisory Council for Children's Hospital of Orange County.
---
Samuel Ingham III, Esq.
Law Offices of Samuel D. Ingham III

Mr. Ingham is a State Bar Certified Specialist in Estate Planning, Trust and Probate Law and has practiced extensively in this field since being admitted to the California Bar in 1975. In addition, he has been trained and qualified as a mediator by the Los Angeles County Bar Association and the Los Angeles County Superior Court.
Mr. Ingham's practice is primarily devoted to conservatorships and trusts, regularly representing banks and licensed professional fiduciaries as well as individuals. He has appeared in more than 700 court proceedings.
Mr. Ingham is a co-author of two leading practice books published by California Continuing Education of the Bar (CEB) and teaches regularly on issues involving trusts, estates and protective proceedings. He is presently serving his third term on the Executive Committee of the Trusts and Estates Section of the Los Angeles County Bar Association and is currently a member of its Court Liaison Subcommittee.
Mr. Ingham received his B.A. in Latin (summa cum laude) from the University of California, Irvine and his J.D. from the UCLA School of Law. His offices are in Downtown Los Angeles.
---
Aaron Jacobs, CLPF
Sentry Services

Aaron Jacobs is a California Licensed Professional Fiduciary and owner of Sentry Services. Aaron founded his company in 2015 after working for some of the most experienced fiduciaries in Southern California. Aaron specializes in assisting his clients as trustee, successor trustee, conservator, power of attorney, and guardian, as needed.
He has built his reputation in Pasadena and throughout the Southern California area through caring, discrete work with families in need of a trusted agent to act on their behalf. Mr. Jacobs has handles the management of complex estates as an administrator. He provides his clients and their beneficiaries with the comfort of knowing that a fair and transparent distribution of assets will take place. He currently acts as trustee and successor trustee for many large private, court supervised, and special needs trusts. In this role he prudently manages the assets and affairs of the trustor in accordance with their estate plans. Additionally, Mr. Jacobs works with attorneys and the courts as a Conservator, both for the person and the estate.
Mr. Jacobs speaks at events throughout Southern California, educating attorneys and affiliated professionals on the benefits of using a professional fiduciary in estate planning. Aaron Jacobs is the co-president of the Professional Fiduciaries Association of California's San Gabriel Valley Chapter.
Aaron holds degrees in business and economics from California State University, Los Angeles. Prior to practicing in his chosen profession, Aaron spent nearly two decades running a successful manufacturing & import business. Aaron holds certificates in Fiduciary Management for Trustees and Fiduciary Management for Conservators from California State University, Fullerton.
---
David Kim, Esq.
Managing Partner
Wright Kim Douglas

David Kim, Managing Partner of Wright Kim Douglas, is an experienced litigator with an extensive business and real estate background, and handles exclusively probate and trust matters, both litigated and non-litigated.
Mr. Kim has successfully conducted several notable trials involving probate and trust disputes on behalf of Private Professional Fiduciaries and individuals. He also counsels clients in all phases of trust administration, conservatorships and probate matters.
Prior to practicing law, Mr. Kim's background and experience was mainly in real estate finance, working for Comerica Bank, California Federal Bank, and the Irvine Company. He has been an active licensed broker for more than 25 years and has transacted numerous investment properties throughout California.
Since graduating from law school, Mr. Kim has obtained over a decade of legal and management government experience. His prior government experience included working at the Orange County District Attorney's Office, and various Los Angeles County departments, including: the District Attorney's Office, Child Support Services (CSS), Department of Beaches & Harbor, Department of Children & Family Services, Office of Affirmative Action Compliance (OAAC), and Department of Human Resources (DHR).
During his tenure at the District Attorney's office and CSS, Mr. Kim honed his trial skills by conducting numerous preliminary hearings, bench and jury trials. Mr. Kim is comfortable in a courtroom and is an experienced passionate trial advocate. During Mr. Kim's last three years at Los Angeles County, he was the Risk Manager at the OAAC and DHR responsible for overseeing all aspects of Title VII (Federal) and FEHA (State) litigation involving a workforce of over 100,000 government employees within 37 County departments. Mr. Kim was directly responsible for assessing numerous high risk claims against the County, working with the Board of Supervisors to reduce the County's potential exposure. Mr. Kim is experienced in assessing the strengths and weaknesses of claims, determining which ones should be settled and which claims should instead go to trial.
Mr. Kim serves on several non-profit boards, including as an Executive Board Member and Head of the Scholarship Committee at the California Association of Equal Rights Professionals, which is a collaboration of local, state and federal government agencies in furtherance of fostering equal rights and equal access to education and employment opportunities. He is also a Board Member at the YMCA of the Foothills providing youth development, healthy living and social responsibility. Lastly, Mr. Kim also serves on the Executive Committee at the National Advocates Top 100 Lawyers.
Mr. Kim received his Bachelor of Science from the University of Southern California, with an emphasis in Real Property and Development Finance and his Juris Doctorate from Western State University. During law school, he received the American Jurisprudence Bancroft-Whitney Award for being top in his class for Legal Research and Writing. Mr. Kim was also within the top 5% of his class for both Trial and Advanced Trial Practice.
Mr. Kim is admitted and certified to practice before all courts in the State of California, the United States Federal District Court for the Central District, Washington D.C., and United States Tax Court.
---
Scott MacDonald
Senior Financial Advisor
Merrill Lynch, Pierce Fenner and Smith, Incorporated

Scott MacDonald is the founder and leader of the Special Needs Team at Merrill Lynch, a group of Financial Advisors and Client Associates dedicated to enhancing the long-term well-being of special-needs, disabled and elderly individuals. Scott joined Merrill Lynch in 1987 and has spent his entire career addressing the unique needs of society's most vulnerable members.
Passionate about his work, Scott is a recognized authority on wealth planning and investment management for Special Needs Trusts and other court-supervised trusts, as well as probate investing for Conservatorships and Guardianships. He offers extensive knowledge of California Probate Code restrictions on investments, as well as the terms of the Uniform Prudent Investor Act. Scott facilitates close collaboration with attorneys, caregivers, trustees, fiduciaries, benefits counselors, and other professionals. A regular lecturer and media contributor, he is the author of numerous articles and publications related to special-needs and elder financial strategy.
Scott earned his B.S. in Finance and his B.A. in Economics with Honors from the California State University system. He is the recipient of the prestigious David Brady award, bestowed upon the Merrill Lynch employee who goes beyond expectations in his dedication to clients.
---
Jeffrey Marvan, Esq.
Founder
Marvan Law APC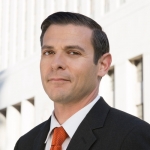 Jeff Marvan is the founder of MarvanLaw, A.P.C. A 1999 graduate of the U.C. Davis, King Hall School of Law, Jeff started his career as a criminal public defender for Yolo County. In 2003, Jeff refocused his passion for the law on estate planning and probate and trust litigation. He realized his longtime goal of establishing his own firm in 2006 when he launched MarvanLaw, A.P.C.
Jeff thrives in the courtroom. He enjoys the strategy and quick thinking necessary for litigation. As a former criminal defense attorney, he understands the courtroom dynamic and uses that foundation to continuously achieve positive results for his clients.
Jeff has a passion for estate planning. It is a creative way to help families plan for their long-term future.
Jeff is always trying to solve cases for his clients. He, additionally, enjoys acting as a mediator and representing neutral third parties to help contesting parties get out of the economically and emotionally expensive court system.
Jeff is a member of the Beverly Hills Bar Association, the Los Angeles County Bar Association, the Probate Volunteer Panel, and the Los Angeles County Probate Settlement Officer Program. He is part of the Los Angeles County Bar Association's Trust and Estate subcommittee responsible for helping organize continuing education focused on trust and estate subjects.
From 2012 to 2014, Jeff served as an associate professor at Glendale University College of Law, teaching trusts and estates. Jeff has presented at numerous legal education programs sponsored by the Los Angeles County Bar Association Trusts and Estates Section, the San Fernando Bar Association Trusts and Estates Section, the South Bay Bar Association Trusts and Estates Section, the Professional Fiduciaries Association of California, Pincus Professional Education, and others. Jeff is currently the business representative of his local neighborhood council.
Jeff grew up in Miami, Florida, and attended undergraduate school at Colorado College in Colorado Springs. He met his wife Jade while working as a public defender in Northern California. They live in Los Angeles with their two daughters.
---
Lauriann Wright, Esq.
Partner
Wright Kim Douglas ALC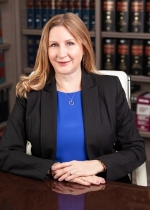 Lauriann Wright is an experienced probate litigator and estate planner located in Glendale California. For over 25 years, she has been practicing all phases of probate law and litigation, including conservatorships, guardianships, trusts, and probate estates, throughout Los Angeles, Orange, and Riverside Counties. The focus of her practice is the representation of professional fiduciaries, with success in helping fiduciaries maintain neutrality amid litigation among family members. She also represents select private clients in trust and estate litigation matters, like will and trust contests. She has been named as a Southern California Super Lawyer in Trust and Estate Litigation for over ten consecutive years, from 2012 through 2022. In fact, for 2020 through 2022, she has been named one of the Top 100 Super Lawyers in Southern California and, for 2021, she was named one of the Top 50 Women Super Lawyers in Southern California. For 2016 through 2022, she is also listed as one of "The Best Lawyers in America" in Litigation / Probate by Best Lawyers and her law firm has been named a Best Law Firm by U.S. News & World Report as well. And she has been named as a member of the National Advocates: Top 100 of Wills, Trust, and Estates Lawyers. She has also been AV Rated Preeminent by Martindale-Hubbell, the highest possible rating in both legal ability and ethical standards.
Mrs. Wright has conducted numerous contested probate bench trials, dozens of depositions, and written and argued several probate appeals. She has successfully represented professional fiduciaries in contested and protracted probate litigation proceedings in numerous multi-million dollar trusts and estates. Her representation of fiduciaries has included high-profile matters involving the Disney family as well as Britney Spears. She has also served as a fiduciary herself through court appointments as a receiver for real property, guardian ad litem, and trustee. Mrs. Wright has worked with the Los Angeles County Sheriff's Office on numerous financial elder abuse cases and has been able to successfully recover substantial assets for the elderly victims. She is also a member of the Los Angeles County Court Appointed Counsel Panel as well as the Trusts and Estates Sections of the State Bar and the Los Angeles County Bar.
Four key qualities make Mrs. Wright an effective advocate for her clients: (1) a keen understanding of probate law and procedure, garnering the respect of her fellow attorneys and bench officers; (2) thoroughness and attention to detail; (3) expansive litigation experience from a concurrent business litigation practice; and (4) social intelligence and understanding of the emotionally charged nature of probate disputes.
In addition to her probate experience, Mrs. Wright is also an experienced business litigator, knowledgeable in all phases of civil litigation, including jury and bench trials in both state and federal courts. She has briefed and argued cases in appellate matters, including the successful, published opinion in Soderberg v. McKinney, 44 Cal. App. 4th 1760, 52 Cal. Rptr. 2d 635 (1996) which reversed the law on real estate appraiser liability in California. Through her business litigation experience, she has substantial knowledge in the areas of commercial finance, factoring, real estate, construction defect, intellectual property, and complex litigation.
Mrs. Wright graduated from University of California, Hastings College of the Law in 1994 with her Juris Doctorate, including a semester of specialized coursework in international law completed at University of Leiden Law School, Leiden, the Netherlands. Mrs. Wright was admitted to the California Bar in December 1994 and is admitted to practice in all the California state and federal trial and appellate courts.
---
Fees
Audio Course and Materials Package – Download or CD: $425
CDs: plus $8.50 shipping and, in CA, sales tax.
The program recording date is March 9, 2018.
CLE Credit
This program is available for both Self-Study and Participatory CLE.*
CA General:  This program is approved for 7.5 units of general CLE in California.
CA Self Study (only) Certified Legal Specialist:  This program is approved for 7.5 units of Certified Legal Specialist CLE in California in Appellate Law. (Expires 03/09/2023)
CA Participatory Certified Legal Specialist in Estate Planning, Trust and Probate Law:  This program is approved for 7.5 units of Certified Legal Specialist CLE in California in Appellate Law. (Expires 03/09/2020)
*General Participatory CLE:  For those states that make a distinction between self-study and Participatory CLE (CA, IL, NY), please write down the Verification Codes read out during the program by speakers or our announcer and email them to us at info@pincusproed.com and we will issue your Participatory CLE certificate.
Self-Study CLE certificates are already included in your recorded package, in the "Materials" Folder. 
This program is approved for CLE in the states listed above.  Upon request, Pincus Pro Ed will provide any information an attorney needs to support their application for CLE approval in other states other than what is listed above.
Terms and Policies
Recording policy: No audio or video recording of any program is permitted.
Seminar Cancellations: Should you be unable to attend for any reason, please inform us in writing no later than 14 days prior to the event and a credit voucher will be issued. If you prefer, a refund, less a $50 non-refundable deposit, will be issued. No refunds or credits will be given for cancellations received within 14 days of an event. However, if you notify us within 14 days of an event, and wish to convert your in-person attendance registration to an Audio CD package (with handout), we can do so. A small additional shipping charge, and sales tax in CA, will be incurred. No shipping charge is incurred for downloads. We will also issue a voucher for the amount paid if you notify us within 14 days and prefer not to have the audio recording.
Substitutions may be made at any time.
Webinars, Tele-seminars and Webcast Cancellations: Once log-in codes and passwords are issued for a webinar, tele-seminars or webcasts, a refund is not possible. If for any reason you cannot attend the event after you have received the codes, we will automatically convert your registration to an instant streaming/instant download or CD format and provide you with the information you need to access the recording after the program concludes and the recording is available.  Conversions to CD require a $8.50 shipping fee, and in CA, 9% sales tax.
Downloads/CDs/DVDs – Refund policy:
Downloads are non-returnable/non-refundable once purchased and received. Tapes, CDs and DVDs are returnable for a full refund or replacement if defective, within 90 days of purchase.
Reminder: The room temperature at hotels and other seminar locations are notoriously hard to control. Please bring a sweater or jacket in case it gets cold and/or layer as if you are going to the movies so you are comfortable.