Jury Selection: What Happens When…? (FL)
Audio program! (check our CLE Programs page for live versions)
This program is no longer approved for Florida CLE, but it is a great litigation program on the complex art of jury selection. This program is now 50% off.
Jury selection is a difficult process. There are so many ways an attorney can aid or hinder his or her case when selecting their jury, in voir dire, or with the questionnaire.
In this audio program, trial attorneys (civil and criminal), judges and jury consultants teach you how to get it right, how to improve your skills at selecting a jury, and how to avoid classic mistakes.
You will also listen to a mock jury selection session.
This program was recorded in 2014.
Do you want to improve your public speaking skills? Get Faith Pincus' newly published book Being Heard: Presentation Skills for Attorneys, from the ABA now (ABA members receive 10% off). It is also available on Amazon in Kindle and paperback versions.
What You Will Learn
Overview of Jury Selection
Goal(s) of jury selection
Is it jury selection or jury de-selection
Socio-psychological aspects
The Law of Jury Selection: focus on ethics
The danger of demographics in jury selection
Understanding your venire
Batson/Wheeler motions in jury selection
Monitoring jurors' social media
The Mechanics – Critical Skills
Juror Questionnaires

Process and Procedure
Regulations
Strategies
How to use
How not to use

Planting seeds and introducing themes and issues
The basic mechanics of jury selection
Rating and tracking methods
Exercising challenges & Strike Strategies, Bias
Dealing with time limits

How judicial voir dire can sometimes help
Efficient approaches to questioning the panel
Focus on identifying "bad" leaders
Time limits in federal court

Lawyers and juries after the selection process

Rules about contact with jurors
Tips on how to be polite without engaging
What to do if you observe improper juror behavior
Continuing relationship with jurors without contact/how you think about and observe jurors once selected
What jurors are doing
Finding Out About Jurors
How lawyers can ask good questions
Do's and Don'ts of Voir Dire
Questions from the bench vs. questions from lawyers
Sources of information about jurors
Demonstration and Analysis of Jury Selection
Testimonials
"De la O on Batson/Melbourne was excellent!" Lucian Ferster, Esq.
"Gave great nuts and bolds on Jury Selection, not just topical but in-depth."  Michael Lynott, Esq.
"Very Helpful." Raul Aspuru, Esq.
"Very Informative and engaging."
"Exceded my expectations."
"Informative and practical." Barbara Paige, Esq.
"I have utilized all of the service providers that I noted in the survey and truly felt I received great service from each.  My favorite continuing legal education seminar provider, Pincus Professional Education is particularly noteworthy though.  I have attended about five Pincus seminars.  Each was phenomenally packed with useful content and had presenters/speakers of the highest skill level.  I would unhesitatingly recommend Pincus to other lawyers and am already planning my next couple of seminars with this CLE provider."  – Quote from The Recorder's 'Best of CA 2013′ survey
Faculty
Hon. Miguel M. de la O
Circuit Court Judge
11th Judicial Circuit of Florida, Criminal Division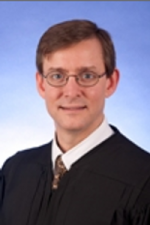 Miguel M. de la O is a Circuit Court Judge for the 11th Judicial Circuit of Florida. He practiced law in Miami for over 20 years before his election as a Circuit Court Judge in 2012.
Judge de la O attended Florida State University, graduating cum laude with degrees in political science and criminology. He graduated with high honors from the Florida State University School of Law, where he was an Editor on the Law Review.
After law school, he worked for Steel Hector & Davis and Sonnett, Sale & Kuehne. In 1994, he co-founded de la O & Marko. Judge de la O was an AV-rated trial and appellate lawyer, serving as lead counsel in more than 40 criminal and civil jury trials and 25 appeals. Judge de la O is assigned to the Criminal Division, where he has presided over more than 30 felony jury trials.
---
Ervin A. Gonzalez, Esq.
Board Certified Trial Attorney
Colson Hicks Eidson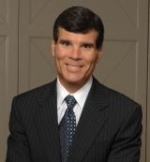 Ervin A. Gonzalez, a partner at Colson Hicks Eidson, graduated cum laude from the University of Miami School of Law with a Juris Doctorate in 1985. Mr. Gonzalez is board certified as a specialist in civil trial law (both in personal injury and wrongful death cases) and business litigation law by The Florida Bar and The National Board of Trial Advocacy.
Gonzalez is a Governor of The Florida Bar and has served on its executive committee. Mr. Gonzalez is an appointed member of the National Board of Trustees of the National Institute of Trial Advocacy (NITA) and an elected member of the American Board of Trial Advocates (ABOTA). He is Past President of the Dade County Bar Association, Past President of the Dade County Trial Lawyers Association, a former Director of the Academy of the Florida Trial Lawyers and a former member of the Florida Supreme Court Judicial Ethics Advisory Committee. Gonzalez also served as a member and Subcommittee Chairman of the Florida Bar's Committee on the Rules of Civil Procedure.
Mr. Gonzalez has 27 verdicts in excess of a million dollars – including a .1 Million verdict in a wrongful death case and the highest award in a Federal Tort Claims Act Case – a Million award for Medical Malpractice. He has settled numerous multi-million dollar cases throughout his career, including a 0 Million Settlement with SCI Corporation for the desecration of graves in a Jewish Cemetery. Many of his verdicts have ranked among the top verdicts in America.
---
Eric K. Gressman, Esq.
Partner
Kelley Kronenberg PA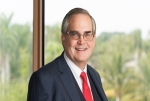 Eric Gressman is a Partner in the Miami office of Kelley Kronenberg PA, focusing his practice on all aspects of liability and casualty defense.
Eric is a very experienced litigator who has served as lead counsel in over 400 State and Federal jury trials, 100 non‐jury trials, and over 100 appeals. Eric has handled matters involving wrongful death, personal injury, personnel, employment, discrimination, medical malpractice, civil rights, false arrest, excessive force, construction contracts, First Amendment, the RICO Act, and civil theft claims.
Prior to joining Kelley Kronenberg PA, Eric served for more than 35 years as an Assistant County Attorney at the Miami-Dade County Attorney's Office. During his tenure there, Eric served as the Chief of the Torts Section and received an award for exemplary service.
He is also a Premier Tutor and Instructor for The Princeton Review. Eric teaches future law and business students how to prepare for the LSAT and GMAT. He has taught at The Princeton Review since 2005.
In addition, Eric is a Legal Research & Writing Instructor at the University of Miami School of Law and was co-author, Necessary and Proper Roots of Exceptions to Federal Jurisdiction, 51 Geo. Wash. L. Rev. 495 (1983).
Eric was nominated as the Note Editor of a law review. He has published articles on jurisdiction and international law in George Washington University Law Review and law review at the University of Michigan.
---
Zachary James, Esq.
Associate
Meland Russin Budwick

Zachary James focuses his practice on bankruptcy matters, financial restructuring and corporate reorganization, deceptive lending and servicing actions, financial fraud and Ponzischeme litigation, commercial foreclosure cases, and other complex commercial litigation.
Mr. James has extensive litigation experience at trial and appellate levels and has successfully practiced in federal, state, and administrative courts throughout the states of Florida and California. Mr. James represents operating business debtors in Chapter 11 reorganizations, individuals and businesses accused of financial fraud, and trustees in bankruptcy matters.
Prior to joining the firm, Mr. James served as a state and federal prosecutor, as well as a trial attorney for the United States Department of Homeland Security. He has led or co-tried more than 30 trials and has secured jury convictions for many serious felony offenses, including aggravated stalking, armed robbery with a firearm, child abuse, and aggravated assault on law enforcement with a deadly weapon. He has investigated and tried high-profile human rights violation cases and extradition proceedings, and has presented more than 100 cases for indictment to federal grand juries. Mr. James has authored numerous appellate briefs and has argued and prevailed before the United States Court of Appeals for the Ninth Circuit.
Mr. James is a marathon runner, triathlon competitor, organizer of the Law Enforcement Torch Run for Special Olympics, and the former Vice-President of the Board of Directors of the Alachua County Humane Society.
---
Neil D. Kodsi, Esq.
Of Counsel
Jackson Lewis P.C.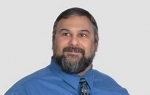 Mr. Kodsi is a seasoned trial lawyer with nearly twenty (20) years of jury trial experience. Mr. Kodsi has tried numerous cases to verdict in both federal and state court. Additionally, he has successfully tried cases involving many different theories of liability, including breach of contract, bad faith, first-party insurance, patent infringement, employment discrimination, product liability, toxic tort, wrongful death, and personal injury.
Prior to forming his own firm, The Law Offices of Neil D. Kodsi, Mr. Kodsi worked for large national and/or regional law firms, where he was one of the "go-to" trial lawyers for those firms for complex cases involving highly complicated expert testimony. Simply put, Mr. Kodsi is — first and foremost — a trial lawyer.
Mr. Kodsi's skills as a trial lawyer have been recognized nationally and locally. He has received public recognition for his skills as a trial advocate in a wide array of cases, ranging from representation of Fortune 100 corporations in high-profile complex wrongful death cases to serving as pro-bono trial counsel representing thousands of Florida Citizens seeking Medicare coverage.
Most recently, in March 2012, Neil served as pro bono litigation counsel for a group of autistic children seeking to defeat another Florida State Policy — one that was denying coverage for behavioral therapy for the more than 8,500 autistic children in Florida covered by Medicaid. After a four-day trial in front of U.S. District Court Judge Joan Lenard, Mr. Kodsi and his co-counsel obtained an Order requiring the State of Florida to provide this treatment for all autistic children in Florida covered by Medicaid. In her Order, Judge Lenard referred to this case as one of the most important cases she has heard in her sixteen years on the bench. This case also has received substantial national media attention.
---
Robert I. Rubin, Esq.
Shareholder
Becker & Poliakoff

Mr. Rubin has 41 jury trials to verdict and is rated "5.0" by Martindale-Hubbell Law Directory. He is experienced in multiple areas of law practice, including medical and legal malpractice, employment law, personal injury, insurance and liability, automobile accident claims, and community association litigations. He was a District Attorney for Westchester County from 1983-1986 and he was the Assistant Editor for Insurance, Negligence and Compensation Law Journal from 1992-1995.
In addition to the Florida bar, he is able to practice law in New York, New Jersey, and the District of Columbia. Mr. Rubin is also admitted to the U.S. District Court for the Middle and Southern Districts of Florida. He received his law degree from George Washington University and graduated magna cum laude from Brandeis University.
---
Beranton J. Whisenant Jr., Esq.
Assistant United States Attorney
United States Attorney's Office, Southern District of Florida
Beranton Whisenant passed away on May 24, 2017. We will miss him.
Beranton J. Whisenant, Jr. is an Assistant United States Attorney for the Southern District of Florida in the Criminal Section. Before joining the Department of Justice, Mr. Whisenant was a partner Foley & Mansfield, PLLP-Miami where he focused his legal practice in civil litigation, product liability, contracts, personal injury, wrongful death, and medical malpractice defense. Mr. Whisenant also served as an Assistant State Attorney in in Jacksonville, Florida.
Mr. Whisenant is an active member of The Florida Bar, a leader in voluntary bar organizations, and an advocate for professionalism and civility in the practice of law. He served as a member of the Eleventh Judicial Circuit Professionalism Panel and Chair of The Florida Bar's Eleventh Judicial Circuit Grievance Committee – Division "L." He is a William Reece Smith, Jr. Leadership Academy Fellow, a member of The Florida Bar's Judicial Nominations Procedure committee, and a member on the Florida Supreme Court's Commission on Professionalism.
Mr. Whisenant is also a lecturer at the University of Miami Paralegal Program where he teaches civil, criminal, and appellate procedure and contract law. He has served as a guest lecturer at the University of Miami School of Law, Florida Coastal School of Law, and the University of North Florida.
---
Fees
Audio Course and Materials Package – Download or CD: $425 $212.50
CDs: plus $8.50 shipping and, in CA, sales tax.
Note: This program is no longer approved for CLE credit in Florida.
CLE Credit
FL General: This course is no longer approved for credit. CLE expired on October 18, 2017.
FL CLE Specialization Credit: This course is no longer approved for Board Certified credit. CLE expired on October 18, 2017.
CA General: This course is approved for 6 hours general California CLE credit, including 1 hour ethics credit.
CA CLE Specialization Credit: This course is approved for 1 hour ethics credit in California.
Terms and Policies
Recording policy: No audio or video recording of any program is permitted.
Seminar Cancellations: Should you be unable to attend for any reason, please inform us in writing no later than 14 days prior to the event and a credit voucher will be issued. If you prefer, a refund, less a $50 non-refundable deposit, will be issued. No refunds or credits will be given for cancellations received within 14 days of an event. However, if you notify us within 14 days of an event, and wish to convert your in-person attendance registration to an Audio CD package (with handout), we can do so. A small additional shipping charge, and sales tax in CA, will be incurred. No shipping charge is incurred for downloads. We will also issue a voucher for the amount paid if you notify us within 14 days and prefer not to have the audio recording.
Substitutions may be made at any time.
Webinars, Tele-seminars and Webcast Cancellations: Once log-in codes and passwords are issued for a webinar, tele-seminars or webcasts, a refund is not possible. If for any reason you cannot attend the event after you have received the codes, we will automatically convert your registration to an instant streaming/instant download or CD format and provide you with the information you need to access the recording after the program concludes and the recording is available.  Conversions to CD require a $8.50 shipping fee, and in CA, 9% sales tax.
Downloads/CDs/DVDs – Refund policy:
Downloads are non-returnable/non-refundable once purchased and received. Tapes, CDs and DVDs are returnable for a full refund or replacement if defective, within 90 days of purchase.