Todd Taylor is our Latest Featured Speaker!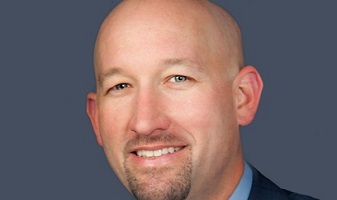 Todd will be speaking at our upcoming Workers' Compensation Law Certified Legal Specialist Exam Prep course in Los Angeles on September 19th and 20th. We're looking forward to your presentation, Todd!
Mr. Taylor represents insurance carriers, self-insured employers and public entities in all aspects of workers' compensation. Before joining Michael Sullivan & Associates, Mr. Taylor was an Associate Attorney at Chaves & Breault in Torrance, where he represented self-insured employers in all aspects of workers' compensation defense before all Southern California WCABs.
He was also an Associate Attorney at Grancell, Stander, Reubens, Thomas & Kinsey in El Segundo, where he handled more than 100 workers' comp cases from inception to trial or settlement. Much of that time, he served as Lead Attorney for American Building Maintenance.
Mr. Taylor also served as Associate Attorney at Hayford & Felchlin in Los Angeles, and Domingo, Elias & Vu in Brea. There, too, he practiced exclusively worker's compensation defense, representing employers and public entities including school districts. He was a Paralegal at Samuelsen, Gonzalez, Valenzuela & Brown in Irvine, assisting the firm's attorneys in workers' compensation defense.
Before embarking on a legal career, Mr. Taylor was a Work Care Technician at Northbay Healthcare in Vacaville, performing pre-employment tests and occupational health screenings, and managing medical records. He served several years as Security Forces Officer for the U.S. Air Force at Beale Air Force Base in California. His military duties included routine and emergency law enforcement, some of which required top-secret clearance. He also supervised and trained troops in investigation and surveillance.
Mr. Taylor received his Juris Doctor degree from Whittier Law School in Costa Mesa, where he served as the campus chapter's President of the Association of Trial Lawyers of America, and was a member of the Trial Advocacy Honors Board. He received his undergraduate degree from Minnesota State University in Moorhead, graduating magna cum laude.