Seth Miles is our Latest Featured Speaker!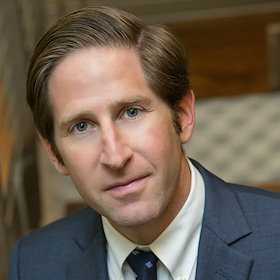 Our latest featured speaker is Seth Miles from Buckner + Miles!
Seth will be speaking at our upcoming The Plaintiff Attorney's Guide to Handling the Medical Malpractice Pre-suit seminar in Fort Lauderdale on May 10th. He also spoke at our Personal Injury Law in Florida seminar in 2018, where attendees reviewed his presentation very highly. Welcome back, Seth!
Seth is an experienced trial lawyer successfully litigating personal injury, wrongful death, medical malpractice, maritime, class action, commercial tort, and qui tam cases. In each area, Mr. Miles has had clients recover in excess of one million dollars. In total, his recoveries for his clients exceed $250,000,000.
In one of the pivotal cases in his career, Seth received an $80 million verdict on behalf of three Cuban migrants forced to work as modern day slaves at a drydock. As a result of his work on this case, he was honored with the prestigious "Most Effective Lawyer" award given by the Daily Business Review.
Mr. Miles was also selected to serve on the Plaintiff's Executive Committee for the crash of American Airlines Flight 331, and chosen as Liaison Counsel for nationwide force-placed flood insurance claims against J.P. Morgan Chase that resulted in a $22.5 million settlement.
He currently serves on the Southern District of Florida's Bar Grievance Committee and the Florida Bar's Constitutional Judiciary Committee. In addition, Seth was selected by the Florida Supreme Court to serve on the Civil Jury Instruction Committee.
Prior to entering private practice, Seth served as an Assistant United States Attorney in the criminal division of the United States Attorney's Office in the Southern District of Florida. While serving as an Assistant United States Attorney, he tried numerous jury trials on matters ranging from airplane skyjacking to healthcare fraud and argued before the Eleventh Circuit Court of Appeals multiple times.