Personal Injury Law in Florida: What you need to know (FL)
Audio program! (check our CLE Programs page for live versions)
Attorneys interested in Personal Injury cases and building a practice, or expanding their current PI practice focus, will find this program very helpful.
During this course, our faculty covers a variety of personal injury cases, such as medical malpractice, premise & product liability, insurance issues, and auto negligence and provide depo strategies unique to Personal Injury cases. They also discuss critical ethical issues.
If you are interested in Personal Injury law, are new to the field, would like to expand your current PI practice to more topic areas in the field, or would just like to learn more of the basics in case you need to answer questions for your clients, this is a great program for you.
It is a beginner-level program, however, those attorneys practicing in one area of Personal Injury wanting to add another to their practice will find it beneficial as well.
Additionally, the deposition strategy session is certain to provide you with new ideas and techniques when taking or defending a deposition in a PI case.
Do you want to improve your public speaking skills? Get Faith Pincus' newly published book Being Heard: Presentation Skills for Attorneys, from the ABA now (ABA members receive 10% off). It is also available on Amazon in Kindle and paperback versions.
What You Will Learn
Common Aspects to All Personal Injury Matters
Big-picture themes
Promise to keep safe
Negligence rules to follow
Auto Negligence
Insurance
Underinsured Motorists
Trucking
Uber/Lyft
Medical Malpractice
How to get through the several important phases of a med mal case, leading to mediation
Premises Liability
Negligent security cases and the nuts and bolts of putting a case together
Product liability  
Practical Aspects of a Personal Injury Practice
Financial
Resources
Case selection
Insurance Issues That Pertain to All Personal Injury Claims
Insurance Bad Faith
Coverage issues, Declaratory Actions 
Ethics
Soliciting cases
Co-counsel arrangements
Legal malpractice actions arising out of an underlying personal injury claim
Social Media Challengers

How it affects cases and discovery
Deposition Strategies and Advice from the Plaintiff and Defense Perspective
Key for plaintiff's side
Key for defense side
Expert witnesses
Corporate reps
Testimonials
"Overall it was a very good, informative and professional seminar. Lots of good information. Good location. All of the faculty members went by the agenda, it was not boring. Overall it was a good CLE. Thank you!" – Marta E. Torres, PI Paralegal
"Excellent speakers and notes." – John A. Arceri, Esq.
"Good portion of practice, a lot of relevant info." – Virginia Wolf Gilliam, Esq.
"This program helped guide me as to how to build a personal injury practice." – Gabriella Teresa Gonzalez
"Great group of speakers, excellent CLE."
Faculty
Edward R. Blumberg, Esq.
Partner and Co-Founder
Deutsch, Blumberg, & Caballero P.A.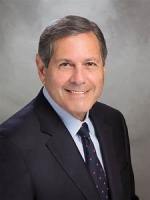 Edward R. Blumberg is a graduate of the University of Georgia and earned his law degree from the College of William and Mary. He has practiced continuously in Florida since 1975. He has served as President of the Florida Bar, as a member of the Board of Governors of the Florida Bar and as a member of the House of Delegates of the American Bar Association. He has chaired and served on countless professional committees and groups and provides continuing legal education lectures to lawyers. Since 1983 he has been continuously certified and re-certified in civil trial law by The Florida Bar and The National Board of Trial Advocacy.
---
Stephanie Demos, Esq.
Partner
Beasley, Demos & Brown, LLC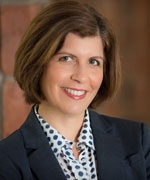 Stephanie Demos is an AV® Preeminent rated lawyer with nearly twenty years of trial experience. She specializes in commercial litigation, professional malpractice defense, products liability, construction defect, toxic tort, premises liability, personal injury, wrongful death, and estate litigation.
Stephanie began her career as a prosecutor in the Miami-Dade State Attorney's Office and has represented a broad range of clients from multi-national corporations, to small family businesses and individuals.
Stephanie is passionate about charitable and pro bono work for children. She is a longtime board member of Kristi House, a non-profit organization dedicated to preventing child sexual abuse. And she has won awards for her pro bono work representing at-risk children in Florida courts.
Stephanie is a skilled jury trial lawyer who has argued before trial and appellate courts in Florida and has appeared on Court TV.
---
Amy Furness, Esq.
Shareholder
Carlton Fields

Amy Furness is a trial lawyer who has dedicated her career to defending diverse clients, including both domestic and foreign corporations, in complex civil litigation, particularly product liability and commercial litigation. She defends product manufacturers in all forms of cases in the pharmaceutical, aviation, chemical, tobacco, and consumer products industries. In addition to her extensive pharmaceutical and medical device litigation defense experience, she has defended manufacturers of cigarettes, yacht engines, automobile and aircraft engines, and propane tanks.
Ms. Furness has served as national coordinating counsel on numerous mass tort matters, including a significant litigation for a pharmaceutical company involving nearly 14,000 plaintiffs, with over 10,000 cases pending in federal courts and nearly 4,000 cases pending in state courts. She also has served as regional counsel on a variety of complex civil matters.
Prior to joining Carlton Fields, Ms. Furness served as in-house counsel with the environmental claims division of a national insurance company. That experience offered her unique insight into the corporate demands of an in-house legal department, and she remains mindful of the needs and pressures clients face daily.
Before entering law school, Ms. Furness was a research engineer. That scientific education and technical experience informs her law practice today.
Ms. Furness is a frequent lecturer on product liability and professional liability matters. She serves as the Miami office co-managing shareholder.
---
Christos Lagos, Esq.
Partner
Lagos & Priovolos PLLC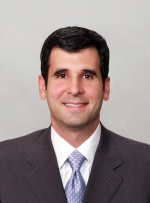 Christos Lagos is a seasoned trial lawyer who represents those whose lives or businesses have been damaged by the wrongdoing of others. He focuses on complex civil claims arising out of defective products, unsafe premises, automobile accidents, medical malpractice, and business disputes.
In 1998, Mr. Lagos began his legal career as a prosecutor in Miami. He handled hundreds of cases ranging from traffic fatalities to life felonies. With a solid foundation in trial advocacy, Mr. Lagos entered private practice in 2001 and turned his attention to civil litigation. Over the next 15 years, Mr. Lagos has successfully litigated against major consumer product and automobile manufacturers, insurance companies, property owners, health care providers, trucking and transportation companies, and other entities and corporations.
Christos Lagos has obtained several multi-million dollar settlements, judgments, and jury verdicts on behalf of his clients during his career. Mr. Lagos has tried numerous jury trials as lead trial counsel. He is a member of both the Million Dollar Advocates Forum and the Multi-Million Dollar Advocates Forum, memberships for trial lawyers who have won million and multi-million dollar settlements and verdicts. Mr. Lagos has been recognized as an ALM Top Rated Lawyer in Personal Injury and Litigation, and listed in South Florida's Top Rated Lawyers. Mr. Lagos received the highest rating of "Superb" from the Avvo attorney rating service. In 2004, Mr. Lagos received the "AV Preeminent" designation by the Martindale-Hubbell Law Directory after a confidential peer review from members of the Bar and Judiciary. According to Martindale-Hubbell, this is the highest rating, indicating "the highest level of legal ability" and "the pinnacle of professional excellence." He has been AV rated for the past 12 consecutive years.
Mr. Lagos has conducted several speaking engagements to practicing attorneys and law students. Some of the presentations include a Continuing Legal Education seminar titled "Expert Witness Retention & Discovery." He has guest lectured for Judge David Gersten's Litigation Skills course at St. Thomas University. He judges litigation skills activities at the law schools of St. Thomas University, Florida International University, and the University of Miami. He served as a moderator at Nova Southeastern University Shepard Broad College of Law Sports and Entertainment Law Society's Symposium discussing Class Actions and Multi-District Litigation (MDL) involving online websites. He contributed to the "Preparing and Trying the Cardiovascular Case" American Association For Justice (AAJ) Litigation Packet.
Mr. Lagos hosted a weekly local radio call-in talk show addressing legal topics and conducted interviews with prominent local jurists. He also participates in community service, charitable functions and pro bono activities. He has volunteered at a local domestic violence shelter and has volunteered and sponsored events at Chapman Partnership for the homeless. He has conducted Law Day presentations to elementary students. Mr. Lagos has also volunteered his services as an attorney Guardian Ad Litem on behalf of minor children.
---
Douglas J. McCarron, Esq.
Partner
The Haggard Law Firm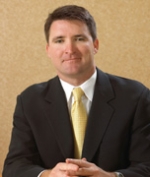 Douglas J. McCarron is an accomplished trial lawyer with significant experience handling a wide variety of cases including negligent security, pool drowning, dram shop, and construction and auto accidents.
Doug served as an Assistant State Attorney in Miami-Dade County for four years. While there, Doug was a member of the Career Criminal Unit where he distinguished himself in over 50 trials prosecuting violent crime. Upon leaving the State Attorney's Office in 2000, Doug began to focus on representing victims of serious and catastrophic injury.
Doug joined The Haggard Law Firm in 2006 and became a partner in 2007. Since joining the firm, he has recovered over 150 million in verdicts and settlements for his clients. In Garcia v. Arbors Apartments, Doug successfully obtained a million jury verdict on behalf of the Garcia family. This negligent security/wrongful death case found the owners and managers of the apartment complex guilty of failing to provide adequate security on their property. Doug has been able to recover similar results in cases throughout Florida. Doug served as President of the Miami-Dade Trial Lawyers Association in 2013 and was recently appointed by the Florida Supreme Court to serve on the Civil Standard Jury Instructions Committee. Doug is also a member of the American Board of Trial Advocates and the Florida Justice Association.
Outside the office, Doug enjoys spending time with his wife Becky and their three boys, Jack, Finn and William Andrew (Drew). Doug and Becky are extremely active in a number of local charities and truly believe in giving back to the community. Doug was born in Atlantic City, New Jersey but moved to Miami as a young boy. He graduated from Miami Archbishop Curley Notre Dame High School. Doug received his Bachelors of Science in 1993 and his Juris Doctorate in 1995, both with Honors, from Florida State University.
---
Seth E. Miles, Esq.
Partner
Buckner + Miles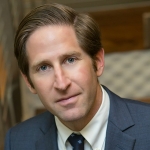 Seth Miles is an experienced trial lawyer successfully litigating personal injury, wrongful death, medical malpractice, maritime, class action, commercial tort, and qui tam cases. In each area, Mr. Miles has had clients recover in excess of one million dollars. In total, his recoveries for his clients exceed 0,000,000.
In one of the pivotal cases in his career, Seth received an million verdict on behalf of three Cuban migrants forced to work as modern day slaves at a drydock. As a result of his work on this case, he was honored with the prestigious "Most Effective Lawyer" award given by the Daily Business Review. He also received a .7 million verdict in an automobile accident case in Volusia County, Florida. This is believed to be the largest automobile accident personal injury verdict in the history of Volusia County. In April 2014, Mr. Miles tried a wrongful death case in federal court in the Northern District of Illinois. The deceased contracted legionnaires disease while staying at a JW Marriott. After nearly a week long trial, the federal jury awarded the 83 year old widow nearly .3 million for the loss of her 80 year old husband.
Another one of Seth's most notable victories involves recovering million on behalf of all Lloyds of London property insurance clients assessed a hurricane deductible in the 2004-2005 season. In this class action, Seth successfully argued that statute-required language advising of high hurricane deductibles was not included and therefore policy owners should be reimbursed. After two years of litigation, the case was settled with each owner getting 65 percent of their deductible refunded—a clear victory. Recently, Mr. Miles served as class counsel in Dishkin v. Tire Kingdom, a class action brought under the Florida Deceptive and Unfair Trade Practices Act. The trial court certified the class and granted summary judgment in favor of the class. These rulings were defended all the way to the Florida Supreme Court. In October of 2014, the trial court granted final approval to a .5 million settlement that afforded each class member approximately 100% of their loss.
Mr. Miles was selected to serve on the Plaintiff's Executive Committee for the crash of American Airlines Flight 331 and chosen as Liason Counsel for nationwide force-placed flood insurance claims against J.P. Morgan Chase that resulted in a .5 million settlement. He also currently serves on the Southern District of Florida's Bar Grievance Committee and the Florida Bar's Constitutional Judiciary Committee. In addition, Seth was selected by the Florida Supreme Court to serve on the Civil Jury Instruction Committee.
Prior to entering private practice, Seth served as an Assistant United States Attorney in the criminal division of the United States Attorney's Office in the Southern District of Florida. While serving as an Assistant United States Attorney, he tried numerous jury trials on matters ranging from airplane skyjacking to healthcare fraud and argued before the Eleventh Circuit Court of Appeals multiple times.
---
James Nosich, Esq.
Partner
Nosich & Ganz

Jim Nosich is a competitive trial attorney who pursues his clients' best interests when defending charges of negligence, corporate liability or medical malpractice. His clients know that he remains accessible while achieving results and being conscientious of time spent and costs incurred.
Jim came from modest means, growing up on the south side of Chicago. He credits his steel worker father for his strict work ethic and great family life. After graduating from Mt. Carmel High School, he left Chicago for the University of Miami to fulfill an interest in marine science. He holds bachelors' degrees in both marine science and geology. Attending upper level classes in the field of biology and chemistry built a framework that has allowed Jim to excel in the practice of medical malpractice.
After graduating from the University of Miami, Jim worked full-time at Liberty Mutual Insurance Company while attending the University of Miami School of Law. While working at Liberty Mutual, they trained Jim to evaluate risks, investigate claims, and propose recommendations for a safe work environment in various areas of industry. Although he had many interests, Jim focused on transportation and construction related safety issues. This experience has been a great benefit to him in the practice of insurance defense, including architecture and engineering liability, construction and transportation related accidents, and premises liability.
Since 1990, Jim has had an active trial practice that led to acceptance in the prestigious American Board of Trial Advocates. His trial practice consists of professional, general and corporate liability defense. In medical malpractice, Jim has focused on both the individual healthcare provider and hospital liability. In the general liability field, Jim has taken an active role in both security and premises liability cases while also handling transportation related issues. He has also represented one of the world=s largest oil companies on issues dealing with contract law and product liability.
Jim is a member of the U.S. District Court for the Southern, Northern and Middle Districts of Florida. He is a long time member of the International Association of Defense Counsel, the Eleventh Circuit of the United Stated Court of Appeals, and the Supreme Court of the United States. The Florida Bar appointed him, as its representative, to the Board of Governors for the Florida Medical Malpractice Joint Underwriting Association. Jim also holds an "AV@ rating from Martindale Hubbell.
Jim has conducted many lectures in his areas of practice. Recently, he has focused his participation in educational programs dealing with trial techniques and strategies. Jim has also made himself available for numerous media interviews including Court TV.
---
Jennifer Perez-Alonso, Esq.
Beasley, Demos & Brown, LLC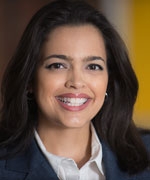 Jennifer Perez Alonso graduated, cum laude, from the Florida International University College of Law in 2007 and has been practicing law since 2008. In 2010, Jennifer joined Beasley, Demos & Brown, focusing on commercial litigation and legal malpractice defense. While at Beasley, Demos & Brown, Jennifer has handled various coverage determinations for insurers, and participated in successful litigation matters, at trial and on appeal, involving commercial disputes (including contracts and business torts), premises liability defense, trucking and aviation defense, and legal malpractice defense.
Jennifer is an active member of the Florida Bar, having served on the Legal Needs of Children Committee and currently serving on the Professional Ethics Committee. She also volunteers her time in providing pro bono representation for abused and neglected children in Miami-Dade County's dependency courts.
Prior to graduating from law school, Jennifer was a full-time Special Education Teacher for eight years.
---
Benjamin L. Reiss, Esq.
Partner
Perlman, Bajandas, Yevoli & Albright, P.L.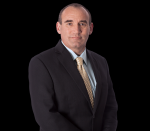 Benjamin L. Reiss practices in the areas of general commercial, product liability and other civil litigation in federal and state courts, criminal defense and property tax appeals. He has been involved in approximately 60 jury trials, over 45 of which he has been the lead trial lawyer. Ben is a former Assistant Public Defender and has wide-ranging jury trial experience.
He is on the Board of Directors of the Dade County Bar Association, a Member of the Florida Bar Code and Rules of Evidence Committee, and a former Chair of the Florida Bar Standing Committee on Professionalism. Ben has presented the Professionalism portion of the Florida Bar's Practicing with Professionalism Seminar on numerous occasions, and is the former Vice President of the Board of Directors for Legal Services of Greater Miami, Inc.
---
Fees
Audio Course and Materials Package – Download or CD: $425
CDs: plus $8.50 shipping and, in CA, sales tax.
CLE Credit in Florida has been renewed through August 31, 2022.
CLE Credit
FL General: This program is approved for 9.0 general CLE units in Florida, including 0.5 hour of ethics through August 31, 2022.
CA General:  This program is approved for 6.5 units of general CLE in California.
This program is approved for CLE in the states listed above.  Upon request, Pincus Pro Ed will provide any information an attorney needs to support their application for CLE approval in other states other than what is listed above.
Terms and Policies
Recording policy: No audio or video recording of any program is permitted.
Seminar Cancellations: Should you be unable to attend for any reason, please inform us in writing no later than 14 days prior to the event and a credit voucher will be issued. If you prefer, a refund, less a $50 non-refundable deposit, will be issued. No refunds or credits will be given for cancellations received within 14 days of an event. However, if you notify us within 14 days of an event, and wish to convert your in-person attendance registration to an Audio CD package (with handout), we can do so. A small additional shipping charge, and sales tax in CA, will be incurred. No shipping charge is incurred for downloads. We will also issue a voucher for the amount paid if you notify us within 14 days and prefer not to have the audio recording.
Substitutions may be made at any time.
Webinars, Tele-seminars and Webcast Cancellations: Once log-in codes and passwords are issued for a webinar, tele-seminars or webcasts, a refund is not possible. If for any reason you cannot attend the event after you have received the codes, we will automatically convert your registration to an instant streaming/instant download or CD format and provide you with the information you need to access the recording after the program concludes and the recording is available.  Conversions to CD require a $8.50 shipping fee, and in CA, 9% sales tax.
Downloads/CDs/DVDs – Refund policy:
Downloads are non-returnable/non-refundable once purchased and received. Tapes, CDs and DVDs are returnable for a full refund or replacement if defective, within 90 days of purchase.
Reminder: The room temperature at hotels and other seminar locations are notoriously hard to control. Please bring a sweater or jacket in case it gets cold and/or layer as if you are going to the movies so you are comfortable.