Statements of Decision: The Ideal and the Reality (CA) (60 min)
Audio program! (check our CLE Programs page for live versions)
This 60 minute audio recording package covers Statements of Decision: The Ideal and the Reality and was recorded in both Los Angeles and San Francisco at our 3rd Annual Advanced Appellate Conference.
In January of 2018, we again gathered an all-star panel for our 3rd Annual Appellate Conference, taught by appellate justices,  supervising staff attorneys at multiple appellate courts, Certified Legal Specialists in Appellate Law, and other top practitioners.
The program received excellent reviews and we have taken some of the sessions and created individual one-hour audio packages on specific topics covered during the conference.
This particular package is 60 minutes long and covers Statements of Decision: The Ideal and the Reality.
The San Francisco session was taught by Justice Kathleen Banke, California Court of Appeal, First Appellate District, Division One and T. Peter Pierce of Richards, Watson and Gershon.
The Los Angeles session was taught by Justice John Segal, CA Court of Appeal, Second Appellate District, Division Seven, Robin Meadow of Greines, Martin, Stein & Richland LLP and Honey Kesler Amado, Law Offices of Honey Kessler Amado.
This audio package also comes with the handout for the entire conference day!
If you'd like to order the full seminar, you can do so here:
3rd Annual Advanced Appellate Conference auto program (2018)
And don't miss our last two programs:
2nd Annual Advanced Appellate Conference audio program (2017)
1st Annual Advanced Appellate Conference audio program (2016)
For an introduction to appeals and writs, check out: Demystifying civil appeals and writs – audio package.
For an in-depth seminar on Administrative Writs of Appeal, check out our 2017 Writs of Administrative of Mandamus Demystified.
Lastly, if you were looking for something in the criminal appeals area, some criminal appeals information was discussed in the 2nd Annual Advanced Appellate Conference link above, and we also have a audio recording package for our Criminal Writs program, held in 2014. That recording and order information is here.
Do you want to improve your public speaking skills? Get Faith Pincus' newly published book Being Heard: Presentation Skills for Attorneys, from the ABA now (ABA members receive 10% off). It is also available on Amazon in Kindle and paperback versions.
Sponsored by: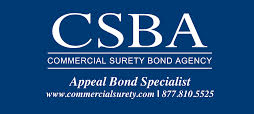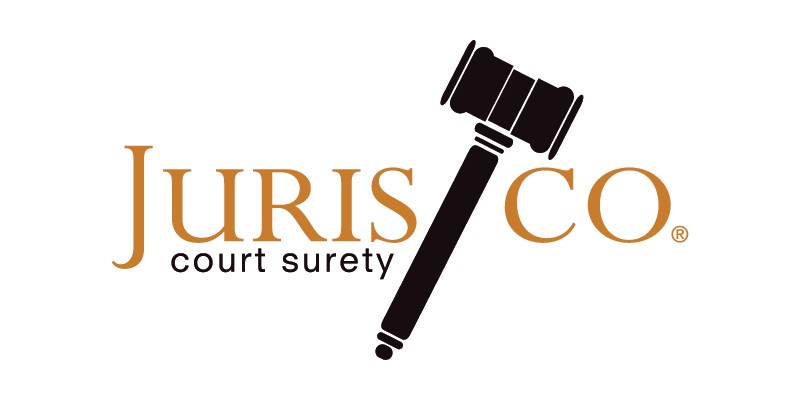 What You Will Learn
Statements of Decision: The Ideal and the Reality
Statements of Decision: The Ideal and the Reality
Why you need a statement of decision
Getting trial lawyers and trial judges to do it right
Objections to proposed statements of decision
Handling appeals with defective or missing statements of decision
Effect of F.P. v. Monier
Testimonials
These evaluations are from all three Advanced Appellate Conference years:
"Second year [taking this course]. Great information, speakers, and lots of ideas, tips and suggestions. Thanks…I'll be back next year!" – John Stobart, Esq.
"Much better than the average MCLE courses. It was well thought out and well-presented. I look forward to taking more Pincus courses." – Earl L. Roberts, Esq.
"It was an informative seminar, full of practical information. Excellent program." – John Yasuda, Esq.
"This is a great advanced seminar. Very high-level, informative presentations." – Tom Freeman, Esq.
"Still one of the best CLE programs." – Joshua R. Furman, Esq.
"Excellent content. Expertly presented…I'm trying to resume active appellate practice…This program was a great start." – Bruce Finch, Esq.
"I attended last year's appellate conference. It was so helpful and informative that I wanted to attend this [year's] conference." – Linda N. Wisotsky, Esq.
"Broader (and better) scope than expected. Another excellent program." – Marisa Janine-Page, Esq.
"Having a 'behind-the-scenes' perspective on the appellate courts' workings is very valuable. I handle 2-3 writs/appeals per month and this subject matter is useful…very engaging speakers. The judicial perspective is highly informative." – Sean Collins, Esq.
"The topics were interesting and…helpful to my practice." – Jessica Simon, Esq.
"All presenters are great. There were a lot of good nuggets that I will use in my practice." – Linda Conrad, Esq.
"The program was excellent." – Tom Freeman, Esq.
"A very good panel of speakers with good diversity in topics." – Robert Mata, Esq.
"Great program." – Sara Birmingham, Esq.
"Thank you. The program, panelists, and participants were excellent." Teresa Stinson, Esq.
"Very useful, informative program. Every speaker was excellent! "  Kevin Meek, Esq.
"I love Pincus-produced lectures and seminars…very thorough handouts and materials. Excellent appellate law topics."
"Excellent seminar. It's one of the best I have attended." Bob Lucas, Esq.
"I took this [course] to see if it is a career move I want to make. Very satisfied with the program." – Dennis Beaty, Esq.
"What I appreciate the most from these trainings is the multiple perspectives from various judges and practicing attorneys." –Cynthia Vargas, Esq.
"I am a practicing appellate attorney and I heard good things about this seminar. All the speakers were very knowledgeable and presented well and kept my interest…[and] the materials in the appendix were very useful."
"[Justice Rivera was] very good, detailed, and interesting. [Harry Chamberlain was] a very good speaker. This was a terrific panel!" – Steve Mayer, Esq.
"A fast-moving program – covered a lot of ground."  – Lisa Ungerer, Esq.
"I thoroughly enjoyed the discussion during ethics, regarding plagiarism and ghost writing. I think it was the most interesting conversation all day."
"This was an excellent program. And Speakers did a great job." – Christopher Johns
"Very thorough. Well done." – Eric Troff, Esq.
"The opportunity to speak with justices is very helpful." – Deborah Bull, Esq.
"All great topics." – Richard P. Fisher, Esq.
"Excellent [speaker]…Great handouts." – Ira Salzman, Esq.
"Excellent, informative, enjoyable – all of the speakers did a great job."
"Another great program – you never disappoint."
"It's great to have presentations targeting experienced appellate lawyers.  Tremendously useful."  Tom Freeman, Esq.
"Wonderful!" Chris Lim, Esq.
"I'm glad I came and definitely glad I joined the networking lunch." Rochelle Wilcox, Esq.
"Learned some good and valuable things."  Lawrence P. Hellman, Esq.
"Excellent program. Great use of knowledgeable and credible speakers…Truly an excellent program. [It was] well thought out with valuable information."
"I liked the follow up from Pincus. They gave me a call at work and made sure I had the materials."
"I chose this program because I'm a previous attendee and have enjoyed it."
"Excellent program!"
"Excellent program and good speakers."
"Really great presenters."
"Very good [materials]."
"Excellent presentations."
"Subject matter was great."
"Excellent!"
"This [program] was great."
"Really good, varied program."
"Excellent program. I've just started appellate work and wanted to learn more. This program was quite good. Thank you!"
"Addressed the 'advanced' issues facing appellate attorneys. And, as always, presenters were knowledgeable."
"Great seminar!! So much great, practical information I can use."
"I love the format and the pace!"
"This was an excellent program. All speakers did a great job!"
"[Judge's] candidness was refreshing."
"[Speaker] Really enjoyed her perspective."
"[Speaker] Informative and engaging."
"Very practical and would definitely attend again and recommend to others."
"Very current and useful information."
"Organization and administration were excellent and very efficient."
"Organization and administration of program was excellent – very efficient."
"Greg Wolff was worth the price of admission on his own."
"All of the speakers were great."
"Good, vigorous discussion."
"Great program and location. The lunch itself was great, as was the opportunity to network."
"Great seminar."
Faculty
Los Angeles Faculty (Scroll down to see the San Francisco Faculty):
---
Honey Kessler Amado, Esq.
Certified Specialist: Appellate Law
Law Offices of Honey Kessler Amado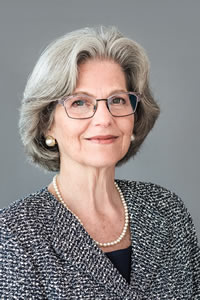 Honey Kessler Amado is a Beverly Hills-based certified appellate law specialist and legal consultant. She has been practicing law since 1977, and has beeen certified as an appellate law specialist, by the State Bar of California, since 1997.
She represents clients in family law appellate cases before the intermediate Courts of Appeal and the California Supreme Court. In cases before the Courts of Appeal and California Supreme Court, she prepares all appellate briefs and pleadings and presents the oral argument. At the conclusion of the appeal, the case returns to trial counsel for any further trial court proceedings.
Although she does not represent clients before the trial-court, Honey Kessler Amado is often part of litigation teams in the trial-court to assist in identifying issues, in creating a sufficient record of appeal, in drafting memoranda on evolving or complex legal issues, or in writing or helping to draft post-judgment pleadings and motions.
She has also written and lectured extensively on issues of concern to family law or appellate law practitioners in general. She have been a Guest Adjunct Professor at the University of Osijek and a Guest Lecturer at California State University Northridge.
She enjoys an AV rating from Martindale-Hubbell and is honored to have been named as a Super Lawyer of Southern California in appellate law each year since 2005.
---
Robin Meadow, Esq.
Partner/Certified Appellate Specialist
Greines, Martin, Stein & Richland LLP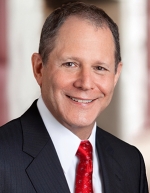 Few appellate specialists have successfully tried a jury case. Robin Meadow tried jury cases for over 20 years at a major commercial firm, while also handling appeals, in many fields of law. Over time, he realized that it's nearly impossible to excel at both trials and appeals, because the skill sets and practice rhythms differ completely and often clash. Concluding that his greatest strengths lay in appellate work, Robin joined GMSR in 1994, handling his last trial late that year.
Robin's trial-court experience gives him a unique perspective on appellate work. He understands the demands and pressures trial lawyers face and the many ways that things can go wrong in the trial court. And he is very much at home consulting with trial lawyers during trial, helping them protect their appellate record so they're well positioned to either preserve a victory or overturn a defeat.
Robin's practice at GMSR continues the substantive focus he developed in his earlier years—business disputes, real estate, partnerships, and probate and entertainment law. But, like most appellate lawyers, he is a generalist and at GMSR has also handled multiple significant appeals involving healthcare, family law, personal injury and bankruptcy.
He is also an expert in technology for appellate lawyers and courts. A pioneer in the use of electronic records and briefs, Robin co-authored the California Second District Court of Appeal's first protocol for electronic briefs (since adopted by other California Courts of Appeal), and he filed the first electronic brief ever accepted by a California appellate court.
When he isn't practicing law, he enjoys spending time with his family, reading about history and playing bass guitar in a rock band.
---
San Francisco Faculty:
---
T. Peter Pierce, Esq.
Certified Appellate Specialist
Richards, Watson & Gershon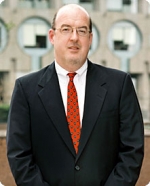 T. Peter Pierce is a shareholder specializing in writs and appeals. Mr. Pierce, a member of the California Academy of Appellate Lawyers, is certified as a specialist in appellate law by the State Bar of California Board of Legal Specialization. He has been recognized as a Southern California Super Lawyer in appellate law in seven of the eight years from 2009 to 2016.
Mr. Pierce represents public agencies and private clients across a broad range of cases involving business disputes, land use and zoning, inverse condemnation, constitutional law, telecommunications law, fair housing law, redevelopment dissolution, elections law, CEQA and other areas. He has litigated cases at the merits stage before the Supreme Court of the United States and the California Supreme Court. Mr. Pierce frequently appears before the U.S. Court of Appeals for the Ninth Circuit and the many divisions of the California Court of Appeal.
Mr. Pierce served on the California State Bar Appellate Law Advisory Commission from 2011 to 2014. He is a past Chair of the California State Bar Standing Committee on Appellate Courts on which he served from 2006-2010. Mr. Pierce is a member of the Los Angeles County Bar Association's appellate courts section.
Mr. Pierce is a contributing author of the following CEB treaties:
California Civil Appellate Practice (3d ed.)
California Civil Writ Practice (4th ed.)
California Administrative Mandamus (3d ed.)
Outside of his law practice, Mr. Pierce serves on the Board of Governors of the LGBT Bar Association of Los Angeles. He is an avid triathlete and in each of the last four years completed a 549-mile, seven-day bike ride from San Francisco to Los Angeles, raising over ,000 for charity in the process. He competed in and finished his first half-ironman triathlon in Utah in May 2015.
Immediately following law school, Mr. Pierce served as a law clerk to the Honorable Marcel Livaudais, Jr. on the United States District Court in New Orleans.
Before attending law school, Mr. Pierce was a broadcast journalist.
---
Fees
Audio Course Material Package — CD or Download: $69
For CDs please add $8.50 shipping and, in CA, sales tax.
The program recording date in San Francisco is on January 26, 2018 and in Los Angeles on February 02, 2018.
CLE Credit
CA General:  This program is approved for 1.0 units of general CLE in California.
CA Certified Legal Specialist:  This program is approved for 1.0 units of Certified Legal Specialist CLE in California in Appellate Law.
This program is approved for CLE in the states listed above.  Upon request, Pincus Pro Ed will provide any information an attorney needs to support their application for CLE approval in other states other than what is listed above.
Terms and Policies
Recording policy: No audio or video recording of any program is permitted.
Seminar Cancellations: Should you be unable to attend for any reason, please inform us in writing no later than 14 days prior to the event and a credit voucher will be issued. If you prefer, a refund, less a $50 non-refundable deposit, will be issued. No refunds or credits will be given for cancellations received within 14 days of an event. However, if you notify us within 14 days of an event, and wish to convert your in-person attendance registration to an Audio CD package (with handout), we can do so. A small additional shipping charge, and sales tax in CA, will be incurred. No shipping charge is incurred for downloads. We will also issue a voucher for the amount paid if you notify us within 14 days and prefer not to have the audio recording.
Substitutions may be made at any time.
Webinars, Tele-seminars and Webcast Cancellations: Once log-in codes and passwords are issued for a webinar, tele-seminars or webcasts, a refund is not possible. If for any reason you cannot attend the event after you have received the codes, we will automatically convert your registration to an instant streaming/instant download or CD format and provide you with the information you need to access the recording after the program concludes and the recording is available.  Conversions to CD require a $8.50 shipping fee, and in CA, 9% sales tax.
Downloads/CDs/DVDs – Refund policy:
Downloads are non-returnable/non-refundable once purchased and received. Tapes, CDs and DVDs are returnable for a full refund or replacement if defective, within 90 days of purchase.
Reminder: The room temperature at hotels and other seminar locations are notoriously hard to control. Please bring a sweater or jacket in case it gets cold and/or layer as if you are going to the movies so you are comfortable.