Exam Prep: Appellate Law Certified Legal Specialist Exam (Civil only) (CA)(Audio Package – 2019)
Audio program! (check our CLE Programs page for live versions)
For 2023 — The CA Bar Appellate Law Certified Legal Specialist Exam is Tuesday, October 24, 2023.
Our Exam Prep program for the 2023 Appellate Law Certified Legal Specialist Exam will be held again live in August and September of 2023.  Click Here for information about that program, to register or to pre-purchase the 2023 Recorded Package.
This page discusses our 2019 Recorded Package for our Exam Prep Course.
If you'd like to get a jump start on your studying, you can order our 2019 Exam Prep Course here (look to the right for the order button).
If you'd like to do both, you can register for our 2023 program (or pre-order the Recorded Package) and put a note in the comments, and we'll send you a coupon to take $300 off this 2019 Recorded Package.  Please note – if you take advantage of this special, there are no refunds or cancellations allowed for the 2023 program registration or recorded package purchase (whether ordered as live attendance or the recorded package).  No exceptions.  Conversion from live attendance to a recorded package for 2023 is allowed under this special.
Our 2019 Recorded Package is audio-only. Our 2023 Exam Prep course will be held over Zoom, and those recorded packages can be purchased as video recordings or audio only recordings.
Course Summary:
Here is your chance to study for the CA Appellate Law Certified Legal Specialist Exam with guidance from Appellate Law Certified Legal Specialists and former Commissioners who wrote and graded the exam in Appellate Law.
At this program, you will get a thorough overview of the substantive critical areas of civil appellate law and a jump start on your study routine. This carefully planned program will also give you tips on how to take the exam, what to expect on exam day and how to study for it. We will have a practice essay session with at least two questions found in the Bar's sample packet, that will conclude with issue spotting and a review of how you could have best answered those questions (the practice test answers will not be graded, just discussed).
By taking this course, you can eliminate the stress that goes with the unknown when preparing for the exam and you can get guidance and subject matter review from those that have taken the exam previously (including those who just took it 2017).
PLEASE NOTE: This program only addresses the CIVIL appellate law exam. It does not cover the criminal appellate law exam. Please call and ask for Faith to discuss your options if you are taking the criminal appellate law exam.
Important note: Because we cannot know exactly what specific questions and issues the bar will test on, and their "potential topic list" is vast, our program covers most of those topics that the bar lists they might test, but not all. This means that we cannot guarantee every single question or issue that appears on your exam is covered in our course (that would pretty much be impossible). We also strongly recommend you begin studying for the exam early – as early as summer. Last minute studying, even with the help of this course, is always a risky proposition when it comes to such a difficult exam covering so many areas of appellate law.
This program was recorded live on September 12th & 13th, 2019 in Los Angeles.
If you would like more information from the CA Bar on their exam and becoming a Certified Legal Specialist, click here.
And, whether you attend our programs or not, don't miss your FREE copy of our California Legal Specialization Exam Prep Course Study Tips – available for all.  This program is compiled from our Exam Prep courses held in 2015, 2017 and 2019.   Click here to order the download FREE, even if you are not purchasing this program.
What You Will Learn
Day One Topics
Intro to speakers, Specialization & Exam
Exam details

Morning – 8 essays/short answers in 4 hours
Afternoon – 75 multiple choice

What the exam was like
What to expect
How to prepare / study plans
Practical considerations
Ethics [Subject Area 1]
1.1 Duties to clients, opposing counsel and the court
1.2 Bases for attorney's fees/costs
1.3 Bases for sanctions
1.4 Fee agreements
1.5 Arbitration/mediation and dual representation
1.6 Conduct resulting in malpractice/discipline
1.7 Conflicts of interest
Pre-Briefing [Subject Area 2]
2.1 Preserving issues in the trial court
2.2 Appealability
2.3 Standing
2.4 Notice of appeal and cross appeals
2.5 Timing of notice of appeal/cross appeal
2.6 Designation and preparation of the record on appeal
2.7 Perfecting record on appeal
2.8 Stays, supersedeas, appeal bonds/bail
Multi Choice questions and discussion with faculty on morning topics
Motions [Subject Area 3]
3.1 Applications, motions, and requests
3.2 Correction/augmentation of the record on appeal
3.3 Judicial notice
Briefing [Subject Area 4]
4.1 Reviewing the record
4.2 Spotting issues
4.3 Legal research
4.4 Issue selection, strategy, and waiver
4.5 Overcoming procedural problems
4.6 Drafting and reviewing the brief
4.7 Filing and service requirements
4.8 Standard of review
4.9 Standard of prejudice
Multi Choice questions and discussion with faculty

Day Two Topics


Writs [Subject Area 6]
6.1 Appropriate petitions for extraordinary writs
6.2 Procedural requirements for extraordinary writs
6.3 Review of writ orders
Multi Choice questions / faculty discussion

Post-Briefing [Subject Area 5]
5.1 Supplemental briefing
5.2 Oral argument
5.3 Petitions for rehearing
5.4 Petitions for review
5.5 Remittitur and post-remittitur issues
5.6 Preservation of issues and timing for Petition for Writ of Certiorari
Multi Choice questions / faculty discussion
One practice question
Issue Spotting discussion
Issue spotting re: practice exam
Issue spotting/potential answers for other sample questions provided in packet (taken from bar site), as time allows
Another practice question
Issue spotting and final q/a
Issue spotting re: practice exam
Issue spotting/potential answers for other sample questions provided in packet (taken from bar site), as time allows
Testimonials
"Excellent prep course with dynamic lecturers and good materials. Exam materials and prep session were very useful." – Ryan H. Wu, Esq.
"Michael is great. Very articulate and he really knows his stuff. Great presenter! Pablo is amazing. Very helpful." – J. Stobart, Esq.
"I passed and you [faculty member Wendy Coats] were extraordinarily helpful. The Pincus Prep Course was a worthwhile investment overall … Thank you very, very, much."
"Excellent content and presentation…Excellent materials…Fantastic program. Thank you." – Marisa Janine-Page, Esq.
"Very informative with theory as well as practical tips." – John Yasuda, Esq.
"Ethics discussion was great."
"Excellent program. Extremely helpful."
"Very insightful and helpful knowledge about the California writs process…[Michael Colantuono was] excellent – very engaging and informative."
"Excellent information…great seminar."
"[Wendy Coats was] great…[Athena Roussos was] excellent!"
"Good ethics section."
"[Athena Roussos was] excellent, very helpful. Writs were easy to follow."
"Great presentation."
"Don't even think about taking the California Bar Exam for Appellate Specialization without first taking the Pincus prep course. A one of a kind presentation by appellate experts who are familiar with the exam and will prepare you for the big test."  Jeffrey Lewis, Esq.
"I'm not sure if I ever told you just how helpful your study guide for the exam was for me.  It was just wonderful – and worked!"  Holly N. Boyer, Esq., Esner, Chang & Boyer
"Multiple choice questions and sample answers were very helpful." Zareh Jaltorossian, Esq.
"Excellent seminar that prepared for the exam. Interesting panelists with incisive comments and suggestions." Tom Freeman, Esq.
"I just finished my second listening to your Pincus program re the appellate specialization exam.  I sure do appreciate you putting the program together.  It helped shape my study plan and outline and is a great refresher.  Thanks for participating in it."  J. Lewis, Esq.
"Very informative. I appreciate that the speakers were former exam authors."  Cassidy Davenport, Esq.
"I passed! In no small part thanks to you."
"Yes, I did pass the appellate specialization certification exam – thanks in large part to your great course."
"I was just certified this year.  I did take your course two years ago and found it extremely helpful in preparing for the exam and would recommend it to anyone who is thinking of becoming a certified appellate specialist."
"I passed the August Appellate Specialization Exam.  Ben Shatz, Jennifer King, and Scott Davenport gave a great program and provided very useful advice in preparing for the exam.  Thank you."
"I just learned that I passed the Appellate Specialist Exam.  I didn't attend your course in person, I had the CD's; but the course really helped me pass the exam.  You did a nice job of treating the civil and criminal sides of the exam, I thought.  I found the course very useful and helpful.  Thanks to you and the panel who put it on."
"It was a good perspective and I appreciated what the speakers had to say."
"Really appreciated the multiple choice questions."
"Excellent, well-balanced panel. All highly knowledgeable."
"The panel's appellate experience really showed!  Great advice."
"Very clear and helpful."
"…Good perspectives on how the exam is written and how questions are phrased."
"Got my money's worth."
"Great presentation!"
"I feel like I'm prepared to take the exam now.  Thank you!"
"Good materials.  The samples really help."
"Teachers were great!"
Faculty
Hon. Kira L. Klatchko
Judge
Superior Court of California, Riverside County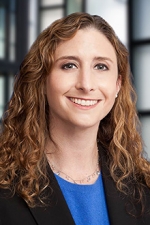 Judge Kira Klatchko was appointed to Riverside County Superior Court in 2016. She currently sits in Palm Springs in an unlimited civil department.
Before joining the bench, Judge Klatchko was a Civil Appellate Law Specialist, certified by the State Bar of California Board of Legal Specialization and handled both state and federal appeals arising from all areas of civil practice for clients as varied as cities, businesses and families. Judge Klatchko was a partner at Lewis Brisbois, and served as was vice chair of the firm's national Appellate Practice Litigation group. Prior to joining Lewis Brisbois, Judge Klatchko was a partner at Best Best & Krieger where she served as chair of the firm's appellate group. She served for six years on the State Bar of California's Standing Committee on Appellate Courts, including a term as its chair.
Judge Klatchko is co-author of the "California" chapter of the "Appellate Practice Compendium" (ABA 2012), an insider's guide to appellate practice. She is co-contributing editor of "California Civil Appeals and Writs" (Matthew Bender 2014), a comprehensive two-volume practice guide for appellate counsel and general litigators. Judge Klatchko was repeatedly named to the list of Super Lawyers for Southern California in Appellate Law. She is a former president of the Riverside County Bar Association, and previously served five terms as chair of the Riverside County Bar Association Appellate Section. Judge Klatchko was also a member of the California Academy of Appellate Lawyers.
Judge Klatchko has served as an adjunct professor at La Verne College of Law, teaching legal research and writing. She has also lectured on appellate ethics and practice at numerous conferences and seminars, including the California State Bar Annual Convention, the State and Local Legal Center Supreme Court Practice Seminar, and Pincus Professional Education's Annual Advanced Appellate Conferences in Los Angeles.
In 2014, Judge Klatchko was inducted into the Desert Bar Association Hall of Fame, as Outstanding Young Attorney of the year. In 2010, Judge Klatchko was recognized by the City of Palm Springs and Palm Springs Chamber of Commerce with the Athena International Award for Young Professional Leadership, recognizing her professional success and work in the community.
Judge Klatchko received her bachelor's degree in political science, with distinction, from the University of California, Berkeley. She earned her master's degree in business administration from the Executive Management Program at the Peter F. Drucker and Masatoshi Ito School of Management at Claremont Graduate University. She earned her law degree at the University of California, Davis, School of Law, where she served as editor-in-chief of the U.C. Davis Journal of Juvenile Law & Policy.
---
Harry Chamberlain II, Esq.
Shareholder/Certified Legal Specialist in Appellate Law
Buchalter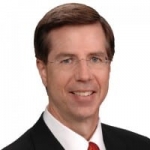 Harry Chamberlain is a shareholder of Buchalter in Los Angeles and Sacramento. For 40 years, he has served as trial and appellate counsel for Fortune 500 companies, professionals, public and private sector clients in complex litigation. He is certified as an Appellate Specialist by the California State Bar Board of Legal Specialization, handling hundreds of appeals across the country, including numerous cases before California Supreme Court and the highest courts of other states.
Before joining Buchalter, Harry was general counsel of a California-based commercial insurance group, and managed the law department for major U.S. liability insurers and financial service companies. He is past president of California Defense Counsel and the Association of Southern California Defense Counsel, preeminent regional associations of civil defense trial and appellate lawyers. He writes and lectures widely on a variety of topics concerning the First Amendment, litigation practice and insurance law.
---
Efrat M. Cogan, Esq.
Of Counsel
Buchalter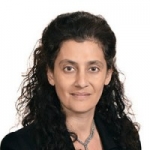 Efrat M. Cogan is certified as an Appellate Specialist by the California State Bar of Legal Specialization. As detailed below, she has handled appeals before a variety of courts and on a wide range of subjects, including land use, real estate disputes, probate matters, sports law, commercial law, products liability and employment law.
In addition to appellate work, Ms. Cogan's practice involves litigation in various areas, including the following: land use disputes, real estate litigation, including construction litigation, nuisance litigation, and easement litigation. Having previously represented both municipalities and developers, she has experience in governmental and constitutional law. She also has experience with commercial litigation, sports law, copyright litigation and class action litigation.
Ms. Cogan has written "Executive Nonacquiescence: Problems of Statutory Interpretation and Separation of Powers," 60 Southern California Law Review 1143, 1987. She has contributed to the California Municipal Law Handbook, published by the California League of Cities, and has co-authored "The 'Empire' Strikes Back: Effective Use of the False Claims Act" (2005). She has written articles for the Business Law News relating to unfair competition claims, and health law.
Ms. Cogan has been selected by Super Lawyer Magazine as one of Southern California's Super Lawyers from 2004-2006 and 2008-2021 and was included in "Top 50 Women in Law" of Southern California. She was also recognized by Super Lawyer Magazine as a Southern California Super Lawyer, Corporate Counsel Edition from 2009 to 2010. Ms. Cogan currently serves on the California State Bar's Advisory Commission.
---
Michael G. Colantuono, Esq.
Partner/Certified Legal Specialist in Appellate Law
Colantuono, Highsmith & Whatley, PC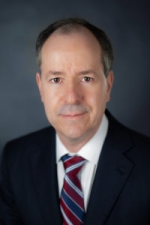 Michael G. Colantuono is a shareholder in Colantuono, Highsmith & Whatley, a municipal law firm with offices in Pasadena and Grass Valley. Chief Justice Ronald M. George presented him with the 2010 Public Lawyer of the Year award on behalf of the California State Bar Association. The Los Angeles Daily Journal named him one of "California's Top Municipal Lawyers" every year since its list began in 2011. The Supreme Court appointed him the first Chair of the Board of Trustees of the State Bar of California; he was previously President of the Bar. The State Bar has certified him as an Appellate Specialist and he is a member of the California Academy of Appellate Lawyers, a prestigious association of fewer than 100 of California's most distinguished appellate advocates.
Michael is one of California's leading experts on municipal revenues and has appeared in all six Courts of Appeal in California. In addition, he has argued nine public finance cases in the California Supreme Court since 2004 and briefed two others.
Michael is City Attorney of Auburn and Grass Valley and general counsel of a number of LAFCOs and special districts and previously served six other cities and many special districts. He serves as special counsel to counties, cities and special districts around California.
Michael served as President of the City Attorneys Department of the League of California Cities in 2003–2004 and established its first Ethics Committee.
He served on the Commission on Local Governance in the 21st Century, the recommendations of which led to substantial revisions of the Cortese-Knox-Hertzberg Local Government Reorganization Act. Michael is General Counsel of the Calaveras and San Diego LAFCOs and serves as outside counsel to several other LAFCOs.
Michael graduated magna cum laude from Harvard College with a degree in Government and received his law degree from the Boalt Hall School of Law of the University of California at Berkeley.
He frequently posts comments on local government and municipal finance topics to Twitter ( @MColantuono ) and LinkedIn ( Michael Colantuono ).
---
Pablo Drobny, Esq.
Counsel
Complex Appellate Litigation Group, LLP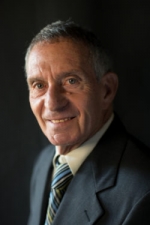 Pablo Drobny served as a lead appellate research and writs attorney for more than 36 years. Assigned to Division Seven of the California Court of Appeal's Second District, Pablo analyzed thousands of appeals and writ petitions, in every conceivable area of law and at every stage of civil and criminal litigation.
He personally played a pivotal role in the development of writ practice in California appellate courts. Alone responsible for handling all writ petitions assigned to Division Seven for much of his career, Pablo gained a deep understanding of extraordinary writ relief and innovated creative procedural devices to streamline writ procedures in California appellate courts. One of those devices is now commonly known as the "suggestive Palma" practice, which was approved by the California Supreme Court and is currently utilized statewide as a method of granting expeditious writ relief to litigants. Pablo also routinely advised justices about complex appellate motions and orders, including motions to dismiss appeals, view sealed transcripts, take judicial notice, augment the appellate record, and file amicus briefs.
Pablo is also heavily involved in judicial education, and taught many California appellate justices the approaches they still use to decide cases. He has served on dozens of planning committees for the courts' annual Judicial Attorney Institutes, chaired the statewide Appellate Judicial Attorneys Education Committee, developed broadcasts for judicial attorneys and non-attorney staff with the Center for Judiciary Education and Research, and regularly gave educational presentations to Supreme Court and Court of Appeal justices and their staff. Pablo is a frequent lecturer and panelist on the writ process and on other facets of civil and criminal appellate law and procedure. His presentations include programs at annual meetings of the California State Bar, the California Judges Association, the California Public Defenders Association, the Lawyers' Club of Los Angeles, The Rutter Group, Pincus Professional Education, and other bar associations and Inns of Court statewide. He has been guest lecturer at Loyola Law School and annual lecturer for the law school extern program at the Second District.
Pablo received his J.D. with honors from Harvard Law School. Before commencing his career at the Court of Appeal, he practiced with Perkins Coie LLP and as corporate counsel for U.S. companies doing business in developing countries. He earned his B.A. with highest honors from Johns Hopkins University, where he captained the soccer team, was selected as an All-American, and was later admitted to the Johns Hopkins Athletic Hall of Fame. He also received an NCAA postgraduate scholarship, awarded to just 22 scholar-athletes nationwide.
---
Polly J. Estes, Esq.
Managing Partner
Estes Law Group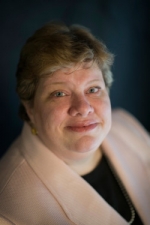 With 22 years of experience in state and federal courts, Polly has successfully tried numerous bench and jury trials in such diverse areas as class actions, freedom of speech and freedom of religion, securities fraud, tax regulation, riparian rights, eminent domain, professional liability, and high-dollar insurance bad faith.
Polly spent 15 years of her working for state and federal appellate courts, where she helped judges evaluate the merits of more than 500 civil, criminal, and administrative appeals. Before starting Estes Law Group, Polly served as the Chief Law Clerk to the Honorable Carlos T. Bea on the United States Court of Appeals for the Ninth Circuit for eight years. While at the Ninth Circuit, Polly participated in all aspects of the appellate process, including drafting bench and en banc memoranda, opinions, dissents, orders, and memorandum dispositions. These cases spanned all areas of federal law, including securities fraud, antitrust, class actions, environmental, social security, and immigration, to name just a few. She also handled several state law areas through diversity jurisdiction, such as insurance law and contracts.
Polly served as a staff attorney in the Motions Unit at the Ninth Circuit for more than three years, a position which allowed her to work with each of the judges on the court. As a motions attorney, Polly orally presented dozens of cases each month to a panel of three judges, explaining the case and the proposed disposition she had drafted. Polly also has state court experience, having served as a briefing attorney to The Honorable Catherine Stone at the Texas Court of Appeals for the Fourth Judicial District, and as an extern to The Honorable Lloyd Doggett at the Texas Supreme Court.
In addition to working for courts, Polly worked for six years for two prominent national law firms—Akin, Gump, Strauss, Hauer & Feld and Sonnenschein, Nath & Rosenthal (now Dentons). While at these firms, Polly handled a number of trials and appeals, most notably high-exposure bad faith insurance trials and appeals for State Farm, USAA, and Allstate. She was often brought in to handle the appeal when another firm lost at trial. Polly won each of these appeals. Polly has extensive experience writing amicus curiae briefs in courts around the country to help shape the law that affected the firm's clients.
Polly earned a Juris Doctor from the University of Texas at Austin, where she served as an editor on the Texas International Law Journal and a recipient of the Robert S. Strauss Presidential Scholarship. She studied at the Université Libre de Bruxelles and the University of London through Duke's study abroad program. Polly is admitted to practice in California (2000), Texas (1993), the Northern District of California, the Western District of Texas, the Ninth Circuit, and the Fifth Circuit.
She is a member of the San Francisco, Fifth Circuit, and Ninth Circuit Bar Associations, and the Texas State Bar College.
Polly earned a Bachelor of Science degree from the University of Colorado cum laude, with a double major in Marketing and International Business, and a minor in International Economics. She received many honors during her time there, including Phi Beta Kappa and the Golden Key Honor Society.
---
Wendy C. Lascher, Esq.
Partner/Certified Legal Specialist in Appellate Law
Ferguson Case Orr Paterson LLP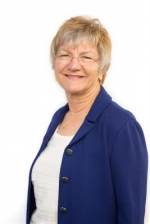 Though Wendy Lascher is one of California's best-known appellate lawyers, her work on behalf of clients often begins well before an appeal. By crafting motions and consulting on trial strategy, Wendy helps clients either avoid appeals in the first place, or to be well-positioned to win cases on appeal.
After nearly four-decades at her appellate-focused boutique, Lascher & Lascher, Wendy brought her practice to Ferguson Case Orr Paterson in 2011. She brought with her a California State Bar-certified appellate specialty in which she has represented clients in front of the United States Supreme Court, many times before the California Supreme Court, multiple U.S. Circuit Courts of Appeal, and in every California Court of Appeal district. She has also handled cases in state and federal trial courts.
Wendy has handled a wide range of appeals involving multinational corporations, municipalities and other government entities, complex family law, Death Row and other criminal cases, employment, real estate development, bankruptcies and other matters.
Previously a president of the American Academy of Appellate Lawyers and of the California Academy of Appellate Lawyers, she regularly features in Los Angeles Magazine's "Super Lawyers" roundups of top lawyers as well as its listings of the "Top 100 Southern California Super Lawyers" and "Top 50 Women Super Lawyers," and she is Av-Preeminent rated by Martindale-Hubbard. She also regularly lectures at the Ventura and Santa Barbara Colleges of Law and regularly speaks about appellate law and other matters for a variety of legal organizations. Widely published in legal journals, she is also the long-time editor of CITATIONS, the newsletter of the Ventura County Bar Association.
Wendy has been a mentor with the Big Brothers, Big Sisters of Ventura County since 2008. She has also served as a board member at First National Bank of Ventura, Channel Counties Legal Services, the KCLU advisory board, and the Planned Parenthood Ventura Advisory Council. When not working or volunteering, Wendy enjoys gardening, early morning workouts, hiking, and spending time with her family. She is also a student pilot and expects to acquire her private pilot's license in 2017.
---
Benjamin G. Shatz, Esq.
Partner/Certified Legal Specialist in Appellate Law
Manatt, Phelps & Phillips, LLP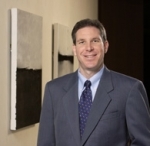 Ben Shatz is a certified specialist in appellate law who has briefed hundreds of civil appeals, writs and petitions in state and federal courts covering areas of law including employment, entertainment, copyright, trademark, land use, banking, insurance, product liability, professional liability, wrongful death, punitive damages, class actions, anti-SLAPP and unfair competition. Before private practice he served as law clerk to Robert J. Johnston, United States Magistrate Judge for the District of Nevada, and as extern to Dorothy W. Nelson, United States Court of Appeals for the Ninth Circuit.
Ben is Editor-in-Chief of California Litigation, the journal of the State Bar's Litigation Section, chairs the Los Angeles County Bar Association's State Appellate Judicial Evaluations Committee and serves on the executive committee of LACBA's Appellate Courts Section. He is a past Chair of the State Bar Committee on Appellate Courts and the LACBA Appellate Courts Committee.
Since 2005, Ben has coordinated lawyer volunteers for the ACE (Appellate Court Experience) program, in which high school students visit the Second District Court of Appeal, for which he was honored as Lawyer of the Year (Private Sector 2008) by the Constitutional Rights Foundation. He has been named a Southern California Super Lawyer in Appellate Practice (2004-2015); listed in Best Lawyers in America for appellate practice (2012-2015); and is AV-Preeminent rated by Martindale-Hubbell.
Ben is a frequent lecturer and publisher of articles on appellate practice, is an editorial consultant for the Matthew Bender Practice Guide on California Civil Appeals & Writs, and blogs at Southern California Appellate News (http://socal-appellate.blogspot.com).
---
Jack Russo, Esq.
Managing Partner
Computerlaw Group LLP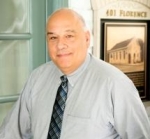 Jack Russo is the founding partner in the Palo Alto law firms of Computerlaw Group LLP and Russo & Hale LLP (www.computerlaw.com). The firm's focus is in representing entrepreneurs and early and growth stage companies in the protection of their ideas, inventions, and businesses.
The firm specializes in the areas of Internet, e-commerce, software and other intellectual property protection, infringement, and licensing. Mr. Russo originated some of the early thinking on IP protection of the "look and feel" of computer software and he has been involved in a number of software cases. His 1985 article, Copyright in the "Look and Feel" of Computer Software, published in The Computer Lawyer, pioneers the subject.
Mr. Russo is a member of the State Bars of California, New York, and Washington, D.C. He holds his JD from UCLA School of Law as well as dual M.B.A. degrees from Columbia University and from UC Berkeley"s Haas School of Business; he also holds a joint Bachelor"s and Master"s degree from City University of New York in Urban Administration and Computer & Information Science.
Before becoming an attorney, Mr. Russo worked full-time as a computer programmer and software analyst in New York. Mr. Russo is a Judge Pro Temp for the Santa Clara Superior Court and an Arbitrator and a Mediator for the United States District Court for the Northern District of California as well as for the American Arbitration Association. He has an active alternative dispute resolution practice and has acted as a neutral in over 100 cases in many diverse intellectual property and business law cases in the federal and state civil litigation contexts.
Mr. Russo is a frequent speaker and has presented often to the ABA, PLI, Pincus Professional Education, and the Computer Law Association; he is Chairman of the Board of Directors of the Foundation for Creativity in Dispute Resolution, a non-profit organized to assist in the research and study of resolutions of complex multi-party disputes in the federal and state courts nationally as well as internationally.
---
Fees
2023 Early Study Special. Register now for live attendance, or purchase the Recorded Package of our upcoming 2023 Exam Prep program, and we'll provide you with a coupon to purchase this 2019 Exam Prep audio recorded package for $300 off.  Please register for the 2023 program (or order that recorded package) and please put a comment in the comments field that you would like the coupon.  Alternatively, just give us a call and we'll take care of it all for you (877-858-3848).
Please note – if you take advantage of the above special, there are no refunds or cancellations allowed for the 2023 program (whether ordered as live attendance or the recorded package).  No exceptions.  Conversion from live attendance to a recorded package for 2023 is allowed under this special.  Click Here to register for the 2023 program or order that Recorded Package.
2019 Recorded Package Prices:
Audio Recording & Materials Package – CD or Download format: $750
For CDs please add $8.50 shipping and, in CA, sales tax.
We're sorry, but we do not give refunds for audio downloads under any circumstances.  Our audio downloads are tested independently by three different entities to be sure they work before we post them for sale. We are happy to two-day or overnight you replacement CDs if your computer will not download properly or if you cannot find your download folder or you cannot find the audio to play it once it has been downloaded. We are also happy to troubleshoot the issue with you or your IT person or have our IT person do the same with your IT person.
Please note – 

the most recent versions of Windows are incompatible with their own Windows Media Player.

 If you have upgraded your computer to any of the most recent versions of Windows, you will need to use a different Media Player as Microsoft broke their own player. This is not something that we have control over, so you may want to purchase CDs if you do not have a working Media Player. We recommend using Groove Music if you are using Windows 8 or Windows 10.  
CLE Credit
This program is available for both Self-Study and Participatory CLE.*
CA General:  This program is approved for 7.0 units of general CLE in California.
CA Self Study (only) Certified Legal Specialist: This program is approved for 7.0 units of Certified Legal Specialist CLE in California in Appellate Law. (Expires 09/11/2024) 
CA Participatory Certified Legal Specialist:  This program is no longer approved for Participatory Certified Legal Specialist CLE.
*General Participatory CLE:  For those states that make a distinction between self-study and Participatory CLE (CA, IL, NY), please write down the Verification Codes read out during the program by speakers or our announcer and email them to us at info@pincusproed.com and we will issue your Participatory CLE certificate. 
Self-Study CLE certificates are already included in your recorded package, in the "Materials" Folder. 
This program is approved for CLE in the states listed above.  Upon request, Pincus Pro Ed will provide any information an attorney needs to support their application for CLE approval in other states other than what is listed above.
Terms and Policies
Recording policy: No audio or video recording of any program is permitted.
Seminar Cancellations: Should you be unable to attend for any reason, please inform us in writing no later than 14 days prior to the event and a credit voucher will be issued. If you prefer, a refund, less a $50 non-refundable deposit, will be issued. No refunds or credits will be given for cancellations received within 14 days of an event. However, if you notify us within 14 days of an event, and wish to convert your in-person attendance registration to an Audio CD package (with handout), we can do so. A small additional shipping charge, and sales tax in CA, will be incurred. No shipping charge is incurred for downloads. We will also issue a voucher for the amount paid if you notify us within 14 days and prefer not to have the audio recording.
Substitutions may be made at any time.
Webinars, Tele-seminars and Webcast Cancellations: Once log-in codes and passwords are issued for a webinar, tele-seminars or webcasts, a refund is not possible. If for any reason you cannot attend the event after you have received the codes, we will automatically convert your registration to an instant streaming/instant download or CD format and provide you with the information you need to access the recording after the program concludes and the recording is available.  Conversions to CD require a $8.50 shipping fee, and in CA, 9% sales tax.
Downloads/CDs/DVDs – Refund policy:
Downloads are non-returnable/non-refundable once purchased and received. Tapes, CDs and DVDs are returnable for a full refund or replacement if defective, within 90 days of purchase.
Reminder: The room temperature at hotels and other seminar locations are notoriously hard to control. Please bring a sweater or jacket in case it gets cold and/or layer as if you are going to the movies so you are comfortable.