Substance Abuse, Mental Health and the Practice of Law [Webinar] (Recorded Package)
Audio program! (check our CLE Programs page for live versions)
In this compelling presentation, you will learn about the harmful physical and mental effects of alcohol and drug abuse and addiction.  How do we recognize use and abuse of alcohol and other substances? Why are legal professionals prone to alcohol and drug abuse and addiction?  What are the impacts to family, friends, employers, clients and colleagues of alcohol and drug abusers?  When is it time to get professional help to intervene and preserve one's health and career?
A former attorney and frequent speaker for The Other Bar, Mr. Dorst will use his own personal journey and experience to bring these important issues to the forefront.
You will receive 1.0 hour of Substance Abuse/Competency Issues CLE credit for this presentation.  Participatory Credit Available! In California, this meets your Competency requirement.
This program will be recorded live on January 19, 2021. The recorded package is available in audio or video format and includes seminar materials. It will be available approximately two days after the program ends.
Have you ever thought about improving your public speaking skills? Now is the time! Get Faith Pincus' newly published book Being Heard: Presentation Skills for Attorneys, from the ABA now (ABA members receive 10%-20% off). You can order a signed paperback from us at a discount here (free shipping). It is also available on Amazon in Kindle and paperback versions.
What You Will Learn
Competence Rules
SUD and wellbeing
Covid-19 collateral damage
ABA & Hazelden-Betty Ford Foundation Study
Signs and symptoms to watch for
Codependency
Questions to ask yourself
The brain and recovery from addiction
Physical healing
Emotional/psychological healing
Spiritual practice
Lawyer Assistance Program Services & Resources
Faculty
Greg Dorst, J.D., CADC II
Certified Alcohol Drug Counselor II
The Other Bar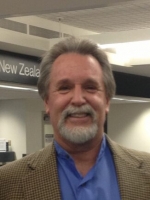 Greg Dorst was born in Fontana CA in 1955, the son of steel mill parents. In 1973, he graduated from Chaffey High School and was elected to attend Claremont McKenna College in Claremont, CA. By 1983, Greg had earned a law school degree from the University of La Verne College of Law and passed the California State Bar Exam. As an attorney, Greg worked as a trial lawyer for the San Bernardino County Office of the District Attorney and as a private practitioner specializing in criminal defense and real estate litigation.
In July of 1997, Greg stopped practicing law and began a new chapter in his life. The year 2000 brought Certification as an Addiction Specialist and a career in the field of mental health and addiction. In 2004, Greg was selected to consult for the Other Bar, working with attorneys, judges and law students in need of help for substance abuse issues and mental health needs. Moreover, in 2009, Greg became the CEO of Social Science Services, Inc., providing treatment for concurrent substance use disorders and mental health concerns for men, women, women with children and special needs adults at various sites throughout the Inland Empire area.
Dovetailing with his work with the Other Bar, Greg is an Ordained Minister, on staff at the Sanctuary for Spiritual Living in Covina, Ca., bringing a wealth of spiritual knowledge and healing experience to those in need. In addition to the foregoing, Greg writes a column entitled, "The Healthy Lawyer (Sana Advocatus)", for the monthly newsletter published by the California Lawyers Association.
---
James Otto Heiting, Esq.
Managing Partner
Law Offices of Heiting & Irwin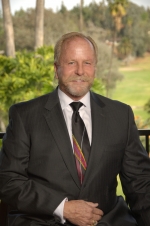 "Top Rated Lawyer in Personal Injury and Medical Malpractice" (American Lawyer). "One of the top 100 trial attorneys in the nation" (National Trial Lawyers), "an exceptional lawyer", past President of the State Bar of California (over 200,000 lawyers) (2005-2006), and served on the State Bar Board of Governors (2002-2006). Peers, judges and clients rate him "Superb" (AVVO); "Preeminent, highest possible rating in legal ability and ethics" (Martindale-Hubbell); member of his law school's Hall of Fame; Inland Empire Magazine called him the "Best of the Best". The firm has recovered hundreds of millions of dollars for clients. Heiting & Irwin specializes in representing clients victimized by serious injuries, wrongful death, negligence, and serious accidents. Mr. Heiting is also called on for representation in eminent domain and a variety of other civil litigation areas.
He is or has been a member of multiple federal and state litigation, ethics, and trial associations. He has been a Commissioner, overseeing eight western states of the Commission on Lawyers Assistance Programs, appointed by three American Bar Association presidents for three consecutive terms. He also has served as president of the Riverside County Bar Association, was a co-founder of the Leo A. Deegan Inn of Court (training younger or less experienced members of the bar), and a charter member of the Inland Empire Federal Bar Association. He was president of The Other Bar (a statewide organization of judges and lawyers helping other lawyers and judges) from 1991 – 1993, and a board member from 1988 – 2003. He was vice-chair of the Substance Use Disorders Advisory Board to the Health Law Section of the American Bar Association (2015 – 2017).
Mr. Heiting is admitted to practice law before all courts of the state, the federal courts, the United States Court of Federal Claims, and the California and United States Supreme Courts.
The managing partner of Heiting and Irwin, Mr. Heiting has been practicing law since receiving his doctorate degree in law in 1976. He has served as a judge pro tem in Superior Court, and continues to serve in this capacity and as a privately requested and court appointed arbitrator and mediator in state courts and the California Court of Appeal, as well as handling his active practice in prosecuting and defending personal injury and medical malpractice matters. He has been an invited speaker, lecturer and panelist for lawyer and trial practice organizations and for the State Bar and a variety of legal and community organizations across the country. Even with this very active professional life, Mr. Heiting dedicates an extensive amount of time to service on boards of several non-profit organizations. Mr. Heiting is the recipient of the highest honors bestowed in two regional bar associations: the James H. Krieger Meritorious Service Award (Riverside County Bar Association), and the Florentino Garza Fortitude Award (San Bernardino County Bar Association), acknowledging significant community service and outstanding civic achievement.
Mr. Heiting and his wife Cindy were married in 1971 and have three sons. They live in Riverside.
---
Fees
Participatory Credits Available!
Audio-Only Recording & Materials Package – CD or Download: $69 
Video* Recording & Materials Package – CD or Download: $69
For CDs, please add $8.50 shipping and, in CA, sales tax.
This program will be recorded live on January 19, 2021.
(Recorded packages will be available approximately two days after the program ends.)
CLE Credit
State Approvals listed below:
CA General:  Approved for 1.0 unit.
CA Competence (Substance Abuse): 1.0 unit of unit.
IL Substance Abuse: Approved for 1.0 units of Substance Abuse credit in Illinois through 1/8/2023.
IL General:  Approved for 1.0 unit of general CLE credit in Illinois through 1/8/2023.
FL General: Approved for 1.0 unit of general CLE credit in Florida through 7/31/2022.
FL Ethics/Professional Responsibility/Substance Abuse: Approved for 1.0 units of Substance Abuse credit in Florida through 7/31/2022.
OR General:  Pending approval for general CLE credit.
Ethics/Professional Responsibility/Substance Abuse: Pending approval for ethics/professional responsibility/substance abuse credit.
This program is approved for CLE in the states listed above.  Upon request, Pincus Pro Ed will provide any information an attorney needs to support their application for CLE approval in other states other than what is listed above. Many attorneys ask for this and are approved in other states.