Employment Case Law Year in Review – 2022 (CA) [Webinar]
Audio program! (check our CLE Programs page for live versions)
Pincus Professional Education is pleased to present a comprehensive review of the most significant developments in California employment law for 2022.
The speakers, well known for their informative and entertaining annual reviews, are two leading experts on employment law: Andrew H. Friedman, a partner at Helmer Friedman LLP, and Anthony Oncidi, a partner at Proskauer Rose LLP.
As always, Andrew and Tony will examine recent developments from plaintiff and defense perspectives in a lively back and forth discussion.
Mr. Friedman and Mr. Oncidi will address new state and federal employment laws as well as significant employment cases from the past year issued by the California courts, the Ninth Circuit, and the Supreme Court.
Mr. Friedman and Mr. Oncidi have been providing their annual update of employment law developments to the California legal community – up and down the State – for nearly two decades.
Can't attend? This program will be recorded live. The recorded package, available in audio or video format and including seminar materials, will be available approximately two to three weeks after the live program ends.
Have you ever thought about improving your public speaking skills? Now is the time! Get Faith Pincus' newly published book Being Heard: Presentation Skills for Attorneys, from the ABA now (ABA members receive 10%-20% off). You can order a signed paperback from us at a discount here (free shipping). It is also available on Amazon in Kindle and paperback versions.
Agenda
Thursday, January 19, 2023
1:00 p.m. – 3:15 p.m. Pacific Time
(Including Break)
Webinar
New California and federal employment laws
Case Law Review:

2022 California Court of Appeal cases
2022 9th Circuit cases
2022 US Supreme Court cases

Predictions and advice
Date/Time/Location
Webinar
Thursday, January 19, 2023
1:00 p.m. – 3:15 p.m. Pacific Time
We will send your login details and handout materials a few days before your program.
Testimonials
Andrew Friedman is one of our most popular speakers and has co-taught this program for years with Anthony Oncidi, across California.  
Because this is a new program they are presenting for us, we do not yet have testimonials about it.  
However, here are a few things that people have said about Andrew Friedman after a couple of our last litigation related programs: 
"He was obviously knowledgeable about his field. He gave excellent information."
"Excellent."
"Consistently excellent in all presentations I have attended."
"Clear and comprehensive."
"Very knowledgeable."
"Coherent presentation; easy to follow; super practical advice."
"I thought that Mr. Friedman was very knowledgeable and did a great at explaining the different steps in the early portion of cases.  He did nice job breaking it down into the different subsections and explaining how the different documents relate to each other."
"Comprehensive — covered the basics combined with useful insights from his years of practice."
"Great information and great speaker."
"I felt that he was very knowledgeable."
"Very entertaining, covered a lot of information even with interruptions."
"I thought he did a great job on teaching effectiveness. I learned a lot about drafting complaints. Additionally, I liked the fact that judges were commenting during his presentation about their preferences and hearing the varying views regarding the complaint."
"Great speaker."
"He was very engaging and provided insight while presenting the information."
"He was very straight forward and easy to understand."
General testimonials about our programs include:
"It's not merely about getting in the required CLE hours. The content of the seminar I attended impressed me and sold me on your programs. It's very easy to get the hours. Getting something of substance that is beneficial is different. I'm proud to say that this is what separates you from the competition." – Jerry Szymanski, Esq.
"I have utilized all of the service providers that I noted in the survey and truly felt I received great service from each.  My favorite continuing legal education seminar provider, Pincus Professional Education is particularly noteworthy though.  I have attended about five Pincus seminars.  Each was phenomenally packed with useful content and had presenters/speakers of the highest skill level.  I would unhesitatingly recommend Pincus to other lawyers and am already planning my next couple of seminars with this CLE provider."  – Quote from The Recorder's 'Best of CA′ survey.
Faculty
Andrew H. Friedman, Esq.
Partner
Helmer Friedman, LLP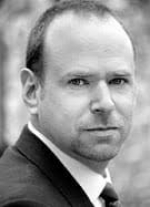 Andrew H. Friedman, a name partner with the law firm of Helmer · Friedman LLP, primarily represents employees in all aspects of employment law including not only individual discrimination, harassment, retaliation, and accommodation cases but also complex multi-party wage and hour class actions. Mr. Friedman received his J.D. degree from Cornell Law School and his B.A. degree in history and psychology, cum laude, from Vanderbilt University. At Cornell, Mr. Friedman was a member of the Board of Editors of the Cornell Law Review and a member of the Moot Court Board. Following law school, Mr. Friedman served as a judicial law clerk to the Honorable John T. Nixon, United States District Court for the Middle District of Tennessee. Subsequently, Mr. Friedman was trained as an employment attorney by two of the Nation's most prestigious management-side employment law firms – Paul, Hastings and Bryan Cave LLP.
Mr. Friedman has handled a wide range of employment-related litigation in state and federal courts. Indeed, Mr. Friedman won (with Tony Lewis of The Lewis Law Firm) a .1 Million jury verdict in a fraud and breach of employment contract lawsuit in the Los Angeles Superior Court and he also prevailed (along with his law partner, Gregory D. Helmer) in a three-week sexual harassment jury trial in the Orange County Superior Court. He also settled a .4 Million wage and hour class action lawsuit in federal court (U.S. District Court for the Central District of California), a .575 Million class action discrimination lawsuit in the Orange County Superior Court and he recovered a .5 Million settlement in federal court (U.S. District Court for the Central District of California) in a wage and hour class action.
Mr. Friedman served as Counsel of Record in Lightfoot v. Cendant Mortgage Corp. et. al. (Case No. 10-56068) where he successfully convinced the U. S. Supreme Court to grant the petition for certiorari that he filed on behalf of his clients. In January 2017, the Supreme Court, in a unanimous decision authored by Justice Sotomayor, reversed the Ninth Circuit and ruled in favor of Mr. Friedman's clients.
Mr. Friedman has received the highest possible Martindale-Hubble rating ("AV"), indicating that he is ranked at the highest level of professional excellence with "very high to preeminent legal ability" and "very high" ethical standards as established by confidential opinions from members of the Bar. Law & Politics Magazine and the publishers of Los Angeles Magazine selected Mr. Friedman as a 2006 – 2021 Southern California "Super Lawyer" in the category of Labor and Employment Law. Additionally, in 2020 & 2021, Super Lawyers named Andrew H. Friedman to its list of the Top 100 Super Lawyers in Southern California and Lawdragon named Mr. Friedman to its list of the nation's top 500 plaintiff employment and civil rights attorneys.
---
Anthony J. Oncidi, Esq.
Partner
Proskauer Rose LLP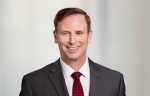 Anthony J. Oncidi is the co-chair of the Labor & Employment Law Department and heads the West Coast Labor & Employment group in the firm's Los Angeles office.
Tony represents employers and management in all aspects of labor relations and employment law, including litigation and preventive counseling, wage and hour matters, including class actions, wrongful termination, employee discipline, Title VII and the California Fair Employment and Housing Act, executive employment contract disputes, sexual harassment training and investigations, workplace violence, drug testing and privacy issues, Sarbanes-Oxley claims and employee raiding and trade secret protection. A substantial portion of Tony's practice involves the defense of employers in large class actions, employment discrimination, harassment and wrongful termination litigation in state and federal court as well as arbitration proceedings, including FINRA matters.
Tony is recognized as a leading lawyer by such highly respected publications and organizations as the Los Angeles Daily Journal, The Hollywood Reporter, and Chambers USA, which gives him the highest possible rating ("Band 1") for Labor & Employment. According to Chambers USA, clients say Tony is "brilliant at what he does… He is even keeled, has a high emotional IQ, is a great legal writer and orator, and never gives up." Other clients report: "Tony has an outstanding reputation" and he is "smart, cost effective and appropriately aggressive." Tony is hailed as "outstanding," particularly for his "ability to merge top-shelf lawyerly advice with pragmatic business acumen." He is highly respected in the industry, with other commentators lauding him as a "phenomenal strategist" and "one of the top employment litigators in the country."
---
Fees
Register now and save $25 on each registration with the Early Bird rate!
Early Bird Ends Oct. 15, 2022.
Your discount is automatically applied at check out – no coupon needed.
Registration fees are per person.
Individual: $249
Early Bird Price: $224
Group: $229 per person for 2 or more from the same company pre-registering at the same time
Early Bird Price: $204

Government employee/Legal Aid*/Law Student/Paralegal Rate: $200
Early Bird Price: $175
Your access information and course handout will be sent out a few days before the program.
Program materials:
Registration includes an electronic copy (.pdf) of your seminar handbook.  This will be emailed to you a few days before the program.  Be sure to check your spam folder if you don't see it by then.  Please put info@pincusproed.com in your address book to make sure you receive your pdf of the program handbook.
* Law Student Rate is for current law students only.  Please bring your law school ID to show when you check in for the program.
** Legal Aid attorneys are those attorneys employed by Legal Aid/non-profit firms.  It does not include attorneys who have their own practice, or are employed by law firms, that volunteer their time for non-profit causes or take on pro-bono cases. It also does not include attorneys who serve on non-profit boards.
Full and partial scholarships may be available to a limited number of Legal Aid attorneys, based upon registration. Please call (877) 858-3848 to discuss or email your request to info@pincusproed.com.
CLE Credits
CA General: This program is approved for 2.0 general CLE units in California.
CA Participatory Certified Legal Specialist: This program is approved for 2.0 units of Legal Specialization Credit in Appellate Law in California. (Expires 01/19/2025)
CA Self Study (only) Certified Legal Specialist: This program is approved for 2.0 units of Legal Specialization Credit in Appellate Law in California. (Expires 01/19/2028)
NY General: This course is eligible for approval, under New York's CLE Approved Jurisdiction policy, for 2.0 CLE units. Pincus Professional Education is a CA Accredited Provider, which is a NY approved jurisdiction. See Section 6 of the New York State CLE Board Regulations and Guidelines for further information.
This program is approved for CLE in the states listed above.  Upon request, Pincus Pro Ed will provide any information an attorney needs to support their application for CLE approval in other states other than what is listed above. Many attorneys ask for this and are approved in other state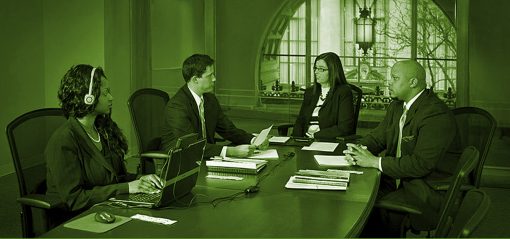 January 19, 2023 | Webinar