Mercedes Badia-Tavas is our Latest Featured Speaker!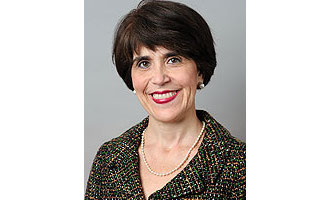 We are thrilled to have Mercedes on the faculty panel at our Immigration 101: Family, Business and Citizenship In-Depth seminar in Chicago on May 11, 2018! Mercedes specializes on immigration and naturalization law, focusing on immigration matters for Fortune 500 companies and small businesses.
M. Mercedes Badia-Tavas is a partner in the Chicago office of Barnes & Thornburg, where she is a member of the firm's Labor & Employment Law Department and the Immigration and Global Mobility Services Practice Group. Ms. Badia-Tavas regularly counsels clients on the employment of foreign nationals, the permanent residency process, and immigration compliance issues.
Prior to joining Barnes & Thornburg, Ms. Badia-Tavas owned her own legal practice, Badia-Tavas Law Group, Ltd. As the founding partner of Badia-Tavas Law Group, Ms. Badia-Tavas represented U.S. corporations and foreign individuals throughout the U.S. with employment visas and in the permanent residency process.
Ms. Badia-Tavas is on the Executive Board of the American Immigration Lawyers Association (AILA) Chicago Chapter, and a member of AILA's Congressional Advocacy and several government Liaison Committees. In addition, she is a member of the American Bar Association-International Section, the Hispanic Lawyers Association of Illinois and the UNO Metropolitan Leadership Institute of Chicago.
Since 2017, Ms. Badia-Tavas was recognized by The Best Lawyers in America for her work in immigration law.
Her published works include "Observations on Argentine Arbitration" , American Review of International Arbitration, Parker School of Comparative and International Law, Columbia University as well as a contributing author to several articles in various volumes of AILA's Immigration & Nationality Law Handbooks, including articles on "Employer Sanctions" , "Visa Options for Trainees" and "Proper Uses of the B-1 Visa."
Ms. Badia-Tavas earned her J.D. from Tulane Law School in 1993, and in 1986 earned her B.A. from Agnes Scott College, where she was an economics and Spanish major. She is fluent in Spanish and conversational in French, and has traveled and lived throughout Latin America.
Ms. Badia-Tavas is admitted to practice in Illinois.