Amy Furness is our Latest Featured Speaker!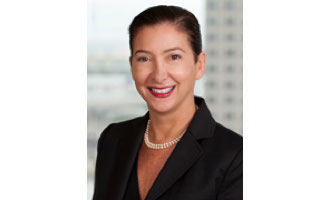 We are excited to have Amy on the faculty panel at our Personal Injury Law seminar in Florida on April 20, 2018! Amy is a trial lawyer who has dedicated her career to defending diverse clients, including both domestic and foreign corporations, in complex civil litigation, particularly product liability and commercial litigation.
Ms. Furness defends product manufacturers in all forms of cases in the pharmaceutical, aviation, chemical, tobacco, and consumer products industries. In addition to her extensive pharmaceutical and medical device litigation defense experience, she has defended manufacturers of cigarettes, yacht engines, automobile and aircraft engines, and propane tanks.
Amy has served as national coordinating counsel on numerous mass tort matters, including a significant litigation for a pharmaceutical company involving nearly 14,000 plaintiffs, with over 10,000 cases pending in federal courts and nearly 4,000 cases pending in state courts. She also has served as regional counsel on a variety of complex civil matters.
Prior to joining Carlton Fields, Ms. Furness served as in-house counsel with the environmental claims division of a national insurance company. That experience offered her unique insight into the corporate demands of an in-house legal department, and she remains mindful of the needs and pressures clients face daily.
Before entering law school, Ms. Furness was a research engineer. That scientific education and technical experience informs her law practice today.
Ms. Furness is a frequent lecturer on product liability and professional liability matters. She serves as the Miami office co-managing shareholder.