Immigration 101 (IL)
Geared towards the new/newer Immigration attorney, our Immigration 101 program is packed full of information about non-immigrant family and business visas, citizenship and naturalization and how to set up and build your immigration practice, including intake suggestions and other practical tips.
This is a critical time to have a good foundation of immigration rules and laws and this course will give you just that on a limited number of topics, including:  Family-Based Immigrant Visas, Common Non-Immigrant Business Visas, and Naturalization and Citizenship.
For details on the topics covered and what you'll also learn about setting up your practice, please see the agenda below.
Agenda
Agenda is tentative and may be altered if the current administration makes any changes that need to be discussed at this program.
9:00 – 10:00
Setting up Your Practice and Practice Tips
Getting your practice going – some essential information

Have a business plan with mission, goals, staffing, benchmarks and finances
Ethical marketing – Where do you obtain the clients?
Standardization of Questionnaires, forms and templates for letters or motions
Choosing a Case Management System and/or software or service provider
Accounting and Billing Systems – A must for success!
Balance between community service, paying clients and personal time
Practice resources to be a member of and involvement
When a Client walks in your door:

Gathering the essential information
Analyzing options (short and long term)
Red flags – cases to decline
Conflicts checks
Managing client expectations
10:00 – 12:00
Family Based Immigration
Eligibility

Process and Procedure
Immediate Relatives
Preference Categories and DOS Visa Bulletin
VAWA
Child Status Protection Act (CSPA)
Age-outs

Immigrant Visa Process

Form I-601A Provisional Waiver for unlawful presence
Form I-601 (criminal, mental health, prostitution, fraud, unlawful presence grounds of inadmissibility)
Form I-212 (prior removal/exclusion/deportation orders)
K-1 fiancé visa

Adjustment of Status Process

INA 245(a) & "admission"
INA 245(i)
Form I-601 (criminal, mental health, prostitution, fraud, unlawful presence grounds of inadmissibility)
VAWA
12:15 – 1:15
Lunch on your own
1:15 – 3:15
H1B/L1 Introduction to Common Non Immigrant Business Visas
The fundamentals of the H-1B

Who is eligible for an H-1B?
Are they available year-round?
What are the most recent trends in processing H-1Bs? How are this administration's policies impacting H-1Bs?

When is a TN visa appropriate?

Is every profession covered by the TN?
Which countries are covered?
How does one file a TN?

What is an E-3 visa?

How does it differ from an H-1B?
Is there a quota? What is the procedure?

L-1 visas – what are they?

What is the difference between an individual L-1 and a blanket L?
How does one apply for an L?
What are the most recent processing trends with regard to L visas?
How are the current administration's immigration policies impacting L-1s?
3:15 – 3:30
Break
3:30 – 5:00
Naturalization/Citizenship
Application for Naturalization

Eligibility for Naturalization
Grounds that Subject Applicant to Deportation (Removal)
How to Apply for Certificate of Naturalization (Form N-400)
Naturalization Examination
Oath Ceremony

Application for Citizenship

Eligibility for Citizenship  (Form N-600), including:
Child Automatically Acquired or Derived at Birth (INA 301 and 309)
Child Automatically Acquired After Birth
How to Apply for Certificate of Citizenship (Form N-600)
Dates and Times and Locations
May 11, 2018
9:00 a.m. – 5:00 p.m. (lunch on your own)
Check in between 8:30 – 9:00 a.m.
Location:
Chicago Bar Association
Pincus Professional Education
@ the Robert A. Clifford Seminar Room (in the Chicago Bar Association's offices; please note, we are not affiliated with the bar)
321 S. Plymouth Court, Fifth Floor
Chicago IL 60604
(Be sure to arrive at least ten minutes before start time if you want to make sure you have a good seat)
Testimonials
The following testimonials are from previous immigration programs held in CA on similar topics:
"Great overview. Thanks! I work in a niche area of immigration law and wanted a base for other types of visas. Great seminar."
"Excellent staff and fantastic speakers. 5-Star program. Very satisfied with panels, content, and hotel location. [Pincus Staff] were very professional and extremely competent; ALL of the attorney presenters were erudite, highly-experienced, and very interesting – some of the best I've heard. The overall quality of the entire program was excellent."
"[Speaker] seems extremely up-to-date with current immigration matters."
"[Speaker] She's really organized and explained things well."
"This class was simply phenomenal. Thank you!" Gisela Rodrigues, Esq.
"Great overview of the visas!" Sherine Makar, Esq.
"I wanted an entry level, basic introduction to Immigration Law and thats what I got. I was very impressed by the quality of the presenters; they were all experts in their field and were effective in sharing their wide knowledge base with us." Laura Cabrera, Esq.
"Speakers were extremely knowledgeable and willing to answer even the simplest question. Felt as though it was a comprehensive introduction to a complicated subject."  Lauren Bebek, Esq.
"Absolutely satisfied with the course and the information I received from it." Sylysya L. Wilkerson, Esq.
"It was an incredibly helpful overview of immigration! Thank you!" Yana Loboda, Esq.
"Excellent experience. Good job!" Gulomjon Azimov, Esq.
"Well organized, breaks at perfect times, panel was perfect, great speakers. Well done!"
"Speakers were very good obviously know their stuff."
Faculty
Mercedes Badia-Tavas, Esq.
Of Counsel
Barnes & Thornburg, LLP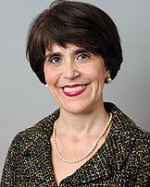 M. Mercedes Badia-Tavas is of counsel in the Chicago office of Barnes & Thornburg, where she is a member of the firm's Labor & Employment Law Department and the Immigration and Global Mobility Services Practice Group. Ms. Badia-Tavas concentrates on immigration and naturalization law, focusing on immigration matters for Fortune 500 companies and small businesses. She regularly counsels clients on the employment of foreign nationals, the permanent residency process, and immigration compliance issues.
Prior to joining Barnes & Thornburg, Ms. Badia-Tavas owned her own legal practice, Badia-Tavas Law Group, Ltd. As the founding partner of Badia-Tavas Law Group, Ms. Badia-Tavas represented U.S. corporations and foreign individuals throughout the U.S. with employment visas and in the permanent residency process.
Ms. Badia-Tavas is on the Executive Board of the American Immigration Lawyers Association (AILA) Chicago Chapter, and a member of AILA's Congressional Advocacy and several government Liaison Committees. In addition, she is a member of the American Bar Association-International Section, the Hispanic Lawyers Association of Illinois and the UNO Metropolitan Leadership Institute of Chicago.
Since 2017, Ms. Badia-Tavas was recognized by The Best Lawyers in America for her work in immigration law.
Her published works include "Observations on Argentine Arbitration", American Review of International Arbitration, Parker School of Comparative and International Law, Columbia University as well as a contributing author to several articles in various volumes of AILA's Immigration & Nationality Law Handbooks, including articles on "Employer Sanctions", "Visa Options for Trainees", and "Proper Uses of the B-1 Visa."
Ms. Badia-Tavas earned her J.D. from Tulane Law School in 1993, and in 1986 earned her B.A. from Agnes Scott College, where she was an economics and Spanish major. She is fluent in Spanish and conversational in French, and has traveled and lived throughout Latin America.
Ms. Badia-Tavas is admitted to practice in Illinois.
---
Maria Baldini-Potermin, Esq.
Maria Bladini-Potermin & Associates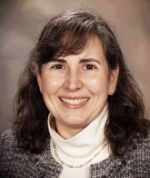 Maria Baldini-Potermin founded Maria Baldini-Potermin & Associates, P.C. in Chicago. She focuses on removal defense, federal court litigation, waivers, family-based immigration, and immigration consequences of criminal dispositions. She has written extensively and trained attorneys about the intersection of immigration law and criminal law. Maria is the author of Immigration Trial Handbook, update editor for Immigration Law & Crimes, and expert author-consultant for Interpreter Releases and Immigration Briefings.
A member of the American Immigration Lawyers Association (AILA), Maria has been recognized with the 2013 AILA Presidential Commendation (For Always Fighting What's Right), 2010 Edith Lowenstein Award for Excellence in Advancing the Practice of Immigration Law, and 2004 Chicago Chapter Joseph Minsky Mentor Award. She has served on and chaired numerous AILA committees and is the AILA Federal Court Litigation Section Chair. Since 2004, she has been recognized as a Leading Lawyer in Illinois in immigration law.
Maria has been involved in the field of immigration law since August 1990. From 1990 to 1994, she worked with detained noncitizens on the Texas-Mexico border, first for Catholic Charities and then for the South Texas Pro Bono Asylum Representation Project (ProBAR). From 1994 to 1998, she trained law students and traveled to ProBAR with the Asylum Law Project. In 1995, ProBAR presented her with an award for Outstanding Service in Defense of Human Rights through Asylum Representation.
Maria was the recipient of two National Association for Public Interest Law (NAPIL, now Equal Justice Works) Equal Justice Fellowships. She worked with the Immigrant Law Center of Minnesota in St. Paul (1997 – 1999) and the National Immigrant Justice Center in Chicago (1999 – 2001). In the aftermath of the 1996 immigration legislation, she wrote the second and third state-focused manuals on the intersection of criminal and immigration laws and trained public defenders. Maria also served as an adjunct professor at the University of Minnesota Law School's Immigration Law Clinic from 1997 to 1999. In 1999, Maria received the Human Rights Volunteer Award from the Minnesota Advocates for Human Rights.
Maria obtained her B.A. degree magna cum laude from the University of Dayton (Ohio) in International Studies and Spanish in 1990. She received her J.D. degree cum laude in 1997 from the University of Minnesota Law School. Maria speaks Spanish fluently. A lifetime Girl Scout, she is the leader of her daughter's Girl Scout troop and service unit delegate to the Greater Chicago area council.
---
Nell Barker, Esq.
Partner
Kempster Corcoran, Quiceno & Lenz-Calvo, Ltd.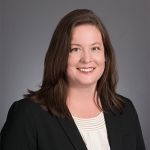 An attorney with the firm since 2006, Ms. Barker became partner in 2016. She practices exclusively in immigration and nationality law. Ms. Barker has successfully assisted families, individuals, corporations and universities with a wide array of immigration processes, and has developed particular expertise in employment-based immigration. She is an active member of the American Immigration Lawyers Association (AILA) having appeared as a featured speaker at conferences and contributed to articles on various immigration topics. Ms. Barker has served in a liaison capacity with U.S. Customs and Border Patrol for the Chicago port of entry since 2010.
Ms. Barker began her work in the immigration field in 1999 as an Americorps*VISTA (Volunteers in Service to America) at the Political Asylum Project of Austin in Texas.
---
Marketa Lindt, Esq.
Partner
Sidley Austin LLP

Marketa Lindt works with U.S. and multinational corporations to implement efficient business immigration visa programs to best attract and retain foreign national talent. Marketa also leads Sidley's I-9 compliance practice, where she counsels and defends companies regarding their hiring practices of foreign national employees and compliance with the government's I-9 verification requirements. Her I-9 compliance practice includes providing proactive counseling on I-9 hiring practices and the E-Verify process, defending employers in civil and criminal workplace enforcement actions, conducting immigration-related internal investigations, and conducting due diligence and analysis of I-9 issues in mergers, acquisitions and other corporate transactions.
In addition to representing U.S. companies with their business immigration and I-9 compliance needs, Marketa is actively engaged in national and regional advocacy efforts to change our laws and regulations so that they better serve U.S. employers, foster economic growth and promote fairness and justice in the immigration system. She currently serves as elected National Second Vice President of the American Immigration Lawyers Association and as a member of the U.S. Chamber of Commerce immigration policy committee.
Marketa is recognized in the 2017 edition of The Best Lawyers in America. In addition, Who's Who Legal: Illinois, a directory of leading Illinois lawyers, has listed Marketa as one of the foremost corporate immigration attorneys in Illinois and nationally in every edition since its inaugural 2006 edition. Marketa is also named as a leading corporate immigration attorney worldwide in the International Who's Who of Business Lawyers.
Marketa regularly speaks at national and regional conferences regarding immigration law and I-9 compliance. She is a primary author of the immigration law and practice treatise Business Immigration Law (for both the Strategies for Employing Foreign Nationals and Forms and Filings volumes). Marketa has also authored articles for a number of leading immigration texts, including AILA's Guide to Worksite Enforcement and Compliance, the Guide to PERM Labor Certification, and numerous annual editions of the Immigration & Nationality Law Handbook. She serves as an editor of Kurzban's Immigration Law Sourcebook. She has appeared a number of times on television, radio and print regarding developments in immigration law.
Marketa is committed to providing access to counsel for underserved immigrants. She serves in an advisory capacity to several Chicago-area cultural institutions and organizations that provide assistance to underserved immigrant communities. For a number of years, Marketa has served as a member of the Leadership Board of the National Immigrant Justice Center in Chicago. At Sidley, she provides pro bono representation to refugees and asylees.
---
Samera Ludwig, Esq.
Partner
Nixon Peabody

Samera concentrates her practice in handling complex multi-party litigation matters in the areas of employment law and general commercial litigation. She also advises individuals and corporations in employment-based immigration compliance matters.
Samera has been recognized as a Illinois Super Lawyers "Rising Star" from 2008 through 2012 and has frequently spoken at the American Conference Institute Forums.
An extensive bio with recent case experience can be found on Samera's firm website, linked above. Of her extensive experience, she recently represented a large national retailer in multiple nationwide class actions alleging claims under state consumer fraud statutes in connection with the sale of services.
Samera represents and counsels employers in federal, local and state employment law matters including wrongful discharge and workplace defamation. Published decisions include Achanzar v. Ravenswood Hospital, et al., 326 Ill. App. 3d 944, 762 N.E.2d 538 (1st Dist. 2001) (affirming defense verdict on appeal for alleged workplace defamation).
---
Amina Najib, Esq.
Attorney
Kempster, Corcoran, Quiceno & Lenz-Calvo, Ltd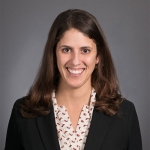 Amina Najib is an associate attorney with Kempster, Corcoran, Quiceno and Lenz-Calvo, Ltd., where she practices immigration law exclusively. She focuses her practice on asylum, U visas, benefits for victims of domestic violence, family-based immigration, naturalization, removal defense and federal court litigation. She is an active member of the American Immigration Lawyers Association and a member of the Arab American Bar Association. She was previously a supervising attorney with the National Immigrant Justice Center.
Amina is the daughter of a Palestinian immigrant. Prior to her career as an immigration attorney, she studied in Rome, Oxford and interned with Al-Haq, a legal human rights organization located in Ramallah, Palestine. Amina has been selected by the Illinois Super Lawyers List as a Rising Star in the field of immigration law.
---
Tejas Shah, Esq.
Franczek Radelet P.C.

Tejas is immigration counsel at Franczek Radelet P.C., leading the firm's immigration practice and serving as a member of the Labor & Employment and Higher Education Practice Groups.
Tejas is committed to helping employers and individuals comply with the complex requirements of U.S. immigration law. As employers increasingly seek to hire and retain talented foreign national employees, he is committed to helping employers efficiently and economically sponsor workers for permanent residency through labor certifications and in multiple temporary visa categories, such as H-1B, O-1, E-2, R-1, E-3, and L-1. He services employers of all sizes who seek assistance with audits by the U.S. Department of Homeland Security to ensure compliance with I-9 recordkeeping requirements and employers' responsibility to verify their employees' work authorization, preventative counseling and internal audits, and guidance to ensure compliance with evolving immigration rules, executive actions, and legislation. For start-up businesses and small business owners, Tejas has successfully worked with investors to secure work visas and permanent residency through the EB-5 program and represented store owners victimized by robberies to obtain legal crime victim status through "U" visas. He also represents individual foreign nationals in removal proceedings, family-based permanent residency and citizenship applications, and litigation in federal district courts and Courts of Appeals.
Tejas is actively involved with and has been appointed to leadership positions in many immigration-focused associations and bar associations. He served as the 2014 president of the Indian American Bar Association of Chicago. He is currently the co-chair of the South Asian Bar Association (SABA) of North America's immigration committee, and, starting in mid-2015, he will become chair of the Illinois State Bar Association's International and Immigration Law Section Council. He also previously chaired the New Members Division for the Chicago Chapter of the American Immigration Lawyers Association, served on the Customs and Border Patrol Liaison Committee, and the liaison committee to the local office of the USCIS, and was a member of the Board of Trustees for the SABA Foundation and the Associate Board of the Indo-American Center of Chicago. He volunteers extensively with pro bono agencies and chaired the "Cyriac Kappil" Indo-American Clinic for three years.
Before joining the Firm, Tejas was selected for a judicial clerkship with the Superior Court of St. Thomas and St. John in the U.S. Virgin Islands and then practiced at two immigration-focused law firms in Chicago. He also previously clerked for the U.S. Department of Health and Human Services, focusing on employment discrimination claims, in Washington D.C. He speaks Hindi/Urdu, Gujarati, and French.
---
Carlina Tapia-Ruano, Esq.
Tapia-Ruano & Gunn PC

Carlina Tapia-Ruano has been concentrating her practice in the field of immigration law for more than three decades. She has handled a wide range of immigration issues based on family and employment, and has extensive experience in litigation related to immigration. Ms. Tapia-Ruano was president of the American Immigration Lawyers Association (AILA), a national bar association of more than 14,000 lawyers and law professors. She was the first Hispanic elected to this position.
Ms. Tapia-Ruano has served as liaison on several committees with the federal government. She has served as President of AILA Chicago Chapter, as a former President of the Immigration Law Section of the Chicago Bar Association, a former Board Member of the Hispanic Lawyers Association of Illinois, and a former member of the City of Chicago Immigration Advisory Board. She was also a Commissioner on the ABA Immigration Commission, and has been a member of the Advisory Committee of the Presidential Commission on the Rights and Responsibilities of Hispanics of the ABA.
Ms. Tapia-Ruano was recently appointed by the Illinois State Senators, to serve on the Senate Selection Committee for Judicial, US Attorney, and US Marshall Nominations. She was an adjunct professor of immigration law at the IIT-Chicago Kent Law School, and at the De Paul University School of Law in Chicago.
Ms. Tapia-Ruano has testified before the US Congress about the USA PATRIOT Act and is a frequent lecturer on immigration laws to attorneys across the United States. Since she is bilingual, she appears frequently in Spanish-language television programs and other means of communication. She holds an AV rating (very high to pre-eminent) by the Martindale-Hubbell Law Directory and appears in the Woodward/White's Best Lawyers in America, and has been repeatedly named a "Super Lawyer" in Illinois, by the Leading Lawyers Network. In 2004, she received an Honorary Doctor of Law Degree from Wesleyan University in Illinois, where she received her BA, alma cum laude. She obtained her J.D. from the De Paul University College of Law in Chicago, Illinois. Ms. Tapia-Ruano is a US citizen, who emigrated to the United States from Cuba.
---
Fees
Register by March 2nd and save $25 on each registration with the Early Bird rate!
Registration fees are per person.
Individual: $425
Early Bird registration $399
Group: $399 per person for 2 or more from the same company pre-registering at the same time
Early Bird registration $380
Government employee/Non-Profit* Rate: $375
Early Bird registration $350
Law Students/paralegals*: $235 (current JD students only)
Early Bird registration $210
Program materials:
We've gone green.  Registration fees include an electronic copy of your handbook emailed one week in advance of the program.  Be sure to check your spam folder if you don't see it by then.
If you prefer, you may order a hard copy of the handout to be provided the day of the program for $25. To do so, please be sure to check the box when you register. If you want a hard copy, you must order it when you register; there will not be any available for purchase the day of the program.
** Legal Aid/Non-Profit attorneys are those attorneys employed by Legal Aid/Non-Profit firms. It does not include attorneys who have their own practice, or are employed by law firms, that volunteer their time for non-profit causes or take on pro-bono cases. Full and partial scholarships may be available to a limited number of non-profit/Legal Aid attorneys, based upon registration. Please call (877) 858-3848 to discuss or email your request to info@pincusproed.com.
CLE Credits
IL General:  This program is approved for 6.5 units of general CLE in Illinois through May 10, 2020.
CA General:  This program is approved for 6.5 units of general CLE in California.
NJ General: The LIVE session of this course is approved, under New Jersey's CLE Approved Jurisdiction policy, for 6.5 CLE units. Pincus Professional Education is a CA Accredited Provider, which is a NJ approved jurisdiction. See the New Jersey State CLE Board Regulations and Guidelines for further information.
NY General: The LIVE session of this course is approved, under New York's CLE Approved Jurisdiction policy, for 6.5 CLE units. Pincus Professional Education is a CA Accredited Provider, which is a NY approved jurisdiction. See Section 6 of the New York State CLE Board Regulations and Guidelines for further information.
This program is approved for CLE in the states listed above.  Upon request, Pincus Pro Ed will provide any information an attorney needs to support their application for CLE approval in other states other than what is listed above.
Terms & Refund Policies
Recording policy: No audio or video recording of any program is permitted.
Seminar Cancellations: Should you be unable to attend for any reason, please inform us in writing no later than 14 days prior to the event and a credit voucher will be issued. If you prefer, a refund, less a $50 non-refundable deposit, will be issued. No refunds or credits will be given for cancellations received within 14 days of an event. However, if you notify us within 14 days of an event, and wish to convert your in-person attendance registration to an Audio CD package (with handout), we can do so. A small additional shipping charge, and sales tax in CA, will be incurred. No shipping charge is incurred for downloads. We will also issue a voucher for the amount paid if you notify us within 14 days and prefer not to have the audio recording.
Substitutions may be made at any time.
Reminder: The room temperature at hotels and other seminar locations are notoriously hard to control. Please bring a sweater or jacket in case it gets cold and/or layer as if you are going to the movies so you are comfortable.
For policies related to audio products, please select "I want a download or CD" on the right.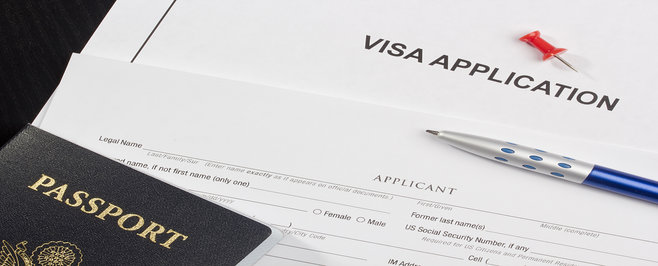 Geared towards the new/newer Immigration attorney, our Immigration 101 program is packed full of information. With all of the latest changes and uncertainties related to immigration law, it is more important than ever to get a solid foundation.