Howard Goodfriend is our Latest Featured Speaker!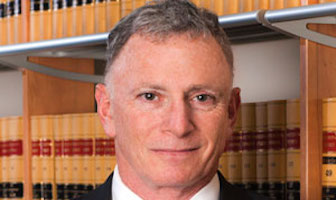 Our latest Featured Speaker is Howard Goodfriend from Smith Goodfriend!
We are pleased to have Howard back for our upcoming 3rd Annual Advanced Appellate Conference in Seattle on September 14, 2018! Howard has previously spoken at our Advanced Appellate Roundtable in 2013, where seminar attendees raved about his knowledgeability, interesting comments, and respectful demeanor. We look forward to having him speak!
Howard M. Goodfriend is a principal in the Seattle firm of Smith Goodfriend, P.S., Seattle's oldest appellate boutique.  Howard has argued hundreds of civil appeals in almost every substantive area of the law, representing individuals, publicly traded companies, small businesses, professionals, hospitals, state and local governments. He is co-editor-in-chief of the Washington State Bar Association's Appellate Practice Deskbook and author of the Appellate Practice chapter of the King County Bar Association Young Lawyer Division's Washington Lawyers Practice Manual.  Howard is a Fellow and a director of the American Academy of Appellate Lawyers, is a founding member and past president of the Washington Appellate Lawyers Association, and has been repeatedly recognized by his peers as one of Washington's top ten appellate lawyers and top 100 lawyers.