Cannabis Legal Expert & Pincus Seminar Speaker Expands Law Firm to NorCal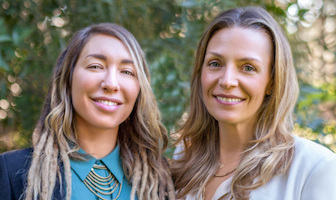 Ariel Clark's law firm are experts in Cannabis law – in Washington, California and elsewhere. She spoke at our June 2017 Marijuana Law 101 seminar (where she received great evaluations) and is expanding her practice to Northern California!
We wanted to pass on the Recorder's article about her firm's expansion, Women-Owned Cannabis Law Firm Expands in Northern California by Xiumei Dong.
After hiring three new associates to accommodate increased demand for legal services in the recreational cannabis businesses, Clark Neubert has opened offices in Sacramento and Santa Cruz. Congratulations Ariel!
Associate Joanna Hossack will head the firm's office in Sacramento, while senior associate Nicole Laggner will head the firm's Santa Cruz office.
Hossack specializes in the recently-passed Medicinal and Adult-Use Cannabis Regulation and Safety Act, and California's evolving regulatory processes for cannabis. Laggner's expertise is on cannabis business formation and compliance.
"Demand for legal services is skyrocketing as cannabis businesses get licensed and enter the adult use market," said Ariel Clark. "This is an exciting but complex time for business owners. We're growing to ensure our clients have every resource they need."
We will be diving into the laws on the Marijuana business at our upcoming two-day conference on November 1st and 2nd in Los Angeles.