Recreational and Medical Marijuana Law and Business in California (CA)
So recreational marijuana use is now legal in California – but what does that mean for attorneys, businesses and investors?
It's been almost two years since marijuana was legalized for recreational use in California and the business and legal implications are epic. And the economic impact profound.
For those who serve clients in the cannabis industry and those attorneys who want to move into this space this program will help you navigate the rules, regulations, and legal ramifications of legalized marijuana in California (and federal issues affecting the state's cannabis industry as well).
For investors and business people in the market – or thinking about entering the market – what do you need to know? What are the difficulties businesses face – from retail to growing and distribution?
What do investors need to know? What are the restrictions? SEC issues?
Over the course of two days we'll go in-depth into a variety of issues in this burgeoning industry for attorneys, investors and business operators.
On Day One your faculty will give a brief overview and update of the regulations related to legalized marijuana in California and they will discuss the governing agencies involved.
Then attorneys who regularly aid clients getting selling and retail permits, will discuss the permitting process, grounds for license refusal, third party assistant, application procedures and how to avoid mistakes. They'll also discuss license renewals, transfers, and appeals.
In the afternoon of Day One, you will learn about how to comply with the regulations – whether you or your clients are retailers, distributors or growers. You'll also hear a little bit about potential employer/employee legal issues.
You'll then get an update and hear a discussion from those already running marijuana related businesses – what challenges have they faced? What was their due diligence process? What pending legislation might be a concern?
The final session of the day will walk you through drafting supplier and distributor contracts.
During lunch on Day One you will be able to network with industry leaders during lunch and have the opportunity to hear from and question a few City and County officials from Southern and Northern California about the permitting process, challenges they face and expectations they have for the future.
You'll have more opportunity to network in the evening with city and county officials and industry leaders during out optional ticket networking reception at the end of the day.
Our second day of the conference covers some of the more advanced topics related to the cannabis industry.
We'll kick it off with a discussion regarding banking, lending and finance – all critical to the success of a cannabis related business. For a sneak-peak from one of our speakers, Dante Tosetti, about federal regulations relating to finances, see this article: "Federal Guidance to Enhance the Availability of Financial Services for, and the Financial Transparency of, Marijuana-Related Businesses: The Distinctly Separate Federal Approaches between Marijuana-Related Businesses and Marijuana-Related Business Banking."
We'll then talk a little about employee / employer issues related to the growing of marijuana, and we'll then alert you to the various tax considerations – state, local and federal.
You will lunch on your own this day, in order to give you plenty of opportunities to network and form one-on-one relationships.
In the afternoon on Day Two you'll get the skinny on Investing in cannabis and cannabis adjacent businesses, including investment vehicles, SEC issues, IPO's and buying and selling cannabis related businesses.
Your faculty will then spend a good amount of time covering what you need to know related to real estate transactions and commercial leasing in this field.
We'll end the program with a discussion about Intellectual Property considerations and options.
By the end of this conference you will be well versed in most of the critical legal, business and investment related aspects of this rapidly expanding industry.
A limited number of sponsorships are still available. Please call us at (877) 858-3848 and ask for Faith for details.
Can't attend? This program will be recorded live on November 1-2 in Los Angeles. The audio packages, including seminar materials, will be available within two to three weeks after each live program date. Be sure to pre-order it using the button to the right!
Sponsored By:

Agenda
Day One, November 1st
Focus: Regulatory Landscape and Compliance
9:00 a.m. – 5:00 p.m.
Morning Session: 9:00 – 12:15
9:00 – 10:30
Regulations Update:  The Good, The Bad and the Ugly
Rolling Out the California Adult Use Act
• An introduction to MMRSA, Prop 64 and MAUCRSA
• Updates and Changes to State Regulations and Law since January 1, 2018
• Powers and Roles of State Regulatory Agencies (BCC, CDFA, CDTFA, Dept. Of Public Health)
• Marketing Restrictions
• Packaging and Labelling Responsibilities – who bears what burden
10:30 – 10:45
BREAK
10:45 – 12:15
Licensing: License to Ill? How to Navigate the Weeds
Grounds for license refusal
Third party assistance required with license applications (site plans, budgets, safety and security plans)
Local permitting system (zoning, land use compliance CEQA) overview
Application procedures and avoiding mistakes
License renewals and transfers
Appealing application denials
Development agreements
Different treatment of different business types in different municipalities
Tips for dealing with city staff and local elected officials
What a City does to keep up with the ever-changing law

How Ordinances evolve and how to keep up with them
Case study of Desert Hot Springs

What we have learned and a few things of what NOT to do
State and City interactions and pending fixes at the state level
12:15 – 1:15
Networking Lunch
Afternoon Session: 1:15 –  4:30
1:15 – 2:30
Compliance: How Not to Get Burned by the Regulators
• How do up and running businesses remain compliant at the local and state level?
• Seed to sale issues
• Prop. 65, testing and pesticides
• Track and Trace
• Employment concerns
2:30 – 2:45
BREAK
2:45 – 3:45
A Discussion with Regulators
3:50 – 4:50
The State of Marijuana Related Businesses:  In the Fields: How's it Going So Far?
Almost One Year into the California Adult Use Act what are the major business and legal problems facing the Cannabis industry.
• Distribution (supply and supply chains)
• Due Dilligence:  Local Municipal concerns
• Due Dilligence:  State issues
• Regulation Vacuum?
• Conflict of Law Lingering Problems
• Pending Legislation
4:50 – 5:00
Final q/a
5:00 – 6:00
Optional Networking Reception
Day Two, November 2nd
9:00 a.m. – 4:30 p.m.
Morning Session: 9:00 – 12:15
9:00 – 10:00
Banking, Lending, and Finance:  The Most Complex Issue Facing the Industry
Institutional Lending
Banking

How federal Rules and Regulations Affect Financing

Controlled Substances Act
Bank Secrecy Act
18 USC

Banking compliance post-withdrawal of Cole Memorandum
FINCEN Guidelines and Compliance
How SARS Affect your Bank Account
Providing Transparency to Banks and Lenders
Deposits
BSA, AML, KYC leading to OFK
Impounding of Taxes
10:00 – 10:30
Corporate Entities and Formation
• Corporate Governance
• Corporate Structure
10:30 – 10:45
BREAK
10:45 – 11:15
Drafting Supplier and Distributor Contracts
11:15 – 12:00
Tax Considerations
• State, local and federal
• Best practices for 280E compliance
12:00 – 1:00
Lunch
(on your own)
Afternoon Session: 1:00 –  4:30
1:00 – 2:45
Investing in Cannabis and Cannabis Adjacent Businesses from a legal perspective
• Investment Vehicles
• Investor/Securities Issues
• Public Companies and IPOs
• Buying and selling a cannabis business
2:45 – 3:00
BREAK
3:00 – 4:00
Real Estate & Commercial Leasing
4:00 – 4:30
Intellectual Property Considerations
Dates /Times/Locations
November 1-2, 2018
Day 1 – November 1st:
9:00 a.m. – 5:00 p.m. (Networking lunch included on Day 1)
5:00 p.m. – 6:00 p.m. – Optional Ticketed Networking Reception
Day 2 – November 2nd:
9:00 a.m. – 4:30 p.m. (Lunch on your own Day 2)
Location:
Hyatt Regency Los Angeles International Airport (LAX)
6225 West Century Boulevard
Los Angeles, CA 90045
Testimonials
The following testimonials are from our one-day Marijuana Law & Practice 101 seminar held in Los Angeles in 2017:
"Great speakers. Good content and materials." – Rena Wheaton, Esq.
"Great overall information regarding how complex the field is…Everything was great." -Tim Klubnikin, Esq.
"Excellent! "- David Paquin, Esq.
"Wanted an overview of the emerging issues, which was well-presented." – Jeffrey E. Zinder, Esq.
"[Ariel Clark was] excellent."
"Great speaker. [Hillary Bricken] kept us engaged." – Eric Tuy, Esq.
"Fantastic presentations!." – Anthony Parker, Esq.
"Hoped to gain basic understanding of state and federal regulatory framework. Did that and more. Materials were excellent…I had a particular medical marijuana issue arise in a property damage case. This seminar provided the background I needed."
"Good coverage of the basics…materials were great for reference. Good ethics discussion."
"Hillary Bricken was the star of the day! Outstanding!"
"Very interesting and educational. Wanted to learn the basics of marijuana laws. Very good program."
"Great topic. Good overview."
"Hillary Bricken was Brilliant!"
"The speakers were clearly very knowledgeable of this topic."
"Hillary Bricken was excellent, informative, entertaining, and a great presenter."
"Ariel Clark was very knowledgeable."
"Hillary Bricken was excellent."
Faculty
Charles Bachtell
CEO
Cresco Labs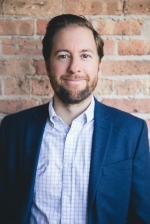 Charles Bachtell is the CEO of Cresco Labs, LLC. Bachtell is an attorney and brings with him deep legal expertise in both corporate governance and complex regulatory compliance. Bachtell helped Cresco secure each of the five (5) licenses that it currently holds and continues to work tirelessly to ensure that Cresco remains an industry leader, setting new standards for a progressive, transparent and reputable medical cannabis community, and operating at all times in a professional, secure and compliant manner. Bachtell is a founding member of the Illinois Cannabis Bar Association and the Medical Cannabis Alliance of Illinois.
Prior to Cresco Labs, Bachtell served for 8 years as the Executive Vice President and General Counsel of Guaranteed Rate, the nation's seventh largest mortgage bank – a leading attorney during the reform of the US mortgage industry, Bachtell established himself as one of the industry's foremost authorities on regulatory affairs and compliance in one of the nation's most heavily regulated industries.
---
Bryan Bergman, Esq.
The Hemp Counsel, A Practice Area of Bergman Law Group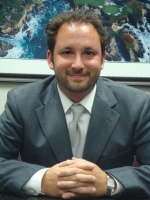 Bryan M. Bergman has been practicing for over a decade with experience in complex business transactions, civil litigation involving complex issues surrounding real estate, business and family law disputes, and assisting cannabis businesses, real estate owners involved in the cannabis industry, investors, and ancillary cannabis service companies in California. His services range from providing assistance in entity strategy and formation; contract negotiations and drafting on a wide variety of deals including real estate, investment, management, distribution/sales, and employment issues; license application preparation; regulatory compliance; organizational structuring; and trade association formation and management. Mr. Bergman prides himself on being a trusted advisor with a substantial network of cannabis professionals available to assist his clients in matters that Mr. Bergman cannot provide services for his clients personally; including working with cannabis industry professional consultants from a variety of professions including legal, financial/accounting, labor, political consulting/lobbying, real estate, banking, business development, media, social media, and brand marketing.
Bryan received his undergraduate degree from Tulane University and his law degree from UC Hastings in San Francisco, California, where he was a published in a distinguished law journal, was president of the Sports and Entertainment Law Society, worked closely with the school administration, and was responsible for organizing charity concerns to benefit the First Five Foundation and created MCLE panels that were attended by over 500 individuals. Mr. Bergman regularly speaks on cannabis-industry related topics and has a wide variety of personal interests outside of the industry and legal profession including adventure sports, music, and travelling.
---
Oren Bitan, Esq.
Shareholder
Buchalter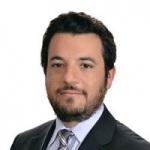 Oren Bitan has an extensive legal background that includes business, real estate, banking, receivership law, consumer product, and commercial litigation. Mr. Bitan is known for his ability to solve complex business disputes for his clients in a strong but practical manner. He is a trusted advisor who guides his clients through their day to day legal concerns, and has particular expertise in disputes involving real estate, banking and mortgage fraud, creditors' rights, film finance, and intellectual property.
Representative clients include banks and financial institutions, state and federal receivers, private investors and investment funds, private equity groups, real property developers, apparel manufacturers, breweries, consumer products companies, and corporate entities large and small.
Mr. Bitan advises cannabis related businesses on a wide variety of topics, including disputes regarding business licenses, receivership over grow facilities and dispensaries, real property development, leasing, and financing for cannabis related businesses, and assembling teams of attorneys to provide general corporate, employment, and intellectual property advice to the industry.
Mr. Bitan is also an experienced appellate lawyer and has successfully argued numerous times before the California Court of Appeal and the Ninth Circuit Court of Appeals. Representative matters include: Integrated Dynamic Solutions, Inc. v. VitaVet Labs, Inc. (2017) 6 Cal. App. 5th 1178, in which Mr. Bitan successfully upheld a mandatory preliminary injunction requiring the turn-over of source code, among other things, and which resulted in a unanimous published opinion.
Crossroads Investors, L.P. v. Federal National Mortgage Assn. (2017) 13 Cal. App. 5th 757, successfully reversing denial of anti-SLAPP following California Supreme Court granting petition for review that resulted in striking nearly all claims under the anti-SLAPP statute, including claims for wrongful foreclosure and fraud.
Randles Films, LLC v. Echo Bridge Entertainment, LLC, et. al, 2014 U.S. App. LEXIS 30 (9th Cir. Jan. 2, 2014), in which Mr. Bitan successfully defended a judgment he obtained in a copyright infringement dispute involving a motion picture.
Solomon v. US Bank Nat'l Ass'n, 2011 Cal. App. Unpub. LEXIS 9917 (Dec. 28, 2011, No. E052462), in which Mr. Bitan successfully defended an order granting an anti-SLAPP motion he filed in the Superior Court striking claims made against his client.
Giorgio v. Synergy Management Group, LLC, 231 Cal.App.4th 241 (2014), which resulted in a published opinion. Mr. Bitan successfully defended a judgment against his client's former employee.
Mr. Bitan also serves as a member of the Planning Committee for the USC Real Estate Law and Business Forum, a member of the Planning Committee for the USC Intellectual Property Institute.
Prior to law school, Mr. Bitan launched H.I.Q.I. (Hit It 'n Quit It) Media, a film distribution company specializing in documentaries. Notable films he distributed were the Radiohead documentary Meeting People Is Easy, the Academy Award winning documentary The Long Way Home, and the Oscar nominated film The Farm. Mr. Bitan has repeatedly spoken at film festivals and conferences around the world and has been featured in The New York Times, The Los Angeles Times, Rolling Stone, Daily Variety, The Hollywood Reporter and on CNN.
Mr. Bitan has been recognized as a Southern California Rising Star by Super Lawyers from 2013-2017. He has an active pro-bono practice litigating immigration asylum claims, civil rights and Freedom of Information Act lawsuits, and has volunteered with the ACLU of Southern California, Bet Tzedek, and Public Counsel. Prior to joining Buchalter, Mr. Bitan was an associate with a global law firm.
---
Hilary Bricken, Esq.
Partner
Harris Bricken, LLP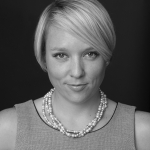 Since joining Harris Bricken in 2010, Hilary has earned a reputation as a fearless advocate for local businesses. Hilary's clients—start-ups, entrepreneurs, and companies in all stages of development—value her bold approach to business strategy.
Hilary's clientele reflects the diversity and ingenuity of the Northwest's business climate. She takes pride in her strong client relationships, which allow her to hone in on each company's unique needs and goals. Nothing brings Hilary greater satisfaction than helping a young business thrive in a cutting-edge industry.
The Puget Sound Business Journal named Hilary as one of seven deal makers of the year for 2013. She was by far the youngest and the only private practice attorney to garner this honor. And in 2015, Hilary was named to the Puget Sound Business Journal's top list of "40 Under 40" businesspeople for the Puget Sound region.
From 2014 to 2016, for each year, Hilary was named a "Rising Star" and by Super Lawyer's magazine. Hilary also authors a weekly column for Above the Law, which features content on marijuana policy and regulation.
From Al Jazeera America to CNN, Fox News, and The New York Times, major media outlets have turned to Hilary for her on-the-ground perspective on emerging business law. Hilary is also an aggressive litigator, having argued and won contentious cases in Superior and District court. She regularly appears before City Councils and community forums, where she advocates tirelessly for the local businesses she represents.
A Florida native, Hilary continues to explore the sights and sounds of Seattle through long-distance running, often with Georgia, her mastiff, in tow.
---
Michael S. Chernis, Esq.
Partner
Chernis Law Group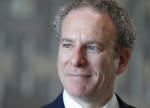 Michael Chernis is one of California's premier experts on marijuana legal issues whether it's criminal, civil, federal, or business related. His law firm, Chernis Law Group P.C. in Santa Monica California, serves the varied needs of collectives, dispensaries, deliveries, cultivators, manufacturers and other medical cannabis clients, including a number of leading cannabis brands. His experience as a federal criminal defense attorney gives him a unique perspective on federal enforcement issues as they pertain to the cannabis industry. As Policy Director of the Los Angeles Cannabis Task Force, he has been at the forefront of driving ballot issues and working with lawmakers to enact changes in the law that will benefit existing and prospective stakeholders.
---
Ariel Clark, Esq.
Partner
Clark Neubert, LLP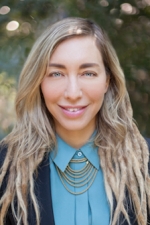 Ariel Clark is a progressive pioneer and business lawyer leading the new generation of the cannabis industry. Simultaneously shrewd, inspiring, and engaging, Ariel advises cannabis business owners and entrepreneurs nationwide, and enjoys an excellent reputation as a fierce advocate who applies the conservative approach necessary to protect and advance her clients' interests.
Since 2008, Ariel has specialized in the cannabis industry and successfully has guided her clients through the complex and ever-changing rules, laws, and regulations governing the medical and adult-use marijuana industry. Her clients value her extensive industry experience, contagious spirit, and no nonsense approach, buoyed by the confidence that they are getting the best advice available.
Through her many years navigating California's volatile and unregulated market, she has significantly shaped the legal contours of its evolving cannabis market. In other jurisdictions, she has provided key assistance in directing legislation. In Nevada, Ariel worked for three years to provide invaluable advice and consultation to local and state government officials and political activists in drafting SB374 and its related regulations. Her clients include licensed dispensaries, growers and manufacturers in California, Oregon, Washington, Arizona, Nevada, Colorado, Illinois, and Michigan.
Ariel earned her Juris Doctor degree from the University of California, Berkeley School of Law (Boalt Hall), and was awarded a Bachelor of Arts degree, with honors, from the University of Michigan, Ann Arbor. She is an active member of California State Bar, the Beverly Hills Bar Association, National and California NORML Legal Committees, National Cannabis Industry Association, the Drug Policy Alliance, and the National Lawyers Guild. She serves on the board of Wellness Education Cannabis Advocates of Nevada.
Prior to founding Clark Neubert LLP, Ariel captained her own solo firm for six years, which she started after practicing Indian law with California Indian Legal Services in their Oakland, Santa Rosa and Eureka Offices. Her Indian law experience, as well as personal background, proves invaluable to the Indian nations and Indian-owned cannabis businesses the firm now represents.
Ariel and the firm are active in the political efforts to legalize adult-use marijuana and adopt medical marijuana regulations in California and advocate for national drug policy reform.
---
Dan Edwards, Esq.
SVP, Legal Affairs
Med Men, LLC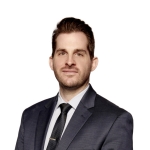 Bio coming soon.
---
John Figone, Esq.
General Counsel
Cresco Labs California, LLC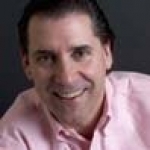 Bio coming soon.
---
Jonathan Havens, Esq.
Saul Ewing Arnstein & Lehr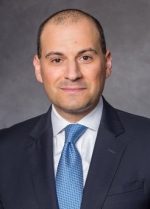 Jonathan Havens is co-chair of the Cannabis Law Practice at Saul Ewing Arnstein & Lehr LLP. He also serves as vice chair of the firm's Food and Beverage Practice and is a member of the firm's Life Sciences Practice. Jonathan's unique perspective on cannabis regulation is informed by his congressional, federal agency, and national and international law firm experience.
He counsels state cannabis license applicants and awardees, ancillary service and product providers, investors, management companies, and various other entities that are affected by federal and state marijuana laws, such as long-term care facilities and higher education institutions.
Before entering private practice, Jonathan served as a regulatory counsel with the U.S. Food and Drug Administration (FDA), where he focused on compliance and enforcement related to promotion, advertising, and labeling. Prior to law school, Jonathan held legislative and government affairs positions in which he managed several areas of policy and drafted legislative proposals, and facilitated the development and execution of strategic communications to members of Congress and their staff aides.
---
Iran Hopkins, Esq.
Partner
Akerman LLP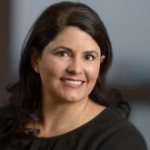 Irán Hopkins is a Partner at Akerman, where she advises clients across a range of industries in all aspects of real estate and business transactions and day-to-day operations, including structuring ownership and joint ventures, equity investments, capital structure and debt financing, M&A transactions, commercial contracts, service and use agreements, purchase and sale of real estate, commercial and residential leasing, development, property management, insurance and business succession planning, disputes and risk management, branding, licensing, intellectual property rights.
Ms. Hopkins is an expert in California cannabis, working with landlords, tenants, lenders, legacy operators, new operators, investors, and other stakeholders in the cannabis industry in all aspects of real estate transactions, business operations, getting products to market, and regulatory compliance with California law on a local, county and state level.
---
Sean Matsler, Esq.
Cox, Castle & Nicholson LLP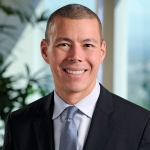 Bio coming soon.
---
Jennifer Mizrahi, Esq.
City Attorney, Desert Hot Springs
Law Offices of Quintanilla & Associates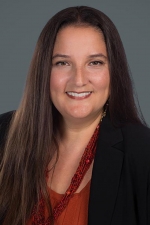 Jennifer Mizrahi currently serves as the City Attorney for the City of Desert Hot Springs, Deputy City Attorney for the City of Rancho Mirage and Deputy Counsel for several of the firm's public agency clients. Ms. Mizrahi joined Quintanilla &Associates in 2015, after working with Mr. Quintanilla for over nine years at the firm of Green, de Bortnowsky & Quintanilla ("GdQ"), where she served as Assistant City Attorney the firm's public agency clients including the City of Cathedral City and the City of Victorville. Prior to GdQ, Ms. Mizrahi worked at Beltran & Medina where she served as Deputy City Attorney for the City of Lynwood, and Deputy General Counsel for the Water Replenishment District.
During the course of representing public entities for over 15 years, Ms. Mizrahi has acquired extensive experience in many facets of municipal law including land use and planning, infrastructure and public works, and environmental regulation and compliance. With respect to the cannabis field, Ms. Mizrahi has represented the City of Desert Hot Springs from stem to stern in the cannabis arena – from working with elected officials to solidify their ideas to allow cannabis activity in their city, to creating a highly regulated and developer-friendly space where the cannabis industry can flourish. The City of Desert Hot Springs has received national and international recognition as being welcoming to those in the industry. To that end, Ms. Mizrahi has been and currently is in charge of drafting all City documents regulating the cannabis industry from ordinances and regulations, to development agreements and procedures. Ms. Mizrahi also has had the distinct pleasure of working with key players at the State level in aiding to draft State cannabis regulations. Further, Ms. Mizrahi has been instrumental in working with several public agencies, including CalFire and water districts, to effectively develop a comprehensive inter-agency regulatory structure within the County of Riverside. Most importantly, Ms. Mizrahi oversees the implementation of the City Council's zero-tolerance stance on non-compliant cannabis activity, from conducting permit revocation procedures to general code enforcement.
Ms. Mizrahi was admitted to the State Bar of California in January 2003. Ms. Mizrahi received her Juris Doctor from Southwestern University School of Law, and her Bachelor of Arts degree in Latin American Studies/Economics from the University of California, Santa Cruz, where she graduated with honors. Ms. Mizrahi also attended the University of Madrid, Complutense, where she studied international political economy. Ms. Mizrahi is currently a member of the State Bar of California, the Los Angeles County Bar Association, the Desert Bar Association and the Southwestern Alumni Association. Ms. Mizrahi is admitted to practice before all courts of the State of California, the United States District Court, District 7, and the Ninth Circuit Court of Appeals and she is fluent in speaking, reading, and writing in Spanish.
---
Richard Ormond, Esq.
Shareholder
Buchalter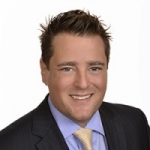 With an extensive background that includes business, real estate, banking, receivership law, commercial litigation, and work-out experience, Richard Ormond is known for his ability to solve complex business issues for his clients. He has particular experience with matters involving Preferred Equity Structures, Bridge Lending, CMBS, and other debt facilities. As a trusted advisor, Mr. Ormond also guides his clients through their day-to-day legal concerns and considerations. Mr. Ormond co-chairs the firm's Receivership Law industry group. Mr. Ormond also focuses his practice on the complexities of the cannabis industry's legal impact on lenders, real estate, and businesses.
Representative clients include financial institutions, state and federal receivers, loan servicers, CUSO's, private investors and investment funds, private equity groups, developers, and high-net worth families (and family offices).
Mr. Ormond has tried cases before the Los Angeles Superior Court, the United States District Court, Central District of California, and the Bankruptcy Court of the United States District Court, and he has arbitrated before JAMS, Alternative Dispute Resolution, and the American Arbitration Association.
He also serves as the current Chair of the California Receivers Forum and he is the former Chair of the Remedies Division of the Los Angeles County Bar Association. He teaches Continuing Legal Education courses on high-yield debt issues, cannabis business law, receivership law and practice, dispute resolution, intellectual property issues, considerations for complex litigation and lender security in intellectual property.
Mr. Ormond was recognized as one of L.A.'s Top 100 Lawyers by the Los Angeles Business Journal. He has been repeatedly recognized by Super Lawyer Magazine as either a Super Lawyer Rising Star or a Super Lawyer.
---
Ali Pezeshkpour
AICP
City of Santa Ana Planning and Building Agency, M20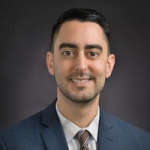 Ali Pezeshkpour is a Senior Planner with the Planning Division of the City of Santa Ana's Planning and Building Agency. Among his duties, he has drafted ordinances for medical marijuana and commercial cannabis retail, testing laboratories, and cultivation, distribution, and manufacturing, and serves as the City's commercial cannabis administrator, overseeing applications, permitting, and coordination among the City's Planning, Code Enforcement, and Building divisions, Police Department, City Attorney Office, and City Manager Office, and outside agencies. Ali holds a Master of Urban and Regional Planning degree from UC Irvine and bachelor's degrees in Community and Regional Development and French from UC Davis, and is a member of the American Institute of Certified Planners (AICP).
---
Amir Sadr, Esq.
Cox, Castle & Nicholson LLP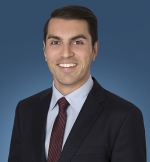 Amir is a real estate transactional attorney with extensive experience in all aspects of real estate transactions, including commercial leasing, real property acquisitions and dispositions, development, and management of real estate assets.
Amir has served a wide variety of real estate clients, including national and regional commercial landlords and tenants, real estate investment groups, individual investors, property management companies, and developers. In his representation of his clients, Amir has drafted and negotiated all types of agreements for a variety of office, industrial, retail and medical properties, including, lease agreements, purchase and sale agreements, property management agreements, and other related contracts.
Amir has developed a diverse practice relative to the emerging California cannabis industry which includes advising and representing commercial real estate owners and investors intending to transact business with cannabis operators. Amir's experience includes the application of the Medicinal and Adult-Use Cannabis Regulation and Safety Act ("MAUCRSA"), the relevant provisions of Medical Cannabis Regulation and Safety Act ("MCRSA"), Adult Use of Marijuana Act 2016 ("AUMA") and various local city and county regulations. Amir represents various commercial owners and investors in connection with the lease and sale of real property to some of the largest cannabis operators in California. Amir has also lectured and written articles on the regulatory framework governing medical and recreational cannabis in California and addressing the opportunities and risks for commercial property owners.
Amir graduated from the University of California, Los Angeles, summa cum laude, with a degree in Political Science. He received his J.D. from the University of California, Los Angeles, School of Law, where he served as the President of the Real Estate Law Association, the Executive Officer of External Affairs for the UCLA Moot Court Honors Board, and Executive Scholarship Editor of the Journal of Law and Technology.
---
David Schnider, Esq.
Partner
Nolan Heimann LLP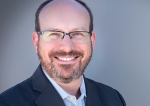 David is a lawyer and business executive with over 15 years of experience specializing in intellectual property, licensing, and contract negotiations. With a proven track record of developing creative and pragmatic solutions that align business needs with legal and regulatory requirements, he helps his clients protect and monetize their copyrights and trademarks and efficiently resolve day-to-day legal issues. David has filed over 300 trademark registrations in the U.S. and overseas and has negotiated and drafted hundreds of business agreements with service providers, manufacturers, distributors, vendors, and other business partners. David's clients include, among others, software developers, consumer products companies, creative artists, fashion designers, and manufacturers. Recognizing the increasing need for companies in the cannabis industry to protect their brands, David has worked with growers, distributors, and service providers to understand the complicated federal and state registration system and to obtain registrations for their trademarks. David has also helped Amazon sellers through the complicated process of protecting their trademarks on the Amazon marketplace and successfully gating their brand from unauthorized sellers. In addition to legal work, David understands the nuances of business development and strategy, having developed a multi-million-dollar licensed apparel division from scratch. David spent the first 10 years of his career at Sedgwick LLP before resigning his partnership to join a 0 million-a-year apparel company as General Counsel. In that role, he managed the company's global intellectual property portfolio, combated counterfeiting and discounters, negotiated and drafted leases, software service agreements, and other contracts, and advised on employment issues, while also working with the executive team to plan and implement the company's strategy. David is a passionate soccer fan and L.A. Galaxy supporter. In fact, he is the Regional Commissioner for Region 58 of the American Youth Soccer Organization (AYSO) in the Van Nuys Sherman Oaks Park. He is also the former Chair of the Editorial Board of Los Angeles Lawyer Magazine.
---
Eric Spitz
Founder, CEO
C4 Distro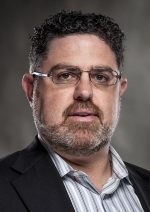 Eric Spitz launched C4 Distro with Bill Lockyer in 2016. A former chairman and president of the Orange County Register, Spitz leverages twenty years of executive leadership and deal-making experience to help clients manage complex situations at the intersection of business, media and politics. Spitz led the purchase of Freedom Communications in July 2012, and served as the company's President and Chairman until March 2016. Upon acquisition, the company's portfolio included the Orange County Register and five other daily newspapers.
Spitz led the financing and corporate development efforts for the company, including the sale of the non-core papers and the acquisition of the Riverside Press Enterprise. Previously, Spitz served as Chief Financial Officer at Narragansett Brewing Company, where he helped revive the classic beer brand that had served as the official beer of the Boston Red Sox for more than 30 years. And, before that he served as co-founder and President of UFood Restaurant Group, a concept that offers healthy food selections in airports, hospitals, health clubs and other high-traffic locations.
In 1997, Spitz founded the sports technology company, Trakus, which pioneered the use of digital information systems in the world of sports. Trakus' platform formed the basis of new data gathering capabilities in hockey, golf, horse racing, auto racing and other sports. He served as CEO of Trakus through August 2004. A prolific speaker and writer, Spitz appears frequently on television and at investor conferences, business schools and industry events. He has produced a Harvard Business School case https://cb.hbsp.harvard.edu/cbmp/product/811028-PDF-ENG, a US patent and numerous op-ed pieces in the Orange County Register and the Wall Street Journal.
Spitz received an MBA from the Sloan School of Management at MIT, and a BA from the University of Pennsylvania. He resides in Newport Beach, California with his wife and three daughters, who are striving daily to reassert the Spitz name in the annals of swimming lore.
---
Dante Tosetti
Banker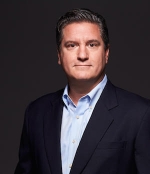 Dante Tosetti is a regulatory compliance and risk management consultant to financial institutions. He has over twenty years of risk management experience within private equity, the Federal Reserve and commercial banking. Dante has been covered by the Wall Street Journal, American Banker, Fortune, Geekwire, Reuters PE Hub, and Credit Union Management Magazine for his expert analysis on banking the nascent cannabis industry in a safe and sound manner. He has presented his views on banking marijuana related business at the Power of Collaboration Global Summit at the United Nations in New York and Innovation Project at Harvard University in Cambridge. He also presented at the Cannabis Banking Working Group convened by California State Treasurer John Chiang, the California Bankers Association's Directors Conference and Bank Counsel Seminar, and the Trigild Fall Conference.
Dante is currently a Regulatory Liaison for a bank which was under a BSA related public enforcement action. Dante was formally recognized as "instrumental" to the bank's successful release from the public enforcement action. Dante is also consulting for the City of Oakland, City of Berkeley, City of Richmond, and County of Alameda's feasibility study for a public bank initiative. He consulted to a lobby group pursuing marijuana related banking legislation in the State of Colorado. He has been a regulatory advisor to a marijuana related Fintech startup. He was an invited guest to the Federal Reserve Bank of San Francisco's cannabis affinity group to discuss marijuana banking policy.
Prior to his independent practice, Dante was the Director of Treasury Compliance with Privateer Holdings, Inc. a global private equity firm shaping the future of the legal cannabis industry. As Director, he oversaw the firm's compliance with laws and regulations, the Department of Justice Cole Memorandum and corresponding FinCEN guidance. He fostered and established first of its kind relationships with banks, credit unions, insurance providers and merchant service providers in the United States, Canada and the EU. Prior to Privateer, Dante was a Bank Examiner with the Federal Reserve Bank of San Francisco where he led and supported safety and soundness examinations of community, regional, and large banks throughout the nine western states. He was responsible for the evaluation of a bank's financial condition and operating performance, including capital, asset quality, earnings, liquidity and sensitivity to market risk, assessment of management performance and the effectiveness of risk management practices and control environment, including internal audit, accounting, and credit review. Other roles included review of the investment portfolio, CRE concentrations, and BSA/AML compliance. He received his credentials from the Federal Reserve Board of Governors as a commissioned Bank Examiner. Prior to the Fed, Dante was a commercial banker with credit related responsibilities including underwriting, elationship management, portfolio management, and distressed debt.
Dante earned a degree in Business Administration from the University of San Diego and is a graduate from the Pacific Coast Banking School at the University of Washington. He resides in Northern California.
---
Scott Watkins
Associate Planner
Cannabis Division in Trinity County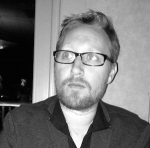 Scott Watkins specializes in community planning at the intersection of environmental sustainability and behavioral economics. In doing so, Scott often views land use and development issues from the ground up, taking time to consider the human-scale interactions of space and place. His projects range from developing digital tools to fabricating public art.
A licensed California General Contractor, an accredited New Urbanist (CNUa) and LEED-ND professional, Scott holds a Bachelor of applied Arts and Science (BAS) in Public Administration, with an emphasis in City Planning, from San Diego State University and a Masters in Public Policy (MPP) and Masters in Business Administration (MBA) from Mills College.
Scott is a resourceful, mid-career professional with broad technical knowledge of healthy, sustainable urban design and land use policy. As a skilled policy translator, he often helps community members understand the impact policy has on their everyday life and their local economy. Scott has knowledge of the Living Building Challenge, EcoDistricts, and the LEED-ND rating system. In his spare time, Scott serves as a consultant to business start-ups and those looking to expand their market share. He excels in finding new revenue streams, reducing costs and in finding creative strategic partnerships.
---
David Wensley, Esq.
Partner
Cox, Castle & Nicholson LLP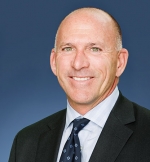 David works with a broad array of clients across the full spectrum of the real estate industry, including the representation of office, industrial, and retail developers, owners and investors, corporate tenant users, lenders, institutional investors and borrowers, and real estate industry consultants, including property management companies, brokers, environmental consultants, architects, engineers, and contractors. He brings more than 26 years of experience in commercial real estate to his practice and is adept at negotiating, documenting, and closing all manner of commercial real estate transactions including land acquisition and disposition purchase and sale transactions, leases, joint ventures, commercial loans for borrowers and lenders, and all types of ancillary transactions related to the acquisition, development, construction, ownership, finance, management and disposition of office, industrial, retail, mixed-use, and multi-family residential projects. David also routinely counsels clients on partnership, joint venture and entity selection, formation and operation issues, mixed-use project design and development, and environmental issues, including environmental due diligence, site assessments and remediation, asbestos abatement and removal, underground tank removal, confidentiality and duty to disclose issues, and water and air quality compliance matters.
For the past many years, David and his team of partners, associates, and lease administrator paralegals have routinely handled in excess of 5 million square feet each year of sophisticated, high-rise office, industrial, and retail lease transactions. From small multi-tenant industrial, small office and shop space retail transactions, to ground leases, major anchor retail, corporate office headquarters and campus facilities, entertainment centers, theater and health club transactions, to 1,000,000 plus square foot warehouse, logistics and distribution deals, David's commercial development and leasing practice has virtually no limits.
His team's lease materials (for office, industrial, and retail projects) are in use for more than 40 million square feet of office, industrial, and retail space throughout California and the west coast, from Seattle to Denver to Las Vegas and Phoenix. He also represents national retail clients and corporate clients, having completed acquisition and leasing transactions across the country in Florida, Texas, Ohio, Pennsylvania, Illinois, New York, and other states, with assistance from local counsel as needed.
David's breadth of experience on both the borrower and lender side, the landlord and tenant side, the landowner and developer side, as well as his work with numerous cities, counties, and governmental agencies, gives him perspective from every angle of virtually every type of real estate transaction and has made him the consummate "deal maker" among real estate counsel based out of California.
---
Fees
Register by August 30, 2018 and save on each registration with the Early Bird rate!
Registration fees are per person.
Attend Both Days / Full Conference:
Individual $675  (Early Bird $625)
Group $649  (Early Bird $599)
Government employee/Legal Aid Attorneys $549 (Early Bird $499)
Attend for Just One Day (Choose either Day 1 or Day 2):
Individual $425  (Early Bird $399)
Group $399  (Early Bird $380)
Government employee/Legal Aid Attorneys $375  (Early Bird $350)
Optional Add-Ons:
Printed Handout (Entire Conference Book) $25  (an electronic PDF is emailed to all attendees one week before the program. Please select this option if you would like a printed copy as well).
Evening Reception (Day One Only) $40
If you cannot attend and are interested in purchasing the audio package or the handout materials only, please click here.
---
Program materials:
We've gone green.  Registration fees include an electronic copy of your handbook emailed one week in advance of the program.  Be sure to check your spam folder if you don't see it by then.
If you prefer, you may order a hard copy of the handout to be provided the day of the program for $25. To do so, please be sure to check the box when you register. If you want a hard copy, you must order it when you register; there will not be any available for purchase the day of the program.
** Legal Aid attorneys are those attorneys employed by Legal Aid/Non-Profit firms. It does not include attorneys who have their own practice, or are employed by law firms, that volunteer their time for non-profit causes, take on pro-bono cases or are on non-profit boards or committees. Partial scholarships may be available to a limited number of Legal Aid attorneys, based upon registration. Please call (877) 858-3848 to discuss or email your request to info@pincusproed.com
REMINDER: We do not recommend making pre-paid, non-refundable travel arrangements in case a program is cancelled due to an emergency. We are not responsible for non-refundable travel/hotel expenses.
CLE Credits
California:
Both Days/Full Program General CLE: This entire program is approved for 12.5 units of general CLE in California.
Day 1: Is approved for 6.5 units of general CLE in California.
Day 2: Is approved for 6.0 units of general CLE in California.
New Jersey & New York:
NJ General and NY General CLE: The LIVE session of this course is approved, under New Jersey & New York's Approved Jurisdiction policy, for:
Both Days/Full Program: The full, two-day LIVE program is approved for 12.5 units of general CLE in New York & New Jersey.
Day 1: The LIVE day one session of this program is approved for 6.5 units of general CLE in New York & New Jersey.
Day 2: The LIVE day two session of this program is approved for 6.0 units of general CLE in New York & New Jersey.
Pincus Professional Education is a CA Accredited Provider, which is an approved jurisdiction in NJ and NY. See the New Jersey State CLE Board Regulations and Guidelines for further information or Section 6 of the New York State CLE Board Regulations and Guidelines.
T
his program is approved for CLE in the states listed above only.  Upon request, Pincus Pro Ed will provide any information an attorney needs to support their application for CLE approval in other states other than what is listed above.
Terms & Refund Policies
Recording policy: No audio or video recording of any program is permitted.
Seminar Cancellations: Should you be unable to attend for any reason, please inform us in writing no later than 14 days prior to the event and a credit voucher will be issued. If you prefer, a refund, less a $50 non-refundable deposit, will be issued. No refunds or credits will be given for cancellations received within 14 days of an event. However, if you notify us within 14 days of an event, and wish to convert your in-person attendance registration to an Audio CD package (with handout), we can do so. A small additional shipping charge, and sales tax in CA, will be incurred. No shipping charge is incurred for downloads. We will also issue a voucher for the amount paid if you notify us within 14 days and prefer not to have the audio recording.
Substitutions may be made at any time.
Reminder: The room temperature at hotels and other seminar locations are notoriously hard to control. Please bring a sweater or jacket in case it gets cold and/or layer as if you are going to the movies so you are comfortable.
For policies related to audio products, please select "I want a download or CD" on the right.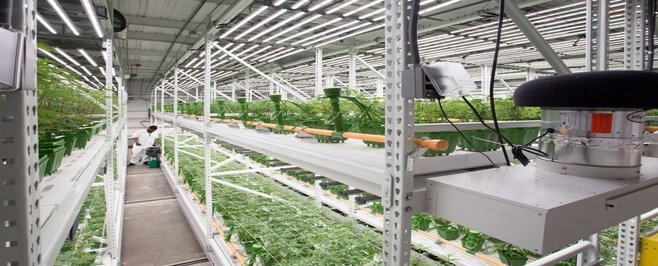 Los Angeles, CA | November 1 & 2, 2018