Amir Sadr is our Latest Featured Speaker!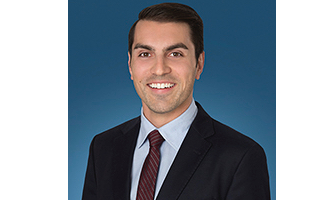 Amir will be on the faculty panel at our upcoming Recreational and Medical Marijuana Law and Business in California seminar in Los Angeles on November 1-2! This is Amir's first year speaking with us, and we can't wait for his presentation!
Amir is a real estate transactional attorney with extensive experience in all aspects of real estate transactions, including commercial leasing, real property acquisitions and dispositions, development, and management of real estate assets.
Amir has served a wide variety of real estate clients, including national and regional commercial landlords and tenants, real estate investment groups, individual investors, property management companies, and developers. In his representation of his clients, Amir has drafted and negotiated all types of agreements for a variety of office, industrial, retail and medical properties, including, lease agreements, purchase and sale agreements, property management agreements, and other related contracts.
Amir has developed a diverse practice relative to the emerging California cannabis industry which includes advising and representing commercial real estate owners and investors intending to transact business with cannabis operators. Amir's experience includes the application of the Medicinal and Adult-Use Cannabis Regulation and Safety Act ("MAUCRSA"), the relevant provisions of Medical Cannabis Regulation and Safety Act ("MCRSA"), Adult Use of Marijuana Act 2016 ("AUMA") and various local city and county regulations. Amir represents various commercial owners and investors in connection with the lease and sale of real property to some of the largest cannabis operators in California. Amir has also lectured and written articles on the regulatory framework governing medical and recreational cannabis in California and addressing the opportunities and risks for commercial property owners.
Amir graduated from the University of California, Los Angeles, summa cum laude, with a degree in Political Science. He received his J.D. from the University of California, Los Angeles, School of Law, where he served as the President of the Real Estate Law Association, the Executive Officer of External Affairs for the UCLA Moot Court Honors Board, and Executive Scholarship Editor of the Journal of Law and Technology.