Brian Eldridge is our Latest Featured Speaker!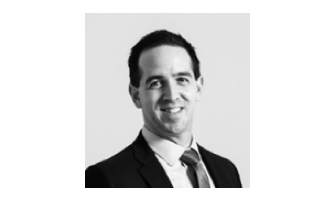 Brian will be on the faculty panel at our upcoming The Art of Jury Selection: Getting it Right in Chicago on November 29! Brian first spoke for us at our 9th Annual Federal Court & Litigation Boot Camp, where seminar attendees raved about his presentation. Welcome back, Brian!
Brian Eldridge is a trial lawyer who devotes 100% of his practice to civil litigation. Brian has a wide range of experience successfully litigating multi-million dollar, high-stakes cases on behalf of his clients. He concentrates his practice in products liability, construction/construction defect, transportation, premises liability, commercial litigation, mass torts, and class action matters. He has handled numerous cases involving death and catastrophic injuries, including paralysis, traumatic brain injuries, amputations and other significant permanent disabilities.
Within the commercial litigation context, Brian has successfully litigated cases involving breach of contract and allegations of fraud and bad faith. He has also handled numerous consumer class action lawsuits under federal statutes including the Fair and Accurate Credit Transactions Act (FACTA), the Fair Debt Collection Practices Act (FDCPA) and the Telephone Consumer Protection Act (TCPA). In addition, Brian has litigated cases involving alleged environmental exposure to mold, vinyl chloride, and polychlorinated biphenyl (PCB).
Brian was selected for inclusion in the Illinois Rising Stars list for eight straight years, from 2008 to 2015. No more than 2.5% of lawyers under the age of 40 in the state of Illinois are selected for this honor. In 2013, Brian was honored to be named to Chicago Daily Law Bulletin's "40 Illinois Attorneys Under Forty to Watch" list. In 2015 and 2016, Brian was named an Emerging Lawyer by Leading Lawyers. The distinction of being named an Emerging Lawyer is reserved for the top 2% of Illinois lawyers who are 40 years old or younger and have been identified by their peers as proving themselves to be professional, ethical, and experienced at an early point in their legal career. In 2017, Brian was selected as an Illinois Super Lawyer, which is limited to 5% of attorneys in the state.
Brian's practice philosophy focuses on being accessible and responsive to clients at all times. He is on the rapid response team for several clients and is frequently called upon to orchestrate immediate investigations. Through his years of practice, Brian has developed an extensive expert network, having worked with consultants in various specialized areas including medicine, engineering, construction, epidemiology, pharmacology, economics, federal regulations, safety standards, risk assessment and psychology.
Brian lives in Highland Park with his wife, Jodi, and their three daughters.