The Art of Jury Selection in California: The Nuts and Bolts (Recorded Packages)
Audio program! (check our CLE Programs page for live versions)
Jury selection is a complicated process. There are so many ways an attorney can aid or hinder his or her case when selecting a jury – throughout the entire process.
At this program, multiple state judges and seasoned trial attorneys will go through critical areas of jury selection.  Your faculty will help you improve your skills, and along the way you will learn how to avoid common mistakes.  Topics include:
Lawyer questioning — First, the law:  how to not pull objections, get sufficient time to question, and more
Second, your strategies: The attorney's point of view on effective jury selection
Cause Challenges
Peremptory Challenges – including the latest changes in the law
Investigating jurors
Zoom and pandemic challenges
Mock Jury Selection demonstration with two judges, defense and plaintiff's counsel
Final Tips session with judges
This is a practical program – your faculty will provide a variety of tips and advice and give you strategies in every session.
This program was recorded live on July 12 & 14, 2022. The recorded package is available in audio or video format and includes seminar materials.*

* The Video recording is a video of the webinar (including sound). The Audio recording is audio only, for those who wish to listen to it without visuals (such as in the car). You can also purchase both formats together. Note: All downloads must be downloaded to a computer first, before transferring them to another device.
Have you ever thought about improving your public speaking skills? Now is the time! Get Faith Pincus' book Being Heard: Presentation Skills for Attorneys, from the ABA now (ABA members receive 10%-20% off). Or – you can order a signed paperback from us at a discount here (free shipping). It is also available on Amazon in Kindle and paperback versions.
What You Will Learn
Part 1 Topics
What the Judge Does!
Lawyer Questioning — First the Law
How to not pull objections
Getting sufficient time to answer questions
What is pre-trying
Questionnaires
Cause Challenges
Turning hardship into cause challenges
How hardship turns into cause challenges
Reasonable doubt
Rehabilitation and what to do if a judge is working hard to keep people in who have expressed enough to give rise to reasonable doubt
Peremptory Challenges
Basic law of peremptories, distinctions between civil and criminal, number, and so on.
Which prospective jurors to challenge via peremptory
Keeping track of all that data and challenges in court
Restrictions: Do Not Discriminate on Immutable Characteristics (ethnicity, gender, sexual orientation, and so on), the new CCP sec. 231.7
Part 2 Topics

Lawyer Strategies
What kind of jurors are you looking for, or more importantly, who don't you want on your case
Effective strategies for questioning potential jurors
Investigating Jurors During Selection
How attorneys manage the information uncovered about individual jurors
How judges handle and rule upon undisclosed information by jurors
Zoom and Pandemic Challenges
Difficulties for jurors and how that impacts your jury selection
Difficulties for the court and what some courts are doing or proposing
Challenges for attorneys and suggested approaches
Cause challenges
Demonstration and Analysis
Final Tips from the Bench
Testimonials
"As a newer attorney who has never done a jury trial, I found this extremely helpful. I have assisted in a lengthy 1st degree murder trial where special circumstances were alleged and have conducted several bench trials but have not selected a jury on my own. I got some very useful pointers from this." – Rena Harrison, Esq.
"I thought the speakers were excellent. I was very impressed with all of them. I thought Rich Matthews was particularly helpful and impressive. All the practitioners were excellent." – Jennifer Duggan, Esq.
"Awesome!" – Rudy H. Lopez, Esq.
"It was an excellent program. I particularly appreciated the reminder that jurors see us as strangers with an agenda and to simplify the information in an understandable way." – Ugochi Anaebere-Nicholson, Esq.
"Good program moved quickly." – John Mansour, Esq.
"Learned a lot about how FL will permit open ended questioning to root out prejudice.  The insight from the judge and young but experienced trial lawyers was very helpful." – Vincent Indeglia, Esq.
"Extremely satisfied. It was great!" – Michelle J. Smythe, Esq.
"I was one of the speakers, but the presentations were incredibly informative with lots of new techniques I intend to incorporate." – Matthew Slentz, Esq.
"Knowledgeable presenters; well-organized presentations." – Steven Finell, Esq.
"It was awesome to see Judge Gee present; I listened in to a jury trial he presided over during the pandemic where there were a few zoom-juror issues, so I knew he'd have excellent insight."
"I found the content interesting and useful for the future."
"Fully met my expectations."
"I've only done one trial and learned a lot so far."
"Good content across all presentations. Professionally diverse speakers."
"Really enjoyed the practical walk-thru of how the jury consultant would take notes about jurors."
"Practical information; learned a lot."
"Helpful, meaty content; Lots of good advice."
"Excellent program with tons of practical utility."
"I thought the voir dire demonstration was extremely helpful to see them navigate through questions."
"Excellent content and speakers."
"Informative."
"I enjoyed the program."
"Program was informative and well put together."
"Overall good content and delivery."
"It was overall good. Knowledgeable, engaging, interesting."
"I enjoyed the breakdown of the jury selection process."
"It was great!"
"The mock voir dire was helpful."
"Very good program. I thought the mock voir dire was excellent."
"It was very well put together by all presenters."
"Really enjoyed the mock voir dire."
"Very good and informative program."
"I think it was extremely helpful, especially to the younger lawyers who have never selected a jury."
"Very experienced speakers providing value advice."
"Enjoyed it."
"Very good."
"Good overview."
The following are comments about prior Jury Selection programs held in California with a different agenda:
"Fantastic program. Impressed with preparation." – Francis Carroll, Esq.
"The speakers were extremely knowledgeable; I thought when there was more of a panel discussion as opposed to a single speaker talking for extended periods of time made for the best learning experience. Excellent seminar, highly recommend to anybody that wants to learn about jury selection." – Matthew Baron, Esq.
"Excellent presentation." – Nelon Kirkland, Esq.
"Speakers were excellent. Content was excellent." – Eric Faulkner, Esq.
"Excellent program full of practical examples; loved the demonstrations at the end." – Kimberly Smith, Esq.
"Great seminar – particularly compared to something I listened to on CD from another MCLE provider." – Ardith Juan, Esq.
"Speakers were all very good." – Hamden H. Baskin, III, Esq.
"I was very satisfied. I picked up a lot of very useful insights from a panel obviously experienced and talented attorneys." – Luke Ryan, Esq.
"Very professional and informative presentation. Panelists worked so well together – very impressive." – Ardith Juan, Esq.
"The live demonstration was incredibly helpful in illustrating the lessons discussed during this seminar." – Fritzgerald A. Javellana, Esq.
"As a defense attorney, I am regularly staring down the barrel of jury selection with little or no time to prepare. This program helped point out the major points I should focus on during jury selection." – Anthony Burchell, Esq.
"Very informative, a lot of great insight from trainers."
"Good seminar, better than most." – Bill Slaughter, Esq.
"Excellent program." – Paul Blatz, Esq.
"Very helpful and well organized. It was good to hear both sides of various issues."
"Very good information; learned a lot."
"I liked it, very useful."
"Excellent presentation and information."
"The area/topic of jury selection is very unique and interesting."
"Very good seminar overall."
"This was very helpful."
Faculty
Hon. Delbert C. Gee
Judge
Superior Court of California, Alameda County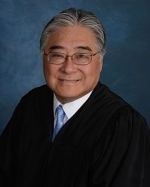 Hon. Delbert C. Gee has been a Judge of the Superior Court of California (United States) in Alameda County since his appointment to the bench in 2002. He currently presides over a civil direct calendar court in the Hayward Hall of Justice.
Judge Gee previously presided over a probate, conservatorship, and guardianship court, a collaborative court, a civil direct calendar court, criminal felony and misdemeanor courts, and a juvenile dependency and delinquency court in the Oakland, Hayward, Alameda, and Berkeley courthouses. He has also been a supervising judge and a member of the court's executive committee.
He is one of ten active Asian Pacific Islander American Superior Court judges in Alameda County. In 2010, Judge Gee was presented with the Judicial Distinguished Service Award by the Alameda County Bar Association, and a resolution in his honor by the California State Assembly.
Judge Gee began his legal career as a Deputy District Attorney in Ventura County and then spent the next 20 years in San Francisco as an associate with Hassard, Bonnington, Rogers & Huber and with Bronson, Bronson & McKinnon, and later as a partner with Sturgeon, Keller, Phillips, Gee & O'Leary PC and with the Pacific West Law Group LLP, specializing in health and liability insurance coverage litigation, medical malpractice litigation, and health care law. He graduated from the University of California, Davis in 1977 and from Santa Clara University School of Law in December 1979 where he was an associate editor of the Santa Clara Law Review. Judge Gee was born and raised by immigrant parents in Alameda County and has been active for decades in numerous professional, civic and service organizations in the Bay Area.
---
Hon. Kent Hamlin (Ret.)
Retired Judge, Superior Court of California, Fresno County
Hammerschmidt Law Corporation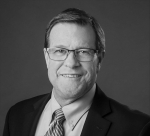 Recently retired as a judge of the Fresno Superior Court, Kent Hamlin will serve as Of Counsel to the firm, representing criminal defendants in state and federal court with an emphasis on jury trials and jury consultation. He will also serve as a mediator in all case types, drawing on his decades of experience resolving civil and criminal cases to bring parties to an agreed disposition, avoiding the cost and stress of litigation. After graduating from Stanford University and Hastings College of the Law, Kent Hamlin joined the law firm of McCormick, Barstow, Sheppard, Wayte and Carruth in 1987 as an associate, specializing in civil litigation, primarily complex business matters and employment disputes. His practice there included jury and court trials. He left in 1991 for the Fresno County District Attorney's Office, where he served as a Deputy District Attorney through 1998, prosecuting a variety of felony and misdemeanor cases, including sexual assaults and other serious crimes, many involving life sentences. He tried more than 30 felony jury trials to verdict as a lawyer, while also serving as an elected member of the Clovis City Council from 1994 through 1998. In January of 1999, Kent Hamlin took his oath of office to serve as a judge of the Superior Court of California, in and for the County of Fresno, where he served for more than 21 years. He presided over more than 200 jury trials, including more than 20 homicides, as well as countless felony and misdemeanor pretrial and sentencing hearings, felony preliminary examinations and law and motion matters, civil jury and court trials and law and motion, probate, family law and juvenile matters. He served as a court leader in judicial education and court organization, and was part of a statewide effort to improve court operations as a director of the Alliance of California Judges. He remains active in the community, serving on the boards of the Clovis Community Foundation and Central California Legal Services Inc.
---
Hon. Elaine W. Mandel
Judge
Superior Court of California, Los Angeles County

Judge Elaine Mandel sits in an independent calendar court in Santa Monica. Since her appointment to the Los Angeles Superior Court in 2009, she has sat in civil trial, misdemeanor trial and mental health court assignments. She participates in various court committees and the Teen Court program. Prior to her appointment, her civil litigation practice included personal injury, wrongful death and class action matters.
Judge Mandel previously sat on the Boards of the Los Angeles County Bar Association, Consumer Attorneys Association of Los Angeles, Women Lawyers of Los Angeles and UCLA Law Alumni Association. Her B.A. in History/Art History, Phi Beta Kappa, magna cum laude, and J.D. are from UCLA.
---
Hon. Laura A. Seigle
Judge
Superior Court of California, Los Angeles County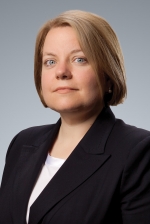 Laura Seigle is a judge on the Los Angeles Superior Court assigned to a civil courtroom and has sat pro tem on the California Court of Appeal. Judge Seigle is chair of the Los Angeles Superior Court's Ethics Review and Comment Committee and a member of the Court's Local Rules Committee. She is a member of the Los Angeles County Bar Association Litigation Section's Executive Committee, the Board of Governors of the Women Lawyers Association of Los Angeles, the LACBA-WLALA Joint Task Force on the Retention and Promotion of Women Lawyers, the Chancery Club of Los Angeles, and the Board of the Library Foundation of Los Angeles. She is Chair of the Yale Law School Association Executive Committee and was President of the Los Angeles County Bar Foundation. Judge Seigle regularly teaches on a variety of topics including evidence, torts, and professional ethics.
While in practice, Judge Seigle was named one of The National Law Journal's 75 "Outstanding Women Lawyers" in the country, Intellectual Property Litigator of the Year by the Century City Bar Association, one of the 20 "Most Influential Women in IP Law" nationally by Law360, one of 75 "Top Intellectual Property Litigators" by the Daily Journal, one of the "50 Women Leaders in Tech Law" by The Recorder, and a Top 100 Women Lawyer in California by the Daily Journal. For many years Judge Seigle was included on the Southern California "Super Lawyers" list.
Prior to her appointment, Judge Seigle was a partner at Irell & Manella LLP and clerked on the United States Court of Appeals for the Ninth Circuit. Judge Seigle graduated from Yale Law School where she was an editor of the Yale Law Journal, and from Harvard University, magna cum laude and Phi Beta Kappa.
---
Barbara R. Adams, Esq.
Of Counsel
Steptoe & Johnson LLP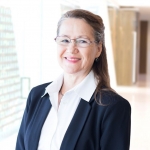 Barbara R. Adams specializes in the defense of toxic tort and product liability litigation involving asbestos, lead, food toxins, underground tanks, and other chemicals in personal injury, property damage, and long-term/latent injury litigation actions. Ms. Adams has completed numerous jury trials in most of the Bay Area Superior Courts, otherwise successfully resolved complex cases, and has participated in the development of complex litigation rules for the Superior and Federal courts.
Ms. Adams also has significant experience and expertise in appellate law. She has filed and defended appeals, writs, and petitions before the California Courts of Appeal, the California Supreme Court, and the Federal Courts of Appeal. Ms. Adams handles appeals in which she has not been involved in the underlying litigation.
You can read Ms. Adams' views on toxic tort and chemical exposure issues at her blog, Toxics Defense.
Ms. Adams received her B.A. in Political Science from California State University at Fullerton in 1977 and her J.D. from the University of Santa Clara School of Law in 1981. She is admitted to practice in California, the U.S. Ninth Circuit Court of Appeals, and the U.S. District Court for the Northern and Eastern Districts of California.
---
John P. Blumberg, Esq.
Blumberg Law Corporation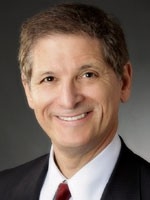 John P. Blumberg is a board-certified trial lawyer and a board-certified specialist in legal malpractice and medical malpractice cases. He is also on the national Board of Directors of the prestigious American Board of Trial Advocates. Mr. Blumberg is an instructor of trial and litigation skills and has written dozens of articles for professional legal journals. He acts frequently as an arbitrator and mediator.
Mr. Blumberg has been selected as a Southern California Super Lawyer every year since 2004, an honor accorded to only the top 5% of practicing attorneys. His superlative results earned him membership in the prestigious Million Dollar Advocates Forum, open only to the top trial lawyers in America.
---
Jessica Rankin Corpuz, Esq.
Shareholder
Weintraub | Tobin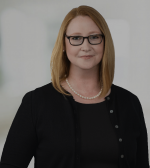 Jessica Corpuz represents clients in all aspects of litigation, including in particular the handling of complex business and commercial disputes. She has successfully represented clients in trial, mediation, arbitration, and appeal, including millions of dollars in jury verdicts as well as published reversals of adverse trial court rulings on appeal.
Over the course of her career, Jessica has litigated cases in the fields of entertainment, international law, private equity and corporate transactions, real estate, and environmental law, among others. She handles cases on behalf of both plaintiffs and defendants and has represented clients in cases before both federal and state courts, in California and across the country.
She has been selected to the Super Lawyers Rising Stars list from 2014-2020. She is also an active member of the Los Angeles County Bar Association, the Los Angeles County Museum of Art (LACMA) and the Los Angeles Conservancy.
Jessica earned her B.A. in History from the University of California, Santa Barbara and received her J.D. from Loyola Law School, where she was the President of the International Law Society and participated in the Philip C. Jessup International Law Moot Court Competition.
---
Melissa J. Kendra, Esq.
Jackson Lewis P.C.

Melissa J. Kendra is an associate in the San Francisco, California, office of Jackson Lewis P.C. She defends employers in all phases of employment litigation and against claims, including, but not limited to, discrimination, harassment, wrongful termination, retaliation and whistleblower claims, and wage-and-hour violations. Additionally, her practice includes providing employers with preventive advice and counseling.
Melissa also handles claims before administrative agencies, such as the Equal Employment Opportunity Commission, Department of Fair Employment and Housing, and the Department of Labor Standards Enforcement. She has represented organizations, executives, and supervisors from various industries, including healthcare, education, food and beverage, and non-profit organizations.
Prior to joining Jackson Lewis, Melissa served as senior counsel in the employment practice group at a national law firm. She has also served as adjunct professor of Advanced Legal Writing and alumni moot court coach for several national award-winning teams, both at Hastings College of the Law.
While attending law school, Melissa served as the executive articles editor of the Hastings Constitutional Law Quarterly and moot court board member. She also competed in several national competitions, winning First Place Oralist in the National Criminal Procedure Moot Court Tournament and First Place Team and Second Place Brief in the Prince Evidence Competition.
---
Richard P. Matthews, Esq.
Senior Trial Consultant
Juryology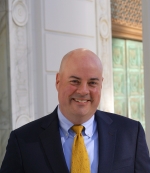 Rich Matthews has been a trial consultant for more than two decades and is a California attorney. Kind of a "mythbuster" for a lot of the widespread but often incorrect beliefs about jurors and jury selection, Rich combines research with psychology with artistic craft to create the best frames and themes for your case . . . and get the best results from jurors or in settlement.
His expertise includes separating jury issues from the legal issues; crafting the themes and frames that will shape juror perception of a case; writing openings and closings like a human actually speaks to other humans and in a story format that will bring your audience to your case (rather than the reverse); witness preparation; and all things related to jury selection from juror questionnaires and voir dire questions to exercising cause and peremptory challenges.
Rich has innovated the use of focus group results at mediations and in negotiations to achieve better settlements in a shorter time than clients had experienced without them.
Rich has achieved successful results for both plaintiffs and defendants in the civil world, and prosecutors and defendants in criminal cases.
Rich has appeared on national television and in major publications offering commentary on high profile trials. He serves on the California Bar's Litigation Section's committee for comment on proposed revisions to California's standard jury instructions, lending his juror expertise to improving the understandability and clarity of jury instructions.
Unable to resist a trivia contest, Rich has appeared on Jeopardy and Who Wants To Be A Millionaire, and besides writing openings/closings/voir dire for countless attorneys, has written jokes for latenight television.
Rich works nationwide and is located in San Francisco and received his J.D. from the University of Oregon School of Law.
---
Adam K. Shea, Esq.
Partner
Panish | Shea | Boyle | Ravipudi LLP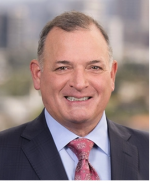 Panish | Shea | Boyle | Ravipudi LLP founding partner Adam Shea is a nationally recognized trial lawyer with extensive experience and success representing individuals and families in catastrophic injury and wrongful death cases in Los Angeles County, Orange County, San Bernardino County, Riverside County, and across Southern California.
Mr. Shea has a proven track record of helping those who have been harmed by negligence, wrongful conduct, violations of safety rules, and defective products – including automotive and tire product defects. In this area, Mr. Shea specializes in bus and truck collisions involving other vehicles and pedestrians, accidents resulting from tire failures, rollovers of 15 passenger vans, trucks and utility vehicles, as well as cases involving claims of roof crush, defective fuel systems, defective restraint systems, seat back failures, child safety seat defects, airbag deployment failures, van conversion defects, and vehicle crashworthiness. He has obtained some of the largest jury verdicts and settlements in California in these types of cases and was an integral part of the trial team in Lampe v. Continental Tire that resulted in a .6 million verdict, which is the largest jury verdict in history in a lawsuit involving a defective tire.
Mr. Shea also represents injured parties in cases involving commercial truck accidents, trash truck accidents, airplane accidents, helicopter crashes, train disasters, and governmental liability for dangerous condition of public property. He has achieved over 200 settlements and jury verdicts in excess of ,000,000 in these types of cases, including numerous record settlements and verdicts.
Mr. Shea is a member of the Los Angeles chapter of the American Board of Trial Advocates ("ABOTA"), and has been selected by his peers for inclusion in, Lawdragon 500 Leading Plaintiff Consumer Lawyers, Best Lawyers of America, National Trial Lawyers: The Top 100 Trial Lawyers, and Super Lawyers. He has been recognized for his legal ability and ethical standards by the prestigious Martindale-Hubbell peer review ratings with an A-V rating, the highest possible rating.
In 2011, Mr. Shea was a finalist for the Consumer Attorneys Association of Los Angeles (CAALA) Trial Lawyer of the Year for his representation of three young boys who lost both their parents when their van rolled over after a tread separation in the rear tire in the case of Barber v. Mossy Ford (San Diego Superior Court). The jury found that the car dealership had performed a faulty tire repair that led to the tread separation, and reached a record verdict of ,465,864. Pre-trial settlements with other defendants resulted in a combined recovery for the family of ,763,000 – as well as an agreement by the dealership to improve their training of its technicians to improve consumer safety.
A frequent lecturer at a wide variety of legal education seminars, Mr. Shea travels throughout the country sharing his expertise with his professional peers. He has appeared on national news programs, including NBC News, and has authored numerous articles in legal publications on various topics.
Mr. Shea is a member of several professional organizations, including the Board of Governors of the Consumer Attorneys Association of Los Angeles, the Board of Directors of the Attorneys Information Exchange Group, the Consumer Attorneys of California, Trial Lawyers for Public Justice, and the American Association for Justice.
A 1990 graduate of UCLA, Mr. Shea earned his Juris Doctorate from Loyola Law School of Los Angeles in 1993. When on break from his legal practice, he enjoys spending time with his family and coaching his son in a variety of youth sports, as well as serving on the Board of several youth sports leagues, including the local football league, basketball league, and Little League.
---
Matthew C. Slentz, Esq.
Senior Counsel
Colantuono, Highsmith & Whatley, PC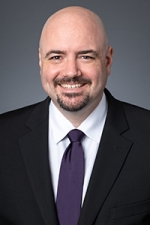 Matthew is an associate with Colantuono, Highsmith & Whatley's litigation practice group and resident in our Pasadena office. Matthew litigates a range of disputes for our public agency clients in both trial and appellate courts, including suits involving inverse condemnation, utility user taxes, Public Records Act disputes, post-redevelopment disputes, rates and fees, government contracts, land use and cannabis regulation.
Before joining CHW, Matthew served as Chief Deputy Public Defender for Stanislaus County. In this role, Matthew managed a team of attorneys defending misdemeanor cases, including violations of local ordinances, coordinated with city and county officials on nuisance abatement strategies, and helped formulate his agency's response to the COVID-19 pandemic.
As a deputy public defender, Matthew conducted 25 jury trials to verdict in felony and misdemeanor cases. He has filed writs and appeals in local and appellate courts and has extensive motion-practice, including Pitchess motions and Cervantes hearings.
While in law school, Matthew worked as a legal assistant for the Department of the Treasury's Office of Inspector General. He also served as the Executive Senior Editor for the Georgetown Journal of International Law and on the board of the Equal Justice Foundation.
Matthew graduated magna cum laude from Georgetown University Law Center. At graduation, he received the Alan Goldstein Award for excellence in criminal defense and was inducted into the Order of the Coif. He received a Bachelor of Arts in Philosophy from the University of California, Irvine, where he was a Regents' Scholar and graduated with Scholastic Merit.
---
Fees
Three Recorded Package options to choose from:
Video (with sound)* Recording & Materials Package – CD or Download:  $425
Audio Only* Recording & Materials Package – CD or Download:  $425
Order both the Video* and Audio Only* Packages for only $50 more – CD or Download:  $475
*The Video recording is a video of the webinar (with sound). The Audio recording is audio only, for those who wish to listen to it without visuals (such as in the car).
Note: All downloads must be downloaded to a computer first, before transferring them to another device.
For CDs, please add $8.50 shipping and, in CA, sales tax.
*Your discount is automatically applied at check out.
This program will be recorded live on July 12 & 14, 2022.
(Recorded packages are available approximately two to three weeks after the seminar is held.)
CLE Credit
CA General: This program is approved for 6.5 Units of CLE.
NY General: This program is is approved for 6.5 Units of CLE through NY's rules of reciprocity.  Pincus Professional Education is a CA Accredited Provider, which is a NY approved jurisdiction. See Section 6 of the New York State CLE Board Regulations and Guidelines for further information.
This program is approved for CLE in the states listed above.  Upon request, Pincus Pro Ed will provide any information an attorney needs to support their application for CLE approval in other states other than what is listed above.