Premises Liability 101 for the Plaintiff's Attorney: The Nuts and Bolts (FL) [Two-Part Webinar]
Audio program! (check our CLE Programs page for live versions)
This program will guide the new or newer personal injury plaintiff's attorney through pursuing premises liability claims.
The panel will feature plaintiff's attorneys who will walk you through the various types of premises liability causes of action, motions and damages options.
There are many different kinds of premises liability scenarios, including the unsafe workplace or business and the failure to warn of known dangerous conditions. Despite different kinds of claims, there are common themes that can be applied to most cases.
In Part 1, your faculty will discuss topics such as the legal challenges in in a Slip and Fall case, including the basics, plaintiff's burden, initial steps, motion practice and trial. They will help also demystify Negligent Security cases, from start to finish, including recurring themes, pre-suit investigation and steps you need to take to protect your client.  Common problems encountered with expert witnesses will be explored, as well as a variety of topics (please see agenda tab).
In Part 2, your faculty will spend two hours covering Proof of Damages, a critical aspect of all premises liability cases.  This includes proving future economic losses, medical expenses, and life care plans. They'll discuss the use of experts such as economists, neuropsychologists and treating physicians. They'll also discuss the Collateral Source Rule, Health Care Liens, Wrongful Death Claims and Damages and Noneconomic Damages.
Please see the Agenda Tab above for a detailed list under each subject.
Can't attend? This program will be recorded live. The recorded package, available in audio or video format and including seminar materials, will be available approximately two to three weeks after the live program ends.
Have you ever thought about improving your public speaking skills? Now is the time! Get Faith Pincus' newly published book Being Heard: Presentation Skills for Attorneys, from the ABA now (ABA members receive 10%-20% off). You can order a signed paperback from us at a discount here (free shipping). It is also available on Amazon in Kindle and paperback versions.
Agenda
Part 1
Tuesday, March 7, 2023
1:00 p.m. – 4:30 p.m. Eastern Time
1:00 p.m. – 3:05 p.m.
Legal Challenges in a Slip and Fall case 
The basics of a slip and fall case.
Current cases in Florida that address notice and the Plaintiff's burden.
Initial steps, site inspections, discovery, motion practice, and trial.
Motions for Summary Judgment and common techniques utilized by defense firms.
Trial strategies on how to minimize comparative fault.
The presentation will include real life examples, include depositions, CCTV footage, and verdicts.
3:05 p.m. – 3:20 p.m.
BREAK
3:20 p.m. – 4:30 p.m.
Demystifying Negligent Security
We will be discussing the nuts and bolts of Florida Negligent security cases.
We will focus on the law that guides these cases, as well as strategies, recurring themes.
Pre-suit investigation and steps that must be taken.
Common errors made, including:

Misapplication of the law regarding foreseeability
Liability of the tortfeasor, and
Character evidence.

Issues often encountered with security experts
Real life examples, including deposition clips from actual cases, to show how this all comes together in presenting your case.
Part 2
Thursday, March 9, 2023
1:00 p.m. – 3:15 p.m. Eastern Time
1:00 p.m. – 2:05 p.m.
Proof of Damages
Proving Future Economic Loss and Damages

Loss of Earning Capacity
Future Medical Expenses
Life Care Plans
Economists
Neuropsychologists
Role of Treating Physicians – Hybrid Testimony
Daubert and Florida Law

Proving Past Medical Expenses Damages
Proving Lost Wages
2:05 p.m. – 2:15 p.m.
10 min BREAK 
2:15 p.m. – 3:15 p.m.
Proof of Damages continued
Collateral Source Rule
Health Care Liens
Wrongful Death Claims and Damages
Noneconomic Damages
Date/Time/Location
Two-Part Webinar
Dates and Times:

Part 1: Tuesday, March 7, 2023
1:00 p.m. – 4:30 p.m. Eastern Time
Part 2: Thursday, March 9, 2023
1:00 p.m. – 3:15 p.m. Eastern Time
We will send your login details and handout materials a few days before your program.
Testimonials
"It's not merely about getting in the required CLE hours. The content of the seminar I attended impressed me and sold me on your programs. It's very easy to get the hours. Getting something of substance that is beneficial is different. I'm proud to say that this is what separates you from the competition." – Jerry Szymanski, Esq.
"I have utilized all of the service providers that I noted in the survey and truly felt I received great service from each.  My favorite continuing legal education seminar provider, Pincus Professional Education is particularly noteworthy though.  I have attended about five Pincus seminars.  Each was phenomenally packed with useful content and had presenters/speakers of the highest skill level.  I would unhesitatingly recommend Pincus to other lawyers and am already planning my next couple of seminars with this CLE provider."  – Quote from The Recorder's survey.
Faculty
Edward R. Blumberg, Esq.
Partner and Co-Founder
Deutsch, Blumberg, & Caballero P.A.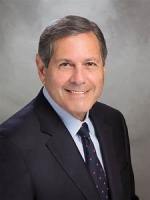 Edward R. Blumberg is a graduate of the University of Georgia and earned his law degree from the College of William and Mary. He has practiced continuously in Florida since 1975. He has served as President of the Florida Bar, as a member of the Board of Governors of the Florida Bar and as a member of the House of Delegates of the American Bar Association. He has chaired and served on countless professional committees and groups and provides continuing legal education lectures to lawyers. Since 1983 he has been continuously certified and re-certified in civil trial law by The Florida Bar and The National Board of Trial Advocacy.
---
Cosme Caballero, Esq.
Partner
Deutsch, Blumberg, & Caballero P.A.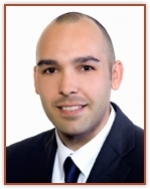 Mr. Caballero is a graduate of the University of Miami School of Law where he served as Articles & Comments Editor of the University of Miami Law Review, where he published an article titled Curbing Corporate Abuse from Jurisprudential Off-Sites: Problematic Paradigms in United States v. Textron Inc. Following graduation, Mr. Caballero was admitted to practice law in Florida. He was also admitted to practice in the United States District Court for the Southern District of Florida and the Eleventh Circuit Court of Appeals. He is a member of the Dade County Bar Association and is a Florida Bar Grievance Committee Member for the 11th Judicial Circuit.
---
Benjamin Fernandez, Esq.
Attorney at Law
Silva & Silva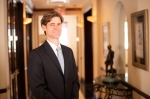 Benjamin Fernandez began his legal career as a public defender in Miami, Florida helping those less fortunate. Although he handled hundreds upon hundreds of cases, Mr. Fernandez devoted the majority of his time to helping adolescents in the juvenile system.
Upon leaving the Public Defender's Office, Mr. Fernandez became a partner at one of the largest insurance defense firms in Florida. His practice was dedicated to civil litigation, with an emphasis on Premises Liability and Catastrophic and Personal Injury. He provided legal representation to companies and individuals ranging from Fortune 500 companies to small business owners. During his tenure, Mr. Fernandez handled thousands of depositions and tried numerous civil cases to verdict gaining valuable experience in personal injury matters.
Since joining Silva & Silva, Mr. Fernandez has represented both families and individuals who were victims of negligence. His practice areas include premises liability, negligent security, auto negligence, and other catastrophic personal injury matters. Mr. Fernandez is devoted to ensuring that his clients benefit from his many years of experience in handling litigation matters throughout the State of Florida.
Mr. Fernandez was selected by Super Lawyers as a Rising Star and awarded an "AV" rating by the Martindale-Hubble Peer Review Ratings, which is reserved for attorneys with the highest professional excellence and highest levels of skill and integrity. He is a member of the Florida Bar and admitted to practice in federal court with admissions in the Northern, Middle, and Southern districts. Additionally, Mr. Fernandez is admitted in the U.S. District Court in Puerto Rico.
---
Douglas J. McCarron, Esq.
Partner
The Haggard Law Firm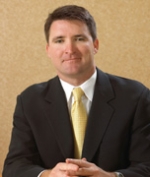 Douglas J. McCarron is an accomplished trial lawyer with significant experience handling a wide variety of cases including negligent security, pool drowning, dram shop, and construction and auto accidents.
Doug served as an Assistant State Attorney in Miami-Dade County for four years. While there, Doug was a member of the Career Criminal Unit where he distinguished himself in over 50 trials prosecuting violent crime. Upon leaving the State Attorney's Office in 2000, Doug began to focus on representing victims of serious and catastrophic injury.
Doug joined The Haggard Law Firm in 2006 and became a partner in 2007. Since joining the firm, he has recovered over 150 million in verdicts and settlements for his clients. In Garcia v. Arbors Apartments, Doug successfully obtained a million jury verdict on behalf of the Garcia family. This negligent security/wrongful death case found the owners and managers of the apartment complex guilty of failing to provide adequate security on their property. Doug has been able to recover similar results in cases throughout Florida. Doug served as President of the Miami-Dade Trial Lawyers Association in 2013 and was recently appointed by the Florida Supreme Court to serve on the Civil Standard Jury Instructions Committee. Doug is also a member of the American Board of Trial Advocates and the Florida Justice Association.
Outside the office, Doug enjoys spending time with his wife Becky and their three boys, Jack, Finn and William Andrew (Drew). Doug and Becky are extremely active in a number of local charities and truly believe in giving back to the community. Doug was born in Atlantic City, New Jersey but moved to Miami as a young boy. He graduated from Miami Archbishop Curley Notre Dame High School. Doug received his Bachelors of Science in 1993 and his Juris Doctorate in 1995, both with Honors, from Florida State University.
---
Todd J. Michaels, Esq.
Partner
The Haggard Law Firm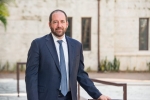 Todd Michaels Esq, a lifelong Miami-Dade resident, joined The Haggard Law Firm in 2009. In May 2014, he was named a partner. Todd handles a wide array of the firm's cases involving wrongful death and catastrophic personal injury, representing clients who were injured through the negligence of others. His practice primarily involves negligent security throughout the State of Florida and nationwide. Todd has been a frequent speaker on various aspects of negligent security law to different legal and security industry groups and has had articles relating to negligent security cases published. In addition to his negligent security work, Todd also handles rideshare (Uber/Lift) liability, premises liability, aviation, pool drowning, auto accident and other injury cases.
In 2019 Todd Michaels tried a medical malpractice wrongful death case alongside co-counsel Daniel Harwin that resulted in a .5 million verdict in Broward County Court. The case involved the death of a mother of four children due to avoidable complications during childbirth caused by a condition the medical team responsible for her care was aware of. The jury took two hours to deliberate afTer a four day trial.
Todd was lead counsel in the negligent security case of Snell vs. Family Food Saver. The trial resulted in a verdict of .7 million for the Snell family. It was the largest premises liability verdict in the State of Florida that year.
Michaels has been twice named Most Effective Lawyer by the Daily Business Review and has been named several times to the Best Lawyers in America and Super Lawyers lists, including the Top 100 Super Lawyers. among several other annual honors. In 2019 he was recognized as a BRONZE EAGLE Award Winner by the Florida Justice Association The prestigious honor is bestowed to those who have shown an extraordinary contribution to the FJA EAGLE Program. Michaels is also an FJA Board Member, Fellow, and Executive Committee Member, among other positions.
In 2018 Michaels was selected by his peers to become one of the distinguished and exclusive Fellows of The Academy of Florida Trial Lawyers, the National Trial Lawyers, Top 40 Under 40, and is a member of ABOTA, along with several other organizations. Nevertheless, Todd Michaels often says that his greatest accomplishment was becoming a father to his two sons, Ashton and Jackson Michaels.
Before joining The Haggard Law Firm, Todd served as an assistant public defender for nearly five years. During his last year with the public defender's office, he worked as a felony training attorney, supervising other felony trial lawyers. After leaving the public defender's office, Todd served as a federal public defender and a private criminal defense practitioner. He tried in excess of fifty trials in both the State and Federal Court systems.
---
Fees
Register now and save $25 on each registration with the Early Bird rate!
Your discount is automatically applied at check out – no coupon needed.
Registration fees are per person.
Individual: $430
Individual Sale Price: $405
Group: $404 per person for 2 or more from the same company pre-registering at the same time.
Group Sale Price: $379
Government employee/Legal Aid* Rate: $380
Early Bird Registration: $355
Law Student*/Paralegal Rate: $240
Individual Sale Price: $215
Your access information and course handout will be sent out a few days before the program.
Program materials:
Registration includes an electronic copy (.pdf) of your seminar handbook.  This will be emailed to you a few days before the program.  Be sure to check your spam folder if you don't see it by then.  Please put info@pincusproed.com in your address book to make sure you receive your pdf of the program handbook.
* Law Student Rate is for current law students only.  Please bring your law school ID to show when you check in for the program.
** Legal Aid attorneys are those attorneys employed by Legal Aid/non-profit firms.  It does not include attorneys who have their own practice, or are employed by law firms, that volunteer their time for non-profit causes or take on pro-bono cases. It also does not include attorneys who serve on non-profit boards.
Full and partial scholarships may be available to a limited number of Legal Aid attorneys, based upon registration. Please call (877) 858-3848 to discuss or email your request to info@pincusproed.com.
CLE Credits
FL General:  This program is approved for 6.5 units of General CLE Credits in Florida through September 30, 2024.
FL Board Certified:  This program is approved for 6.5 units of Civil Trial Certification Credits in Florida through September 30, 2024.
CA General:  This program is approved for 5.25 units of general CLE in California.
NY General: This course is eligible for approval, under New York's CLE Approved Jurisdiction policy, for 5.25 CLE units. Pincus Professional Education is a CA Accredited Provider, which is a NY approved jurisdiction. See Section 6 of the New York State CLE Board Regulations and Guidelines for further information.
This program is approved for CLE in the states listed above.  Upon request, Pincus Pro Ed will provide any information an attorney needs to support their application for CLE approval in other states other than what is listed above. Many attorneys ask for this and are approved in other states.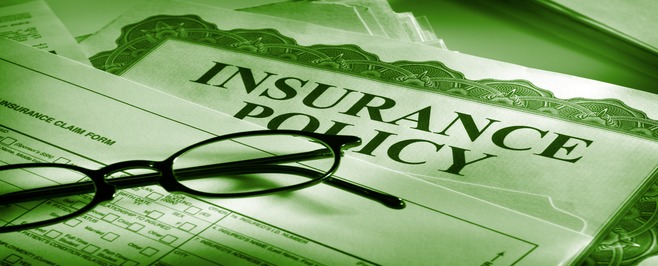 March 7 & 9, 2023 | Two-Part Webinar