Covid-19 Impending Employment Litigation: Liability, Privacy and Arbitration – the new dos and don'ts for both sides of the aisle (Recorded Package)
Audio program! (check our CLE Programs page for live versions)
This two-part, four-hour, webinar on Covid-19 related employment law and litigation is an essential program for any employment attorney – whether GC or at a firm and whether a corporate advisor or a litigator (representing either side).
As we all know, the pandemic has affected every part of the business world. It has created a host previously unheard of challenges to employers and employees. Covid-19 has forced employers and employees to reconsider everything from issues affected by existing legislation such as ADA and non-ADA issues, mandatory leave and wrongful termination or retaliation claims to arbitration agreements and serious privacy issues and liabilities under the newly enacted California Consumer Privacy Act (CCPA).
Employment attorneys on both sides of the bar are expecting a rash of different types of lawsuits from workers as businesses reopen and employees return to or are laid-off from their jobs as a result of the COVID-19 pandemic.
Attorneys who represent both management and employees should be developing strategies for new types of disability claims, wrongful-termination or retaliation claims, leave claims, discrimination claims, harassment claims and privacy claims.  This seminar will provide examples of Covid related personnel decisions that could spur such lawsuits, as well as tips for plaintiff attorneys to protect their clients who have been ill-treated and prescriptions for defense counsel to inoculate their clients against potential exposure to liability as the economy reopens.
Attorneys who represent both management and employees also need to carefully examine the impact of the CCPA on their actions and the liability that may follow. Your faculty will discuss specific CCPA notice requirements for CA employees.They will discuss new regulatory and litigation concerns (including under the CCPA) that may arise from collecting and storing health information (including body temperature) as part of back-to-work plans under Covid-19.
Your faculty will also discuss AB 5 and how Covid-19 has affected the employer/employee relationship. While the year began with reexamining the use of independent contractors in the wake of the implementation of AB 5, after the pandemic, both employers and workers are left reexamining the benefits of employment status, including but not limited to accessibility to leaves of absence, disability and unemployment insurance, health insurance, etc.  Your faculty will give an overview on the status of AB 5, and legislative and court challenges to the new law and will also provide an examination of relevant considerations as we deal with the "new normal."
This program is a comprehensive and practical look at the impact Covid-19 has had on the employer and employee relationship in California and will highlight the potential and ongoing litigation concerns and legislative compliance about which all attorneys representing employers and employees must know.
Attorneys from both sides of the isle will discuss the issues, risks, and liabilities your clients face, as well as provide constructive, practical advice on each topic.
This program will be recorded live. The recording package, including seminar materials, will be available approximately one – two weeks after the program is held live.
Have you ever thought about improving your public speaking skills? Now is the time! Get Faith Pincus' book Being Heard: Presentation Skills for Attorneys, from the ABA now (ABA members receive 10%-20% off). Or – you can order a signed paperback from us at a discount here (free shipping). It is also available on Amazon in Kindle and paperback versions.
What You Will Learn
Part I
Tuesday, August 25
Trending and Expected Employment Litigation due to Covid-19
Worker comp
ADA issues: it's a new world:

Questions once inappropriate now mandatory
Wrongful Termination
Retaliation/Whistle blower
Discrimination (non-disability related)
Disability discrimination/Leave Issues
Wage & Hour Issues
Part II
Thursday, August 27
COVID-19 and CCPA: Required Disclosures and Litigation Pitfalls
California Consumer Privacy Act ("CCPA") Background
Specific CCPA notice requirements to employees
Types of relevant personal data covered entities collect

Biometric data, like body temperature
Medical information, like prior medical history
Health insurance information

Use of collected data may be limited by disclosures
CCPA regulatory and litigation concerns arising when employees return to work during the pandemic
Private right of action if certain personal information is lost (includes statutory penalties and actual damages)
Review of current CCPA lawsuits based on loss of health information
Best practices for retention of health data to practical suggestions to avoid litigation pitfalls
The Employer-Employee Relationship in Era of Covid-19 – dealing with the "new normal"
AB 5 Status Overview
Legislative and court challenges to AB 5
An examination of the benefits of employment status post Covid-19:

Accessibility to leaves of absence
Disability and unemployment insurance
Health Insurance
Other considerations

Developing return to work strategy (for business not yet fully open or for those who continue to add staff)
Screening measures (symptom screens / temperature taking)
Addressing employees who can't or won't return to work
Relevant California and Federal legislation for employees
Testimonials
"Excellent and detailed content thank you." – Jane Rheinheimer Ross, Esq.
"Very well presented." – Eric Anvari, Esq.
"I thought it was very informative regarding laws happening right now dealing with COVID-19." – Tabitha Bradford, Esq.
"Good job; all 4 speakers were clear and knowledgeable. Good, timely information." – Phillip M. Cunningham, Esq.
"Excellent material. Tough road ahead. Thank you. Good overview. Appreciated the discussion about working from home as a reasonable accommodation. Appreciated the discussion about whistleblower litigation." – Jane Rheinheimer Ross, Esq.
"Program was informative and thorough. Speakers hit the topics on-point and concise."
"Very informative. Especially interesting to hear about all the various permutations of types of claims that can come from Covid."
"Excellent, detailed information. Thank you."
"Very informative. Hit key topics related to COVID and employment law."
"Good presentation, clear and concise." – Phillip M. Cunningham, Esq.
"I DID enjoy the presentation.  As an employer in California, having remained open throughout the pandemic and facing some of the challenges discussed, it was great."
"The speakers were great!"
"Great program and materials."
"The review was very helpful."
"Valuable. Very satisfied."
Faculty
Brendan J. Begley, Esq.
State Bar Certified Specialist in Appellate Law
Weintraub | Tobin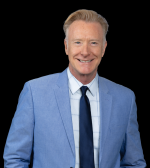 Brendan spearheads the Appeals and Writs group at Weintraub Tobin and is a member of his firm's labor and employment, probate and trusts, and litigation groups. He is an Appellate Law Specialist certified by the State Bar of California Board of Legal Specialization and previously was President of the Sacramento County Bar Association's Appellate Practice Section. He has handled a number of anti-SLAPP motions and appeals, one of which resulted in a published opinion. See Vergos v. McNeal, 146 Cal. App. 4th 1387 (2007).
Brendan has delivered numerous public presentations to lawyers, executives, managers, and supervisors on the topics of anti-SLAPP motions, appellate law, and best employment practices. He is a senior contributing editor to The Rutter Group's California Practice Guide on Employment Litigation. He is admitted to the State Bar of California, the U.S. Court of Appeals for the Ninth Circuit, and the U.S. Supreme Court.
In litigation, Brendan has prevailed on numerous anti-SLAPP and dispositive motions and saw two jury trials through to successful verdicts. At the appellate stage, he has handled both briefing and oral argument before all manner of appellate courts. The U.S. Supreme Court granted Brendan's petition for a writ of certiorari that led to the high court hearing and resolving the "Pledge of Allegiance" case in Elk Grove Unified School District v. Newdow, 540 U.S. 945 (2003).
Brendan received his J.D. (with honors) from the University of California at Davis, where he was a law-review writer. Prior to law school, Brendan worked as a newspaper reporter for The Sacramento Daily Recorder. While in law school, he worked as a law clerk at the U.S. Attorney's Office for the District of Hawaii. After law school, he served as a judicial clerk to the Honorable John M. Gerrard, Associate Justice of the Nebraska Supreme Court, and later as a judicial clerk to the Honorable Connie M. Callahan, Circuit Judge for the U.S. Court of Appeals for the Ninth Circuit.
---
David M. deRubertis
Principal
The deRubertis Law Firm, APC
David M. deRubertis is the principal in The deRubertis Law Firm, APC, where his statewide practice focuses on trying employment cases of all types for employees, catastrophic personal injury or wrongful death matters for the injured party, and contingency business-litigation matters. A substantial part of Mr. deRubertis' practice consists of serving as last-minute, "eve of trial" lead trial counsel.
Mr. deRubertis' honors include: "Trial Lawyer of the Year" by the Consumer Attorneys Association of Los Angeles (CAALA) in 2014; "Best Lawyers – Lawyer of the Year – Employment Law – Individuals" (Los Angeles) in 2014 and 2018; California Lawyer of the Year (CLAY Award) in Employment Law in 2014; Joseph Posner Award from the California Employment Lawyers Association (CELA) in 2011 (youngest-ever recipient); Top 100 Southern California Super Lawyer from 2011 through 2020; California's Top 100 Trial Lawyers by the National Trial Lawyers from 2008 through 2020; Top Labor & Employment Lawyer by Los Angeles and San Francisco Daily Journal from 2009 through 2020 (only plaintiff-side attorney to make list every year since inaugural year); and two-time Finalist for "Street Fighter of the Year" by Consumer Attorneys of California (CAOC) in 2014 and 2015.
Mr. deRubertis is an active member of the American Board of Trial Advocates (ABOTA) and has frequently participated in its "Masters in Trial" annual program. Having tried dozens of jury and bench trials with experience in both state and federal courts, Mr. deRubertis has secured multiple record-setting employment jury verdicts as lead trial counsel. In both 2014 and 2016, the Daily Journal recognized two different jury verdicts deRubertis achieved as lead counsel as among the "Top Plaintiff Verdicts" in California for those years and in 2017 another jury verdict deRubertis achieved as lead counsel was recognized by Courtroom View Network (www.cvn.com) as among its nationwide "Top 10 Most Impressive Plaintiffs' Verdicts of 2017." Demonstrating his versatility, in addition to his trial work deRubertis has personally briefed and argued many appeals in both state and federal courts, including serving as lead appellate counsel for briefing and oral argument in four separate matters before the California Supreme Court: (1) Williams v. City of Chino (2015) 61 Ca.4th 97 [prevailing FEHA defendant cannot recover costs in non-frivolous FEHA action]; (2) Harris v. City of Santa Monica (2013) 56 Cal.4th 203 [rejection of "but for" test for FEHA cases and applicability of "mixed motive" defense]; (3) Roby v. McKesson HBOC (2009) 47 Cal.4th 686 [landmark employment harassment and punitive damages case]; and (4) Lonicki v. Sutter Health Central (2008) 43 Cal.4th 201 [first case decided by the Court Supreme Court under the California Family Rights Act].
Mr. deRubertis is currently a member of the Board of Governors of the Consumer Attorneys Association of Los Angeles (CAALA), and has previously served on the Executive Board of the California Employment Lawyers Association (CELA), Board of Governors of the Consumer Attorneys of California and was a Founding Director of the Los Angeles Trial Lawyers' Charities.
---
Katherine A. Hren, Esq.
Partner
Ballard Rosenberg Golper & Savitt, LLP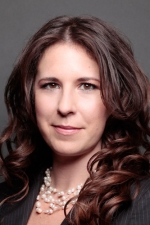 Katherine regularly provides advice and counsel to employers in all matters which bear upon the employment relationship. Her work includes advice on employment law strategy and compliance, traditional labor relations matters (union organizing, strikes/picketing, collective bargaining, grievance handling and arbitration), claims for employment discrimination, sexual and other workplace harassment, wrongful termination, and whistleblower complaints. Katherine also assists employers in developing management oriented employment agreements, personnel policies, separation agreements, trade secret and proprietary information agreements, sexual and other workplace harassment policies, and routine employment forms (employment applications, formal evaluations, employee handbooks, FMLA/CFRA compliance forms)
Katherine is a frequent public speaker. As part of the firm's preventative philosophy, she designs and presents customized internal management training programs on a broad range of employment law matters. She routinely conducts sexual harassment training programs and other seminars designed to provide management tools on a variety of employment law matters. She also lectures for bar associations, trade organizations, and management groups, and is a regular author and editor of the firm's e-bulletin Compliance Matters.
---
Deborah P. Kelly, Esq.
Partner
Manatt, Phelps & Phillips, LLP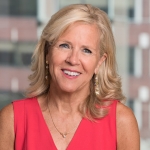 Known for her straightforward, "cut-to-the-chase" approach to lawyering, Deborah P. Kelly represents employers in virtually all areas, from multibillion-dollar high tech and financial services companies to nonprofit associations and other law firms.
Deborah helps her clients adopt best practices that minimize the risk of litigation. She designs and leads in-person training for boards of directors, managers, human resources professionals and other employees. While these trainings focus on the importance of understanding and preventing discrimination, they are peppered with enough war stories, memorable visuals and humor to make attendees both learn and enjoy the process(!). Her popular workshops address topics such as antidiscrimination (including state-compliant sexual harassment training), wage and hour, and how to handle professional versus private issues around social media. She also counsels boards of directors, including publicly traded companies, about complex C-suite employment matters in a way that deals with the matter without bad publicity or ripple effects on stock value.
In litigation, Deborah handles the full gamut of employment matters, including non-competes, trade secret litigation, breach of contract, wage and hour, and all forms of discrimination. Deborah has tried cases to jury verdicts in federal and state courts as well as in arbitration forums.
Before joining Manatt, Deborah practiced at two prominent national law firms, including one where she headed its employment practice, was chosen for two four-year terms on its executive committee and served as the firm's deputy general counsel.
Deborah teaches Employment and Labor Law at American University Washington College of Law and spent almost a decade in academia before becoming a lawyer, serving on the political science faculty at American University and the University of Maryland. Deborah also worked at The Brookings Institution, where she researched perspectives of the criminal justice system for a book on congressional oversight of federal administrative practices.
In recognition of her professional contributions, Deborah is a Fellow in the College of Labor and Employment Lawyers and has regularly been recognized as a top employment lawyer in publications ranging from U.S. News to Chambers Leading Guide for Businesses.
---
Dawn M. Knepper, Esq.
Shareholder
Buchalter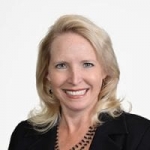 Dawn Knepper is licensed in both California and Texas and she is Board Certified in Labor and Employment Law by the Texas Board of Legal Specialization. She represents employers in all aspects of employment law, including employment litigation and counseling.
Ms. Knepper advises and defends clients in federal and state employment-related lawsuits and agency claims, including actions alleging discrimination, harassment, retaliation, and wrongful termination. Ms. Knepper's experience includes successfully defending employers in both jury and bench trials and in arbitration proceedings. She also draws on her background in commercial litigation to represent employers in cases that involve employee theft of trade secrets, non-compete agreements, defamation, fraud, business interference and violations of the fiduciary duties owed by an employee to his/her employer.
Along with her litigation practice, Ms. Knepper provides advice to employers concerning litigation avoidance, wage and hour laws, leaves of absence, employee discipline, hiring and termination issues, privacy claims, and other issues arising in the human resources context. Ms. Knepper also has significant experience in assisting clients in planning and conducting reductions-in-force (RIFs) and multiple employee terminations, including evaluating issues and preparing materials relating to the WARN Act, the Age Discrimination in Employment Act, and the Older Workers Benefit Protection Act.
Ms. Knepper also has extensive experience reviewing and creating employee handbooks and policies of all types; drafting and negotiating employment agreements (including independent contractor, non-competition, non-disclosure, and non-solicitation agreements) and severance agreements; and providing training for employers on employment-related issues.
---
Michael B. Sachs, Esq.
Senior Attorney
Clark Hill PLC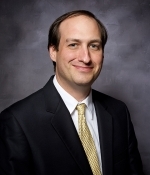 Michael Sachs represents clients in labor and employment, general litigation, and Proposition 65 cases.
In his labor and employment practice, Michael assists clients with wage and hour claims, Fair Employment and Housing/Equal Employment Opportunity Commission claims (discrimination, harassment, and retaliation), breach of contract claims, severance agreements, and termination decisions. He provides pre-litigation counseling so clients can avoid potential issues that may lead to litigation and evaluates the possibility for early resolution of claims. Where litigation has commenced, Michael manages the case from intake to verdict. Michael has tried multiple employment matters to verdict in the California state and federal courts and argued multiple cases before the California Court of Appeal.
In his general litigation practice, Michael represents manufacturers and insurance companies in personal injury actions, consumer warranty claims, toxic tort litigation, and product liability actions. Michael has defended midsized to Fortune 500 companies faced with multimillion-dollar damage claims. He has successfully represented his clients by prevailing on dispositive motions, receiving dismissals, and taking cases to verdict.
Michael also assists manufacturers, suppliers, distributors, and retailers in Proposition 65 (California's "Safe Drinking Water and Toxic Enforcement Act of 1986") compliance. This includes reviewing product lines for items that may be subject to Proposition 65, drafting and updating warning labels, counseling on best practices for compliance and implementation of Proposition 65 compliance programs, responding to 60-day notices, and managing litigation of Proposition 65 cases.
Michael is devoted to his clients and his goal is to find cost-effective ways to manage their cases, while still vigorously defending their interests inside and outside of the courtroom. He has achieved numerous successful results for his clients through settlement negotiations, mediations, dispositive motions, and trial.
---
Luke Sosnicki, Esq.
Partner
Thompson Coburn LLP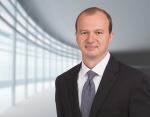 Luke is an experienced commercial litigator who has successfully litigated commercial disputes of all types. He is also an experienced financial services litigator, having spent most of his career defending banks, mortgage servicers and other financial institutions in individual and class action cases across the country. Luke also holds a CIPP/US certification from the International Association of Privacy Professionals, and provides comprehensive advice on litigation risks related to federal and state data privacy laws, including the California Consumer Privacy Act (CCPA).
Luke has successfully defended clients in lawsuits brought under various state and federal consumer protection statutes related to loan origination, servicing, debt collection, foreclosure and unfair or deceptive practices. Luke is also an experienced appellate lawyer who has represented numerous bank and servicer clients on appeal.
Luke has been at the forefront of data and cybersecurity issues, with a particular focus on the financial services industry. He is certified by the International Association of Privacy Professionals as a U.S. Private Sector privacy professional (CIPP/US), and advises financial services companies on federal and state laws governing data management, privacy and eMortgage/digital mortgage processes, as well as best practices for handling private consumer information. Luke has also written and spoken extensively about California's new privacy law, the CCPA, including its impact on financial institutions.
As former in-house counsel for Nationstar, one of the country's largest mortgage servicers, Luke managed a large portfolio of lawsuits alleging various lending violations, origination fraud and loan-servicing errors. He also served as assistant general counsel to Aurora Bank FSB (formerly Lehman Brothers Bank FSB) during a critical transition period following the 2008 financial crisis, where he managed litigation and advised various business units on litigation risk, foreclosure practices and state and federal laws governing default management.
---
Fees
Order now and save up to 40% off of your purchase!
Audio Recording & Materials Package – CD or Download: $425
Video Recording & Materials Package – CD or Download: $425
Sale Price: $249 (for four hours of instruction!)
Both Audio and Video Recording & Materials Package:
CD or Download: $450
Sale Price: $299
For CDs, please add $8.50 shipping and, in CA, sales tax.
*Your 40% off discount is automatically applied at check out.
CLE Credit
This program is available for both Self-Study and Participatory CLE.*
CA General:  This program is approved for 4.0 units of general CLE in California.
New York: This program is eligible for credit in New York under New York's CLE Approved Jurisdiction policy, for 4.0 CLE units. Pincus Professional Education is a CA Accredited Provider, which is a NY approved jurisdiction. See Section 6 of the New York State CLE Board Regulations and Guidelines for further information.
*Participatory CLE:  For those states that make a distinction between self-study and Participatory CLE (CA, IL, NY), please write down the Verification Codes read out during the program by speakers or our announcer and email them to us at info@pincusproed.com and we will issue your Participatory CLE certificate. 
Self-Study CLE certificates are available for states that do not require verification codes.
This program is approved for CLE in the states listed above.  Upon request, Pincus Pro Ed will provide any information an attorney needs to support their application for CLE approval in other states other than what is listed above.
Terms and Policies
Recording policy: No audio or video recording of any program is permitted.
Seminar Cancellations: Should you be unable to attend for any reason, please inform us in writing no later than 14 days prior to the event and a credit voucher will be issued. If you prefer, a refund, less a $50 non-refundable deposit, will be issued. No refunds or credits will be given for cancellations received within 14 days of an event. However, if you notify us within 14 days of an event, and wish to convert your in-person attendance registration to an Audio CD package (with handout), we can do so. A small additional shipping charge, and sales tax in CA, will be incurred. No shipping charge is incurred for downloads. We will also issue a voucher for the amount paid if you notify us within 14 days and prefer not to have the audio recording.
Substitutions may be made at any time.
Webinars, Tele-seminars and Webcast Cancellations: Once log-in codes and passwords are issued for a webinar, tele-seminars or webcasts, a refund is not possible. If for any reason you cannot attend the event after you have received the codes, we will automatically convert your registration to an instant streaming/instant download or CD format and provide you with the information you need to access the recording after the program concludes and the recording is available.  Conversions to CD require a $8.50 shipping fee, and in CA, 9% sales tax.
Downloads/CDs/DVDs – Refund policy:
Downloads are non-returnable/non-refundable once purchased and received. Tapes, CDs and DVDs are returnable for a full refund or replacement if defective, within 90 days of purchase.
Reminder: The room temperature at hotels and other seminar locations are notoriously hard to control. Please bring a sweater or jacket in case it gets cold and/or layer as if you are going to the movies so you are comfortable.