Two-Year Certificate Program for New Chevron Attorneys – Powerful Presentation Skills Made Easy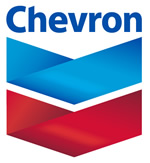 Chevron Law Function's Two-Year Certificate Program is proud to offer this three-hour Training program to improve and expand your communication skills.
Standing before an audience, whether it's a packed auditorium or a conference room, some of us rise to the occasion and communicate a thoughtful, compelling message.
Others – perhaps most of us – stutter and stammer and devoutly wish we were someplace else. It's one thing to be embarrassed about your own inadequacies as a public speaker, but when the future of your reputation, client or career hangs in the balance, it's a whole different ball game. Everyone can become a better public speaker. This professionally recorded video will provide you with the skills you need to put into practice immediately and improve your Public Speaking, including:
The Top Three Things You Need to Know
How to Understand and Win Over an Audience
Five-Step Pincus Method to Better Organize Your Speech or Argument
Creating Attention-Getting Introductions
Creating Powerful & Memorable Conclusions
Develop a Dynamic and Effective Delivery Style
Using Humor and Anecdotes Effectively and Appropriately
How to Answer Questions Effectively
Conquering, or at Least Managing, Your Fear
Avoiding Death by Power Point
Becoming More Persuasive and More Memorable
Managing Your Image and Presence
Be Heard. This time. The next time. Every time.
Testimonials
These are a few of the comments attendees and clients have made about Faith Pincus' Public Speaking related Seminars, In-House Training Programs and Coaching Sessions:
"Most memorable speaker I've heard in a long time. Very satisfied." – Leticia Magdaleno, Esq. 
"Faith is the best executive coach on the planet…I have worked with her before and she is unbelievably talented. I cannot begin to tell you how much she helped me…I plan to use Faith for more coaching for my senior staff and me. She does terrific group presentations as well as one on one. I used her when I was the Executive Director for the American Diabetes Association and the staff there, to this day, tell me it was the best coaching/learning experience they have ever had."
– Jane Warner, President & CEO, American Lung Association in CA
"Just finished transcribing your wonderful presentation notes I took in Florida…I am going to be so much more prepared for my speech in Texas in early June. Thanks again. I know, for a fact, I will give a presentation that will be 100 times better than what I would have given." – Joe Ankus, Ankus Consulting
"Outstanding speaker and instructor. The coaching was very helpful too." – Lisa Braganca, Access Living
"In the workshop, you quickly helped our attorneys break old habits and transform their presentations, while boosting their confidence in their public speaking skills." – Anthony Grumbach, Director of Professional Development, Farella Braun + Martel
"The program exceeded my expectations. The variety of learning experiences – small group coaching and one-on-one coaching was very helpful. I know I have improved as a result of the program. It also took a lot of the anxiety out of the preparation by giving me concrete tools, strategies and tips to use." – Erica A. Rogina, Esq.
"Faith has given me the skills and tailored training I needed to deliver an effective appellate oral argument. She broke the preparation process down into steps which ensure that I am prepared to persuasively advocate on behalf of my client. She is a smart, challenging, and demanding coach. I will benefit from my investment in her for the rest of my career." – Rebecca Kane, Esq., Assistant Attorney General, Arkansas
"I just gave my first presentation using the principles you taught and it made a BIG difference! Now, I didn't do EVERYTHING you taught… but I did restructure that presentation into 3 concepts… made lots of eye contact and used great summary intros and conclusions… it went very well. Thanks again for your seminar!" – Caroline Galanty, Asst. General Counsel, Bank of America Legal Dept.
"Very well done and helpful for all day to day business communication." –  Stan Lazar, Esq.
"I very much enjoyed the one-on-one coaching and the small group format. The critical comments were extremely helpful. The stop/start technique was especially helpful to me. The two-day program was appropriate." – Dan Anders, Esq.
"Helpful feedback on my public speaking skills – non threatening environment." – Evelyn Hoffman, Esq.
"Great job- kept my attention the entire time (which is hard to do!) and I feel like I really learned something. Thank you!"
"Excellent! Engaging, helpful, organized." – Erica A. Rogina, Esq.
"This was my first time taking a public speaking seminar. I just wanted to be aware of basic skills to help enhance my ability to present in the board room. This was an excellent experience!" – Lisette Kelly, Esq.
"One on one coaching is great – keeping the group small is a huge benefit!" – Jeremy Glaser, Morrison and Foerster
"Faith Pincus speaks eloquently and effectively on a key topic to all lawyers: how to make oneself a successful public speaker. In a few short hours, Faith gave all our firm's lawyers a basic skill set they will carry with them for the rest of their careers." – Scott McNutt, Esq. McNutt & Litteneker, LLP
"Extremely polished and effective, yet very natural, funny, and engaging." – E. Denise Schissler, Esq.
Faculty
Faith Pincus, Esq.
CEO
Pincus Communications, Inc.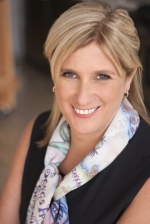 Faith Pincus is an accomplished and experienced speaker who will boost your self-confidence and give you the tools you need to succeed at public speaking. Faith has trained CEO's, attorneys, elected and appointed officials, candidates, and management at non-profit associations for more than two decades.
As a licensed attorney and former Federal Law Clerk she is also uniquely positioned to understand the speaking skills required of attorneys.
Faith has an innate ability to see what works in the public speaking context. She has an unbridled passion for public speaking and for helping people become better communicators. Faith is an expert in the art of persuasion and an accomplished speechwriter.
Her book, tentatively titled "Be Heard: Public Speaking for Attorneys," will be published by the American Bar Association soon and multiple DVDs related to public speaking skills are currently available online.
Prior to opening Pincus Communications, Inc. and Pincus Professional Education, Faith ran more than 25 political campaigns, including campaigns for congress, the California state assembly and senate, and various mayoral, city council and county supervisor races throughout California. When she was a political consultant, Faith created public affairs campaigns for a variety of industries, corporations and associations.
It was here that Faith first acquired her passion for helping people become public speakers, as she wrote speeches and trained candidates in speaking skills.
Faith previously taught communication courses at the university level, including rhetoric (persuasion), public speaking, and interpersonal and small group communication. She has published a variety of articles on communication and persuasion, including an analysis of major war announcement speeches.
Faith has a Masters in Communication from the California State University at Fresno and a Juris Doctorate from the University of Iowa. She is a former Judicial Law Clerk for the Honorable Oliver W. Wanger of the United States District Court, Eastern District of California and a Member of the Order of the Coif. Ms. Pincus litigated for one of the top AmLaw 20 law firms before creating Pincus Communications, Inc. and Pincus Professional Education.
Be sure to check out Faith's blog at www.SpeechAdvice.com and like her at facebook.com/speechadvice.
---
Fees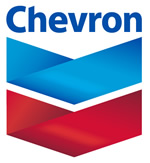 Chevron Law Function's Two-Year Certificate Program Rate:  $245
This program comes in two formats: Online Streaming or a DVD set.
Please click the "Purchase Now" button to order this program.
If you order the streaming option, once you place that order you will immediately receive an auto-generated confirmation email with the link to stream the program online (you will receive this link even if you order the DVD set, so you may also have access until the DVD set arrives).
Please check your spam folder if you do not receive our confirmation email within 15 minutes.
Please be sure to put info@pincusproed.com in your address book to ensure our emails about your program, including a receipt, reach you.
If you have any issues at all, please feel free to email us at info@pincusproed.com or call us at (877) 858-3848.
As part of the Chevron Law Function Certificate program, Faith Pincus is available to answer any of your questions about public speaking at no additional charge. Feel free to contact Faith at any time at faith@pincuscommunications.com or on her cell: (818) 836-1292 (or the office phone above). We are on Pacific Time.
Support
If you have any order or link troubles, please call Faith Pincus directly on her cell at (818) 826-1292.  Faith is on Pacific Standard Time in California. She can also be reached via faith@pincuscommunications.com.
For technical issues with the streaming itself, please call our IT Manager Erik Knepfler at (714) 369-5849 or email him at: ewk@haveabyte.com.  Erik is also on Pacific Standard Time.
Terms and Policies
Recording policy: No audio or video recording of any program is permitted.
Seminar Cancellations: Should you be unable to attend for any reason, please inform us in writing no later than 14 days prior to the event and a credit voucher will be issued. If you prefer, a refund, less a $50 non-refundable deposit, will be issued. No refunds or credits will be given for cancellations received within 14 days of an event. However, if you notify us within 14 days of an event, and wish to convert your in-person attendance registration to an Audio CD package (with handout), we can do so. A small additional shipping charge, and sales tax in CA, will be incurred. No shipping charge is incurred for downloads. We will also issue a voucher for the amount paid if you notify us within 14 days and prefer not to have the audio recording.
Substitutions may be made at any time.
Webinars, Tele-seminars and Webcast Cancellations: Once log-in codes and passwords are issued for a webinar, tele-seminars or webcasts, a refund is not possible. If for any reason you cannot attend the event after you have received the codes, we will automatically convert your registration to an instant streaming/instant download or CD format and provide you with the information you need to access the recording after the program concludes and the recording is available.  Conversions to CD require a $8.50 shipping fee, and in CA, 9% sales tax.
Downloads/CDs/DVDs – Refund policy:
Downloads are non-returnable/non-refundable once purchased and received. Tapes, CDs and DVDs are returnable for a full refund or replacement if defective, within 90 days of purchase.
Reminder: The room temperature at hotels and other seminar locations are notoriously hard to control. Please bring a sweater or jacket in case it gets cold and/or layer as if you are going to the movies so you are comfortable.