Maria Mejia-Opaciuch is our Latest Featured Speaker!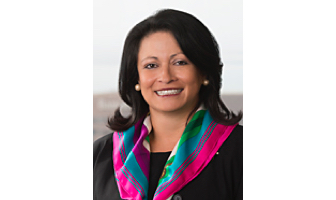 Our latest featured speaker is Maria Mejia-Opaciuch from Carlton Fields!
Maria will be speaking for us at our upcoming Immigration 101 South Florida Conference in Fort Lauderdale on October 18-19! This is Maria's first year speaking with us, and we can't wait for her presentation!
Maria Mejia-Opaciuch has more than 25 years' experience providing comprehensive legal services related to U.S. immigration and nationality law for businesses of all sizes, families, and individuals. Her clients include Fortune 100 companies in the banking, financial services, pharmaceuticals, technology, and specialty chemicals industries.
Ms. Mejia-Opaciuch assists clients with their immigration programs and policies. She has extensive experience working with human resources staffing agencies to bring foreign national employees to the United States and keep them in the country with valid employment authorization on either long- or short-term assignments, using the various nonimmigrant temporary work visas available under U.S. immigration laws. She offers a breadth of knowledge and experience in processing residency applications to keep foreign nationals in the United States indefinitely.
She has designed best practices for regulatory enforcement programs including Form I-9, E-Verify, no-match, and public access folder record-keeping requirements for H-1B visa holders. Ms. Mejia-Opaciuch has assisted in mock investigations at various company sites to prepare corporate clients for U.S. Citizenship and Immigration, or Immigration and Customs Enforcement site visits. She has also trained and educated human resource professionals on I-9 or U.S. Department of Labor compliance and regularly conducts mock I-9 audits to ensure compliance. Ms. Mejia-Opaciuch's services complement those of the firm's immigration group, specifically with regard to EB-5 programs and foreign investments as a means to emigrate to the United States, consular processing, and waivers.