Immigration 101 South Florida Conference (FL)
Our Immigration 101 two-day South Florida Conference is a must-attend for any attorney new, or somewhat new, to their immigration practice.
Actually, it's also great for anyone who needs to know more about a specific practice area of immigration that is not yet their forte.
And then there's the discussion and advice on how to deal with recent immigration challenges created by the Trump administration. Pretty much anyone will want to hear about that.
And if you'd just like to network, well, we have a great lunch and networking reception planned as well.
So, on to the program. What do you want to know? What will you learn? A lot!
We'll kick off the first day with a good, broad introduction to immigration law and practice, give you a road map, and cover all of the myriad Terms of Art and acronyms you need to know to practice in this area. This includes the list of authorities who regulate immigration, the interplay between immigration laws and policy, the difference between Immigrant and Non-Immigrant, Visa vs. Status, Inadmissibility vs. Deportability, and more. You get the idea.
Once you've had that overview, our faculty will provide some guidance and advice about how to set up and manage your immigration practice. What do you do when someone walks in the door? What resources are available? What should your intake form look like? What cases should you turn down? All important questions.
Once you've got the basics, faculty will launch into the meaty stuff right before lunch. They begin here by carefully walking you through permanent immigrant visas that are family-based.
At this point it's a good time to break for a nice networking lunch to sit and chat with your fellow attendees and expert faculty.
After lunch it's back to the tough stuff – Permanent (immigrant) Visas Part II will spend time on Employment-based Visas, including EB1, Labor Certification, EB2/NIW, EB3 and Religious workers.
In the Permanent (immigrant) Visas Part III session, faculty will discuss quotas and the monthly visa bulletin as well as Adjustment of Status v. processing abroad at a US Embassy or Consulate (known as Consular Processing).
Our two-hour Working Visas session will cap off Day One and get you ready for a nice (optional ticketed) networking reception. This Working Visas session will teach you about H1Bs, L1s, E2/E1, J – or O1 and TN. And if some of those visa names don't mean anything to you right now (whether you are new or they are not your area of focus), they will once you've gotten through the introduction at the beginning of the day and this thorough coverage of these visas at the end of the day.
At this point you've earned a treat. We have a terrific optional ticketed networking reception at the end of the day, outside, overlooking the intercoastal. Thank goodness!
And on to Day Two. Now that we've got the visas covered, your faculty will discuss the critical areas of Detention, Inadmissibility and Removability.
Next up – Citizenship. And it's a doozy of a session. Speakers will get into a lot here. What are the criteria and eligibility? How do you conduct the initial consult with the client seeking to naturalize? What are the facts you need to determine if the client was "lawfully admitted for permanent residence"? How do you properly screen the case before filing? What about your case history? What are the rules, how do you meet the criteria? What documents to you need? What about the naturalization interview? And more. See the agenda for the exhaustive list.
After these two intensive sessions, you'll break for lunch on your own for some one-on-one time with your new (and old) friends and then come back to learn about Waivers. Waivers for non-immigrants, immigrant waivers, eligibility, provisional waivers, cancellation, Asylees, the latest hot topics in waivers, and, again, more.
What's up next? Refugee and Asylum law.
We cap off the day with a variety of tricky topics. Currently on the plate is a discussion about the beauty of FOIAs, what happens to the thousands of TPS holders after the TPS period expires, and providing some advice and guidance regarding how to handle critical challenges based on the current White House Administration actions. We'll also have a short, broad discussion regarding DACA, deportations and the Travel Ban.
It's a thorough conference. You'll learn what you need to know. You'll get a great handout with terrific resources. You'll meet a lot of leaders in the area and colleagues and make some new friends.
And you get to do it in Fort Lauderdale by the Intercoastal. It will be a good two days. Sign up (or order the audio package) now. You won't regret it.
Can't attend? This program will be recorded live on October 18-19 in Fort Lauderdale. The audio packages, including seminar materials, will be available within two to three weeks after each live program date. Be sure to pre-order it using the button to the right!
And for those of you staying over, a special rate of $149 per night has been negotiated with our venue, the GALLERYone – a DoubleTree Suites by Hilton Hotel. Please use this link or call (800) 222-TREE and ask for the group rate under "Pincus Professional Education Group" to make your reservations by September 18th.
Agenda
This agenda is tentative and subject to minor adjustments.
Program Schedule:
October 18, 2018
Day One Agenda
9:00am – 5:00pm seminar (networking lunch included)
5:00pm – 6:00pm Optional ticketed networking reception
9:00 – 9:45
Broad Introduction (CFR and INA) and Road Map and Terms of Art  Road Map

The history and authority to regulate U.S. Immigration Authorities:

USCIS
ICE
CBP
Department of Homeland Security
US Department of Justice – Immigration Court
US Department of State -Embassies
US Department of Labor

Governing Law: The interplay between Immigration laws and policy
Terms of Art
Immigrant vs. Non-Immigrant
Visa vs. Status
Inadmissibility vs. Deportability
Who is considered not legally in the US?
Unlawfully Present, Out of Status or both?
9:45 – 10:30
How to Set up and Manage an Immigration Practice
What to do when someone walks in the door
Where to go for more information, what are your resources as a practitioner?
Resources, Books, Forms Programs, etc.
Best practices on handling your immigration cases
10:30 – 10:45
BREAK
10:45 – 12:00
Permanent (immigrant) Visas Part I
Family-based

Immediate relatives
Family petitions
12:00 – 1:00
Networking lunch
1:00 – 2:15
Permanent (immigrant) Visas Part II
Employment-based Visas

EB1
Labor Certification
EB2/NIW
EB3
Religious workers
2:15 – 2:45
Permanent (immigrant) Visas Part III
Quotas and Monthly Visa Bulletin
Adjustment of Status v processing abroad at a US Embassy or Consulate (known as Consular Processing)
2:45 – 3:00
BREAK
3:00 – 5:00
Working Visas
5:00 – 6:00
Optional Ticketed Networking Reception
October 19, 2018
Day Two Agenda
9:00am – 4:30pm seminar (lunch on your own)
9:00 – 9:30
Detention

Material misrepresentation
TRIG
False claim to citizenship
Public charge (new standards)
Security grounds
Tourist children going to public school
New definition of certain crimes
9:30 – 10:00
Inadmissibility and removability
10:00 – 10:15
BREAK
10:15 – 11:30
Citizenship
Criteria & eligibility
How to conduct the initial consult with the client who is seeking to naturalize
Was the client "lawfully admitted for permanent residence"
How to properly screen the case before filing and the importance of evaluating the case history
What is the statutory period
General rule on physical presence
General rule on continuous residence
How to establish good moral character
Preparer's signature warnings/Attorney declaration
Supporting documents to submit with the application
The naturalization interview
When is the applicant actually considered a US citizen
Child support
Denaturalization proceedings-there are two major cases that came out on this
11:30 – 12:00
Immigration Court
Challenges to NTAs
The latest court cases
Attny General is certifying cases to himself
Castro Tum
Asylum classes-private action v public action
Gang related asylums
Administrative closure
Pereira
Motions to Reopen, Motions to Terminate, Motions practice
12:00 – 1:00
Lunch (on your own)
1:00 – 2:15
Waivers
General waiver for non-immigrants
Immigrant waivers and eligibility

Fraud and material misrepresentation
Unlawful presence
Crimes
Who are the qualifying relatives?
How best to demonstrate extreme hardship.

Provisional waivers and criteria

What happens if the client is denied a provisional waiver?
Risks associated with sending the client abroad to interview after the waiver is recommended for approval

Waivers after prior removal or deportation, permission to reapply for admission to the US
Cancellation of Removal for Permanent Residents and Non-Permanent Residents
212c waivers
Waivers for Asylees
INA 245k certain employment based applicants
237(a)(1)(H) waivers for those who were inadmissible at the time of admission to the US
Hot topics in waivers

Upward tick of allegations of alien smuggling
Drug possession, drug trafficking and/or the dreaded "reason to believe" label
Waiver for entry on a photo switched passport
Matter of Arrabelly case
2:15 – 2:30
BREAK
2:30 – 3:15
Refugee and Asylum
Bars to asylum
Eligibility to asylum
Credible Fear v. Reasonable Fear
Hot issues: Particular Social Groups
Withholding (compared to asylum, similar/different)
Convention Against Torture
3:15 – 4:30
Other Tricky Topics
The Beauty of FOIAs
TPS holders after the TPS period expires
BOND practice
Guidance regarding how to handle critical challenges based on the current White House Administration actions

DACA
Deportations
The Travel Ban

What's next?
Dates/Times/Locations
October 18-19, 2018
Day 1 – Thursday, October 18th:
9:00 a.m. – 5:00 p.m. (Networking lunch included)
5:00 a.m. – 6:00 p.m. – Optional Ticketed Networking Reception
Day 2 – Friday, October 19th:
9:00 a.m. – 4:30 p.m. (lunch on your own)
Location:
Gallery One – a DoubleTree Suites by Hilton Hotel
2670 East Sunrise Boulevard
Fort Lauderdale, Florida, 33304
Check in is from 8:30 – 9:00 both days
Testimonials
These testimonials are from our 2014 – 2017 Immigration 101 programs in Fort Lauderdale and Orlando with many of the same speakers and most of the same topics.
"Excellent presentation of topics. Very good overview." – Lisa Thompson, Esq.
"Great overview – learned a lot. Great speakers." – Joshua Aguilar, Esq.
"Amazing!!! It really increased my interest in pursuing more immigration law; Great resources!!!" – Yamilette Rivera, Esq.
"I wanted an entry-level, basic introduction to Immigration Law and that's what I got. I was very impressed by the quality of the presenters. They were all experts in their field and were effective in sharing their wide knowledge base with us." – Laura delaz Cabrera, Esq.
"Speakers were extremely knowledgeable and willing to answer even the simplest question. Felt as though it was a comprehensive introduction to a complicated subject." – Lauren Bebek, Esq.
"Very informative. I learned a lot!" – Isaura Gomez, Esq.
"Great CLE." – Alex Farris, Esq.
"Great speakers. I received a lot of clarification as a paralegal…Thanks!"  – Shirley M. Quesada Rivera
"Great big-picture overview of practicing Immigration Law."
"Excellent overview." – D. Halper, Esq.
"Absolutely satisfied with the course and the information I received from it." – S. Wilkerson, Esq.
"I haven't felt this excited about practicing law in a while – can't wait to get my feel wet!" – K. Rosenchal, Esq.
"Very informative and useful information." – E. Samet, Esq.
"Very educational and great speakers!" – C. Perez, Esq.
"Great insight."  – E. Rafael Hahn, Esq.
"It was a good intro into immigration." – D. Duckett, Esq.
"Very good and knowledgeable speakers." – B. Mittelberg, Esq.
"Good course. I'm glad I came…" – A. Rivera, Esq.
"Great! All of them explained every single question." – F. Cervantes, Esq.
"This class was simply phenomenal. Thank you!" – Gisela Rodrigues, Esq.
"Great overview of the visas!" – Sherine Makar, Esq.
"I would like to get into immigration law. This seminar was a great introduction."
"I found the seminar very informative." – Pedro A. Lopez, Esq.
"All of the speakers were great, the information was invaluable."
"The speakers and content were great."
"Good material and presenters."
"Great speakers. I wish there was more time."
"Thorough primer on relevant topics in this field."
"Very good overview."
"The panel was very knowledgeable."
"The material given was wonderful."
"Great speaker. Extrememly knowledgeable."
"Fantastic info!"
These testimonials are from our 2016 and 2017 Immigration 101 programs in Los Angeles with similar agendas:
"It was great and I learned a lot. It was an awesome experience, thank you!" Ismael Rosas, Esq.
"As a new attorney to immigration law I was satisfied with the program because it provided a great overview of immigration laws. I chose this particular seminar because of the comprehensive nature of the agenda and I appreciated that so many topics within immigration were covered."
"It was an incredibly helpful overview of immigration! Thank you!" – Yana Loboda, Esq.
"Excellent experience, good job!" – Gulomjon Azimov, Esq.
"Overall I thought that the seminar was helpful and informative." – April Perez, Esq.
"Incredible rooster of speakers." – Serrano Margaret, Esq.
"Green, Damast, and Piibe were fabulous. Lots of energy, extremely knowledgeable, and their material was informative." – David A. Torres, Esq.
"Everything was well explained." – Aaron Caspar, Esq.
"It's a good seminar. Thank you all! Loved Susan, James and Alary!!" – Jenny (Paralegal)
"Excellent staff and fantastic speakers. 5-Star program. Very satisfied with panels, content, and hotel location. [Pincus Staff] were very professional and extremely competent; ALL of the attorney presenters were erudite, highly-experienced, and very interesting – some of the best I've heard. The overall quality of the entire program was excellent."
"Very good speakers, well-organized."
"Great overview. Thanks! I work in a niche area of immigration law and wanted a base for other types of visas. Great seminar."
"I needed a systematic overview of the major immigration case types and got it."
"Truly enjoyed all the speakers and topics."
"Well organized, breaks at perfect times, panel was perfect, great speakers. Well done!"
"It's a good seminar, thank you all!"
"Comprehensive covers all major bases."
"Speakers were very good obviously know their stuff."
"[Speaker] seems extremely up-to-date with current immigration matters."
"[Speaker] She's really organized and explained things well."
Faculty
Christine J. Alden, Esq.
Shareholder
Buchanan Ingersoll & Rooney

Christine J. Alden provides customized immigration solutions for a global clientele. As a naturalized citizen herself, she recognizes the importance of U.S. citizenship and the opportunities and security it brings. She is also able to identify with each and every one of her clients, no matter the situation or walk of life.
Christine serves individual clients, especially unique and complex cases, as well as business and corporate clients across a variety of industries – in the U.S. and abroad. Over the last two decades, Christine has helped countless individuals successfully immigrate to the U.S. including foreign nationals and entrepreneurs investing in the U.S. and creating jobs. She has helped meet the business needs of American companies in securing visas to bring their skilled workers, multinational executives and managers to add to their workforce and contribute to the U.S. economy. Additionally, she has helped individuals who qualify to self-sponsor in the extraordinary ability and national interest waiver categories obtain permanent residence. She has also been honored to help reunite families and loved ones, creating a positive impact on their lives and helping strengthen their communities.
Her entire career has been focused solely on immigration. She is currently the President-elect of the South Florida chapter of the American Immigration Lawyers Association (AILA).
Within the AILA South Florida, she is the Chair of Budget for the association, Coordinator of National Day of Action which consists of organizing lobbying efforts to implement common sense immigration reform, Vice Chair of the Customs and Border Protection Liaison Committee and Vice Chair of the Diversity and Inclusion committee.
Christine is also the President of the British American Business Council of Miami and very involved with the local European Union Chamber joint events.
---
Maria Casablanca, Esq.
Akerman LLP

Maria "Marisa" Casablanca has dedicated herself to the practice of U.S Immigration and Nationality Law for 25 years. Her practice involves representing corporate clients and individuals in obtaining immigration assistance and benefits. Marisa is Board Certified in Immigration and Nationality Law by The Florida Bar, and was a member of The Florida Bar's Certification Committee for Immigration and Nationality Law.
Marisa counsels her clients on a wide array of immigration related issues including obtaining assistance and benefits such as employment visas (EB-5) as well as business related visas and residency for foreign nationals, representing family members of permanent residents and United States Citizens, and assisting those seeking asylum.
An experienced litigator, Marisa practices in all areas of Immigration law and is admitted to practice before the Supreme Court of the United States, the Immigration Court, the Board of Immigration Appeals, the Southern District Court and the Eleventh Circuit Court of Appeals. She has filed a petition for certiorari with the Supreme Court on an immigration issue that conflicted with different states. She advises employers on compliance procedures and counsels individuals on how to maintain their status in the United States.
---
Patricia Elizee, Esq.
Managing Partner
Elizee Law Firm

Patricia Elizee is a managing partner of Elizee Law Firm, P.A., a firm dedicated to serving its clients and the community.
Ms. Elizee is a former president of the Haitian Lawyers Association. In 2016, she was voted valedictorian of the Haitian American Chamber of Commerce's first top 20 under 40 class and currently serves as a board member of the Chamber. In 2018, Ms. Elizee was voted Vice Chair of the Chamber's executive board.
She was appointed to the Hispanic Advisory Board of Miami Dade County by Commissioner Jean Monestime. Ms. Elizee is also a graduate of the prestigious Florida Bar Leadership Academy. She currently serves as the chair of the Immigration Committee of the Dade County Bar Association.
In 2017 the Miami Herald chose Ms. Elizee to partake in their CEO Round-table series, where leaders in the business community are asked to answer business questions for their readers.
Ms. Elizee was formerly a legal fellow at Americans of Immigrant Justice where she handled a diverse caseload.
---
Irving J. Gonzalez, Esq.
Attorney at Law
Irving Joseph Gonzalez, P.A.

Irving practices Miami immigration law including naturalization and deportation. His vast experience in immigration law has been recognized by the media in both television and print and he has served as an advisor for Telemundo on the subject.
Irving attended Fordham University and received his B.S in 1983 followed by a law degree from Brooklyn Law School in 1987 He was admitted to the New Jersey Bar in 1987 along with the U.S District Court, district of New Jersey in 1989 and the Florida Bar in 1990 as well as the U.S District Court, Southern district of Florida and U.S Court of Appeals, Third and Eleventh Circuits.
Irving is also a member of the New Jersey Federal, State, American, and Hispanic bars. He has served on the Board of Directors for the YMCA of Hollywood (1993-1995) and was a Governmental Liaison for the Latin Chamber of Commerce of Broward County in 1995.
---
Maria Hoyos, Esq.
Maite Hoyos P.A.

Bio coming soon!
---
Juliana Lamardo, Esq.
Law Offices of Juliana G. Lamardo, P.A.

Juliana G. Lamardo is a Solo Practitioner who opened the Law Offices of Juliana G. Lamardo, P.A. on January 5, 2016. She was previously a Senior Associate Attorney with a private law firm for over six years. She concentrates in the areas of Deportation Defense, Family-Based Residency, and Naturalization. She earned her Juris Doctor from Barry University School of Law in Orlando and received a Bachelors in Business Administration from Florida International University in Miami.
Ms. Lamardo has represented clients in removal proceedings before the Immigration Court and before the United States Citizenship and Immigration Services (USCIS) on family-based petitions, applications for residency, asylum applications, and applications for citizenship. Her dedication to clients is enhanced by the fact that Ms. Lamardo experienced the immigration process firsthand when officially becoming a United States citizen in 2001, having immigrated from Brazil in 1987. Ms. Lamardo is fluent in Portuguese, Spanish, and English. Ms. Lamardo understands the complexities associated with immigration procedures, and she applies her knowledge and background to competently assist those who wish to build a life in this country.
---
Andrea Martini, Esq.
Andrea Martini, P.A.

Bio coming soon!
---
Maria Mejia-Opaciuch, Esq.
Senior Counsel
Carlton Fields

Maria Mejia-Opaciuch has more than 25 years' experience providing comprehensive legal services related to U.S. immigration and nationality law for businesses of all sizes, families, and individuals. Her clients include Fortune 100 companies in the banking, financial services, pharmaceuticals, technology, and specialty chemicals industries.
Ms. Mejia-Opaciuch assists clients with their immigration programs and policies. She has extensive experience working with human resources staffing agencies to bring foreign national employees to the United States and keep them in the country with valid employment authorization on either long- or short-term assignments, using the various nonimmigrant temporary work visas available under U.S. immigration laws. She offers a breadth of knowledge and experience in processing residency applications to keep foreign nationals in the United States indefinitely.
She has designed best practices for regulatory enforcement programs including Form I-9, E-Verify, no-match, and public access folder record-keeping requirements for H-1B visa holders. Ms. Mejia-Opaciuch has assisted in mock investigations at various company sites to prepare corporate clients for U.S. Citizenship and Immigration, or Immigration and Customs Enforcement site visits. She has also trained and educated human resource professionals on I-9 or U.S. Department of Labor compliance and regularly conducts mock I-9 audits to ensure compliance. Ms. Mejia-Opaciuch's services complement those of the firm's immigration group, specifically with regard to EB-5 programs and foreign investments as a means to emigrate to the United States, consular processing, and waivers.
---
Dilip Patel, Esq.
Shareholder
Buchanan Ingersoll & Rooney

With more than 30 years of legal experience, Dilip Patel has built a strong practice which deals with all aspects of immigration law. Dilip focuses on assisting individuals and families, as well as U.S. companies that hire foreign nationals for temporary or permanent work. Using his background in the IT industry and corporate transactions, Dilip is able to provide counsel on issues related to relocation of highly skilled workers. He also provides assistance to investors from abroad who wish to live in the U.S. for the purpose of managing their businesses.
Dilip's career began in London where he worked in one of the city's oldest law firms for five years before moving to the United States and settling in the Tampa Bay area. Since then, Dilip has worked in the international and business department of one of Florida's largest law firms and served as general counsel and vice president of a large IT company before opening and managing his own firm. Most recently, Dilip worked in the Tampa office of a Florida-based firm in their Corporate Practice Group where he practiced immigration and corporate law.
Dilip is Board certified in Immigration and Nationality Law by the Florida Bar and has been selected by his peers for inclusion in The Best Lawyers in America® since 2006. In 2018 and 2015, he was named Lawyer of the Year in Immigration Law by The Best Lawyers in America® and in 2016 was selected by his peers to the Tampa Magazine's Top Lawyers list for Immigration Law. Additionally, Dilip has received the AV® distinction, which is the highest available mark for professional excellence from by Martindale-Hubbell Peer Review Ratings.
A frequent speaker at the American Immigration Lawyers Association's conferences and author of immigration-related articles, booklets and newsletters, Dilip is involved in a number of organizations in the Tampa Bay area including serving on the board of directors of the INDO-US Chamber of Commerce.
---
Elaine Weiss, Esq.
Partner
Weiss & Kahn, P.A.

Elaine Weiss concentrates on immigration and naturalization law. She is past president of the South Florida Chapter of the American Immigration Lawyers Association (AILA), and frequently writes and lectures on immigration law.
A graduate of Northwestern University (with highest honors) and George Washington University's National Law Center, she has served on the staffs of United States Senator Adlai E. Stevenson III, Federal Communications Commissioner Nicholas Johnson, and the General Counsel of US Airways.
Ms. Weiss has practiced immigration law for over 30 years. She formerly taught full-time at the University of Miami School of Law and, for many years, was an adjunct professor at Antioch School of Law in Washington, D.C., and in the Business Law Department at the University of Miami in Coral Gables, Florida.
Among many other contributions to the profession, Ms. Weiss served as member and then Chair of the Florida Bar Unauthorized Practice of Law Committee focusing on immigration, and as Special Counsel to the Grievance Committee of the Florida Bar dealing with complaints about attorney representation in immigration matters.
---
Fees
Register by August 23rd and save on each registration with the Early Bird rate!
Registration fees are per person:
Individual: $675
Early Bird registration $649
Group: $649 per person for 2 or more from the same company pre-registering at the same time
Early Bird registration $625
Government employee/Legal Aid* Rate: $549
Early Bird registration $525
Law Students/paralegals*: $369  (current JD students only)
Early Bird registration $344
Day One Optional Networking Reception: $35
Hotel Room Group Rate: A special rate of $149 per night has been negotiated with our venue, the GALLERYone – a DoubleTree Suites by Hilton Hotel. Please use this link or call (800) 222-TREE and ask for the group rate under "Pincus Professional Education Group" to make your reservations by September 18th.
Program materials:
We've gone green.  Registration fees include an electronic copy of your handbook emailed one week in advance of the program.  Be sure to check your spam folder if you don't see it by then.
If you prefer, you may order a hard copy of the handout to be provided the day of the program for $25. To do so, please be sure to check the box when you register. If you want a hard copy, you must order it when you register; there will not be any available for purchase the day of the program.
* Law Student Rate is for current law students only.
** Legal Aid/Non-Profit attorneys are those attorneys employed by Legal Aid/Non-Profit firms. It does not include attorneys who have their own practice, or are employed by law firms, that volunteer their time for non-profit causes or take on pro-bono cases. Full and partial scholarships may be available to a limited number of non-profit/Legal Aid attorneys, based upon registration. Please call (877) 858-3848 to discuss or email your request to info@pincusproed.com.
CLE Credits
FL General: This program is approved for 15.0 general CLE units in Florida through April 18, 2020.
FL Immigration and Nationality Law Certification Credits: 15.0 units through April 18, 2020.
CA General: This seminar is approved for 12.0 units of general and Legal Specialist in Immigration Law CLE in California.
NJ General: The LIVE session of this course is approved, under New Jersey's CLE Approved Jurisdiction policy, for 12.0 CLE units. Pincus Professional Education is a CA Accredited Provider, which is a NJ approved jurisdiction. See the New Jersey State CLE Board Regulations and Guidelines for further information.
NY General: The LIVE session of this course is approved, under New York's CLE Approved Jurisdiction policy, for 12.0 CLE units. Pincus Professional Education is a CA Accredited Provider, which is a NY approved jurisdiction. See Section 6 of the New York State CLE Board Regulations and Guidelines for further information.
This program is approved for CLE in the states listed above.  Upon request, Pincus Pro Ed will provide any information an attorney needs to support their application for CLE approval in other states other than what is listed above.
Terms & Refund Policies
Recording policy: No audio or video recording of any program is permitted.
Seminar Cancellations: Should you be unable to attend for any reason, please inform us in writing no later than 14 days prior to the event and a credit voucher will be issued. If you prefer, a refund, less a $50 non-refundable deposit, will be issued. No refunds or credits will be given for cancellations received within 14 days of an event. However, if you notify us within 14 days of an event, and wish to convert your in-person attendance registration to an Audio CD package (with handout), we can do so. A small additional shipping charge, and sales tax in CA, will be incurred. No shipping charge is incurred for downloads. We will also issue a voucher for the amount paid if you notify us within 14 days and prefer not to have the audio recording.
Substitutions may be made at any time.
Reminder: The room temperature at hotels and other seminar locations are notoriously hard to control. Please bring a sweater or jacket in case it gets cold and/or layer as if you are going to the movies so you are comfortable.
For policies related to audio products, please select "I want a download or CD" on the right.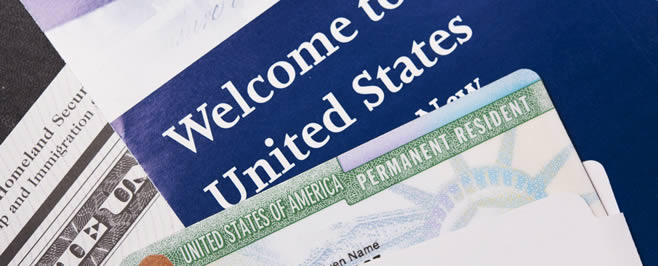 Fort Lauderdale, FL | October 18 & 19, 2018