Justice Entrepreneurs Project's Pricing Toolkit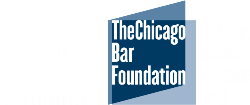 At Pincus Professional Education, we are committed to helping educate attorneys who work for legal aid firms and serve low-income populations. One of our partners in this effort is the Chicago Bar Association's Foundation (Chicago Bar Foundation). Their Justice Entrepreneurs Project (JEP), is a small business incubator that helps newer lawyers start innovative, socially conscious law practices serving low and middle income Chicagoans. We wanted to share their Pricing Toolkit with you as they are continually providing good resources for attorneys.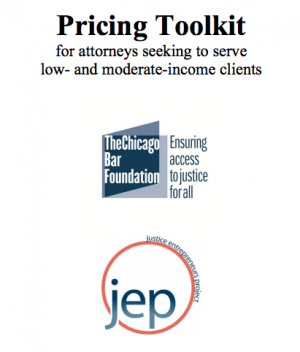 From the Chicago Bar Association's Foundation website: One of the core principles for the JEP program and JEP lawyers is to make legal assistance more affordable and transparent to low and moderate income people by offering fixed fees and flexible representation options to potential clients. The toolkit came about after the CBF discovered in the early stages of the JEP program there was a dearth of practical resources for lawyers serving the consumer market who seek to price their services by using arrangements other than the billable hour.
Thanks to a dedicated team effort of partners, volunteers, and staff, this toolkit is "Version 1.0" to help JEP lawyers and other lawyers who are interested in pricing their services to be more affordable and transparent. The toolkit also contains a two page summary matrix that provides a brief overview of various alternative pricing options that can be effective in the consumer market.
A more advanced version of the toolkit will include an appendix with sample forms and templates.